Christmas shopping may be quickly draining your budget but that doesn't mean that you are unable to host a fabulous Christmas party.
With a little bit of ingenuity and planning to create the perfect beautiful budget-friendly Christmas party everyone will love.
In truth, the essence of an amazing and successful Christmas party has little to do with the amount of money you spend preparing for it. The magic of the season lies with thought, time and care and this reins true for Christmas parties as well.
Dedicate time and thoughtfulness to the décor, activities, and menu and the rest will fall into place.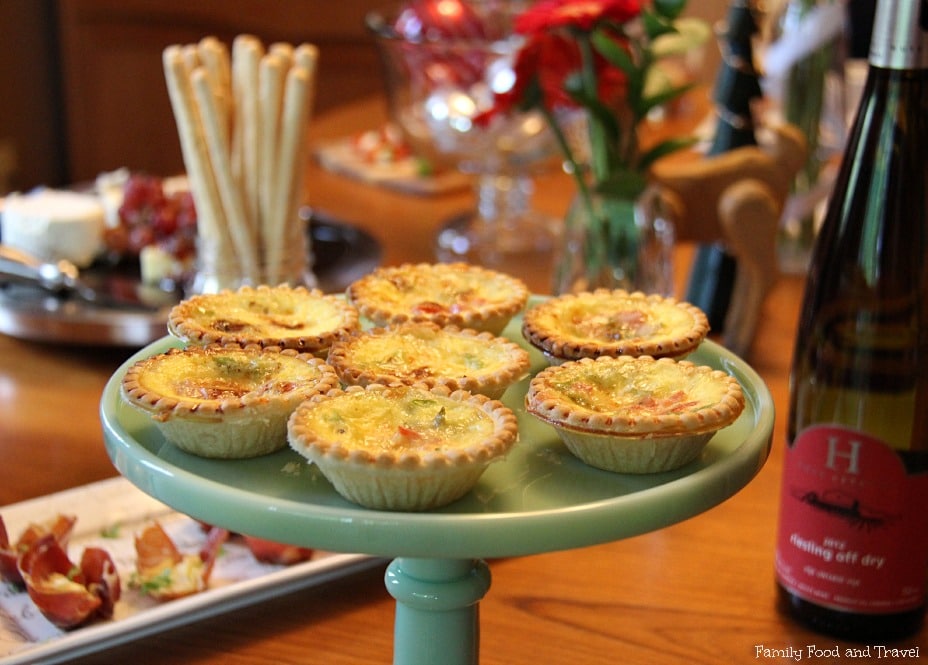 How to Host a Budget-Friendly Christmas Party
Entertaining is one of the most fun parts of the holidays. I love to have friends and family over to share in Christmas cheer, play some Christmas games and try out some great holiday recipes I know they will love.
For our holiday parties, we love to make our 15 minute Mexican Chicken Appetizers, Gluten-free Stuffed Mushrooms, Spicy Buffalo Cheese Dip, and what's a party without the World's Best Guacamole?
On the sweet side, we include our Christmas baking and treats including these favorites: Christmas bark, Ginger Molasses Cookies, Lime Shortbread, Magic Bars, or choose one of these amazing Christmas cookies.
Be Creative with Food and Beverage Displays
It's not so much the food and drinks you offer as it is the way you offer them. There is really no need for caviar and champagne when inexpensive choices can also be a big hit.
In fact, it's all in the presentation. For example, if you are offering vegetables and dip, place them into individual glass candle holders that guests can pick up and carry with them while socializing.
It's the little details that make the party, not the amount you spend. No matter what ingredients you choose to serve, get creative with the presentation and you are sure to wow your guests.
Choose to Make Your Christmas Party a Potluck Event
Potlucks are far less costly than large sit-down dinners. Have everyone bring a dish of their choice, just make sure to take notes to ensure you don't end up with an overabundance of one item. Hosting a potluck Christmas party is a wonderful way to save time and money, while still ensuring that everyone has an item they love to eat and a wide variety to choose from.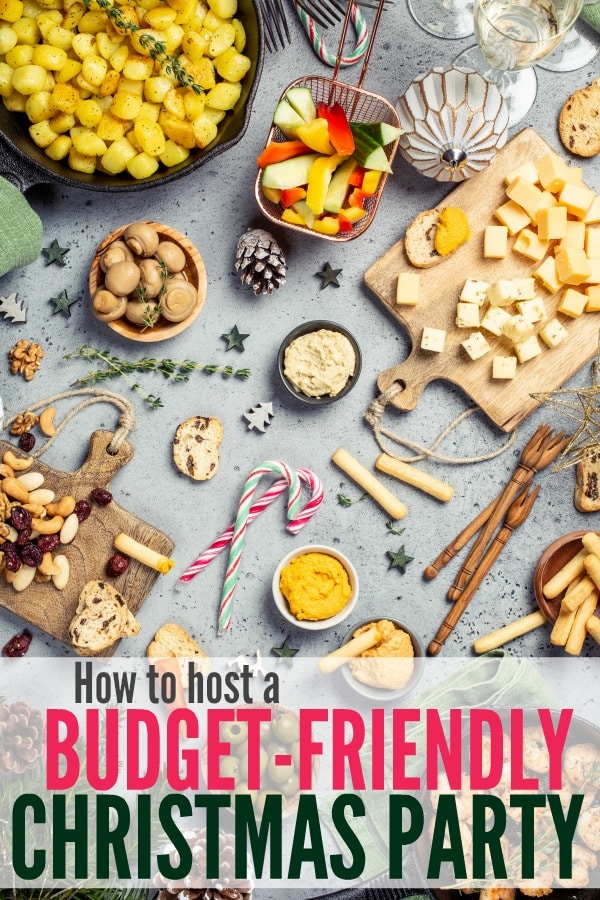 Christmas Games and Activities
Having a variety of activities and Holiday games for your guests to choose from doesn't have to be expensive. We love simple games and activities like Christmas Charades
 or if you have kids coming something fun like Pin the NOSE on the SNOWMAN is perfect to keep the party fun.
Why not try some easy games for a draw or door prizes? You can even start by having guests guess the number of ornaments on your tree at the start of the party and draw a name at the end. Another good option is homemade Christmas carol Pictionary. Separate into teams and have each team race to draw and guess the Christmas carol, once the team knows the carol they must sing it to win it. Prefer a pre-made Christmas game?  Spot It! Holiday
 or Christmas Scavenger Hunt Game
 are great options.
Whether you are looking for a low-cost option or totally free, there are several activities and games out there that you can play at your Christmas party.
Don't Over Decorate
Less is more. You have already decorated for Christmas, so no need to go overboard to add extra decorations to the party. In fact, just creating a cozy ambiance should be enough. Use the Christmas decorations you have already put up in conjunction with cozy blankets, candles and the scents of the holiday season.
Want to make some new holiday decor for the party? Try our easy DIY Holiday Star.
There are several ways to host a budget-friendly Christmas party this year. Just make sure to get creative, choose a potluck and have a variety of activities for your guests to choose from and don't over decorate.
*This post contains affiliate links. I may receive compensation for you clicking through and making a purchase.