Why are we going to talk about VitaPost Digestive enzymes Reviews? Because every year, about 62 million Americans are diagnosed with digestive diseases. From mild constipation or heartburn to more severe ulcerative colitis and everything in between.
In an ideal situation, the digestive system consists of enzymes that help to break down food consumed, so the body can absorb all the minerals and nutrients from the food.
But for many folks, the situation is far from ideal. The body does not produce enough digestive enzymes which in turn results in a digestive disorder. To help solve this problem, we have myriads of Digestive Enzymes supplements on the markets. One such product is the VitaPost Digestive Enzyme which promises to support your body in executing the digestive process.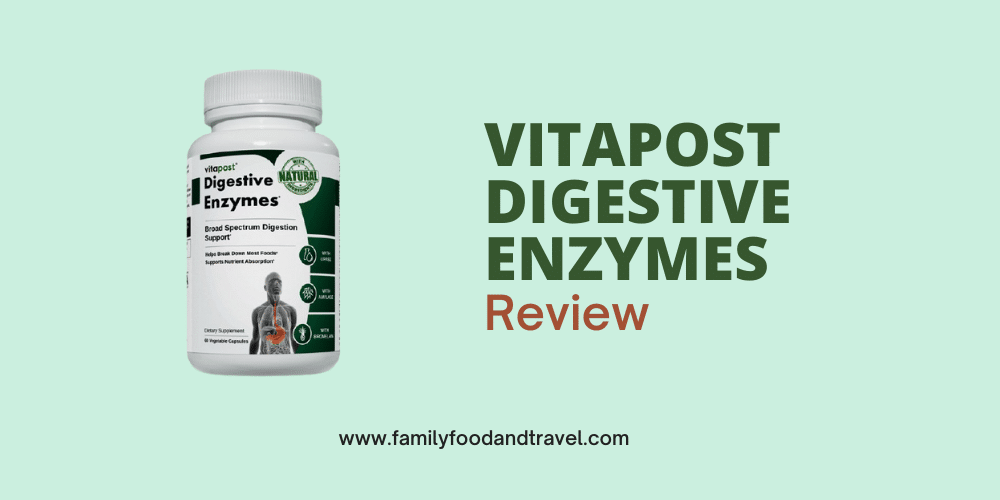 Based on the claims of its manufacturers, it is a health supplement that has a mix of important enzymatic helpers to enhance nutrient and mineral absorption in the body.
We'll look into the claims in this review. Is it worth buying? Does it truly support the body's digestive process? What are the ingredients? Is there any side effect? Is there any scientific backing to its claims? Where can I purchase it? How do I take it?
Our Vitapost Digestive enzymes review will look into all these and more. Keep reading to find out the details of our research below and the discoveries we have made.
What is VitaPost Digestive enzymes supplement?
Digestive enzymes supplement is an edible product from vitapost that was produced to support healthy digestion. It consists of a wide range of enzymes to help break down your food and support and aid nutrient absorption.
As such, if you are experiencing issues that relate to your body's digestive system not producing enough enzymes, you may find the digestive enzymes to be helpful.
✓ Effectively breaks down most foods
✓ Supports nutrients and minerals absorption
✓ Helps you get more from your meals

X The Vitapost Digestive Enzymes has no known side effect


X Not free (depends on your location)

Ships within 24 hours when in stock
What are the ingredients of Digestive enzymes?

There's a simple way to know how effective a product is – the ingredients it consists of. Knowing what and what is in a product tells you if the product is as good. It also helps you know if you'll experience an allergic reaction.
Digestive enzymes supplement has 18 enzymes and these enzymes are classified into three.
Protein enzymes – Protease 1, and 2, Bromelain, Papain, Aspergillopepsin, And Peptidase
Carbohydrate enzymes – Amylase, Glucoamylase, Lactase, Beta Glucans, Invertase
Other useful enzymes – Lipase, Cellulase, Hemicellulase, Xylanase, Pectinase, Phytase
Let's look critically at each ingredient and its functions.
Protein enzymes – Protease 1, and 2, Bromelain, Papain, Aspergillopepsin And Peptidase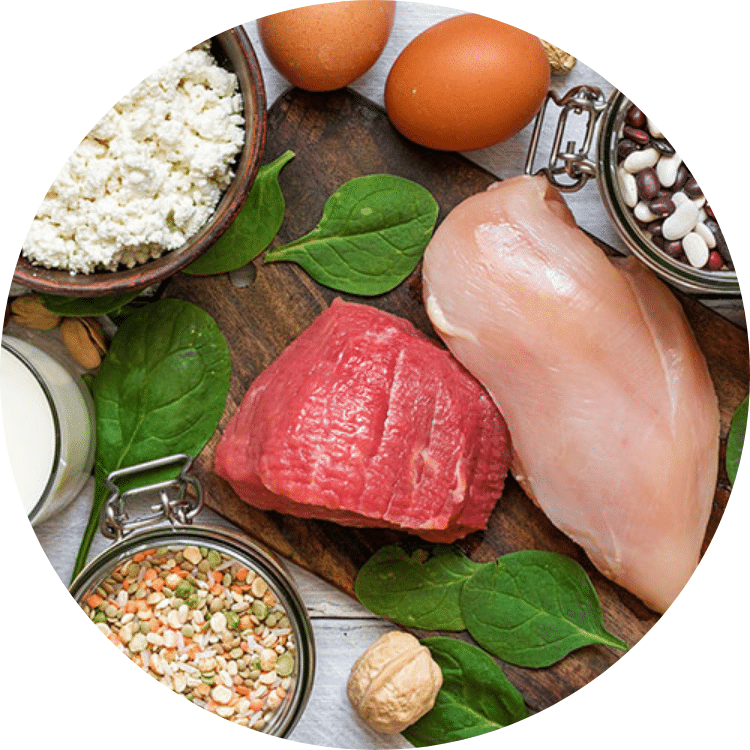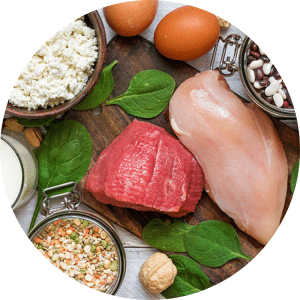 These enzymes perform multiple functions in the body. For instance, they break down proteins you consume and convert them to amino acids. This in turn helps to maintain and repair the body tissues.
Protease 1 & 2 – These are enzymes that speed up proteolysis (the breaking down of proteins into single amino acids or smaller polypeptides. They also spur up the creation of new protein products.
Bromelain – This is another protein-digesting enzyme derived from pineapple plants and fruits. It has been used by Asians to cure pain, burns, muscle soreness, and many other conditions for several years.
Papain – This is an enzyme extracted from raw papaya fruit. They are helpful in breaking down proteins into tinier protein fragments called amino acids and peptides. They are also beneficial in neutralizing the toxic chemicals present in meats, cheeses, and nuts.
Aspergillopepsin and peptidase support the breaking down of gluten.
Carbohydrate enzymes – Amylase, Glucoamylase, Lactase, Beta Glucans, Invertase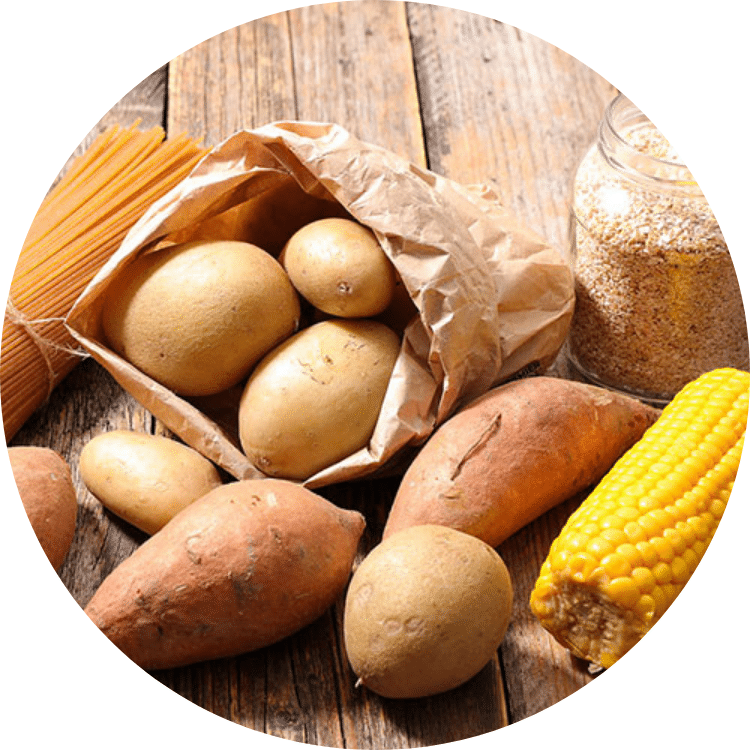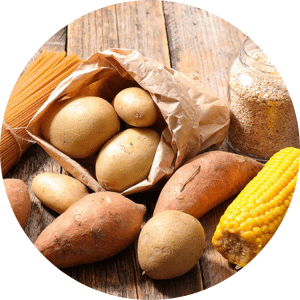 These are enzymes that support eh digestion and absorption of carbohydrates. Once you consume carbohydrates, they combine with saliva in the mouth. This is the first step towards digestion. Then it moves to the stomach and then goes to the small intestine.
Amylase – This enzyme is useful in breaking down starchy foods like potatoes or rice.
Glucoamylase – this further breaks down starchy foods and convert them to glucose. The glucose is then either absorbed or stored to be used by the body later.
Lactase – This is the enzyme responsible for the digestion of lactose, a substance found in milk.
Beta-glucans – This is the enzyme that supports the digestion of beta-glucans commonly found in mushrooms.
Invertase – This helps to break down sugar into glucose and fructose for fast absorption into the body.
Additional Enzymes – Lipase, Cellulase, Hemicellulase, Xylanase, Pectinase, Phytase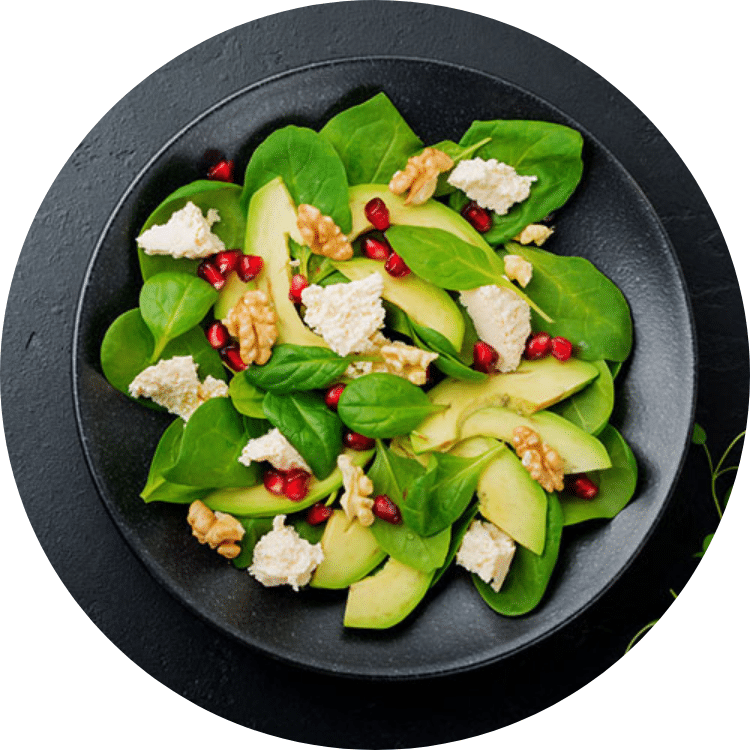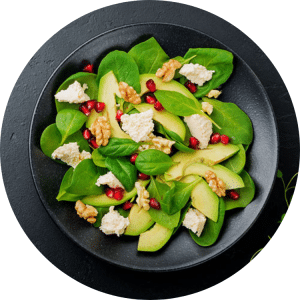 These additional enzymes are just as helpful as the protein and carbohydrate enzymes.
Lipase – This enzyme helps the body to break down the oils and fats present in food. It also supports the absorption of good fat in the pancreas, liver, and kidneys.
Cellulase, hemicellulase, pectinase, and xylanase swing into action when food is hard to digest. It also preserves the cell plants for fast absorption into the body.
Phytase is the primary enzyme responsible for breaking down phytic acid. It makes sure that nutrient absorption is fast.
Try VitaPost digestive enzymes
How does Vitapost Digestive enzymes supplement work? How good is the effect of Digestive enzymes Supplement?
The key role of this supplement – Digestive Enzymes is to break down the food you eat. The product speeds up the chemical reactions that occur in your digestive tract. This in turn produces nutrients that are absorbed into the body system.
Although enzymes are produced by saliva in the mouth, gallbladder, pancreas, and liver, they are sometimes insufficient.  The inability of the body to produce sufficient enzymes may result in digestive disorders.
The digestive enzymes are responsible for the quick breakdown, absorption, and distribution of nutrients.
The Vitapost Digestive Enzymes come with a full spectrum of enzymes for breaking down every class of food and supports its absorption into the body.
Generally speaking, Digestive Enzymes supplement supports healthy digestion. Although it is not meant for the treatment of digestion-related disorders. However, with consistent usage, the supplement helps to ensure good digestion. It also helps to prevent any constipation-related issues.
Digestive enzymes clinical studies evaluation & results 2023: Is Digestive enzymes supplement safe to use?
Before purchasing any product, the first question you probably ask is this – Is it safe to use? Are there any clinical studies to back up the claims on the product? It's okay to be concerned.
The vitapost Digestive enzymes supplement is safe to consume when used according to prescription (written on the product label). This means if you use the right dosage, you shouldn't have any problems. On the other hand, you may not have the best experience if you use it wrongly.
The product consists of enzymes that are helpful but when used inappropriately, they may not produce the best of results.
Also, since the products are safe and natural, they are not likely to interfere with other drugs. However, it won't hurt to check with your doctor before taking this product. The same rule applies to other dietary supplements.
How do you use the Vitapost Digestive enzymes supplement? Our dosage recommendation
The Vitapost Digestive Enzymes bottle comes with 60 capsules. The time you take the product is very important. This is because when you consume on an empty stomach or when there is no food taken immediately after, the supplement will have no food to work with. As such, taking two (2) capsules before (or during) your meals or as suggested by a medical practitioner is recommended.
While the product seems to be an effective one, there are other things to do to ensure great digestion.
Eat healthy foods that consist of fruits, vegetables, and a lot of fiber. Also, avoid foods that may cause any inconvenience in your digestive tract.
Consume the Digestive Enzymes supplement every day to get the most out of it.
Do not cut, crush or chew the capsule. It is meant to be absorbed slowly into the body.
Do not rely on dietary supplements alone. They cannot provide all the nutrients you need.  So consume diets with a complete mix of all the food classes and maintain a good lifestyle
Recommended Daily Dosage, Servings, and Associated Risks:

2 capsules before each meal
Try VitaPost digestive enzymes
Our Digestive enzymes review and rating: Digestive enzymes Pros and Cons
Just like every other product, the Digestive enzymes dietary supplement has its pros and cons. Here are some of its pros.
Digestive enzymes positive review
Here is a review from a verified user:


Digestive enzymes negative review
Despite being used by many people around the globe, we are yet to find a negative review.
Try VitaPost digestive enzymes
Digestive Enzymes Supplement Results Before and After: Does Digestive Enzymes supplement really work or is it a scam?
Let's have a look at the before and after results of taking the Digestive enzymes dietary supplement:
| | |
| --- | --- |
| | |
| | You'll no longer experience constipation or other issues relating to digestion. |
| | You'll experience more radiant and clearer skin and overall health. |
Do not forget to take it as prescribed. Two capsules before or during your meals.
If you still experience digestive-related issues after 15 days, please see a doctor for further help.
Was Digestive Enzymes Supplement in Shark Tank?
No! The Digestive enzymes supplement is not on the shark tank.
Is Digestive Enzymes Supplement legit or are there any warnings about Digestive enzymes supplement on the Internet?
Digestive enzymes supplement isn't a scam plus it consists of only natural and healthy ingredients. There is also no warning about it on the internet. If you need help with your digestive system, this product is a great deal.

Try VitaPost digestive enzymes
Where to buy Digestive enzymes?
You can get one bottle of Digestive enzymes on the official website for $24.80. You can also buy 2 bottles for $44.80 and 3 bottles for $ 67.20 (this comes with 1 extra bottle). Note that you can not get this product in a third-party retailer store. This is to ensure the customer always gets the product in its best form.
Can you buy Digestive enzymes in the pharmacy?
Unfortunately No. You cannot get the vitapost Digestive enzymes supplement in a pharmacy, not even in Walmart. You can get it on the official website (this is the only option).
What do I have to consider if I want to discontinue Digestive Enzymes Supplement?
Digestive enzymes supplement is a dietary supplement and can be used for as long as you want.
Digestive Enzymes Supplement Review Conclusion – Our experiences and recommendation:
After a critical look at the product, its ingredients, and quality, we think it is a great product.
We love the fact that this supplement is capable of aiding the digestive process and helping the body absorb nutrients. The following are also reasons why we recommend it:
It is made in the USA using global products
Uses non-GMO ingredients
Manufactured in a facility registered under the FDA
The product is tested by a third-party laboratory
It is sourced from a GMP certified facility
However, we do not think it is a 'do-it-all' drug. You will experience better results if you have a healthy lifestyle.
To keep your digestive tract in good shape, we suggest the following:
Take lots of water
Eat balanced diet
Consume foods that are rich in Vitamin C like Fruits and Veggies. You may also take vitamin c supplements.
Take foods that are rich in fiber.
If for any reason, you still experience digestive-related problems, please consult a doctor. There may be an underlying issue.
The product can be shipped to at least 23 countries in the world.
Try VitaPost digestive enzymes
Frequently asked questions about Digestive enzymes:
Before purchasing a product, several questions roam your mind. Here are some questions frequently asked by potential users. Hopefully, you'll find answers to your own questions.
Is the Digestive enzymes supplement recommendable or are there any criticisms of Digestive enzymes?
Are there any Digestive Enzymes supplement deals or coupon codes?
Does the Digestive Enzymes Supplement have any risks or side effects?
Is the continuous use of Digestive enzymes supplement safe?
Can you buy Digestive Enzymes Supplement on eBay & Amazon?
Do I need a prescription to buy Digestive Enzymes supplement?
How much does Digestive Enzymes supplement cost and where can I buy Digestive enzymes at the cheapest price?
Try VitaPost digestive enzymes
What are the best alternatives to Vitapost Digestive Enzymes Supplement
There are lots of products on the market that promises to aid your body's digestion. Vitapost Digestive Enzymes supplement is just one of them. There are several other alternatives that perform almost the same function. See two of them: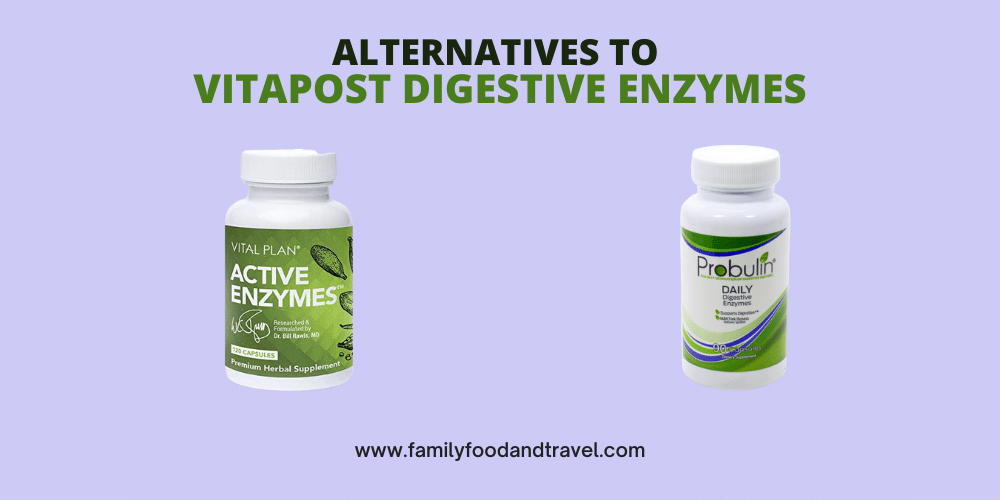 Probulin Daily Digestive Enzymes
This supplement offers broad-spectrum support. This means they come with a full range of digestive enzymes that are probiotic-based as well as plant-based.
It supports macronutrient digestion
It is shelf-stable and does not require refrigeration
Vegetarians can take it to support their digestive health
Does not contain soy, dairy, gluten, or GMOs.
Vital Plan Active Enzymes
This supplement consists of 15 plant-based digestive enzymes
It helps to improve the digestive health
More potent than most other digestive products on the market
It has been tested by a third-party lab
Delivers 470mg of enzymes per serving.
Try VitaPost digestive enzymes