Let's talk about Morning Complete. The modern lifestyle is a slave to a time where everybody is busy running from home to office and back during their 9-5 shift. People struggle to keep their health in check and thus, invite tons of health issues like sugar, blood pressure, etc.
Still, as more awareness about a better lifestyle spreads, people realize that there's more to life than just working. Regular exercise routines, healthier eating habits, and other such lifestyle changes are becoming common these days. There are even supplements options to boost energy and wellness levels. Health-conscious and others alike can use supplements to improve their metabolism and live an active life. One popular supplement is Morning Complete by ActivatedYou.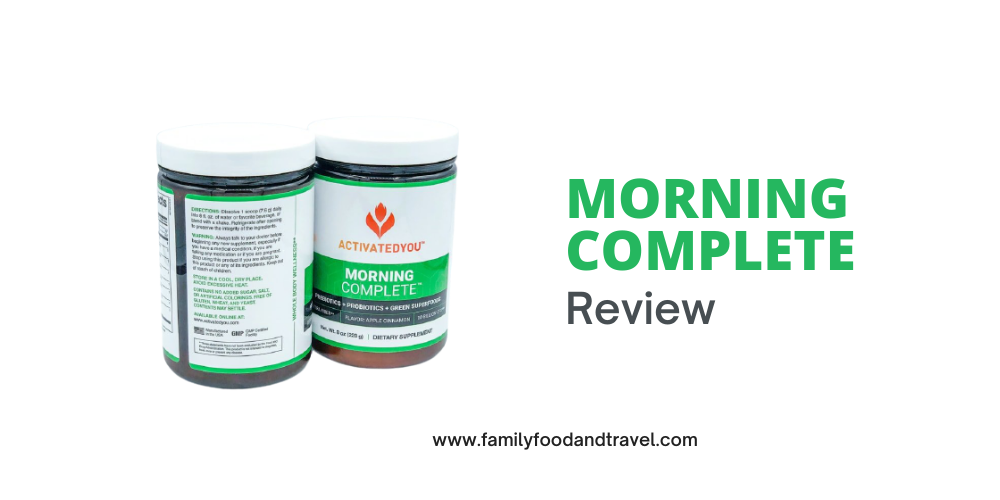 Try

Morning Complete

 

Now!
Let's dive deeper and find out more about Morning Complete and how it can help you improve your health.
What is Morning Complete?
Morning Complete by ActivatedYou is a wellness drink that helps you improve your digestive function, daily energy levels, thus, improving your complete health. The supplement comes as a beverage with a green apple flavor containing everything to make you feel nourished and refreshed for a new start.
According to ActivatedYou Morning Complete nutrition facts, the supplement contains active ingredients like prebiotics, probiotics, superfoods, and much more.
Product information
✓ Improves Digestion

✓ Boosts your Energy Levels
✓ Helps in Improving Overall Health
✓ Contributes Towards a Healthy Gut
✓ Ease in Bloating
✓ Complete Body Nourishment

X Mild side effects
X May cause gas, diarrhea while early usage.
X Contains aloe vera that might not suit people with sensitive stomach.

One scoop with a glass of water or herbal tea.
Try

Morning Complete

 

Now!
What are the ingredients of Morning Complete?
If we take a better look at its ingredients, we will notice that the experts at ActivatedYou relied on the best to create this supplement.
Prebiotic and high Fibre blend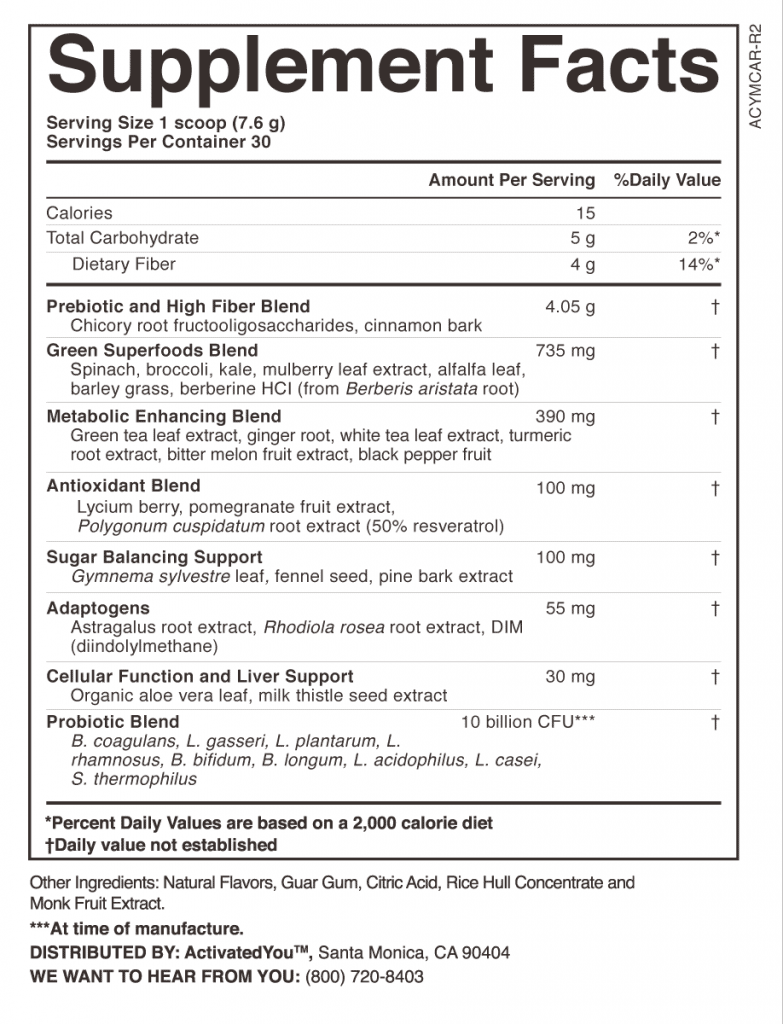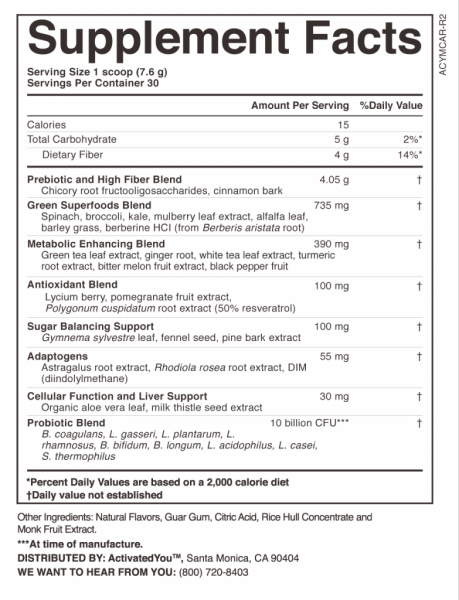 Prebiotics help boost the good bacteria in your gut and encourage a healthy digestive system. These fiber blends help repair and nourish your gut functioning so your body can absorb nutrition from food and thus, sustain overall health. It also helps ease symptoms such as bloating and gas, irritable bowel syndrome and promote healthy bowel movements.
Probiotic blend
These are the good bacteria residing in your gut. They help in better digestion, improve immunity strength, and assist with obesity. The probiotic blend will help strengthen your gut barrier and stop any harmful substances from entering. Some specific bacteria strains in this blend are:
B. coagulans,

B. bifidum,

L. rhamnosus,

L. casei, S.

thermophilus,

L. gasseri, etc.
Metabolic Enhancing Blend
The metabolic enhancing blend contains a mixture of ginger root, green tea, white tea, turmeric, black pepper, and bitter melon. All these ingredients are helpful to those people who want to manage their weight a bit better. It also contains turmeric, which helps relieve inflammation, and other mixtures of tea assist in detoxifying your body.
This blend contains pomegranate, lyceum berry, and resveratrol. The potent combination of these active ingredients helps destroy harmful toxins that your body builds up due to aging. If these toxins stay in your body for long, they hamper the proper function of the digestive system, your heart, and possibly every other body part.
Green Superfoods blend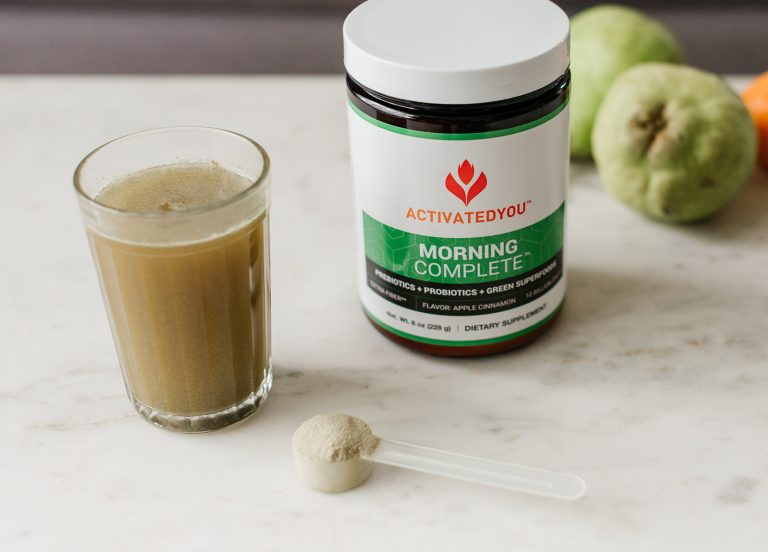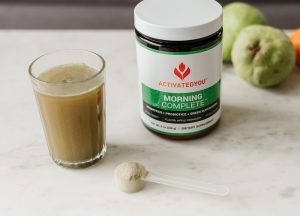 The superfood blend consists of spinach, kale, broccoli, barley grass, alfalfa leaf, mulberry leaf extract, and berberine HCI. These ingredients provide the essential nutritional support your body needs every day. Since most people have a busy daily life to sit down and have their vegetables, the superfood blend is an excellent way to give your body proper nutrition.
Adaptogens help the users to release the stress that would otherwise build up in the body and lead to problems. Stress is related to higher appetite and increased blood pressure and could be dangerous if it happens frequently. The adaptogens in Morning Complete contain a mix of Rhodiola Rosea extract, DIM, and astragalus root extracts.
The Cellular Function and Liver Support are made from milk thistle seed extract and aloe vera leaf. The blend helps users improve health and healing, but it might worsen digestive problems for those with sensitive stomachs.
Sugar Balancing Support
Sugar Balancing Support helps users improve how their body naturally manages blood sugar levels. The magic potion includes fennel seed, pine bark extract, and Gymnema Sylvestre leaf. 
Try

Morning Complete

 

Now!
How does Morning Complete work? How good is the effect of Morning Complete?
ActivatedYou Morning Complete is made from a mix of pre and probiotics. The probiotics boost the development of good bacteria in your gut; the prebiotics are the nutrients for bacteria to encourage overall digestion. With a healthy gut, people can experience ease in bloating and gas with improved digestion.
The supplement also contains antioxidants and green superfoods for overall wellness and health and helps strengthen the immune system. Antioxidants help destroy the free radicals in your system that build up as one age. It also lowers oxidative stress and encourages complete healing of the body. Superfoods, on the other hand, provide the vital nutrients that one needs daily. 
It has adaptogens, which help reduce the stress levels developed in your body while protecting against cancer.
Morning Complete clinical studies evaluation & results 2023: Is Morning Complete safe to use?
There are currently no clinical studies evaluation or results available for Morning Complete. But the user results and review show a promising side of the supplement. There are very few wellness supplements available in the market made from a combination of pre and probiotics and other highly potent ingredients.
User reviews show how people who have been using Morning Complete for at least two months have experienced visible results. Others have suggested experiencing mild side effects like gas, diarrhea, or bloating during the first few days of use. 
Try

Morning Complete

 

Now!
But one ingredient that would bother most is the use of aloe vera. It raises questions over case reports of liver toxicity due to aloe vera. Several studies suggest that aloe vera may be a potential carcinogen.
ActivatedYou have mentioned a warning label on the product about aloe vera presence. It warns its users that one must discontinue use right away if they experience abdominal pain, loose stools, or diarrhea.
Anyone who is thinking of using Morning Complete should consult their medical provider before going ahead.
How do you use Morning Complete? Our dosage recommendation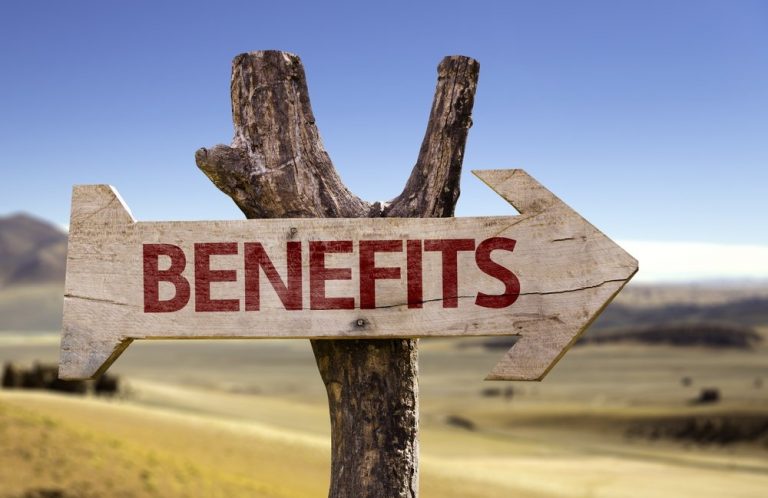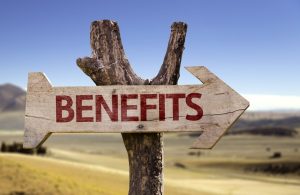 Morning Complete by ActivatedYou comes in green powder form. A single serving of Morning Complete is approximately 7.6g. The serving is equal to one scoop that you can take daily to boost your energy levels, complete body nourishment, and encourage overall health. 
ActivatedYou suggests its consumers mix one scoop of Morning Complete supplement with one glass of water (8oz) or herbal green tea. One of the most significant benefits of Morning Complete is that you can take it with practically any drink, be it a milk, smoothie, or fruit juice. It means adding this supplement to your daily routine is as easy as it sounds.
Our Morning Complete review and rating: Morning Complete pros and cons
Pros and Cons of Morning Complete
The Pros
Made in the USA

Made in the USA

Daily supply of healthy greens

Boost your daily energy levels

Helps in anti-aging

Supports gut, heart, skin, and mental health

Boosts healthy liver

Helps in weight loss

Customer Service based in the US

Company's 90-day money-back guarante
The Cons
Costly product

It contains Aloe vera that may not suit sensitive stomachs

Not suitable for people under 18

No free samples are available

Results vary according to the user
Try

Morning Complete

 

Now!
Our Morning Complete Review
While Morning Complete's user base is growing fast, there is still a division in opinion.
Reviews:
Joselyn Johnson: 5 stars on Google: 

I absolutely can tell the difference in using this product! It is aggressive at first, leaving you feeling gassy and irritated in the stomach, but after consistent use, it has worked wonders for my bowels and digestive issues!

Ed Batis: 2 star on Google: 

Amazing poop benefits! After two weeks of regular use, I now have a movement EVERY morning! Because of this, I am able to eat some food, but I have not been able to digest it for years. I am an athlete, and the horrible cramping from gut build-up could cause me to be out of the picture for days at a time. The two stars rating is because it tastes HORRIBLE, no matter what I mix it with! I'm super disappointed that it tastes so gross, but will continue using it because it works so well.
Morning Complete results Before and After Does Morning Complete work, or is it a scam?
Since Morning Complete is an expensive product, people are always curious if it works or not. Here are the results to expect after 2, 4, 6, and 8 weeks.
Results
Morning Complete result after two weeks:

Currently, there is no evidence to show visible results this early, but some users claim to feel more energetic.

Morning Complete result after four weeks:

After four weeks of use, people see visible results, but it may vary from person to person. People experience improved digestion, less bloating, visible fat loss around the stomach, and higher energy levels.

Morning Complete result after six weeks:

After six weeks, users experience better overall health than before. There is more energy to do more things like socializing, with better digestion and no constipation. Users suggested that all the mild side effects they experienced during the first week were gone after six weeks.

Morning Complete result for eight weeks:

After eight weeks of continuous use, different users experience different changes depending on their ailing.
Try

Morning Complete

 

Now!
You should remember that different supplements have different effects on different people. While some would start seeing results within a few days, others may have to wait longer for similar visible results. Also, consuming the supplement alone without changing your lifestyle will not bear fruits. You need to change your current lifestyle and introduce a healthy diet and an active life along with the supplement for faster results.
Was Morning Complete in Shark Tank?
Shark Tank is a popular reality show that helps innovative medium to small companies gather funds to grow their business. Still, ActivatedYou has never been on the show, and neither has any of its sub-brands.
Is Morning Complete legit, or are there any warnings about it on the internet?
ActivatedYou claims its Morning Complete is a powerful supplement that can help you boost your wellness. However, many reviewers on Google complained that they did not get the results as claimed by the company. The product has helped many feel energetic and get rid of the slump. On top of it, Morning Complete has even helped others in their weight-loss regime while improving their gut health.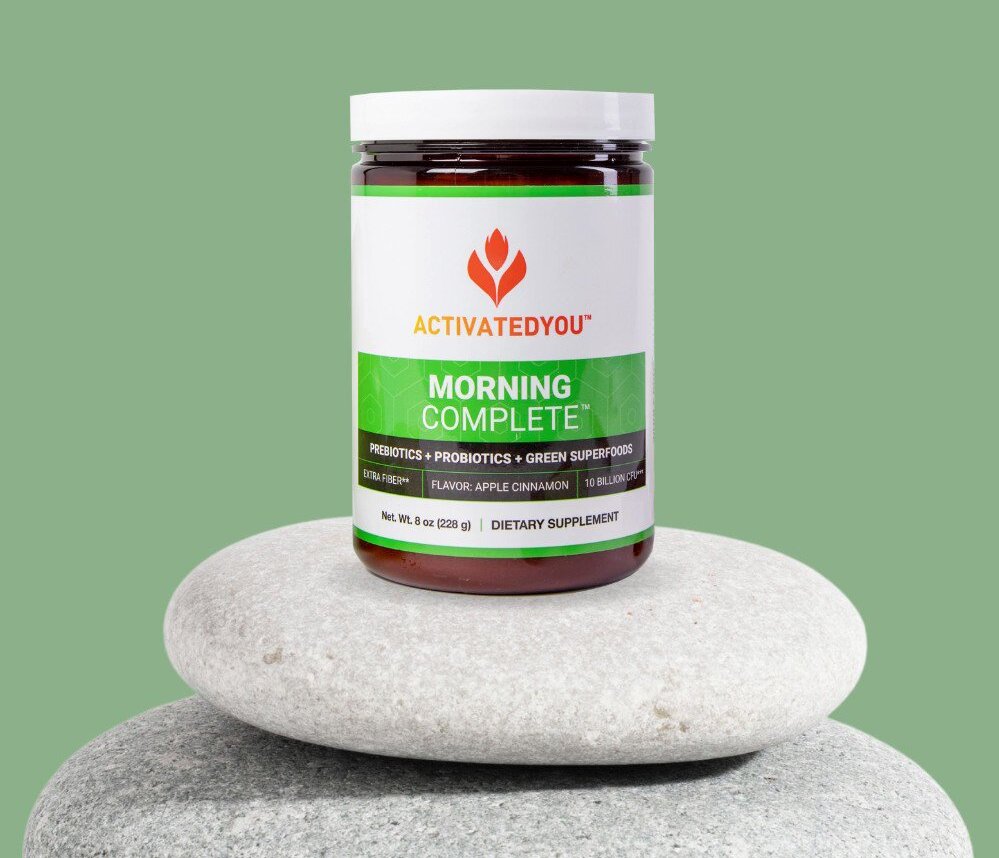 Try

Morning Complete

 

Now!
One thing that most people have commonly agreed upon is its taste. The supplement has an awful taste that only a few can get used to, and others find a way to suppress it.
Where to buy Morning Complete? Our Morning Complete For sale offer and price comparison:
Morning Complete is unavailable in pharmacies, but you can buy it from ActivatedYou's official website and eBay.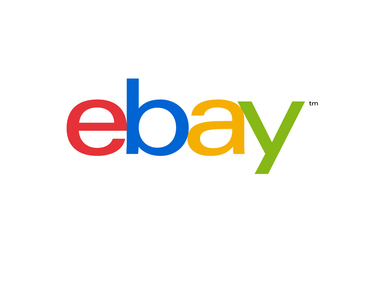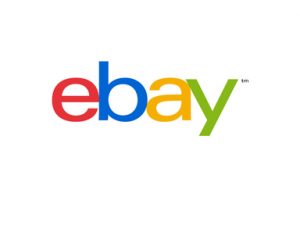 The prices on eBay may vary from time to time since they are based on bid and can go high or low at times. At the time of writing this article, Morning Complete had been sold out on eBay as well.
It is better to visit the official website and buy from there since you will never find it sold out there. Morning Complete is a health product with a premium rate.
The company offers three order options:
1 Jar at $79
3 Jars at $237 but are available at a 10% discount, costing $213
6 Jars at $474 but are available at a 10% discount, costing $403
What do I have to consider if I want to discontinue Morning Complete?
Morning Complete is a natural product, so you can be assured about not experiencing any withdrawal symptoms if you wish to discontinue the product. 
Morning Complete review Conclusion:
Morning Complete is an effective supplement that offers tons of positive benefits to its users.
Try

Morning Complete

 

Now!
Another disadvantage for the supplement is the Aloe vera content in it. While Aloe vera is beneficial in many ways, those with a sensitive stomach should use this supplement with caution. If you experience diarrhea, loose stools, or abdominal pain after using Morning Complete, you should immediately stop its consumption.
Frequently asked questions about Morning Complete:
First-time users will have a lot of questions and skepticism about the product. To help you decide, we are answering some of your important questions. 
Is Morning Complete recommendable, or are there any criticisms of Morning Complete?
Are there any Morning Complete deals or coupon codes?
Who is behind the manufacturer of Morning Complete?
Does Morning Complete have any risks of side effects?
Is the continuous use of Morning Complete safe?
Can you buy Morning Complete on eBay and Amazon?
Do I need a prescription to buy Morning Complete?
How much does Morning Complete cost, and where can I buy Morning Complete at the lowest price?
Try

Morning Complete

 

Now!
What are the best alternatives to Morning Complete?
If you are looking for an alternative to Morning Complete, here are some notable ones:
BioSchwartz Prebiotic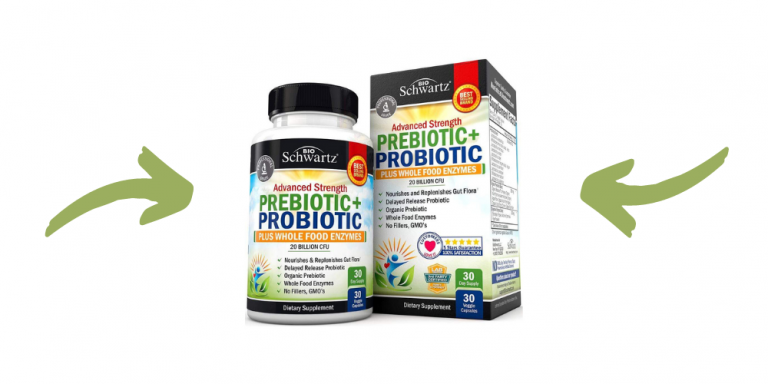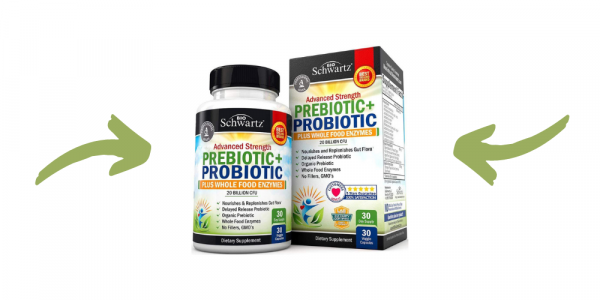 Bio Schwartz Prebiotic is among the most-reviewed and loved pre-probiotic supplements on Amazon. The supplement has garnered heavy praise from its users who have struggled with digestion issues. You can buy Bio Schwartz Prebiotic from Amazon at $19.
What would we pick?
Bio Schwartz Prebiotic is much cheaper than Morning Complete and made from natural and non-GMU ingredients. It is hard to beat Bio Schwartz for the price, but Morning Complete still offers better ingredient content that helps your overall wellness.
Dr. Tobias GutMeister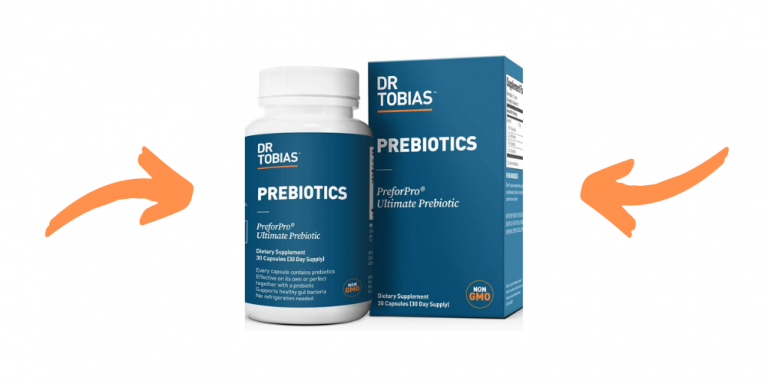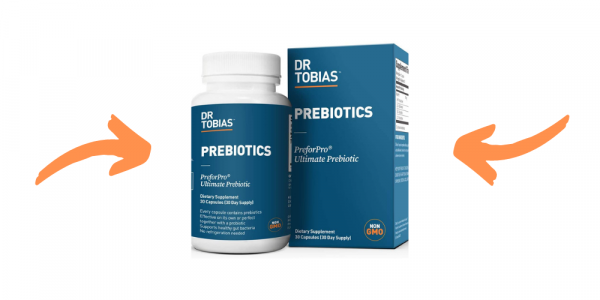 Dr. Tobias GutMeister is another excellent product with high positive reviews on Amazon. The supplement is only prebiotic, so its benefits are much more restricted than Morning Complete's. You can buy Dr. Tobias GutMeister from Amazon for $24 only. 
Try

Morning Complete

 

Now!
What would we pick?
Like Bio Shwartz, Dr. Tobias GutMeister beats Morning Complete in sheer price. But since it is only a prebiotic, users may have to look for other alternatives for probiotics. On the other hand, Morning Complete is a complete package that offers you all the benefits in a single jar.