You start your period, go through your childbearing years, and then menopauseu hits. Sounds like a normal biological woman's life, doesn't it? Only it's a bit too simplistic. With over 75% of women having PMS symptoms every month, period times can be scary and uncomfortable for millions of women in their childbearing years.
It's the mood swings, the painful and sometimes debilitating cramps, bloating, and acne. And it's not like when they hit menopause it all goes away. Don't get me started on the hot flashes, different kinds of mood swings, and many other symptoms. Some people even deal with depression.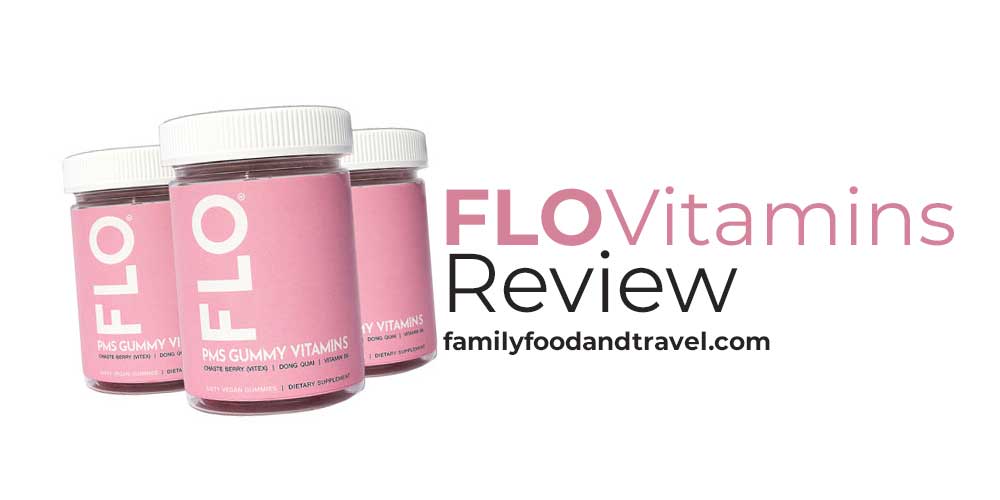 Try Flo Vitamins Now!
But what if I told you there is a way you can alleviate all the PMS symptoms? You may not believe me at first, you may also want to rate this as a mere claim. But, in this article, we will show you a supplement that promises to help with all your PMS symptoms.
What is Flo Vitamins?
Flo vitamins are gummies that help with alleviating the symptoms of PMS. The product is supposed to help with cramps, bloating, anxiety, mood swings, and hormonal acne that are reminiscent of periods.
They are candy-like and chewable which is great for people who do not like taking tablets or who get nausea from capsules and pills.
What are the ingredients of Flo vitamins?
 Chasteberry: this is not really a berry and is found in a flowering plant that grows in the Mediterranean. It was used by ancient monks who believed it could curb sexual urges. But in recent years it has been tested against placebos, it outshines them by dealing positively with PMS symptoms. Some of the symptoms it works on include breast tenderness and pain, hormonal acne, anxiety and depression, and erratic mood swings.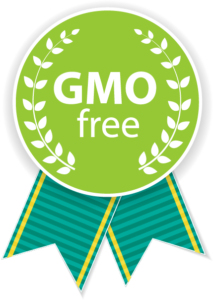 Dong Quai: some people refer to this as female ginseng. You know when we talk about ginseng we are most likely talking about Asia. The Chinese have been using this root for years to treat period cramps and menopause symptoms. It is considered a phytoestrogen which means it can balance estrogen levels in the body.
It also contains ferulic acid which is an antioxidant and an anti-inflammatory. PMS causes inflammation on the uterine lining and dong Quai can with relaxing it. Ferulic acid can also help with alleviating bloating. Dong Quai is also an antispasmodic that relaxes the uterine muscles and reduces menstrual cramps.
 Lemon Balm: Despite the name, this ingredient isn't found in lemons. It is more closely related to basil. In 2014, there was a study done that found that people who used the herb experienced better moods and better cognitive functions. In other instances, it has been seen to help with period cramps and ease digestive issues. This means it can now help alleviate bloating that comes, before and during periods.
 Vitamin B6: This nutrient is naturally occurring in bananas, avocados, chicken, oats, pork, and many more. Deficiency is not common as many people get the required amount from diet but supplementation can help it be more effective. It helps in the production of hemoglobin which is found in blood and helps transport blood around the body. It helps in replenishing the blood that you lose during menstruation. This will help you not get woozy and weak.
Vitamin B6 also helps in the production of neurotransmitters called happy hormones like dopamine. These help with reducing anxiety and depression during this time. Another function is reducing nausea and moodiness.
 Maltodextrin: This is a sugar alternative and is responsible for giving the supplement its signature sweet taste. It also improves the texture and gives it longer shelf life.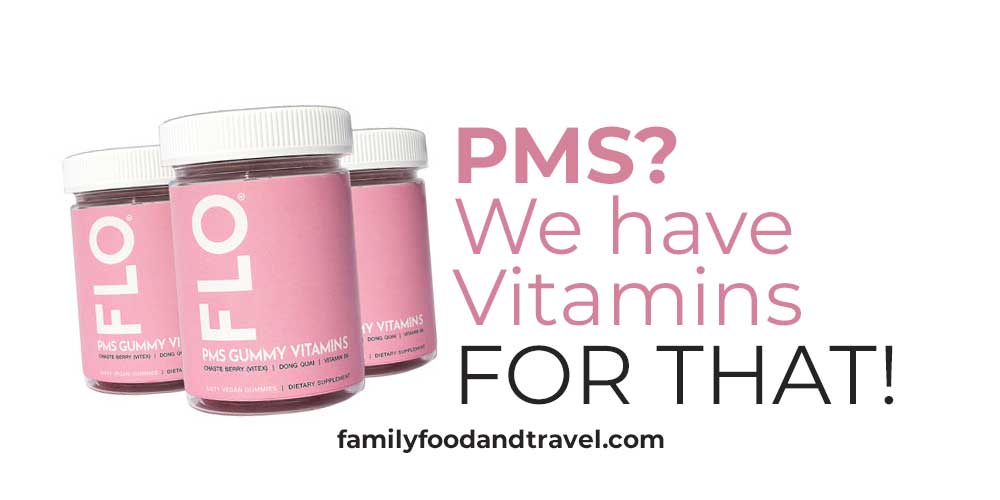 Try Flo Vitamins Now!
How does Flo Vitamins work? How good is the effect of Flo vitamins?
Flo vitamins are donut-shaped gummies that help deal with PMS symptoms by combining effective ingredients. Dong Quai for instance has been used for ages to treat PMS symptoms. You are supposed to start to see results after taking it for 2 consecutive cycles. But many people have seen results even 2 weeks after starting to take it. It depends on how deep the problem is.
Because some of the ingredients involved balance hormones to give results, it doesn't work well with hormonal birth control. It also will not give the best results when you have hormonal conditions.
The ingredients also have a combination of antispasmodic, phytoestrogen, anti-inflammatory, and antioxidant properties. All these help with relaxing uterine wall lining and muscles and relieving cramps. Some ingredients help with reducing bloating.
Flo vitamins clinical studies evaluation & results 2023: Is Flo vitamins safe to use?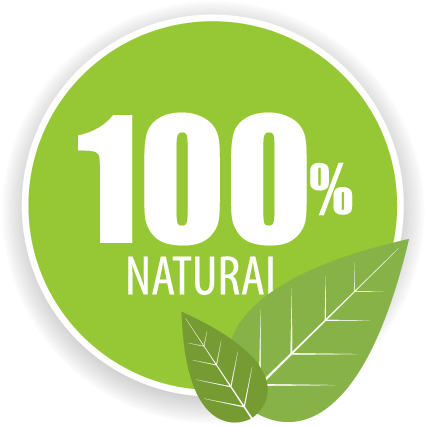 So far, there haven't been any clinical trials on Flo Vitamins. However, there are a few studies on the ingredients in this product that have convinced us it's a good one. Let's look at a few of them.
There have been studies done on chasteberries in 2017, and 2019. They showed that a dosage of between 150mg and 200mg per day of the ingredient reduced PMS symptoms like cramps, mood swings, and bloating. But you need to take lots of water as some people experience a dry mouth when taking it.
There was a study on lemon balm that showed that it helped with cramps and mood swings. There is also evidence that it can treat anxiety and depression. As far as we know, Flo Vitamins is very safe. The ingredients are the best to deal with PMS. However, you should know that if you have any hormonal issues, this is not the supplement for you.
How do you use Flo Vitamins? Our dosage recommendation:
A bottle of Flo vitamins contains 60 gummies. You are supposed to take 2 gummies per day for best results, so the bottle should cover a month. For most people, it will take at least 2 months or cycles to start seeing results.
Our Flo vitamins review and rating: Flo vitamins Pros and Cons:
So what do we like and what do we wish would change about this product?
As far as reviews go, there are many. Most of the customers had very good things to say while a few were not so happy. Let's look at what some customers have to say.
Flo vitamins positive review

Flo vitamins negative review

Flo vitamins Results Before and After: Does Flo vitamins really work or is it a scam?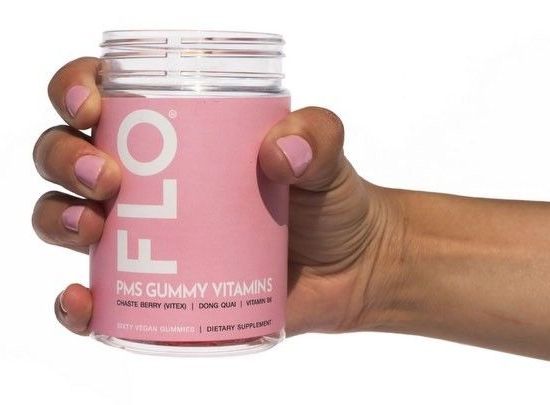 Flo vitamins results after 2 weeks: It is unlikely that you will begin to see any results at this point except if your issues just needed a small boost.
Flo vitamins results after 4 weeks: At this point, you may begin to experience some relief from period cramps, bloating, and even mood swings. Again, not everyone will see tangible results at this point. It doesn't mean there is anything wrong with you, reprogramming your hormones may take some time.
Flo vitamins results after 6 weeks: More people are bound to start experiencing tangible changes at this time. Some people may experience just a few of their issues getting resolved while some may feel everything has been resolved.
Flo vitamins results after 8 weeks: Many people have reported that their hormonal acne had cleared at this point. The cramps are gone or are at least milder than before.
Flo vitamins Reviews on the internet and in forums:
Was Flo vitamins in Shark Tank?
No. but there are scammers creating websites and masquerading as legit supplements and claiming the supplements are associated with shark tank. They also have their own fake supplements that they try to sell using the names of companies like Flo Vitamins.
Is Flo vitamins legit or are there any warnings about Flo vitamins on the Internet?
Flo vitamins is by all standards legit. It is all-natural, non-GMO, vegan, and gluten-free. The only warnings we have are for a few groups of people. One, those who are using hormonal birth control methods: It interferes with birth control because one way it works is by balancing estrogen levels.
The other group is those who have hormonal conditions like endometriosis, PCOS, and abnormally heavy flows. This group we would advise to seek alternative medical solutions as this supplement could worsen their situation instead of helping.
The final group is pregnant and lactating mothers. Since hormones are involved, we recommend that they don't use it. They should talk to their doctors before using anything of this kind.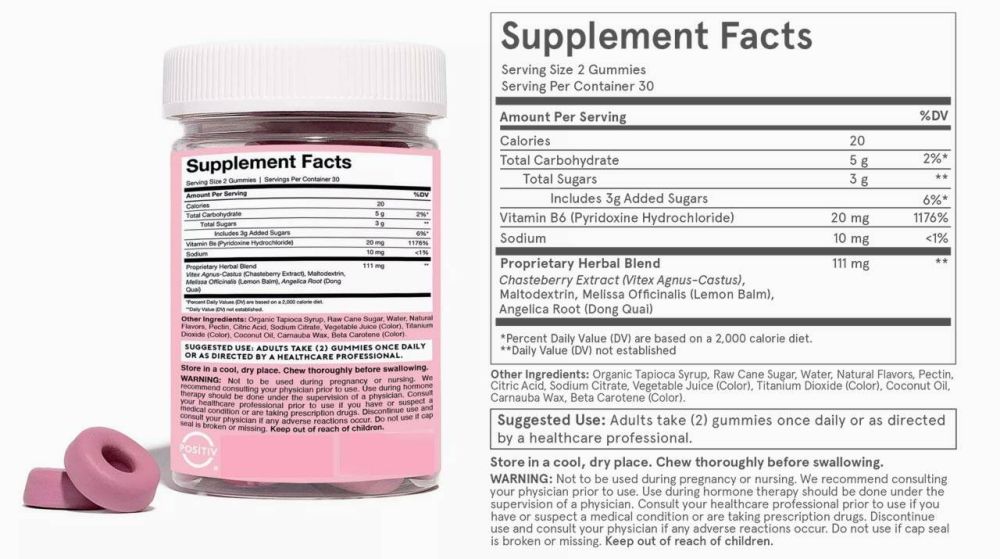 Where to buy Flo vitamins? Our Flo vitamins for Sale offer & price comparison:
Can you buy Flo vitamins in the pharmacy?
Currently, Flow Vitamins is not available at the Pharmacy or any other physical stores. You can only find it on the official Flo Vitamins Website. We love this because you can always be guaranteed to get the right product for the right price. You have the option to be a subscriber and enjoy some special privileges. You can also get some discounts when you purchase in bulk.
What do I have to consider if I want to discontinue Flo vitamins?
You just need to ask yourself why you need to stop. The only reason we feel is valid is if you are experiencing side effects or have found out you have a hormonal issue. Otherwise, it would take at least two cycles to see the optimal results. If you have started seeing results, we would advise that you continue taking it. Do not stop or you may find that all your symptoms begin to come back again.
Flo vitamins Review Conclusion – Our experiences and recommendation:
Looking at Flo Vitamin's ingredients, we cannot help but be impressed. There are studies backing up the company's claims and these ingredients are highly effective. We also really love that the gummies have a nice taste and are palatable which is usually a struggle with many other supplements.
As usual, we would like to reiterate that this is not a magic pill. You won't just start taking it and then experience results. You should take it for at least two cycles before you can start to give up and given the extent of your issues, it may even take longer. Again, people's bodies are not the same. Some people start to see resultst immediately, if you don't it doesn't mean there is anything wrong with you. Your body may just need a little bit more time to adjust.
We would also like to advise regarding birth control. If you are on any hormonal birth control that you would like to work on, this is not the supplement for you. The product contains estrogen-balancing hormones that will counteract whatever hormonal birth control you are using. Also on this point, there are people with conditions that affect their hormones who have used the product and the results were not good.

As we say with any supplement, if you have any underlying condition, please see a doctor before you start taking it. There are some instances when you will worsen your conditions by self-treating. Also, women and lactating mothers should not take this supplement because again, hormones.
Another thing we appreciate is the price. There are times we review supplements that we feel are a bit expensive. We love that while this product is reasonably priced, the manufacturers did not skimp on quality. We get high-quality ingredients for a price that does not break the bank which also helps with consistency.
Overall, we feel like this product is great for treating PMS symptoms. We love that it has ingredients that deal with almost all these symptoms. But we would have loved to see something for energy as many people suffer from feeling wiped out during their periods on top of all the other symptoms.
If you or your friend is suffering from PMS symptoms, Flo Vitamins is a product that we highly recommend. It is great for your physical and mental health.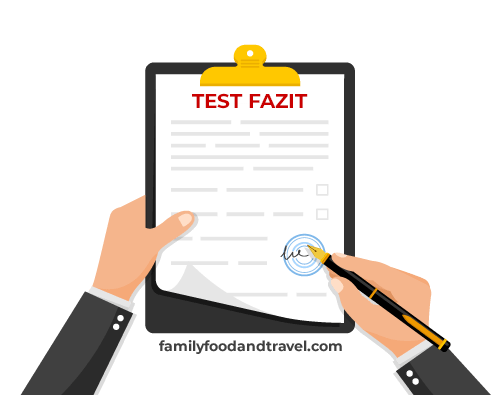 Try Flo Vitamins Now!
Frequently asked questions about Flo vitamins:
There are many questions that people have when they are looking to start a new supplement. This is true for Flo Vitamins, let's get to answering some of those questions.
Is Flo vitamins recommendable or are there any criticisms of Flo vitamins?
Are there any Flo vitamins deals or coupon codes?
Who is behind the manufacturer of Flo vitamins, O Positiv?
Does Flo vitamins have any risks or side effects?
Is the continuous use of Flo vitamins safe?
Can you buy Flo vitamins on eBay & Amazon?
Do I need a prescription to buy Flo vitamins?
How much does Flo vitamins cost and where can I buy Flo vitamins with the cheapest price?
What are the best alternatives to Flo vitamins?
No matter how much we have been impressed by Flo Vitamins, we cannot claim it is the only supplement of its kind. There are a few others and we would like to see how they compare to this supplement.
Moon Balance Organic Superfood Mix Vs. Flo Vitamins
Moon Balance is a powder supplement that embraces ayurvedic medicine. It claims to help alleviate the effects of hormonal imbalance. Let's break it down.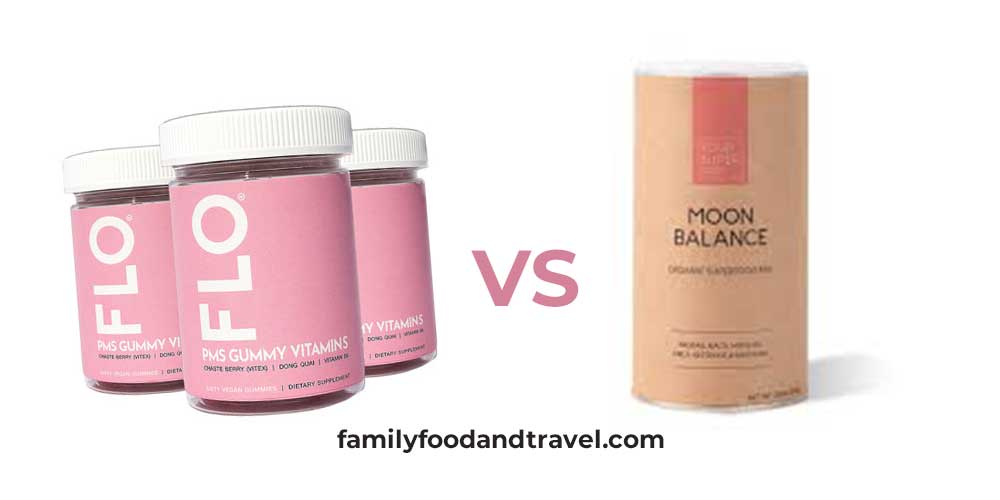 Moon Balance Ingredients 
Baobab
Shatavari
Maca
Amla
Beetroot
Hibiscus
Like Flo Vitamins, it is also gluten-free, non-GMO, and vegan. It also has no soy or additives. From the ingredients above, baobab and hibiscus help with mood swings. Maca and Alma help with balancing estrogen levels. Hibiscus and beetroot also help with the physical symptoms of PMS.
Moon Balance Dosage
Unlike Flo Vitamins, this is a powder that can be used in smoothies or other drinks. You can use it in the morning or afternoon by dissolving 2 teaspoons in your favorite smoothie.
Moon Balance Price
A bottle of this with one month's servings s going for about $35.
Our Verdict
We like the ingredients in Moon Balance, they are good for balancing hormones. Price-wise, we are obviously going to pick Flo Vitamins, we love a good bargain. When it comes to the form the supplements come in, we prefer the Flo Vitamins gummies. They are easy to take and don't taste great as well.
Overall, we feel Flo Vitamins has more to offer. It deals with hormones but also helps with anxiety and depression, dealing with acne, and alleviating bloating.
Try Flo Vitamins Now!
---
Olly Miss Mellow Hormonal Supplements Vs. Flo Vitamins
This is a pill that is taken once a day. It claims to work throughout the cycle to make sure you have the best mood. It should also help with menopause symptoms, giving energy and reducing stress.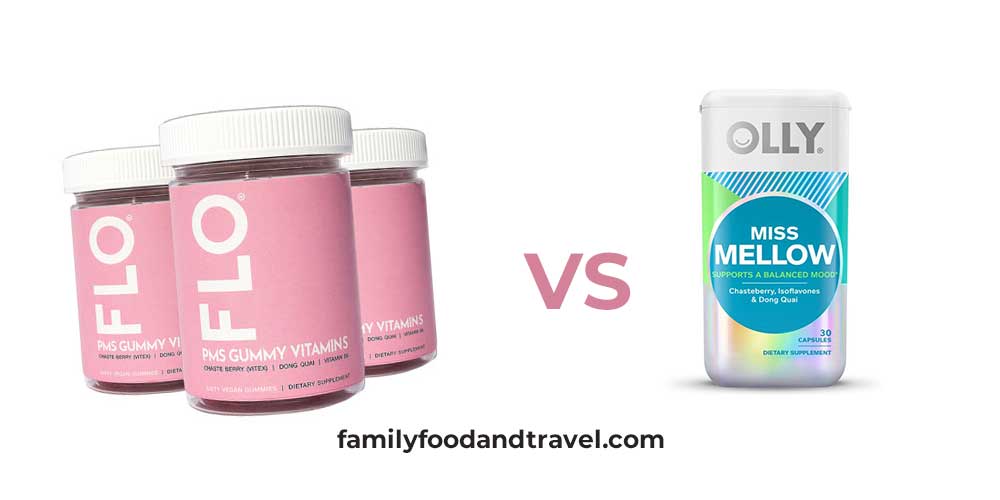 Olly Miss Mellow Ingredients
Chasteberry
Dong Quai
Soy Isoflavones
We've already gone through the benefits of Chasteberry and Dong Quai. Soy Isoflavones has been associated with high levels of estrogen. It is said to help with cardiac diseases and dealing with menopause. However, these studies are yet to be conclusive.
Olly Miss Mellow Dosage
These are pills and you only need to take one pill per day and be on your way.
Olly Miss Mellow Price
This is one of the cheapest supplements of its kind. One bottle with a month's worth of product goes for about $18.
Our verdict 
As far as the ingredients go, we feel Flo Vitamins has more ingredients with lots of studies to back their effectiveness. When it comes to price, Olly Miss Mellow takes the crown. The dosage is quite similar but we love that the gummies taste a lot better and are great for people who do not like swallowing pills.
Overall, we feel Flo Vitamins deals with more issues and give more value for money.
Try Flo Vitamins Now!