What are the Best Keto Foods? The ketogenic diet's rising popularity can largely be attributed to the potential benefits it may have for losing weight and blood glucose control. In health and nutrition, there is no doubt that the keto diet is the latest and most popular diet. And while it is still debated among dietitians, physicians, and other nutrition professionals, there has been some scientific evidence to support this idea of the Keto Diet.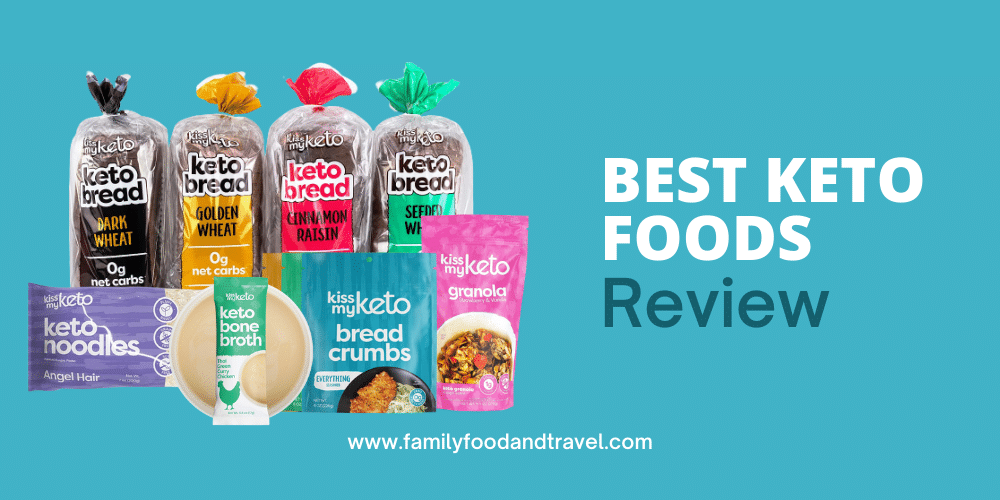 In the past, the ketogenic diet has primarily been used in clinical settings to minimize seizures in people with epilepsy. There's now a growing interest in the diet's usefulness in helping with the different neurological condition, diabetes, Obesity, and High cholesterol. If you want to enjoy the keto diet's weight-loss benefits, you must first ensure that you follow the diet's core principles, starting with stockpiling on the healthiest keto diet foods.
The key to committing to the Keto Diet is concentrating on what you should consume rather than what you should avoid. If you're not sure what Best Keto Foods are safe to eat, you're in luck. In this article, we will review some of our favorite Keto-friendly foods that will make following a fat-centric diet simple and, should we say, even fun for you.
What are Keto Foods?
Keto Food is a broad term that refers to foods rich in fat, such as high-fat fish, meats, oils, high-fat dairy products such as cheddar, nuts, and low-carb green vegetables. However, the main question remains: what exactly is Keto in the first place?
The ketogenic diet is characterized by its high fat, moderate protein, and very low carbohydrate content. Despite the fact that carbohydrate consumption is the body's primary source of energy, on a rigorous ketogenic diet, carbohydrate consumption accounts for less than 5 percent of total energy intake. The body enters a metabolic state known as Ketosis as a result of drastically cutting on carbohydrates.
The body enters Ketosis when it declines to utilize glucose from meals as a source of energy and instead begins metabolizing stored fat into molecules known as ketone bodies. Most cells in the body will utilize ketone bodies as a source of energy after you've reached Ketosis, and this will continue until you resume consuming carbs. While this diet may appear to be difficult, it allows for the consumption of a variety of nutritious meals that will support you in your journey, which are referred to as Keto Foods.
✅ It helps reduce weight,

✅ Supports the state of Ketosis,

✅ Increases Stamina.

✅A rapid reduction in body fat,

✅ Promotes Ketosis,

✅ Boosts the body with energy.

✅ Vital Wheat Gluten,

✅ Eggs and Milk,

✅ Palm Oil,

✅ Golden Flaxseed Meal.

✅ Vital Weight Gluten,

✅ Eggs and Milk,

✅ Oat Fiber,

✅ Golden Flaxseed Meal.

According to your Keto Diet.

According to your Keto Diet.
Do Keto Foods work on a low-carb diet? How good is the effect of Keto Foods for weight loss?
A ketogenic diet, commonly known as a keto diet, is a low-carb, high-fat strict diet that has shown to help individuals lose weight. The treatment of specific medical conditions has been shown to be beneficial, which several studies have proven. In particular, a ketogenic diet is beneficial for shedding extra body fat without causing hunger and treating type 2 diabetes or cholesterol levels.
Eating Best Foods for Keto Diet can assist you in losing weight and improving your health; however various keto foods have distinct advantages such as Meats are ideal for the keto diet since they are a rich source of protein. Eggs are the most important and necessary component of the ketogenic diet. Non-starchy leafy vegetables are very beneficial when it comes to Keto food. These are the best foods to eat on Keto Diet.
Every extra ingredient in Keto Foods is absolutely free of hazardous chemicals that are not intended for human consumption. For many years, the majority of the meals have been the subject of rigorous research for the Keto Diet, which is proved to be very effective for Weight loss.
How to take Keto Foods for best results?
Keto is unlike any other diet on the planet. In order to offer individuals an efficient strategy to reduce weight and enhance overall health, it combines the strength of calorie counting with the unique advantages of nutritional Ketosis.
A diet that adheres to two criteria is the most effective method to achieve this goal. Since they're so filling, protein- and fiber-rich meals should form the majority of one's diet. Eliminate any high calorie manufactured foods since they are so simple to overconsume.
Best Foods for keto diet are those that are relatively low in carbohydrates. What low in carbohydrates" implies in terms of meaning may vary depending on your daily carbohydrate intake. For example, we suggest limiting total carbohydrates under 35 grams and net carbs below 25 grams in order to enjoy the advantages of consuming highly nutritious meals and achieving Ketosis as quickly as possible.
Best Keto Foods of 2023 – Best Foods to eat on Keto
1. Bread Crumbs
There are several dishes that call for breadcrumbs, including fried chicken, meatballs, lasagna, and pizza toppings, among others. Some people use them to thicken sauces. Thus, the consumption of breadcrumbs is becoming more popular. Breadcrumbs from white or grain bread are not acceptable on a low-carb keto diet.
You don't have to skip meals just because you are unable to consume conventional breadcrumbs. Kiss My Keto is the place to go if you're searching for low-carb Keto and sugar-free breadcrumbs that come in a variety of flavors. It comes in three delicious variants Italian Style, Classic, and Everything Seasoned. 
Their sugar-free breadcrumbs are excellent for people with diabetes and those who wish to reduce their carbohydrate intake for general health reasons. The introduction of Keto breadcrumbs does not alter the flavor of your normal meals but rather enhances them in a more positive, beneficial way.
2. Keto Bread
The joy of bread is one of life's most basic comforts, but most loaves of bread are off the table when you're following a low-carb diet. However, as a result of the increased demand for keto bread, there are now far more varieties available than there were previously.
In order to prepare keto bread, Kiss My Keto uses just the bare minimum of ingredients like eggs, oat fiber, golden flaxseed, butter, a small quantity of crucial wheat gluten. It consists of four varieties to choose from golden wheat, seeded wheat, dark wheat, and cinnamon raisin. Alternatively, you may get a variety pack to sample each.
They are rich in fiber and protein, which ensures that you obtain the proper nutrition from your bread.  When you order a loaf of Kiss My Keto Bread, it is cooked fresh every week and instantly refrigerated, ensuring that you have the healthiest and tastiest keto bread available when it comes to your door.
3. Keto Noodles
We've seen a decent bit of unique products like these in Europe, not so much in the United States, from the keto friendly foods company Kiss My Keto. Keto's new noodle product, Keto Noodles, is a combination of keto friendly foods nutrition with classic noodle flavor and functionality.
The noodle's nutrient content is quite remarkable. The five calories in a reasonable 100g meal come from no fat, no proteins, no sugars, and only 3g of carbs. Like other low-carb noodles we've seen, Kiss My Keto's product is manufactured from konjac flour and comes in Spaghetti, Angel-Hair, and Fettuccine variations. The best foods to eat on Keto Diet.
4. Keto Bone Broth
Bone broth provides several health advantages, including improved digestion, decreased inflammation, and healing of joints. Vitamins A and K, iron, fatty acids, and collagen all contribute to these health advantages. Aside from this, the low-calorie content and nutritious impact of this food aid in weight loss too. Therefore, bone broth is an excellent low-carb alternative for keto dieters.
Kiss my Keto provides you with the highest-quality bone broth available at an affordable price. This is the finest bone broth for keto dieters. If you want to carry it everywhere you go, you can do it too, as it comes in handy packets.
Kiss My Keto bone broth contains medium-chain triglycerides, which aid in the production of ketones by promoting the growth of ketone bodies. You may pick from four flavors Beef Chili, Thai Green Curry, and Salt & Pepper Chicken Bone Broth.
5. Keto Chips
Since an increasing number of companies are now manufacturing keto chips, there are a plethora of alternatives when it comes to keto chips. Therefore, Real Ketone brings you the best Keto chips that are currently available on the market.
These Nacho chips are keto-friendly, and they are manufactured by Real Ketone. They are available in two different sizes, a four-pack, and an eight-pack. A single gram of net carbs, 6 grams of protein, 0 grams of sugar, and 3 grams of fiber is contained inside this product. Additionally, this product is free of additives and is entirely natural.
These low-carb chips are nutritious since they do not include any artificial flavors or preservatives. This product is manufactured with materials that are both safe and nutritious. Users do not have to worry about any problems and can consume it whenever they want!
6. Keto Cookies
On a low carb diet or ketogenic diet, some individuals find that using an excellent keto-friendly cookie can let them have delightful sugar-free cookies snacks if their sweet tooth gets the better of them. Keto Cookies are also a fantastic option if you're trying to lose weight while keeping net carbohydrates to a minimum.
Kiss my Keto Foods is dedicated to creating "tastier, low-carb versions of your favorite snacks." They employ only natural ingredients in their cookies, bread, noodles, breadcrumbs, granola, and other products. It has 3 grams of net carbohydrate, 3 grams protein, and 1 gram of sugar in each cookie, which is a wonderful option for any Keto dieters to munch on when they're hungry for a snack in between meals.
7. Keto Granola
For the ideal snack anytime and everywhere, bite into this wonderfully unique combination of nuts & seeds, coconut, spices, and fiber. For the first time, you can feel good about eating this granola, unlike the majority of others. No added sugar, only naturally sweetened nuts.
Given the fact that Keto Granola is low in carbohydrates and diabetic-friendly, you will never find oats or processed sugar in your packet. Combine the Keto Granola with your preferred nut milk, mix it along with berries, smoothie, yogurt, cereal, or just eat it straight from the container by hand! You have prepared a delicious and nutritious dinner for your Keto Diet.
Keto Foods results before and after: does Keto Foods really work?
Nutritional Ketosis is a state of being in which the body is depleted of carbohydrates and other essential nutrients. It is simple and safe to achieve Ketosis with the use of Best Keto Foods, without any side effects that come with the standard ketogenic diet methods.
According to research, eating Keto-friendly foods has significantly reduced extra weight and increased fat burning in people who consume them. It has been reported that individuals who consume Best Keto Foods feel more energized and overall feel better throughout the period of time in which they are doing so. Keto Foods will cause your body to enter a state of Ketosis, which you will notice as soon as you start eating them. All of the Best Foods for Keto Diet listed above have been approved by the FDA and are manufactured in facilities that are GMP approved.
✓ Boost your Stamina throughout the day.
✓ Controls your appetite for more food.

✓ You begin to lose a little weight gradually.
✓ Improved post-workout recovery time.

✓ Improve blood pressure and metabolic health.
✓ Helps to control type 1 diabetes.
Can I combine Keto Foods with Keto Pills?
Yes! Absolutely, there is no downside to mixing keto pills with the keto foods you consume daily.  Keto diet pills are a kind of weight reduction medication that has gained significant popularity in recent years, thanks to their effectiveness and passionate following. 
Finding the finest Keto Pills, on the other hand, might be a time-consuming process. That is why we recommend that you check into the Keto Advanced 1500 supplement, which helps you lose weight quickly and gives plenty of other wonderful health advantages at a reasonable price. You don't have to be concerned about its quality since it is created entirely of natural ingredients in an FDA-certified laboratory.
Our Best Keto Foods reviews and rating: Keto Foods pros and cons:
Pros of Keto Foods:
Quick weight loss without any hunger.

provides strong blood sugar control for those with type 2 diabetes.

Improve blood pressure and metabolic health.

It aids in the maintenance of your Cholesterol levels.

It has the ability to control type 1 diabetes.

Improve the condition of fatty liver disease.

Your face will be free of Acne.

Increases physical endurance.

Rapid fat loss from the body is feasible.

Best Foods to eat on Keto Diet.
Cons of Keto Foods:
Pregnant or nursing women should avoid consuming too less.

Due to strong demand, the inventory runs out very quickly.

Avoid overdosing on the items.
Keto Foods positive reviews
In response to customer reviews, best foods for keto diet have done very well for them and have supported them in reducing weight in a healthy and effective manner. Others claimed to have lost as much as 5 lbs. the first week, which they said was a personal record for them. In turn, it allowed them to feel more confident in their abilities. Since it's composed completely of natural ingredients, there's no need for customers to be worried.
Keto Foods negative reviews
According to the data, there have been no reports of issues related to Keto Foods. So far, just a small number of individuals have expressed their dissatisfaction with the outcome of the procedure. Each person is affected by the foods in a different manner. According to the person, some folks had to wait a little longer than the others before they began to see changes.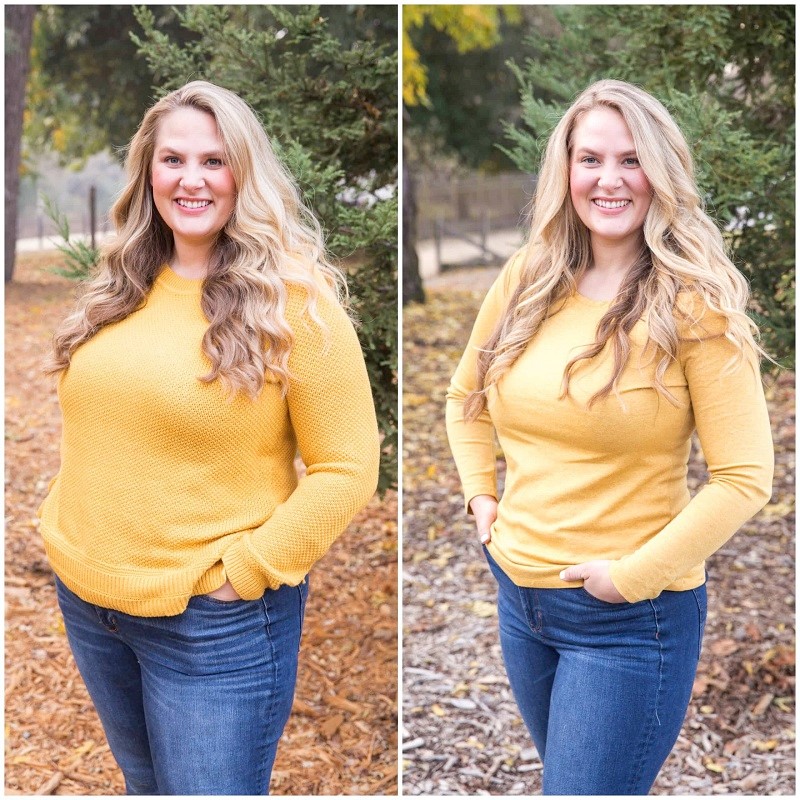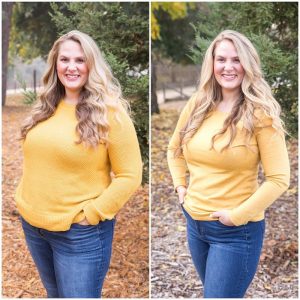 Keto Foods reviews on the internet and forums like Reddit or Consumer Reports: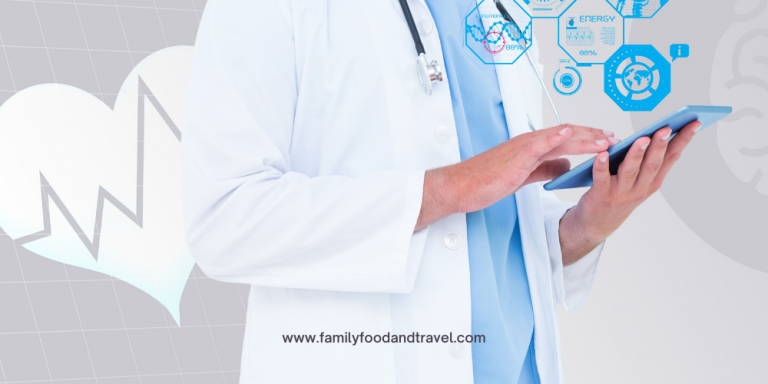 There's no doubt that the ketogenic diet has become more popular. There is a strong following for this high-fat, low-carb diet among those who feel it is an efficient method to lose weight and lose it quickly. The traditional keto diet removes almost all carbs and relies only on fat for energy.
A majority of individuals questioned on the internet support the ketogenic diet, with 80% saying they would suggest it to a friend. As a result, 94% had favorable increases in their overall health after beginning the diet. 
The majority of the changes are related to weight reduction, improved blood sugar management, and increased energy levels. Only 5% of those surveyed said they had seen no improvement in their health. Health concerns seem to have been overshadowed by these impressive outcomes.
Have Keto Foods been on the Shark Tank show?
In the absence of a mention on Shark Tank, Keto Foods has no connection to the show. When it comes to making a positive impact on people's health and well-being, Keto Foods are well-known among people.
Are Keto Foods safe, or are there any warnings about Keto Foods on the internet?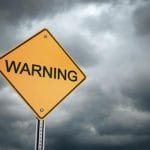 Best Keto Foods seems to have gotten a resoundingly favorable response online. It has been proved to boost the overall health of many consumers because of its amazing benefits and health implications. Thousands of individuals around the globe rely on these Keto Foods to help them lose weight and get rid of the extra fat they've accumulated.
Users may easily take the best foods for the keto diet without experiencing any side effects since all of the Keto Foods mentioned are natural and will not affect the human body in any way. There were no reported problems after consuming Keto Foods. 
Where can you buy Best Keto Foods? Keto Foods price comparison & deals for sale:
For those looking for the Best keto foods that aren't extremely expensive, Kiss my Keto is one of the best places to shop online for specialized keto foods at a reasonable price. They also feature a large range of natural and non-GMO products, which might be difficult to come by in other supermarkets during other times of the year.
Some Keto Approved foods are Keto Breadcrumbs priced at $42.27, Keto Bread priced at $43.64 for four loaves, Keto Cookies priced at $34.90 for six bags, and many more that is available on Kiss my Keto website.

Can you buy Best Keto Foods on Amazon?
Yes, there is a plethora of Best Keto Foods to choose from on Amazon. However, we recommend that you buy the items from their official website to assure that they are of high quality and safety and prevent receiving any counterfeits Food products, which can result in life-threatening dangers.
Can you buy Best Keto Foods at Walmart?
Yes, Best Keto Foods are also available at Walmart stores across the country, and you can get them at any time of day. However, because of great demand, you may have difficulty finding the product in supermarkets; thus, we recommend that you buy it from their official website and have it delivered to your home fresh.
Best Keto Foods Review Conclusion – Our experience and recommendation:
One of the most crucial aspects of dieting is understanding what to emphasize in order to get the greatest outcomes. In general, if you are attempting to lose some weight, you should concentrate on developing a healthier diet that will enable you to sustain a calorie deficit for the long term. 
One of the most effective methods to do this is to commit to a low-carb diet since eating low-carb drives you to consume more nutritious items. With time, this will lead you to consume much less calories due to your decreased appetite.
Reduced intake of carbohydrates takes the most desirable items out of the diet, making it much simpler to consume fewer calories. Overall, this explains why low-carb and Keto diets and foods are so successful in assisting people in maintaining fewer calories and losing weight without the need to exert any effort.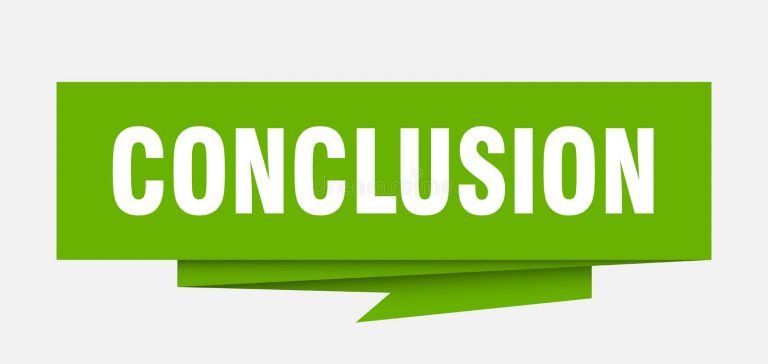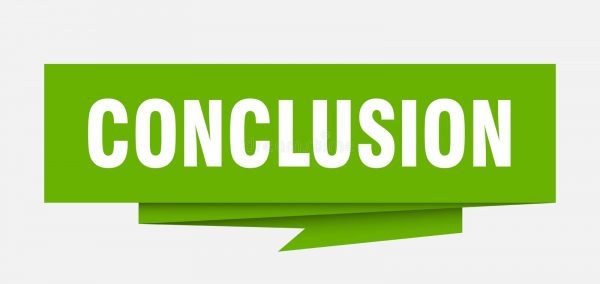 Frequently asked questions about Keto Foods:
What are the best keto foods?
What are the best foods to eat on Keto?
What kind of snacks can you have on a low carb diet?
Where to buy Keto Foods near me?
Are there any Keto Foods discount or coupon codes?
Is it possible to buy Keto Foods on eBay and Amazon?
Are there any criticisms of Keto Foods, or is it recommended to take Keto Foods? 
Do Keto Foods have any risks or side effects?
Resources:
Understanding of Weight loss and its benefits in the body, Accessed from: https://pubmed.ncbi.nlm.nih.gov/12055705/#:
~:text=Long%2Dterm%20studies%20have%20shown,and%20the%20propagation%20of%20a
How does Keto Foods benefit the body and its need in different aspects,
Accessed from:

https://www.webmd.com/diet/ss/slideshow-ketogenic-diet

The use of Keto Foods and its effect in the body and health,
Accessed from:

https://www.healthline.com/nutrition/keto-diet-meal-plan-and-menu

Some Best Foods for Keto Diet:

https://www.healthline.com/nutrition/ketogenic-diet-foods