Health is wealth and Openfit fitness classes are designed in a unique way to keep you fit and healthy. Here you can work on your fitness and can also consult about daily nutrition for yourself with experts. In simple words, everything in a single place that is related to fitness.
If you want to exercise, there are live classes available with expert trainers or you could just stream a popular program with experienced trainers like Xtend Barre's Andrea Rogers. When it comes to eating healthy and making meal plans, the Openfit app is available in Play store and in Appstore. Openfit is always there to stand by your goals and will simplify your life by sharing easy and healthy recipes.
In Openfit, you can seek advice from experts regarding nutrition and fitness. Everything starting from nutrition supplements to effective workout programs is designed to aid people who are waiting to see results. These classes are taken by expert personal trainers who are eager to know your aims and will help you achieve them.
Openfit fuel berry flavoured pre-workout formula

✓ Improves energy along with endurance,

✓ Aids in delaying fatigue,

✓ Aids in the development of muscles,

✓ Contains zero artificial flavours,

✓ Prepared by professionals.

Consume about 1-2 scoops of it at least 30 to 60 min before exercise.
What is Openfit?
Openfit is an online subscription of organized classes when it comes to nutrition, staying healthy, and fitness. People can attend workout programs that are led by expert individuals or stream an on-demand programs which are led by experts at home.
What are the ingredients of Openfit gym supplements?
Here are the product ingredients that are used in Openfit supplements so that you can be benefited. Openfit components are completely harmless as they are natural. Consuming them will not make you have any side effects.
Pre-workout supplement:
Caffeine:

It is a legal psychoactive drug that is consumed word wide. The most important thing is that caffeine reversibly blocks adenosine action on receptors resulting in the prevention of drowsiness. Therefore, stimulating particular portions of the autonomic nervous system. Caffeine has chemical relations with adenine and guanine bases of DNA and RNA. It is abundant in nuts, seeds, leaves and even in fruits that have origins leading to Africa, South America and East Asia. 

Beta-Alanine:

It is an amino acid where the amino group is bonded with beta carbon. Its IUPAC name is 3-aminopropanoic acid. There are proofs that justify the boost in cognitive and exercise performance in athletes. Beta-alanine gets converted to carnosine in muscle cells acting as a buffer for lactic acid, which is produced during heavy exercise. Hence it aids in delaying onset of neuromuscular fatigue.

BCAAs (2:1:1):

The three essential amino acids- leucine, isoleucine, and valine are present in it. They are branch chained amino acids with forked outcropping representing a branch. BCAAs help develops muscle energy, growth, and fat loss. The most important advantage of consuming it is the growth of muscles. That is the reason it is a typical choice when it comes to staying healthy and maintaining body fitness. 
Post-workout supplement:
Whey protein isolate:

It is the most common form of protein that is collected from cheese while being produced. It is a common supplement for bodybuilding to boost dietary protein intake. This protein is a type of mixture consisting of alpha-lactalbumin, beta-lactoglobulin, bovine serum albumin and immunoglobulin. They are soluble in original forms and do not depend on pH. 

Tart cherry powder:

Tart cherry powder is a nutritious post-workout aiding supplement. It also helps in losing weight and lowers hypertension, maintaining pH balance. Tart cherry powder helps in strengthening the muscle along with the immune system and reducing muscle pain after workouts.

Cocoa powder:

It consists of high natural minerals such as magnesium, phosphorus, zinc, iron, manganese and many more. Cocoa powder is made of 20% protein, 58% carbohydrates, 3% water and 14% fat. It is healthy with many polyphenols like phenylethylamine and flavonoids. It aids in reducing oxidative stress and inflammation while boosting metabolism. It is sometimes the key ingredient in making supplements delectable so that people do not hesitate to purchase them and can keep on exercising to stay fit, active, and healthy.
Plant-based protein shake:
Pea protein

: It is gradually becoming a famous gym supplement for people who are vegetarian and vegan. It is extremely beneficial for the kidney and is perfect to be a part of a healthy diet for its richness in protein. Eating pea powder around 30 minutes before exercise can result in excellent speed with muscle recovery making your workout effective. It also helps in losing weight and expands muscles boosting its thickness, no wonder why it's getting popular among bodybuilders. Not only does it help you look good, but it also helps you perform well as it is similar to whey protein. 

Fibre:

Fiber is a special kind of carbohydrate that the body is unable to digest. It cannot be broken down into sugar, but it helps the body to regulate sugar. Fibres help in reducing cholesterol as when it moves through the intestine, and soluble fibres absorb water forming a gluey gel and start picking up cholesterol and leading them out of the body.

Twenty-six essential vitamins and minerals:

Undoubtedly vitamins and minerals are important for the body. There are many variations of vitamins like vitamin A, vitamin B, vitamin C, vitamin K, vitamin E, vitamin D and many more. When it comes to minerals, there are numerous of them such as zinc, calcium, iron, phosphorus, sodium, and the list goes on. Some of the vitamins even have an effect on performance like vitamin B2 helps in boosting metabolism. Therefore, it keeps you healthy.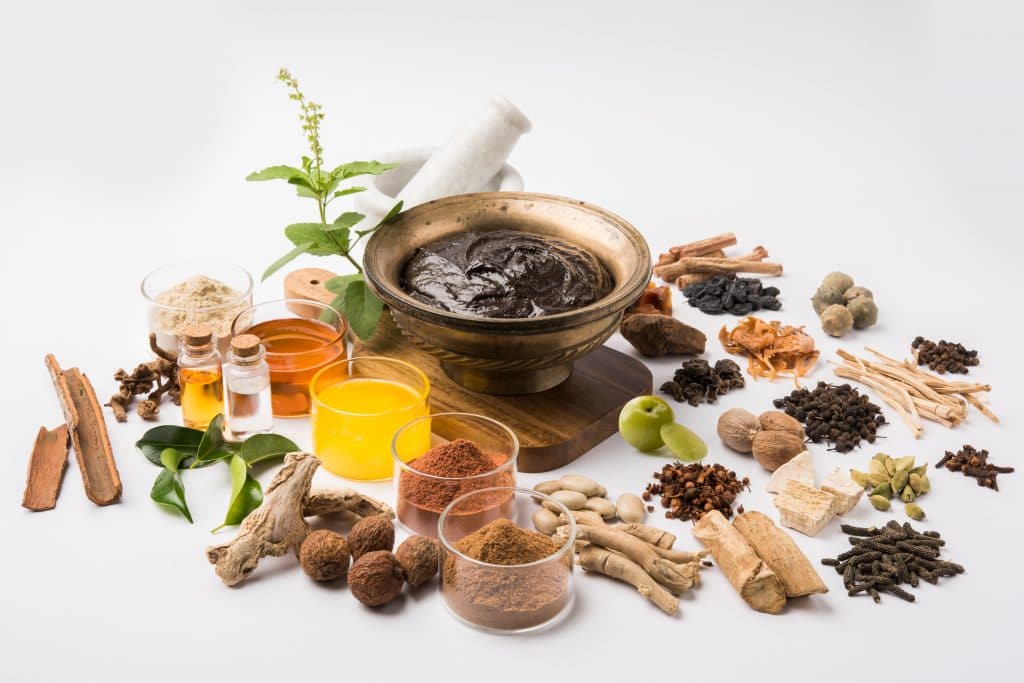 How does Openfit supplement work? How good is the effect of Openfit supplements?
When drinking the pre-workout formula 30-40 minutes approximately before the workout, it could be seen that the pain in muscles is deeply reduced as it contains beta-alanine, which is an amino acid and aids in the slow formation of lactic acid in muscles which is the major reason for muscle pain during exercising. 
The caffeine present in the formula does not let you feel exhausted and that is why consuming Openfit fuel berry flavoured pre-workout formula helps you to exercise smoothly. 
There are many positive effects of this pre-workout formula. One of them is that it aids in supporting muscle repairing and growth. This expert made formula helps you in increasing your endurance in the gym for the presence of beta-alanine. 
The post-workout formula should be consumed after a workout to compensate for the lost nutrition while exercising. It works by reducing soreness in muscles after working out as for the presence of tart cherry powder which contains phytonutrients. 
It has a positive effect of supporting muscles and speeding the recovery of muscles after exercising. Openfit cares about your health. That is why the Openfit recovery chocolate flavoured post-workout formula has zero artificial flavours. The whey protein isolates act as a fast-absorbing agent which serves amino acids to muscles to aid them in improving muscle quality. 
The plant-based protein shake should be consumed with every meal. It helps in decreasing the appetite, which is the key feature in losing weight and its ingredients contain pea protein, fibre, 26 essential vitamins and minerals, which helps you to stay healthy.
Fibres help in digestion and are blessed with the ability to remove cholesterol from the body through the intestine. It has zero added sugar and this is why it is an ideal supplement for people who want to stay healthy because, according to studies, sugar is not just responsible for weight gain, but is also responsible for various diseases in this era. 
Openfit must do a lot of guesswork for helping you to lose weight. You can explore numerous programs ranging from Barre workout to yoga and can also get advice from professional individuals. There are blog posts along with expert advice available on the website regarding burning the optimum amount of calories while also exercise intuitively. 
Openfit offers tons of products for customers who are eager to shop here. There are equipments that are program-specific like grip socks, inflatable playground balls and yoga socks as well. Openfit offers supplements which will indeed show great results if instructions are sequentially followed.

Openfit clinical studies evaluation & results from 2023: is Openfit supplements safe to use?
People have received many unimaginable results after joining Openfit and using their supplements as they were prescribed. A woman named Tierra lost 16.5 pounds in just eight weeks which is undoubtedly an amazing result, where on the other hand Jarran has blown almost everyone's mind by losing up to 22.7 pounds in just two months, along with a woman named Kristy losing 10 pounds in 2 months. 
Professionals in Openfit have spent many years researching performance supplements to make them more effective. The best quality ingredients have been handpicked to make the perfect supplements. The pre-workout supplement, the post-workout supplement and the plant-based protein shake are made with natural ingredients and without the use of artificial sugar and flavours.
How do you use Openfit supplements? Dosage recommendation:
In order to get the optimum results, it is essential to take the right supplement at the right time. The right way of using the Openfit supplements are listed below-
Step 1: Initial Dosage – The pre-workout supplement needs to be taken at least 30 minutes before the workout as the ingredients present need time to activate so that it becomes possible for you to perform well while exercising. The post-workout supplement should be consumed after a workout as the ingredients help in losing weight. The plant-based protein shake should be taken with every meal because it contains compounds responsible for loss in appetite.
Step 2: Immediate Relief from sore muscles – Soon the ingredients start working by reducing the soreness in muscles, which means you can walk normally home after a hectic leg day.
Step 3: Enhancing Your Endurance – The ingredients help in increasing muscle quality and making muscle recovery and growth rate faster for the presence of pea protein in plant-based protein shake and whey protein isolate, tart cherry powder in post-workout supplement. As the ingredients are natural, you will stay healthy and will feel energetic before starting exercise.

Openfit review and rating: Openfit Pros and Cons:
Pros and of Openfit:
It encourages you to eat a variety of healthy foods.

It helps in strengthening willpower.

It helps in dealing with food guilt.

Helps to build a better food diet that you would not regret. 

Helps you to interact with professionals. 

Has various products for fitness.

Has supplements made with natural ingredients 

You can customize your nutrition plan.

The subscription of Openfit offers thousands of workouts perfect for various styles and goals. 

The subscription can be cancelled anytime without a hassle.

The Openfit app is user friendly, which means people who have problems in understanding technological things can easily access the application without any difficulty. 

Blogs are uploaded on the website to offer free articles about fitness, nutrients and even training tips from experts.
Cons of Openfit:
It tells you what to eat when to eat but not the specific amount of food to eat.

Membership will be auto renewed if it is not cancelled based upon membership plans that you have signed. So, you need to remember the date you signed in for payment purposes. 

People have concerns about the workouts that are displayed on the website, as those are not designed for pregnant ladies.

Openfit right now is only available for US customers.

Their technique of some specific moves is not that good compared to other platforms. 

Openfit positive review
Openfit has got an excellent customer rating of 4.9. People are happy with their programs and eagerly follow their classes with sincerity. Not only the website but people are also very joyful with the Openfit application. Most importantly, it gives you a 14 day trial for free, which is enough to judge it before buying the subscription. It offers free shipping of supplements and nutrition, which encourages people to recommend others and at the same time, people do not have to pay extra for any product. 
Customers can invest in nutritional pre-workout supplements, post-workout supplements, and even protein shakes without a doubt. They are prepared to make your exercising easier by boosting endurance while exercising and minimizing muscle soreness after a hectic workout.

Openfit negative review
People are having some problems with subscriptions, and they sometimes had to pay for the same subscription multiple times. Following Openfit fitness programs are also very costly, which everyone cannot afford. There were technical issues whenever someone wanted to play a video of their desired trainer. But according to people, the most annoying thing is that it is extremely difficult to communicate with Openfit as no contact number is mentioned on the website.
At the same time, Openfit is only available in the United States which means people from different nations other than the US are unable to enroll in its fitness classes.
Openfit Results Before and After: Does Openfit really work or is it a scam?
Openfit works fairly quickly and gives aid in workouts and exercises as per customers and the company itself. Consuming the pre-workout supplement helps you to feel energetic before the exercise. The post-workout supplement minimizes muscle soreness to make you feel relieved and the plant-based protein shake helps in minimizing appetite to cancel food cravings that most people suffer in the journey of weight loss.  
Nutrition, advice from professionals, and fitness- these are the three things combined Openfit fitness subscription provides. In order to make you fit, to maintain your body shape, and to preserve your goals, these three things are necessary. 
By understanding the damage that sugar can cause to our body, Openfit introduces sugar-free plans to reinforce you with customized meal plans that have completely no sugar. These plans will be customized by experts as they know the perfect way to eliminate sugar cravings. The plan also makes you do a lot of workouts to make this difficult journey of not being able to eat junk foods worth it.
Openfit Fuel Berry After 2 weeks

✓ Improvement in posture.
✓ Slight better muscle tone.

Openfit Fuel Berry After 4 weeks

✓ Enormous change in the composition of the body

✓ Change in weight as the plant-based protein shake helps in decreasing appetite

Openfit Fuel Berry After 6 weeks

✓ Dramatic change in endurance in exercise due to consumption of pre-workout supplement.
✓ Better quality muscles as post-workout supplement contain tart cherry powder.

Openfit Fuel Berry After 8 weeks

✓ Significant loss in weight and much more gain in muscle.
✓ Better body shape
Openfit Reviews on the internet and in forums:
Openfit has got some amazing feedback from their customers, from communities, and the internet such as Facebook, Twitter, etc. People have reported feeling extremely motivated with keeping them fit and active. At the same time, Openfit supplements have a good reputation on amazon and people are happy with the results.
Was Openfit in Shark Tank?
Well a lot of people have asked this particular question online, but unfortunately, Openfit did not appear in Shark Tank.
Is Openfit supplements legit, or are there any warnings about Openfit supplements on the Internet?
According to numerous reviews, online Openfit supplements have received massive support from customers. Customers have been praising the natural ingredients and at the same time, they are surprised to taste delicious supplements. There have been zero negative reviews about the Openfit supplements.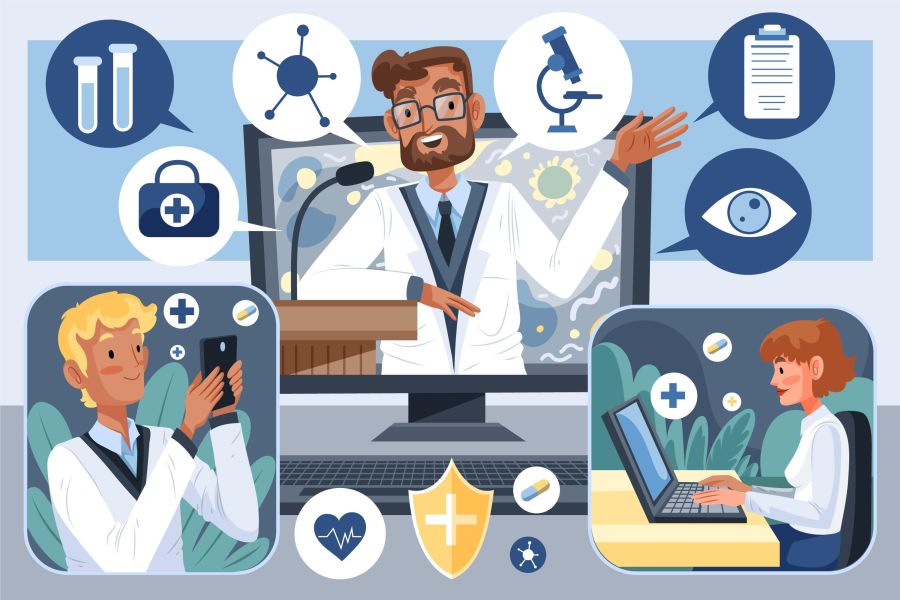 Where to buy Openfit supplements? Openfit supplements for sale offer & price comparison:
Openfit supplements are available anywhere and also on their own website. These supplements can be easily found on Amazon. The ladder plant-based protein shake can be found at a price of $66.95 currently. If you buy multiple products, you can save money on supplements. Ladder.openfit.com– purchasing from here will be a good decision to make as:
Products here have wonderful quality. Security would not be affected if purchased from here.

Special discounts are provided also shipping cost is free. 

Order can be cancelled anytime. Not a penny will be charged for cancelling an order.

Guarantee in returning the money within 30 days if any problems are discovered with the product- a return policy which is trustworthy.

Free gifts for the first shipment are being offered.

Can you buy Openfit supplements in the pharmacy?
Openfit products are not available in pharmacies as there is no need for prescriptions while buying them. They can be bought from Ladder.openfit.com where the products are readily available.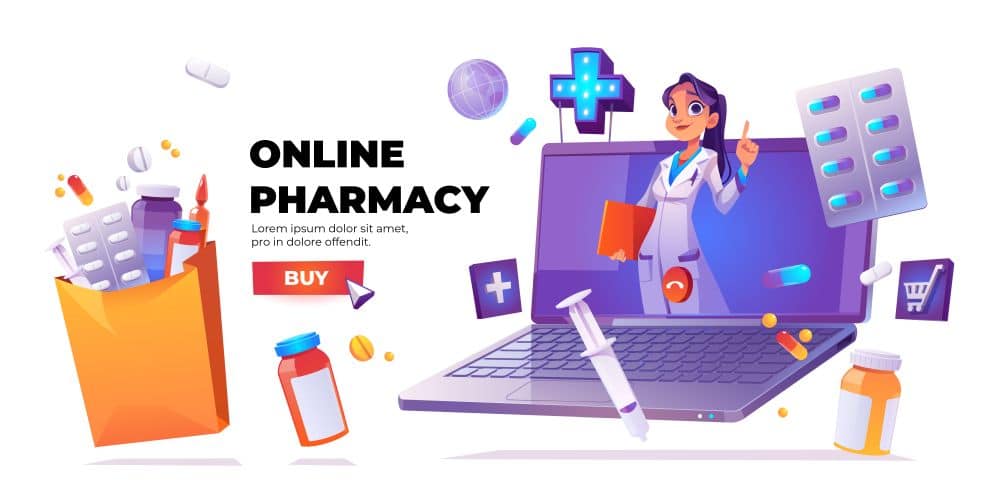 What do I have to consider if I want to discontinue Openfit supplements?
Openfit uses 100% natural ingredients with zero added sugar and zero artificial flavors. Using them will only be beneficial. If you want to discontinue them, it would not be a problem as there will be nothing to lose because there will be no symptoms or side effects. 
Openfit Review Conclusion – Our experiences and recommendation:
Weight loss programs, nutrition and advice on fitness- all these can be found easily on Openfit. In other words, it's a complete package with no regrets. With an enormous variety of products, customizable meals, nutrition plans, and professional trainers who are eager in interacting with you and your goals might just be the ideal fitness plan for you. 
When it comes to positive comments, people love the community and the content. But some have reported about the technical issue where you have to buy the same subscription multiple times. From the internet reviews, it is seen that some subscribers are happy with the workouts as they are actually effective, where on the other hand, some complain about their poor customer service. 
A famous fitness subscription like Openfit should really work with their technical issues on their application. The most noticeable thing about Openfit is the amount of classes that they offer in this price range, along with the nutritious supplements and the 14 day free trial where people can clear their doubts about any fitness related inquiry. That is why people are always eager to subscribe to Openfit ignoring these few negative issues.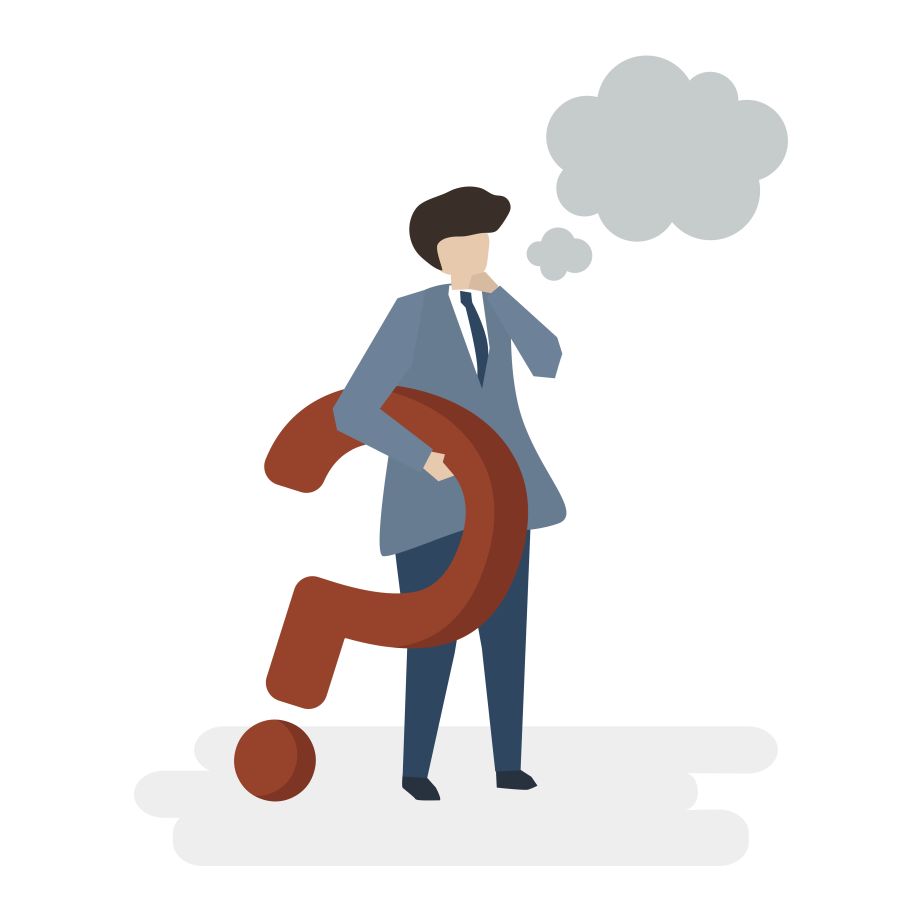 Frequently asked questions about Openfit:
Is Openfit recommendable, or are there any criticism of Openfit?
Are there any Openfit deals or coupon codes?
Who is behind the manufacturer of Openfit?
Does Openfit supplements have any risk or side effects?
Is the continuous use of Openfit supplements safe?
Can you buy Openfit supplements on eBay and Amazon?
Do I need to prescription to buy Openfit supplement?
How much does Openfit supplement cost, and where can I buy Openfit supplements at the lowest price?
What are the best alternatives to Openfit?
There are many fitness subscriptions other than Openfit like Fittr, TrainAway, Daily Workout Fitness Trainer and many more. The best alternative would be the Daily Workout Fitness Trainer because its subscription price is more affordable compared to Openfit.