You must have heard about the connection between an athlete and proteins. It is true that athletes (or anyone) who engages in strenuous exercises need a slightly higher quantity of protein in their bodies. This is because muscle tissues may weaken during the process of exercising.
The protein helps to strengthen and repair muscle tissue. Studies have shown that eating quality proteins like soy, eggs, dairy, and meat two hours after exercising enhances muscle growth and repair.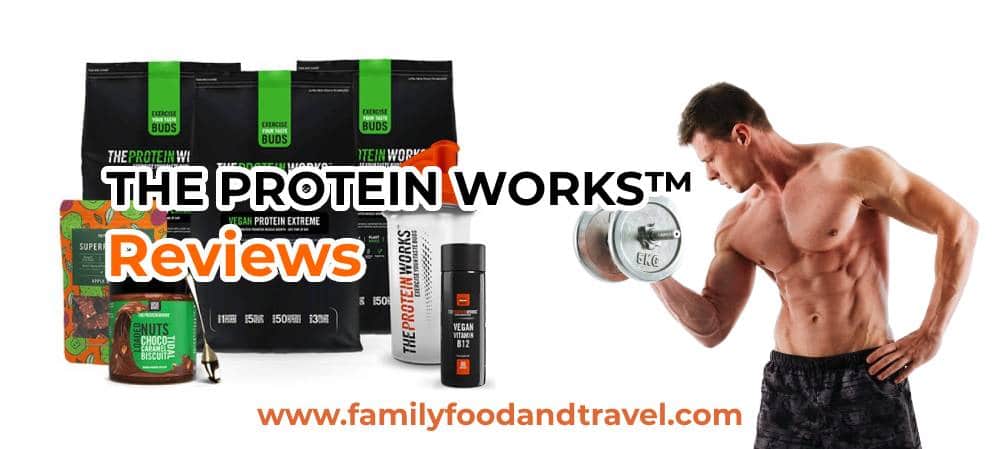 Try THE PROTEIN WORKS™ now!
Those in need of leaner physiques will also find this macronutrient extra useful. Although proteins are available in several foods, they also come in the form of supplements.
These supplements are helpful in building muscle mass while providing regeneration of muscle tissue that was "microtorn" in the process of training. Immune support, maintaining proper pH of blood, proper regulation of body hydration, are other benefits to enjoy.
Additionally, they are a source of energy when carbohydrate is not enough.
The supplements make it easier for anyone, especially busy people to keep their protein levels high.
THE PROTEIN WORKS™ is one company that focuses on producing foods rich in protein. They produce loads of protein-filled supplements.
In this review, we'll be looking into all that THE PROTEIN WORKS™ represents. Are they really helpful? Are there any side effects to consuming the products? We will look into all these and more.
What is THE PROTEIN WORKS™?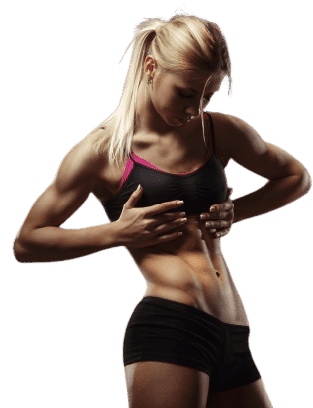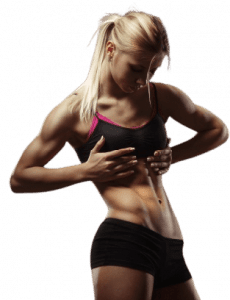 THE PROTEIN WORKS™ is a sports nutrition company with an extensive range of items.
From the very delicious tasting protein shakes, to the protein-packed snacks.
The company, which sells directly to consumers online, has greatly benefited from the e-commerce boom that followed the Covid-19 outbreak. The company also benefits from the increased desire by men and women to have a healthier life. People now prefer plant-based foods more than alternative options.
Founded in the year 2012, the UK-based company provides quality health and wellness nutritional products with a very wide range of products. The products include snacks, shakes, supplements, and foods.
It is not the most affordable sports nutrition brand available but thanks to its high-quality products and delicious tasting flavors, the company enjoys a large audience.
✓ Improves the growth and development of the muscle mass
✓ Supports your immune system
✓ Aids weight loss because they are low in calories
✓ Maintains proper blood PH
✓ Regulates body hydration

✓ There is no possible risk associated with the use of any of the products

ThermoPro: 10,63 $ for 45 Capsules
Meal replacement: 12,38 $ for 500g

Vegan Wondershake: 36,46 $ for 30 portions
Whey Protein Powder: 14,17 $ for 500g

Egg Protein: 18,08 $ for 500g
Try THE PROTEIN WORKS™ now!
What are the ingredients of THE PROTEIN WORKS™?
The effectiveness of a product is largely dependent on the kind of ingredients used. It is important to know the ingredients used in a product, just in case you have an allergy.
THE PROTEIN WORKS™ has about 1000 products under its belt. Let's look critically at some of the most popular products and the ingredients that make them up.
ThermoPro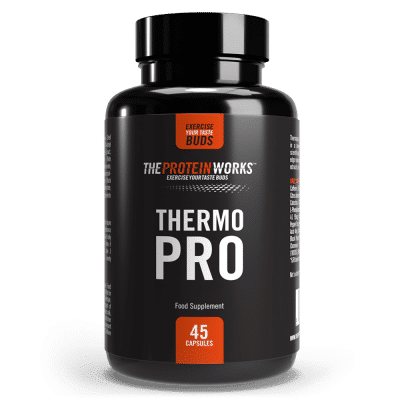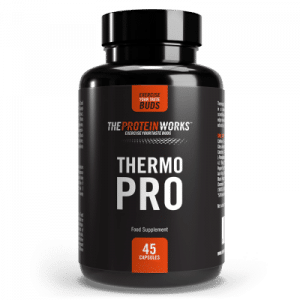 Thermopro consists of vitamins, amino acids, minerals, and plant extracts. It also has stimulants like Caffeine inside.
One major ingredient used is Vitamin B12 – an important vitamin that is required for our bodies. Vitamin B12 is helpful in reducing fatigue, tiredness, and helps in energy release.
Thermopro also has an important trace element which is Chromium. Quite a number of supplements have this among their ingredients because it is helpful with maintaining the blood sugar level as well as ensuring normal macronutrient metabolism.
The supplement also has Biotin, which is a strong contributor to the normal energy release as well as macronutrient metabolism.
Another ingredient that the Thermopro formula has is Caffeine which is one of the most popular stimulants around.
3 capsules of this supplement supply 450mg of Caffeine which is 150mg per capsule.
Green Tea Extract, Guarana, Green Coffee Bean Extract are some other ingredients in this formula that have caffeine.
In total, Thermopro has 156mg of Caffeine obtained directly and indirectly.
The Thermopro formula also has the popular Cayenne Powder as one of its ingredients as well as L-Carnitine and White Kidney Bean Extract.
Try THE PROTEIN WORKS™ now!
Meal replacement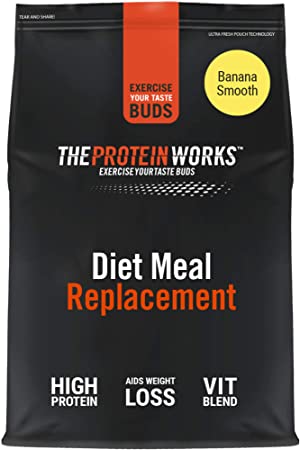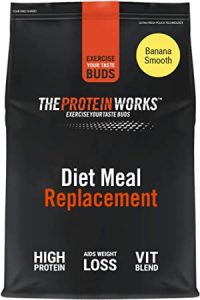 The Meal Replacement is another product formulated by THE PROTEIN WORKS™. It is one of the most famous diets in the United Kingdom and it has very low calories. It is also packed with loads of ingredients. The product consists of the most popular safe ingredients like CLA ( Conjugated Linoleic Acid). CLA is a fatty acid that occurs naturally. The product also contains MCT (Medium Chain Tri-Glycerides) lipid molecules. Both ingredients are helpful in suppressing your appetite. It also has the most quality protein blend that creates one of the most potent products available on the market.
Each serving has up to 250 calories and is only made of pure ingredients that help you feel full and satisfied. The product improves your muscle mass, even when you are low on calories. Asides from that, it can be very much helpful in fighting fatigue and supporting the immune system of the body. You will also get rapid energy while you lose weight through the day. It is a must-try if you are seeking a meal replacement option.
Try THE PROTEIN WORKS™ now!
Vegan Wondershake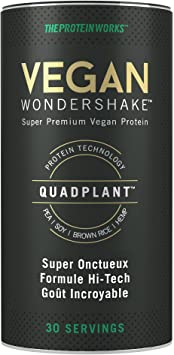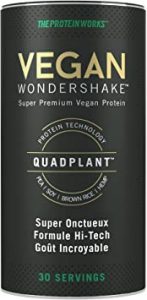 Vegan Wondershake is another power ingredient 'The Protein Works' has. It is the world's number one vegan protein that tastes great just like a dairy shake. Sweetened perfectly, very smooth, and nutritionally creamy.
It has just 89 calories. The Vegan Wondershake has 21g of plant-based protein in each gram. It also has less than 1 gram of sugar, and below 1 gram of fat.
It doesn't matter if you are a vegetarian, if you are trying to diversify your protein intake, instead of the usual diary, you can buy this delicious 100% plant-based protein powder which is supportive of any lifestyle.
Try THE PROTEIN WORKS™ now!
Whey Protein Powder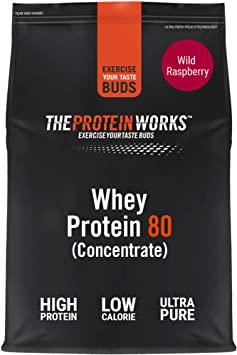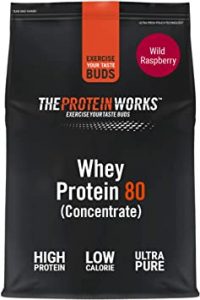 The Whey protein powder is another supplement widely accepted in the sports nutrition industry. It is so popular because of its ability to give strength, energy, and focus to athletes.
Whey Protein powder is packed with exactly 9 essential amino acids. This means we can consider it as a full protein making it indispensable for its role in sports nutrition. Based on several studies carried out through the years, Proteins are helpful and are known to be immense contributors to the growth, development, and maintenance of your muscle mass. Athletes undergo rigorous exercises and they need convenient, nutrient-packed foods to nourish their bodies.
Whey powder by THE PROTEIN WORKS™ is now being considered as a great part of a healthy diet and almost every athlete in the UK has the powder as a companion. It is even becoming more global.
The reason why this product is being loved is because of a research carried out by the European Food and Safety Authority. In one of such studies, it was discovered that the protein present in such powders have much more benefits than growing your muscle mass. As a matter of fact, proteins in this Whey Protein powder helps to maintain the normal development of bones. Because of this, it is no longer used by athletes alone but also by individuals who are trying to live on healthy diets. Whey Protein powders from THE PROTEIN WORKS™ is probably the best one available in the sports nutrition industry today.
Try THE PROTEIN WORKS™ now!
Egg Protein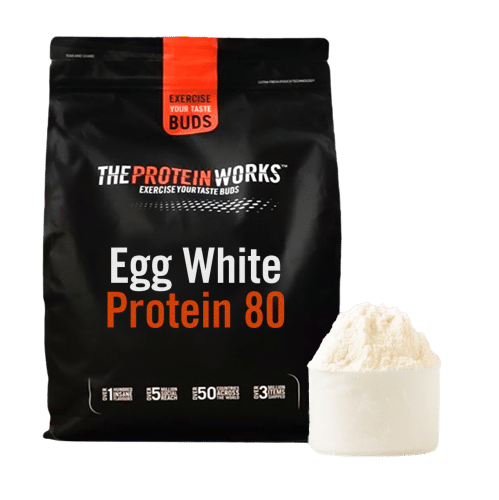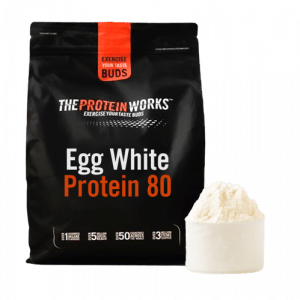 Egg Protein is undoubtedly an old form of protein in sports nutrition. This product has some of the most essential Biological Values for any protein. This simply means that your body can ingest and use the protein quickly and quite efficiently more than several other sources of protein.
You'll also love the fact that THE PROTEIN WORKS™ Egg Protein does not in any way mean you are consuming raw eggs or something unpleasant. Rather, this high-quality egg protein product has a smooth feel and has a neutral taste. In all, you will enjoy all the benefits of egg protein without puking or being irritated.
The Egg Protein is also very popular because it is not just low in fat, it almost has no sugar or carbohydrate in it. As such, it is a great addition to your diet especially when it comes to nutrition.
It is advisable that folks who have some issues with nutritional tolerances use the Egg Protein 80 to boost their protein level. The product can be added to whey protein or to a milk protein-based in order to have a great tasting, hybrid, super shake.
Try THE PROTEIN WORKS™ now!
How do you use and dose THE PROTEIN WORKS™? Our dosage recommendation
THE PROTEIN WORKS™' has a couple of products under their belt. Each product has a different instruction. We suggest reading the instructions thoroughly before you use them.
Our THE PROTEIN WORKS™ review and rating: THE PROTEIN WORKS™ Pros and Cons
Just like every other product, THE PROTEIN WORKS™ dietary supplement has its pros and cons. Here are some of its pros.

THE PROTEIN WORKS REVIEWS
THE PROTEIN WORKS™ positive review
Before using a product, you may want to know who has used the product and what their experience was like. He is a review from a verified user:
Vegan cookies and cream protein powder.

Really good flavour, slightly harder to break up but a few extra shakes and it's fine. Will be purchasing again when needed.

The only problem is you choose to use Hermes who is possibly the worst delivery company in the UK. –
Here is another:
First of all I never give 5 out of 5. That said I am very satisfied with the products I use eg meal replacement and high protein powders. My 2 gripes(?) are 1. I would like to have a measuring spoon that enables me to measure powder more accurately. 2. I would like a high protein flapjack

Thank you
THE PROTEIN WORKS™ negative review
Here is a negative review:
I have not received my goods even when I have requested next day delivery.
Try THE PROTEIN WORKS™ now!
Was THE PROTEIN WORKS™ in Shark Tank?
Shark tank is a TV show that puts incredible items on display. Unfortunately, products from ' THE PROTEIN WORKS™' are not yet on the shark tank. However, we hope it will be featured very soon.
Is THE PROTEIN WORKS™ legit or are there any warnings about THE PROTEIN WORKS™ on the Internet?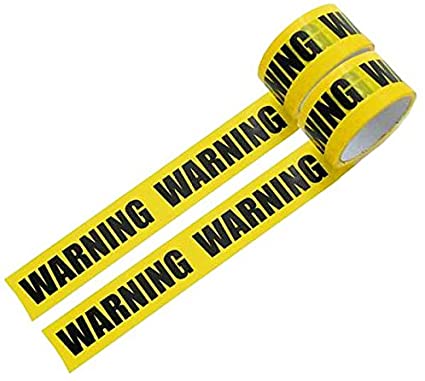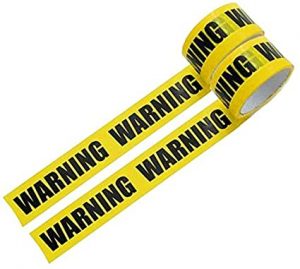 THE PROTEIN WORKS Reviews plus it consists of only potent and healthy ingredients.
The products are produced in appropriate facilities.
At this time, there are no warnings on the internet against the products. Instead, there are only positive feedbacks about it.
Where to buy THE PROTEIN WORKS™?

You can get THE PROTEIN WORKS™ on the official website or on Amazon. We strongly recommend that you get the products on the official website. Simply visit the website, go through the products on the site and select the one you want. Enter your credit card details and pay for the item. Then wait for your product to be shipped to your doorstep.
Try THE PROTEIN WORKS™ now!
Can you buy THE PROTEIN WORKS™ in the pharmacy?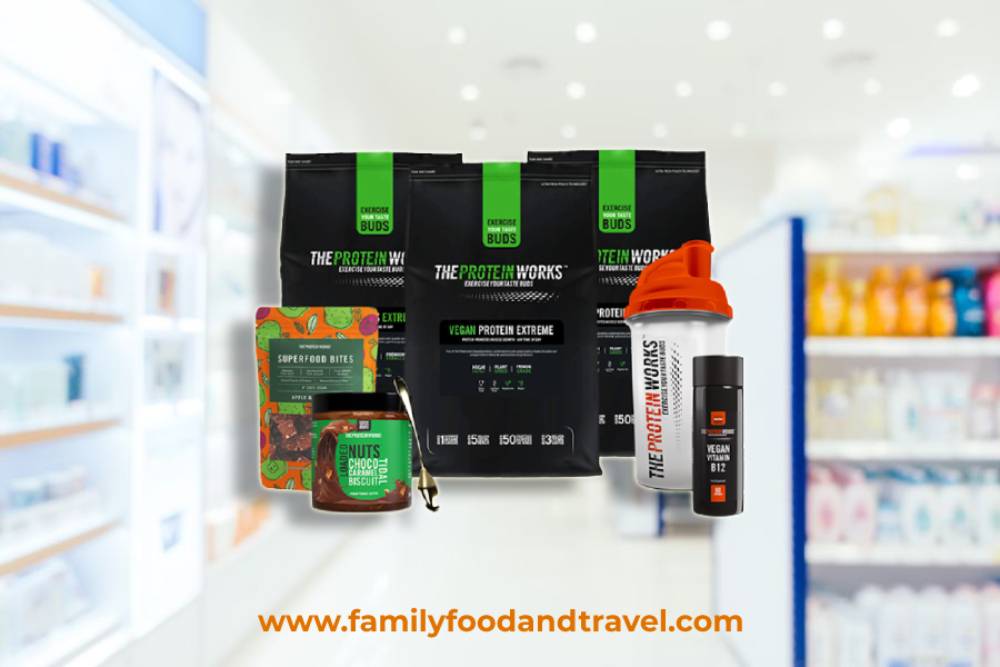 Unfortunately No. You cannot get THE PROTEIN WORKS™ in a pharmacy. You can get it on the official website which is the safest and most affordable option.
What do I have to consider if I want to discontinue THE PROTEIN WORKS™?
THE PROTEIN WORKS™ is a dietary supplement and not a drug. If you do not experience any allergy, if you are not pregnant or lactating, you can consume as you deem fit. Again, read the instructions on the label of the product and act accordingly.
THE PROTEIN WORKS™ Review Conclusion – Our experiences and recommendation:
So, this brings us to the end of our review on THE PROTEIN WORKS™.
We have discussed every vital thing you need to know about the company and the products. We have looked into the pros, cons, benefits, etc.
Don't forget to read instructions well before taking any of the products. Some of the products are high in caffeine. Some others are not suitable for pregnant or nursing mothers. Please read the instructions on the label and do as instructed.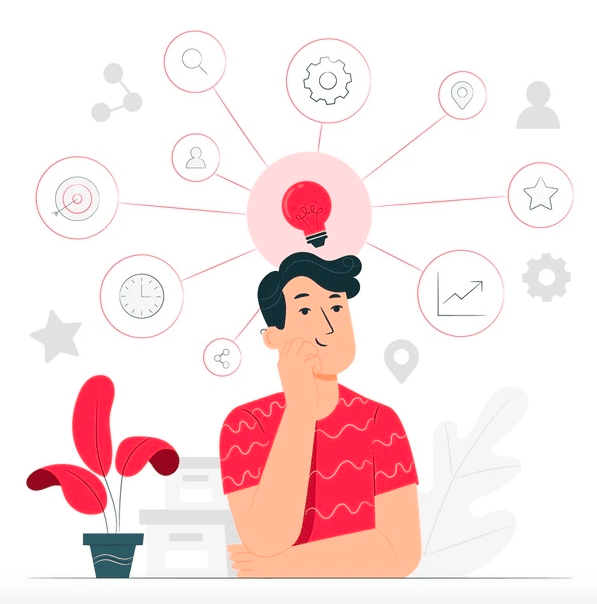 Try THE PROTEIN WORKS™ now!
Frequently asked questions about THE PROTEIN WORKS™:
Before purchasing a product, several questions roam your mind. Here are some questions frequently asked by potential users. Hopefully, you'll find answers to your own questions.
Is THE PROTEIN WORKS™ recommendable or are there any criticisms of THE PROTEIN WORKS™?
Are there any THE PROTEIN WORKS™ deals or coupon codes?
Who is behind the manufacturer of THE PROTEIN WORKS™?
Does THE PROTEIN WORKS™ have any risks or side effects?
Is the continuous use of products from THE PROTEIN WORKS™ safe?
Can you buy THE PROTEIN WORKS™ products on Amazon?
Do I need a prescription to buy THE PROTEIN WORKS™?
How much does THE PROTEIN WORKS™ cost and where can I buy THE PROTEIN WORKS™ at the cheapest price?
What are the best alternatives to THE PROTEIN WORKS™
THE PROTEIN WORKS™ has some alternatives. They serve almost the same products. See two of them:
Astro Nutrition
Astro Nutrition is another sports nutrition company that operates astronutrition.com, an online store. The store is full of products and services in the sports nutrition industry.
Although it is smaller than THE PROTEIN WORKS™, it has lots of amazing reviews among users.
Astro Nutrition gives discount codes and coupons to customers quite frequently. Protein drinks, protein powders, whey protein, testosterone supplements, and many more are just some of the products the company sells.
Sproutliving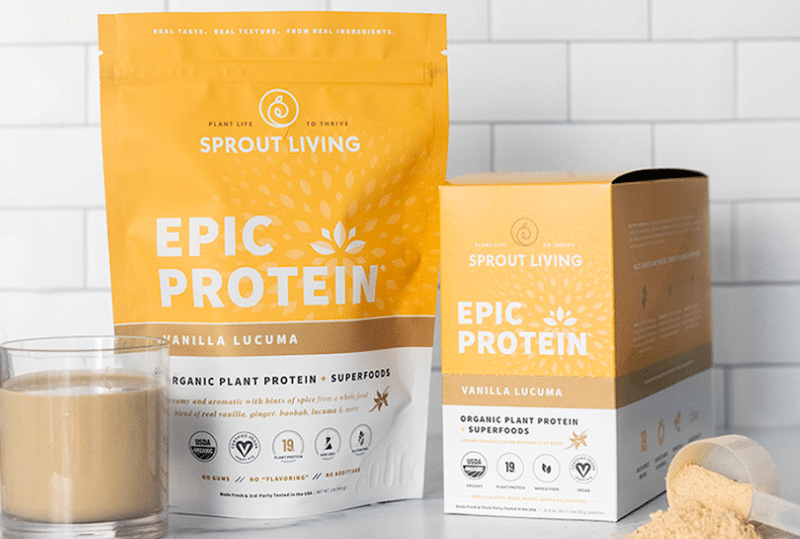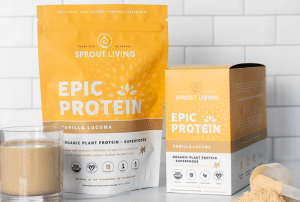 Sprout Living is another small to mid-sized company that manufactures and sells pure and clean protein foods.
The company operates an e-commerce site called sproutliving.com.
Sproutliving also offers discounts and promos. There has been amazing feedback from users of the product.
Try THE PROTEIN WORKS™ now!