Water is essential for every process in our body, from maintaining body temperature to complex metabolic processes. However, you and your loved ones may not always have immediate access to drinking water, causing you to experience mild to moderate dehydration.
Dehydration causes electrolyte imbalances, impedes various body functions, and impairs some cognitive functions, including short-term memory, alertness, and concentration.
Fortunately, dehydration is reversible and, most importantly, preventable. Liquid IV is a top-grade dehydration prevention solution helping keep the populations most susceptible to dehydration, like children and senior citizens, dehydrated.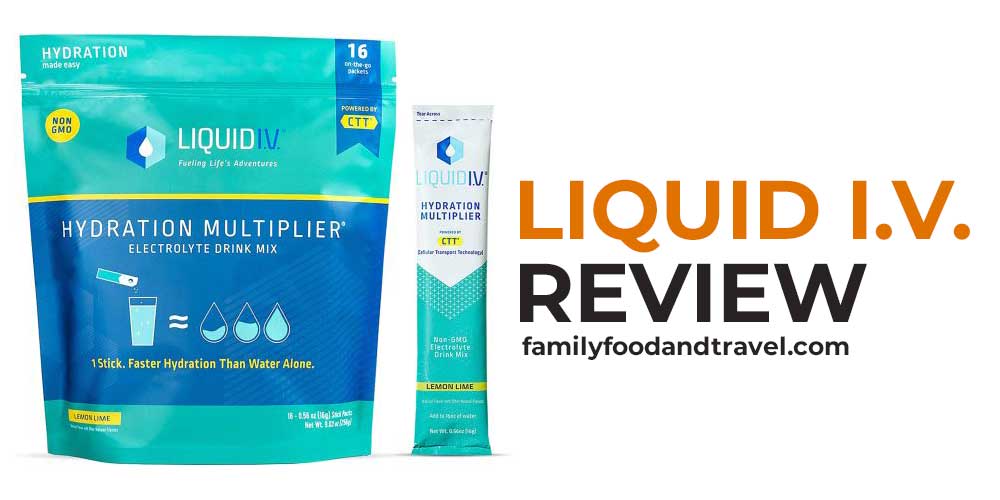 The hydration multiplier is also handy for people on the go and those living in hot weather, demanding frequent hydration. It also helps you keep your electrolytes up after rigorous physical exercise and indulging in diuretics like alcohol. Therefore, keep reading to find out more about the handiest hydration solution you never knew you needed.
What is Liquid IV?
Liquid IV is an electrolyte drink mix formulated to keep consumers hydrated by increasing water's absorption rate into the body. The formula borrows from oral rehydration therapy (ORT), a treatment routine that prevents excessive water loss in diarrhea patients.
However, Liquid IV builds on the decades-old therapy with its proprietary cellular transport technology (CTT) formulated to improve hydration two to threefold. CTT is a delivery system that utilizes glucose, sodium, and potassium to increase osmotic concentration in the blood, increasing water absorption rate and quantity.
Liquid IV Drink
Product

 Liquid IV

Effects
✓ Hydration
✓ Energy
✓ Sleep

Risks

 no risks

Content

 8/16/48 Sticks

Dosage

 1 Stick

Enough for

 Depends of Package

Price
 $18,39

Shipping
 ✓ Free
Reviews
 ⭐⭐⭐⭐⭐ 5/5
Buy Liquid IV Now!
Besides facilitating rapid and efficient water transportation and absorption, CTT's components double as electrolytes, upping electrolyte levels. Electrolytes are minerals that facilitate electrical conductivity and utilize electrical energy to enable various body functions, including muscle contraction and maintaining homeostasis and blood pH.
Liquid IV's rapid and efficient CTT technology arguably sets it apart from other hydration solutions. However, besides improving hydration and replenishing electrolytes, the electrolyte-enhanced mix also features additional ingredients that enhance energy production, sleep, and immunity.
You can find out more about Liquid IV's ingredients and their efficacy in the next segment.
What Are the Ingredients of Liquid IV?
The CTT mix is the primary ingredient in liquid IV electrolyte drink mix. However, the product is available in four variants, each featuring additional unique ingredients formulated to offer added benefits. Below is an overview of all four Liquid IV variants and their constituent ingredients, including ingredient quantities.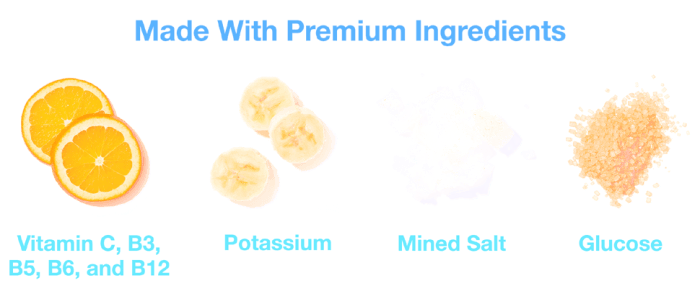 The Hydration Multiplier: Liquid IV's hydration multiplier mix features the proprietary CTT mix as its primary ingredient. CTT contains 500mg sodium, 11g glucose from GMO-free sugar cane, and potassium citrate.
Besides the CTT mix, the hydration multiplier also included five essential vitamins, including four of the nine water-soluble B vitamins and vitamin C. The four water-soluble vitamins included in this hydration drink mix are B3 (Niacinamide), B5 (D-calcium Pantothenate), B6 (Pyridoxine hydrochloride), and B12 (Cyanocobalamin).
The B vitamins serve an essential role besides supplementing nutritional intake. You can read more on their role in Liquid IV's hydration multiplier mix in the next segment on how Liquid IV works.
---
The Energy Multiplier: Besides the CTT mix, Liquid IV's energy multiplier mix also features herbal remedies to facilitate its functionality. These are matcha, guayusa, and ginger, cumulatively containing approximately 100mg of caffeine. However, the manufacturer does not disclose precise quantities of each of the above herbal remedies in this hydration drink mix.
---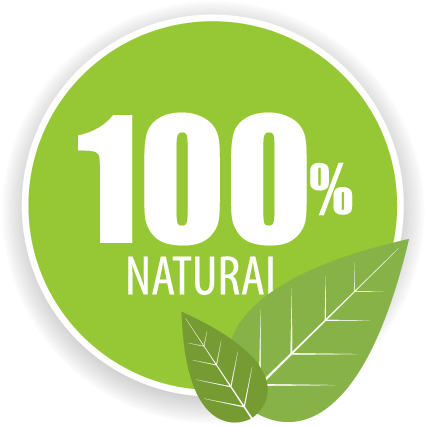 The Sleep Multiplier: Liquid IV's sleep multiplier variant features the CCT mix alongside natural sleep aids. These sleeping aids are L-theanine (50mg), melatonin (3mg), and Valerian root (400mg).
L-theanine is an amino acid extracted from tea leaves and ideal for improving sleep, while Valerian root is an herb with robust anxiolytic (relaxation) effects.
L-theanine occurs naturally in tea leaves, while Valerian is an herb, so the two ingredients are ideal for vegan consumption. However, melatonin as a supplement either comes from animal sources or synthetics production in certified labs. Unfortunately, Liquid IV's manufacturer does not specify their melatonin source, so vegans may want to clarify that before consuming this particular hydration drink mix.
Immune Support: Liquid IV's immune support hydration mix features 504mg of vitamin C, 10.4mgf of zinc, and a proprietary ingredient called wellmune alongside the CTT mix.
According to Liquid IV's manufacturer, all the ingredients used in the product variants above are non-GMO, gluten-free, soy-free, and dairy-free.
How Does Liquid IV Work? How Good is the Effect of Liquid IV?
As explained above, Liquid IV typically works by manipulating osmolarity so that water moves toward the bloodstream faster. The CTT mix also increases water's bioavailability, ensuring that the body absorbs more water than it ordinarily would when you take the same volume of water.
By cutting down the time it takes water to reach target cells, CTT makes you experience instant hydration once you take Liquid IV. However, Liquid IV multipliers feature more ingredients than CTT to help you reap more hydration benefits. You can find out how the secondary Liquid IV multiplier ingredients in each product work to improve your overall wellbeing.
The Hydration Multiplier
The hydration multiplier is Liquid IV's manufacturer's premium product formulated to facilitate water intake efficiency. However, it also features four of the nine water-soluble B vitamins and vitamin C.
While hydration is important, taking too much water causes electrolyte imbalance, which leads to water retention issues. Such issues include water weight (swelling in the abdomen, arms, and legs due to water retention, breathing difficulties, and stress of the cardiovascular system. Therefore, the B vitamins flush out excess water to avoid water retention.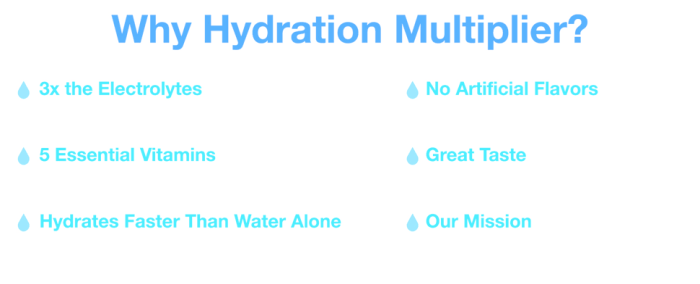 The Energy Multiplier
Liquid IV's tagline is "Fueling life's Adventures," and true to the slogan, they feature an energy-boosting hydration mix in their product catalog. Besides the CTT mix, Liquid IV's energy multiplier mix also features herbal remedies with a stimulant effect.
These energy-boosting herbal remedies, matcha, guayusa, and ginger, cumulatively contain approximately 100mg of caffeine for physical and mental stimulation. Therefore, the Liquid IV energy multiplier is the ideal hydration and electrolyte mix for when you need a pick-me-up.
The Sleep Multiplier
Liquid IV's sleep multiplier variant features the CCT mix alongside natural sleep aids. The motivation behind the creation of this Liquid IV formula is the cause-and-effect relationship between hydration and sleep.
Research studies show that sleep helps regulate fluid levels in the body; consequently, inadequate sleep causes dehydration. Second, dehydration also affects sleep patterns, leading to multiple sleep disorders and other health issues.
Therefore, Liquid IV's sleep multipliers feature L-theanine, melatonin, and valerian root alongside the CTT mix. As earlier stated, L-theanine facilitates restful sleep while Valerian root is an herb with robust anxiolytic (relaxation) effects.
Melatonin is a naturally-occurring hormone that mediates in the circadian rhythm (sleep-wake cycle). However, it is also available in supplement form, extracted from animals or made synthetically, to help treat sleep issues. The three ingredients work in tandem to facilitate restful sleep, allowing the body to heal and maintain optimum water levels.
Immune Support
Optimum hydration and a robust immune system go hand-in-hand, hence the formulation of Liquid IV's immune support variant. The immune support hydration mix features 504mg of vitamin C, 10.4mgf of zinc, and a proprietary ingredient called wellmune.
Immune cell synthesis occurs in the lymphatic system, and dehydration slows lymph flow, impeding healthy immune cells formation. Second, the lymphatic system is 96% water used to flush out toxins. By restricting the lymphatic flow, dehydration slows the rate at which the body flushes toxins.
Therefore, the CTT mix in Liquid IV's immune support mix helps rid the body of potentially harmful toxins. Besides that, the Vitamin C and zinc in the mix are essential compounds in normal immune cell synthesis and function. Therefore, the blend helps maintain the immune system's optimal capacity to fight infections and keep the body healthy.
Each Liquid IV hydration drink multiplier works slightly differently to deliver a secondary hydration benefit. However, each of them works for any individual whose primary purpose is staying hydrated.
Liquid IV Clinical Studies And Evaluation Results 2021: Is Liquid IV Safe to Use?
Liquid IV manufacture's medical director, Dr. Brad Thomas M.D., vouches for the above product's efficacy in improving hydration. He presents various World Health Organization (WHO) studies on oral rehydration solutions (ORS), allowing consumers to verify that Liquid IV follows WHO's guidelines for ORS production. However, there are no publicly accessible independent lab certificates of analysis to validate either the production process or the product's efficacy.
Regardless, Liquid IV multipliers are safe for consumption for people of all ages daily. The ingredients used are high-quality, are in quantities within the recommended dietary allowance (RDA) range, and are unlikely to trigger allergies.
However, individuals on low-sodium and sugar-free diets may have reservations about the CTT mix's glucose and sodium content. While their quantities do not breach RDA, they are on the higher side. As a precaution, you also need to consider your mineral intake from food sources to avoid exceeding the RDA for the above minerals.
How Do You Use Liquid IV? Our Dosage recommendation:
Liquid IV dosage is straightforward. Simply pour one pack of the multiplier mix into 16 ounces of water, dissolve it, and drink. However, you do not need to consume the entire 16-ounces of water at a go, so you can conveniently carry it in a water bottle.
The manufacturer recommends that healthy adults take only use one Liquid IV pack a day.
Our Liquid IV Review and Rating: Liquid IV Pros And Cons
Liquid IV seems to be a fan-favorite with its hydration drink mixers scoring close to five stars from thousands of reviews across various online platforms. However, it is not without criticism. Below are sample reviews expressing public sentiment on Liquid IV's satisfaction rating.
Liquid IV Positive Review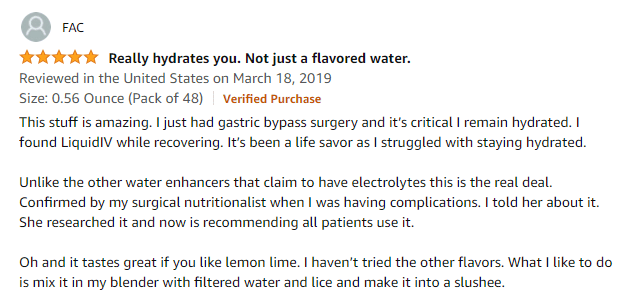 Liquid IV Before and After: Does Liquid IV Really Work, or Is It A scam?
Liquid IV costs a pretty some compared to other hydration and electrolyte solutions. It, therefore, follows that consumers would like to know whether the somewhat high price includes a reasonable value proposition.
Nobody wants to overpay for flavored water instead of a viable solution. So, below is an overview of liquid IV's effects on the body in eight weeks featuring evaluations every two weeks.
Liquid IV results after two weeks:
You can take Liquid IV daily or begin gradually by taking it several times weekly. Regardless, you should be feeling more energetic after using it for two weeks.
Liquid IV results after four weeks:
You will continue to feel hydrated and energetic with each passing day. Some users also recover faster from alcohol-induced hangovers.
Liquid IV results after six weeks:
You should experience an overall feeling of wellbeing and have optimum energy and motivation to perform various tasks. If you experienced frequent urination while beginning to take Liquid IV, it should cease by now.
Liquid IV results after eight weeks:
Most consumers feel at their best and can go about their duties even in scorching weather.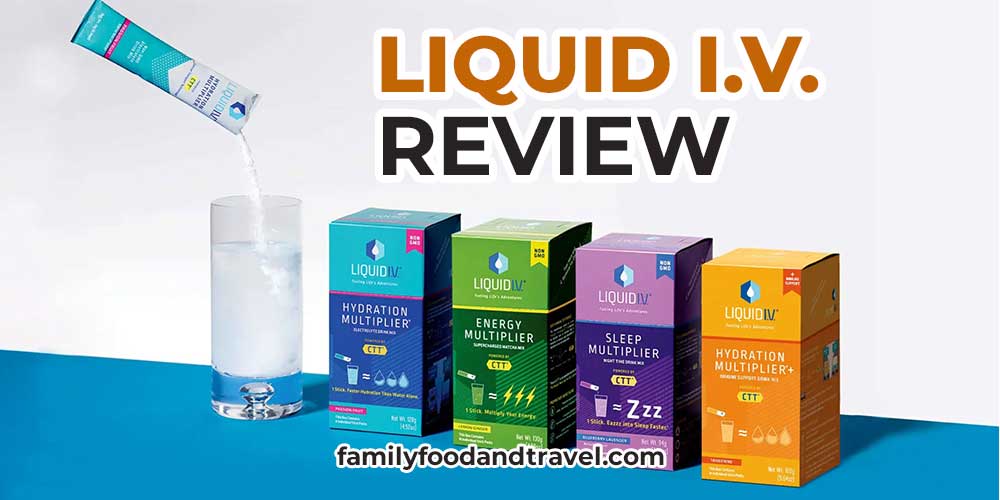 Buy Liquid IV Now!
However, as with any dietary supplement, some individuals respond better than others, so do not pressurize yourself. Listen to your body to establish the Liquid IV frequency that works for you. Also, do not shy away from discontinuing use if the supplement fails to work for you.
Liquid IV Reviews On The Internet And Its Forums
Was Liquid IV in Shark Tank?
Liquid IV's founder, Brandin Cohen, was among the thousands of savvy entrepreneurs who managed to pitch his product on Shark Tank. Shark Tank is an investment TV show where entrepreneurs pitch novel business ideas to prospective investors, hoping to gain funding.
The hydration drink mix piqued investors' interest in the show and even made it to the final cuts on the TV show. Besides Shark Tank, Liquid IV has also featured in influential publications, including Forbes Magazine and OK Magazine.
Is Liquid IV Legit, or are there warnings about Liquid IV on the internet?
Liquid IV utilizes glucose in its CTT mix to improve the body's water absorption capacity. However, while glucose is a standard ingredient in ORS therapy, the 11g seems excessive. Consequently, most consumers feel that they overpaid for the typical effects they would get from a standard energy drink.
Second, Liquid IV's glucose source is also a contentious issue. Although the manufacturer claims to use non-GMO sugar cane, most consumers feel healthier glucose sources are available.
Third, the manufacturer neglects to advise consumers that while liquid IV helps improve and maintain hydration, it does not substitute drinking water. You still need to drink enough water to avoid high electrolyte concentrations, which produces undesirable side effects. So, while Liquid IV is safe for consumption, take it with a grain of salt and don't neglect to listen to your body.
Where To Buy Liquid IV? Liquid IV For Sale Offer And Price Comparison
Can You Buy Liquid IV in a Pharmacy?
As a consumer, you have beyond reasonable access to Liquid IV multipliers as the product varieties are available in online and offline pharmacies. Walgreens is among the big pharmacy chains that stock the hydration drink mix.
However, besides pharmacies, you can also purchase it from major e-commerce platforms, including Amazon. Mega retail stores like Walmart and Costco also sell Liquid IV multiplier mixes; you can pay for Liquid IV products using electronic benefits transfer (EBT) cards at Walmart. EBTs are government-issued cards as part of a project to help underprivileged individuals pay for groceries and other essentials at participating outlets.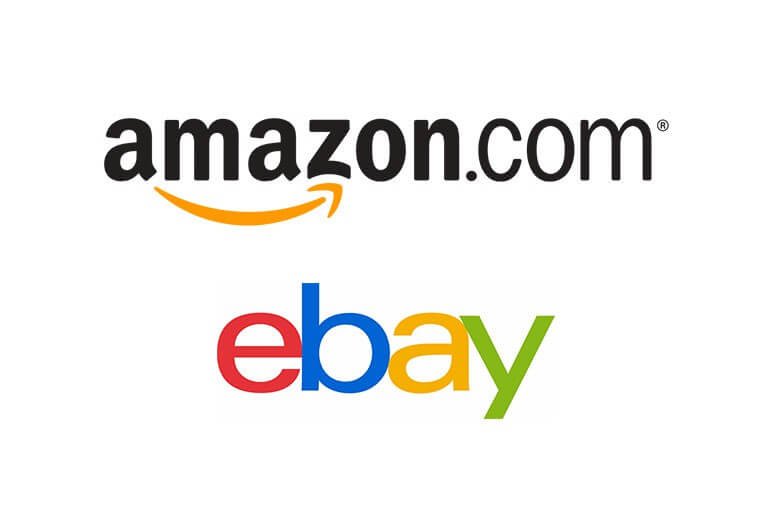 However, Liquid IV product prices vary from seller to seller. Mega vendors including Amazon, Walmart, and Costco carry it. However, we advise that you purchase from the official Liquid IV website. Here you can choose from an extensive selection of multipliers and flavors.
Second, they also have a promotional program dubbed "subscribe and save," whereby you qualify for a 15%-20% discount per stick by subscribing to their website. Third, as stated among Liquid IV's advantages, you can purchase a mixed bundle, which includes different multiplier variants and different flavors to your liking. You are also assured that you have the right product.
However, note that the different Liquid IV multiplies have distinct price tags. The hydration multiplier mix is the most affordable product, while the sleep multiplier mix is the priciest.
Buy Liquid IV Now!
What Do I Have To Consider If I Want To Discontinue Liquid IV?
While Liquid IV is an efficient product, it features simple ingredients available in dietary sources. Therefore, there is no risk of dependency and withdrawal symptoms requiring drastic measures like post cycle therapy (CPT).
Therefore, you can stop taking it at your convenience, either gradually or instantly; it does not make a difference. The only likelihood is that you start experiencing dehydration symptoms like lethargy in hot weather and other adverse environments.
Liquid IV Review Conclusion- Our Experiences and Recommendation
Liquid IV is an excellent option for any individual who struggles to drink water for whatever reason. Each Liquid IV multiplier contains scientifically-backed ingredients in and reasonable quantities for healthy consumption. Dosage is straightforward, and besides the cap on the number of hydration mix packs you can take daily, everything else is up to you.
Therefore, we 100% recommend Liquid IV multipliers for people of all ages wanting to improve their hydration. However, remember that the hydration mix does not substitute regular hydration, you still need to take water whenever you can.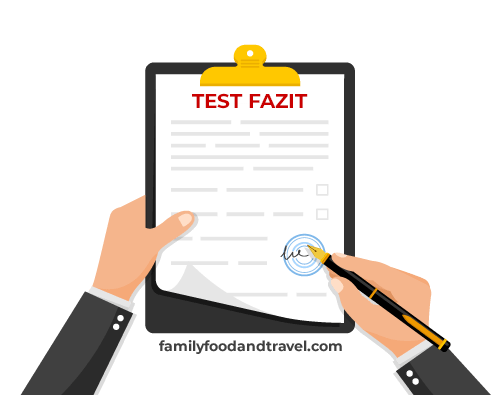 Buy Liquid IV Now!
Frequently Asked Questions About Liquid IV
Rummaging through text online can be tasking, so we have compiled quick and straightforward answers to all your Liquid IV questions below. Let's get into them.
Is Liquid IV recommendable or are there criticisms of Liquid IV?
Are there Liquid IV deals and coupons?
Who is behind the manufacturer of Liquid IV?
Does Liquid IV have any risks or side effects?
Is continuous use of Liquid IV safe?
Can you buy Liquid IV on eBay and Amazon?
Do I need a prescription to buy Liquid IV?
How much does Liquid IV cost, and where can I buy Liquid IV at the cheapest price?
What are the best alternatives to Liquid IV?
Liquid IV is one of many hydration and electrolyte replenishment products available on the market. Below are two alternative products that compare to Liquid IV in terms of quality and efficacy.
Nuun VS Liquid IV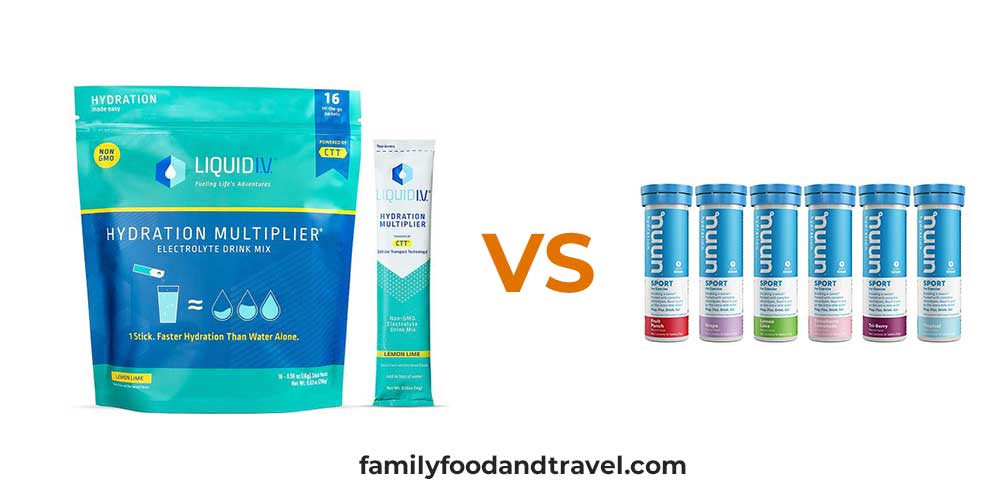 Nuun also has several product offerings. They include;
Nuun Sport
Nuun Immunity
Nuun Vitamins
Nuun Prime
Nuun Endurance
Nuun Energy
Nuun Rest
Nuun Immunity3
Nuun Recovery
Nuun Rapid Hydration
When it comes to price, Nuun costs about $2 per stick. Nuun products also come in tablet form and need to be dissolved in water before drinking.
Our verdict
While Nuun has several product offerings, we feel like they are too many. If one person for instance needs energy, endurance, and sports, they will need to buy all three separately. So we feel Liquid IV's simplicity is better.
As far as price goes of course Liquid IV takes the lead because it's cheaper. We also prefer Liquid IV's form because anyone can use it on the go. The tablets may take a while to dissolve.
Buy Liquid IV Now!
Drip Drop VS Liquid IV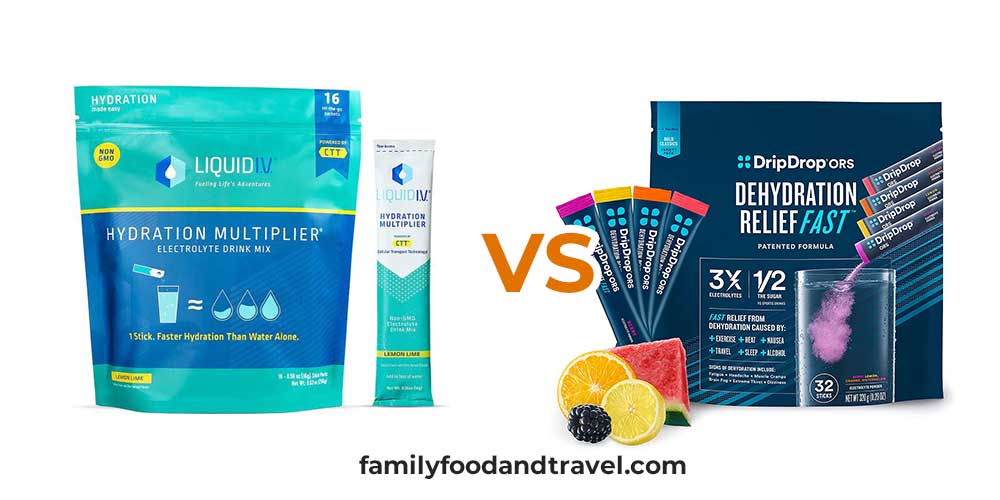 Drip Drop offers a dehydration solution and comes in a few different flavors. It has flavors that you can mix in hot and cold water as well. However, it has way more sugar and sodium than Liquid IV.
The Drip Drop price is also $2 per stick.
Our Verdict
In terms of versatility, Drip Drop takes the day. However, the sugar levels and the high price make us choose Liquid IV overall.
Buy Liquid IV Now!
References:
https://pubmed.ncbi.nlm.nih.gov/22214254/
https://pubmed.ncbi.nlm.nih.gov/16444660/
https://www.aafp.org/afp/2003/0415/p1755.html
https://www.ncbi.nlm.nih.gov/pmc/articles/PMC4973490/
https://ods.od.nih.gov/factsheets/VitaminC-HealthProfessional/
https://www.cdc.gov/heartdisease/sodium.htm
https://casereports.bmj.com/content/2013/bcr-2012-007454
https://www.ncbi.nlm.nih.gov/pmc/articles/PMC6479769/