Appetizers start a meal off with a bang! Our favourite easy Appetizers for a party are just what you need to start any meal off on the right track. These are all family tested and approved, plus they are easy to make. That means that they are just what you need for that last minute family guest!
Plus, lots of these recipes can be made ahead of time-saving time on the day you are entertaining. Freeze them and you have great appetizers on hand for any unexpected guest. We guarantee you will love the variety we have chosen and the remarkable flavours of blue cheese, fresh salsa, crab cakes, and more. Say goodbye to your classic artichoke dip and try one of our easy appetizers for a party. All of our friends will be asking you for advice on what are some great party foods?
What Are Easy Appetizers For A Party?
We've got them! Fast, delicious and perfect and choices that will appeal to your carnivores and vegetarians too.
15 Minute Mexican Chicken Appetizers: These are one of my favourites when we have shredded chicken on hand. If no chicken on hand, you can easily use an Instant Pot to make this in minutes!
Traditional Salsa Verde Recipe: We love salsa, and a traditional Verde is amazing. It's a great use for tomatillos and is super easy to make. You'll love the different take on salsa!
Rhubarb Bruschetta: Rhubarb is such a wonderful food to pair with goat cheese, and this simple bruschetta is going to be the hit of your next event! Delicious, easy, and a unique food pairing everyone will love!
Deviled Eggs: While these are actually Devilish Eggs you will love this unique take on classic deviled eggs.
Airfried Coconut Shrimp with Pina Colada Dip: Using an Air Fryer to make crunchy healthier versions of your favourites is a great idea. This recipe is a favourite, and super easy to make!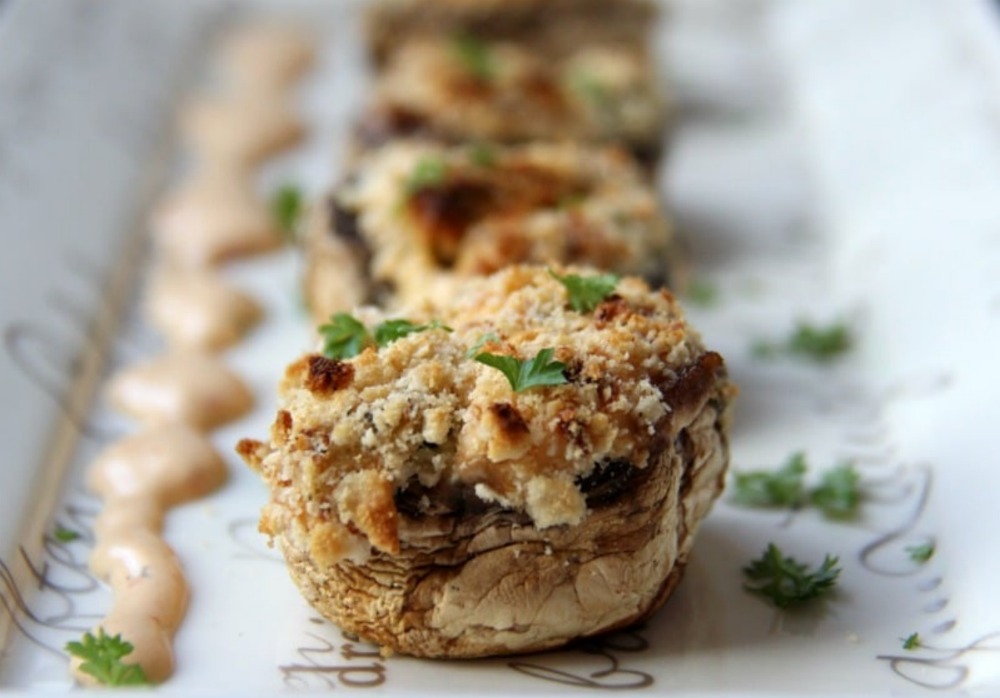 Gluten Free Mini Crab Cakes: No party is complete without crab cakes, and our gluten-free version makes them a favourite for anyone on your guest list!
Spicy Ranch Broccoli Stuffed Mushrooms: Another delicious gluten-free option, these stuffed mushrooms are going to be a huge hit on your appetizer buffet!
Fig and Blue Cheese Apple Pizza: Pizza isn't just about pepperoni and cheese. This upscale pizza appetizer is delicious and super easy to make, plus it combines some culinary flavours everyone will be surprised blend well!
Prosciutto Cups with Apples and Horseradish Cheese: Prosciutto cups are absolutely a favourite. Adding the apples with horseradish cheese is a great way to add flavour to your menu!
World's Best Guacamole: Everyone loves guacamole, and this recipe is truly the BEST you can find! It's such a great option. You can even share with homemade tortilla chips, crackers, chips, or spread on a piece of toasted bread for a sandwich.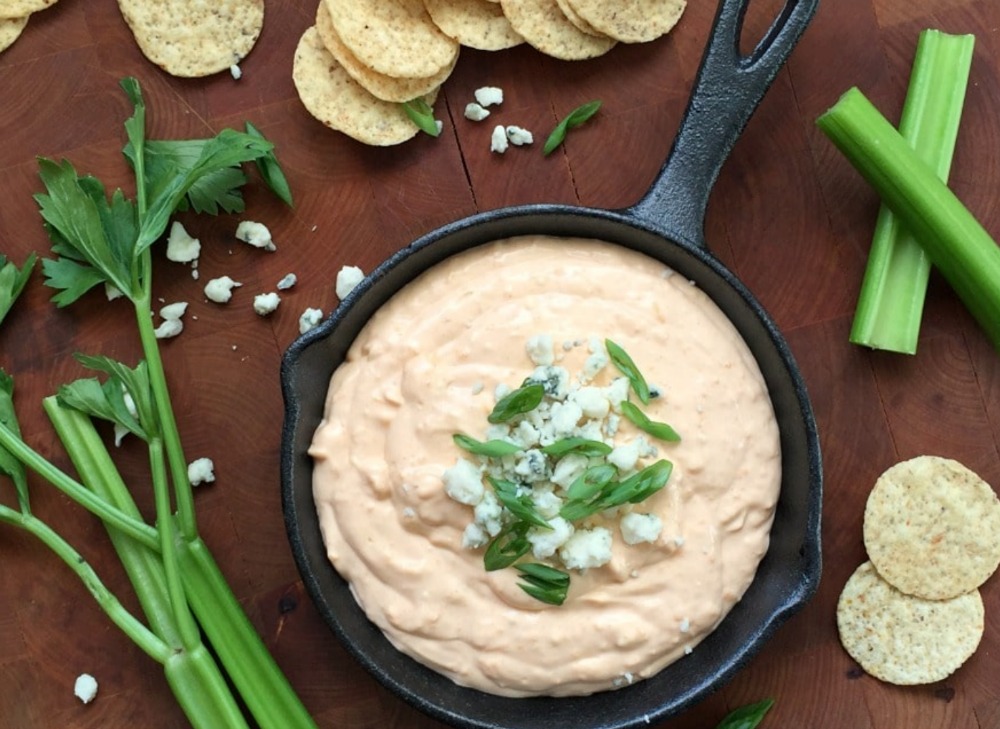 Spicy Buffalo Cheese Dip: Like a little heat at your party? This classic dip combines all the flavours of buffalo chicken without the chicken.
Tuna Spring Rolls: Bursting with flavour these spring rolls are easier to make than you think.
Escargot and Garlic Bread: Escargot is an acquired taste, but this recipe makes it easy to get anyone to try! The addition of a delicious garlic bread will have you salivating and feeling like a culinary expert!
Jalapeno Popper Dip: Everyone needs a great dip like this one that is full of flavour! It's super easy to make, and of course, it has the flavour you want all in one place!
What are some delicious party food recipes?
This list is just what you need for great easy appetizers for a party. Pin them for later so you can come back and make them time and again. We know you will love the variety and so will your family! Our easy appetizers for a party are great for a fun snack before dinner on a weeknight or a great start to your weekend barbecue with friends!

Love these ideas? Make sure you check out our favourite party food and drinks.