It's time to think about Halloween and decorate your home for the arrival of the ghosts and goblins!
With each passing year, my boys get more and more excited about Halloween and costumes and trick o' treating.
With their growing excitement, I want to decorate earlier and earlier. If like me you can't wait to carve a pumpkin we have some fun ideas for DIY Halloween Decorations you can make.
Some are kid-friendly and others are meant for adults to create. Grab your paint, markers and craft pumpkins and get ready to create a Halloween to remember!
Make some of our Halloween Bark to nibble on while you are crafting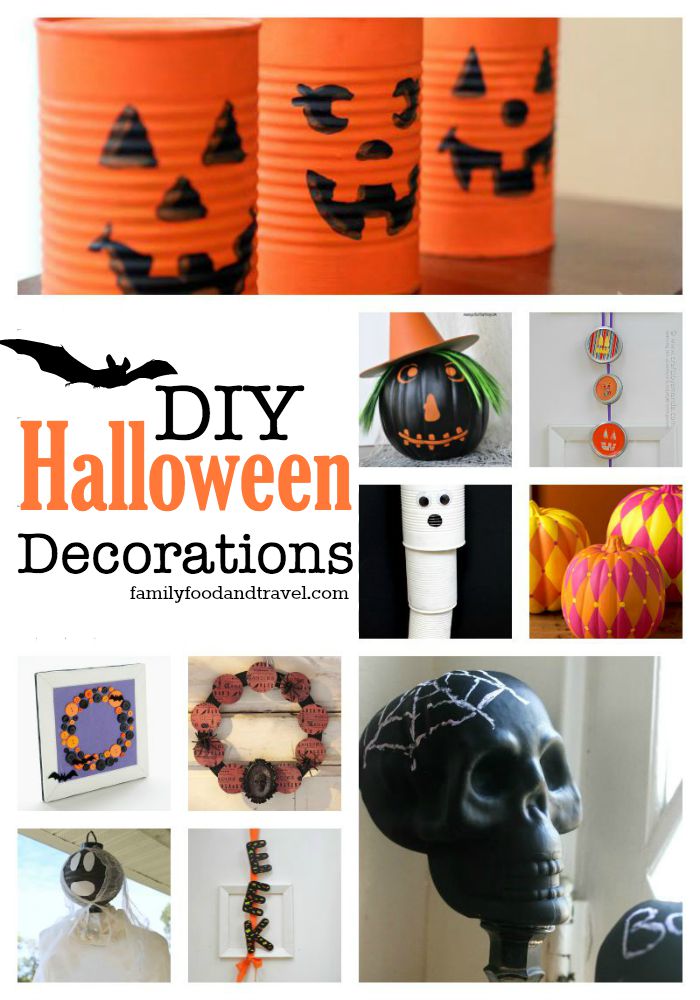 You will have a hard time picking your favorite – but let us know in the comments which one(s) you tried!
DIY Halloween Decorations For Kids and Adults
There is something for everyone in this list – choose a few to make and plan an October full of crafts!
1. DIY Jack O Lantern Tea Light Holders | Source: Mom & Crafters
2. Soup can Jack-o-Lanterns | Source: 100 Directions
3. 5 Minute Spider Craft | Source: Joys of Boys
4. Jack O' Lantern Halloween Door Hanger | Source: Crafts by Amanda
5. DIY Upcycled Skulls | Source: DIY Candy
6. Paper Lantern Hanging Ghosts | Source: The Country Chic Cottage
7. Super Easy Halloween Window Clings | Source: Tried and True
8. DIY Halloween Vintage Skeleton Wreath | Source: Mod Podge Rocks
9. Tin Can Ghost Wind Chime | Source: Creative Green Living
10. DIY Witch Pumpkin | Source: Just Us Four
11. Black Grape Vine Pumpkin with Lights | Source: 100 Directions
12. Harlequin DIY Pumpkins | Source: DIY Candy
13. DIY HUGE Plastic Spiderweb | Source: Muslin Merlot
14. Eek Door Banner for Halloween | Source: Crafts by Amanda
15. DIY Halloween button wreath | Source: Mod Podge Rocks
Looking for supplies? Check out these Halloween Buttons
, Paint Set
, and Craft Pumpkins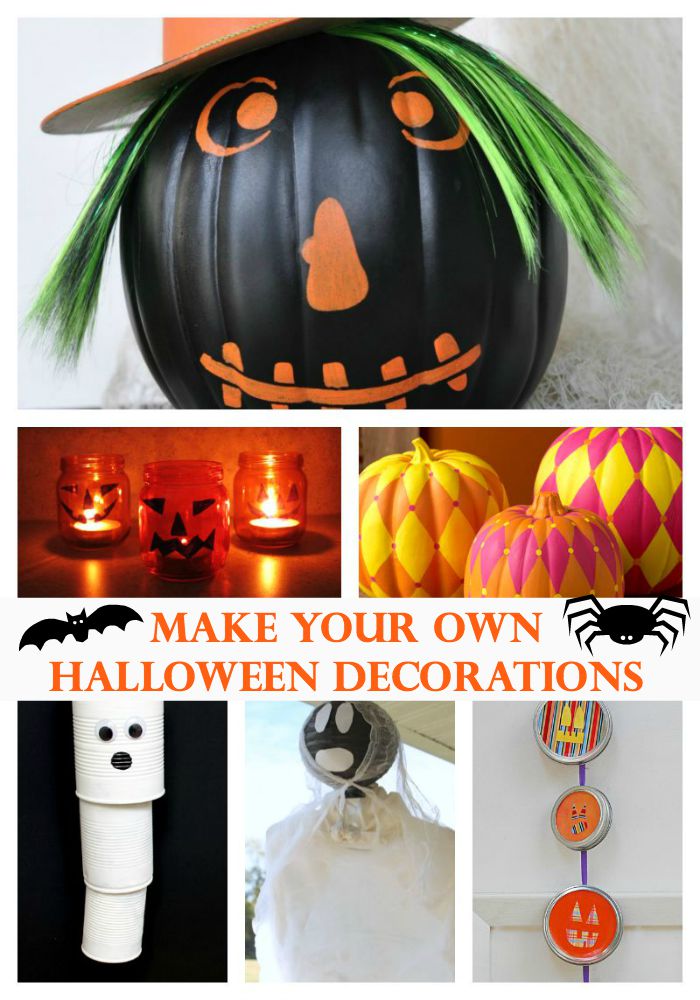 Looking for more fantastic Halloween inspired ideas? Check out our Halloween posts and some of our favorite Halloween recipes like Halloween Bark, and this recipe that uses up leftover halloween candy!
Happy Halloween!
*This post contains affiliate links.