Holiday meals are really special in our house.  They are filled with family, friends and wonderfully delicious food.  I love all of the vegetable dishes, and desserts, but for me, the main attraction is the main dish, the meat dish.
Whether it's roast beef, turkey or ham, I love to spend time making something extra special and delicious.  This recipe for Brown Sugar Glazed Ham is just that and while I've featured it for Easter it is great for any occasion where you are making a large ham.
Decorate your Easter table with our favorite decorations. Make your own dyed Easter Eggs with this easy Silk Tie Easter Eggs and DIY Spring Centerpiece.  Continue the fun with the kids making this Easy Animal Silhouette or our fun Spring Crafts for Kids.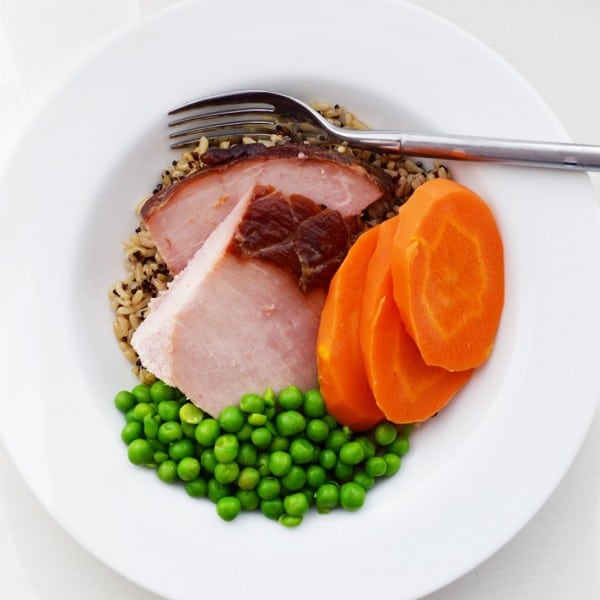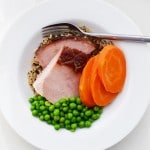 Brown Sugar Glazed Ham
Delicious ham glazed with brown sugar and mustard. Perfect for a holiday feast.
Ingredients
1

bone in ham

size based on your needs

1/3

cup

spicy brown mustard

¾

cup

brown sugar

½

cup

water
Instructions
Preheat your oven to 315 degrees.

Place the ham in a roasting pan with the rounded side up.

Pour the ½ cup of water to the pan and tent the ham with tinfoil.

Place the ham in the oven, cooking for roughly 20 minutes per pound (an ideal internal temp would be 145 degrees, be careful of the bone when taking the temp as that could throw off the temp a bit).

With about 30 minutes remaining for the cook time start to make the brown sugar and mustard glaze.

Using a small sauce pan, whisk together the mustard and brown sugar until creamy.

Over medium heat, bring to a low rolling boil, reduce the heat and let simmer until it is both thicker and darker in color.

Remove the ham from the oven and uncover. Pour the brown sugar glaze over the top and then use a pastry brush to make sure it covers the entire surface of the ham.

Return to the oven, this time uncovered.

Cook for roughly another 20 minutes or until the ham is at temp and the glaze has worked its magic.

Let the ham rest for about 20 minutes before cutting.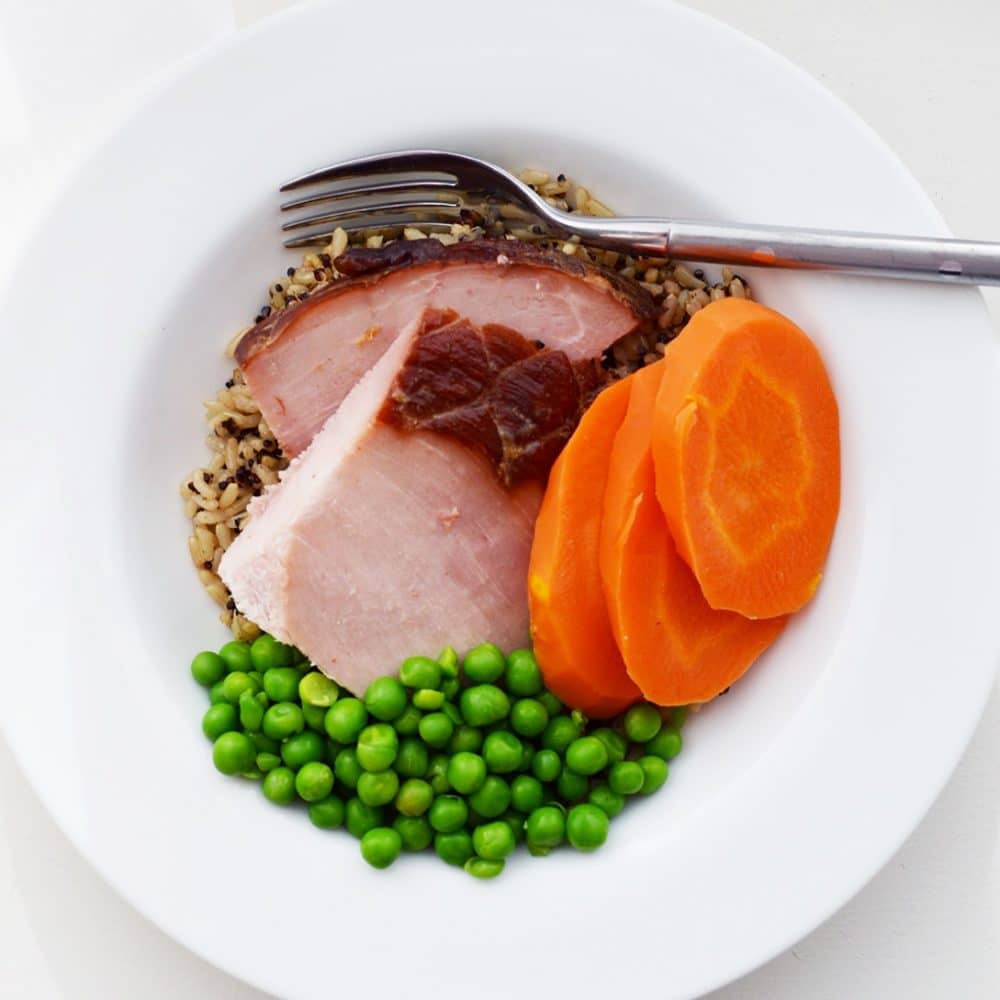 I served this ham with sweet frozen peas, steamed carrots, and brown rice.  Perfectly suited for any traditional holiday side dish or one of these –  Quinoa Salad with Chili Lime Dressing, Grilled Asparagus with Parmesan Ranch Dressing, Cheddar Cheese Scones also try our Easter recipes like these Easter M&M Cookies,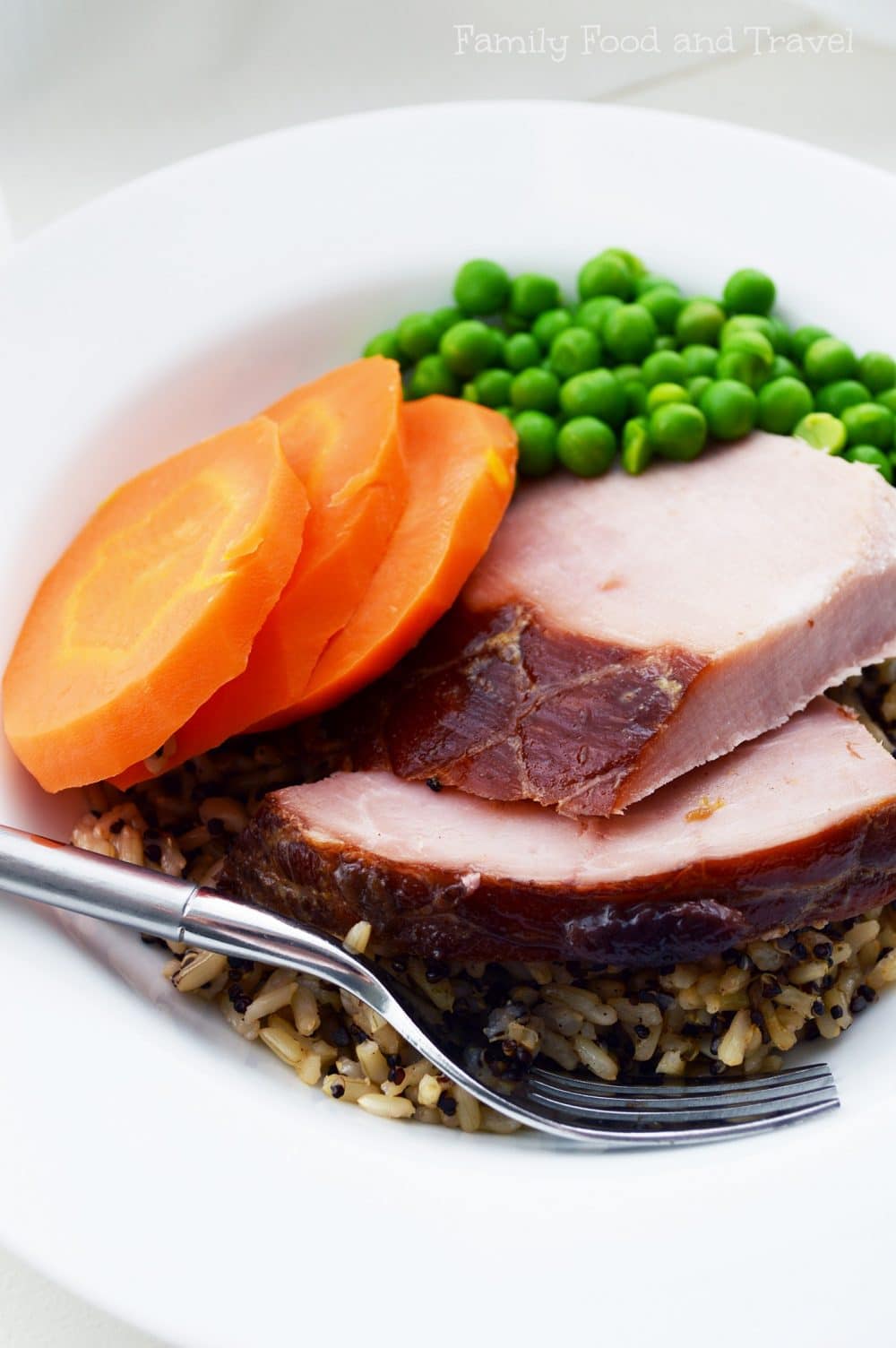 Looking for other Easter ideas – check out these great cookies and some fun Easter Crafts for your family.
Whether you've always made turkey or are looking for a delicious alternative this Glazed Ham is absolutely the main dish you've been looking for. Finish off your meal with these adorable Easter Bunny Cupcakes.
Happy Easter!