Quinoa salad is one of my favourite lunches.  Filled with protein and perfect for an on-the-go filling lunch.  And you can pack a whole host of vegetables to create a one of a kind quinoa salad.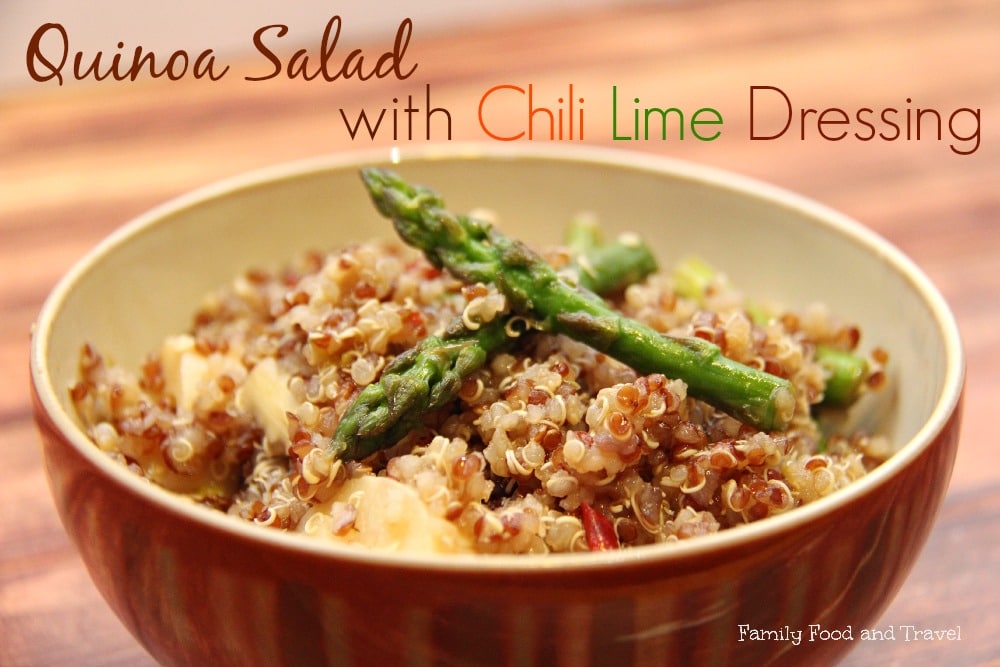 Quinoa Salad with Chili Lime Dressing
Author:
Kerrie @ Family Food and Travel
A delicious quinoa salad with a tangy dressing and crunchy vegetables.
Ingredients
3 cups cooked quinoa
1tsp lime zest
¼ cup freshly squeezed lime juice
1 tbsp soy sauce
1 tbsp liquid honey
1 tbsp thai sweet chili sauce or other Asian chili sauce
pinch of salt
1 can Hearts of Palm or Water Chestnuts
1.5 cups cooked asparagus (cooked until tender-crisp and cooled)
Instructions
Cook Quinoa: Bring 2 cups of water to a boil then add 1 cup of quinoa and return to a boil. Reduce heat to low, cover and simmer until tender, about 15 minutes. Remove from heat and let stand 5 minutes.
Dressing: In a small bowl whisk together lime zest, juice, soy sauce, honey, chili sauce and a pinch of salt.
Combine sliced hearts of palm, quinoa, asparagus and dressing and toss to combine.
Chill 1 hour or overnight.
Keeps fresh for a couple of days in an airtight container.
Add more juice to freshen salad after 1 day.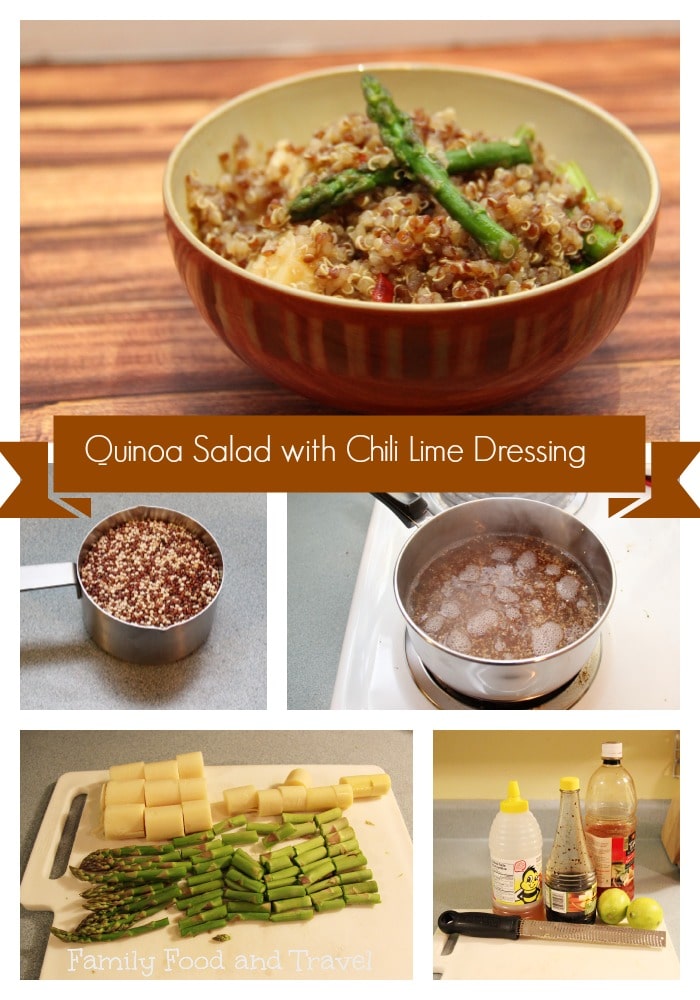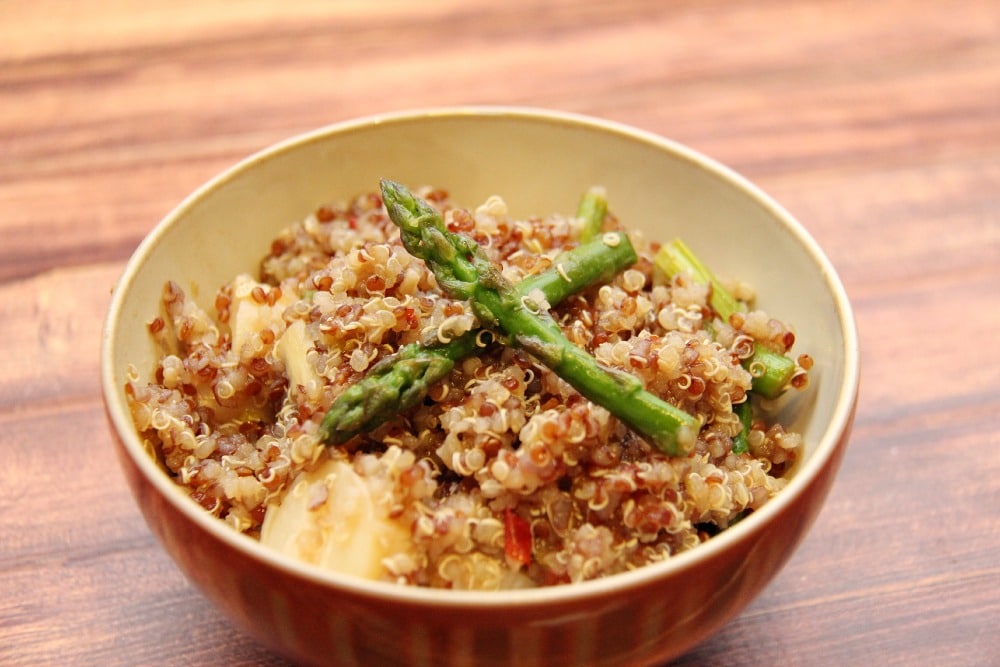 Check out these other fabulous vegetarian recipes Spicy Barley Vegetable Soup from Frugal Mom 'Eh, Herb Roasted Potatoes from Tales of a Ranting Ginger, Crispy Bok Choy Slaw from Shannon's View From Here, and Spiced Cauliflower Potato Gobi from Peg City Lovely.