Instant Pot hacks can help you go from Instant Pot pupil to master.
We all know that the Instant Pot
is the greatest thing since sliced bread, especially if you have a hectic life.
That beautiful little device makes family meals in no time flat, and that saves us from a lot of time in the kitchen.
If you love your Instant Pot as much as I love mine, prepare to love it even more with these Instant Pot hacks that will turn you into an Instant Pot rock star.
Combine them with our 51 Incredible Instant Pot Recipes and meal planning, prep and cooking just got a whole lot easier!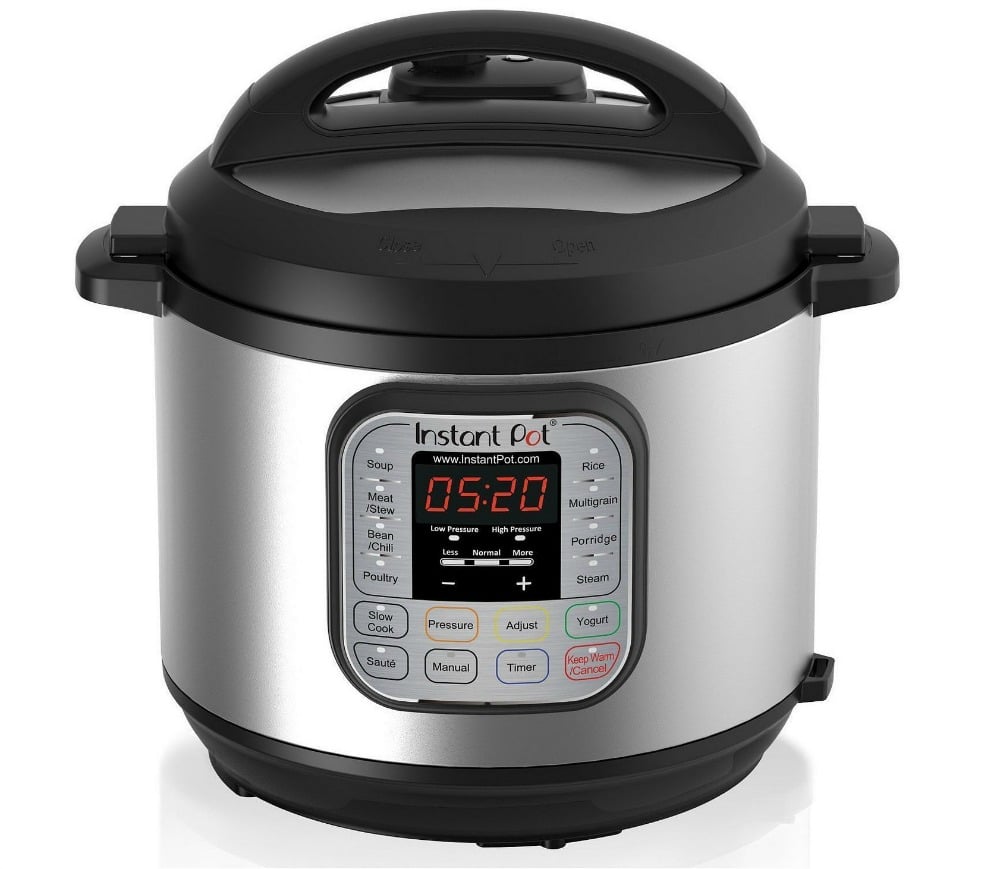 Love Your Instant Pot? You Need These Instant Pot Hacks
My Instant Pot saves me a ton of time, but I've found some ways to make it even more efficient and do even more things with it. Let me tell you, once you start using these hacks, you'll wonder how you ever lived without them.
Freeze Meals in the Round
Your Instant Pot is round, so it only makes sense to freeze meal ingredients in the round as well. Freeze your ingredients using round food containers so you can just drop in your ingredients.
No More Stinky Ring
Soak your Instant Pot ring in a solution of either vinegar and hot water OR baking soda and hot water to get rid of the food smell on your silicone ring.
Slow Cooker Recipes are No Problem
If you have a beloved slow cooker, don't worry, you can still make it in your Instant Pot. Simply put all the ingredients in your pot and adjust as follows:
Use the Meat/Stew setting for red meats and the Poultry setting for – of course – poultry. Set the vent to "sealing" and cook for 25 to 30 minutes.
Replace Your Microwave
You can use the Slow Cook or Keep Warm setting to replace your microwave for cooking.
No Muss, No Fuss Popcorn
One of my favorite Instant Pot Hacks is using it to make popcorn! You get the flavor of stovetop popcorn without all the mess!
Get an Extra Inner Pot
If you're an Instant Pot fiend like I am, drop about $30 for a second Inner Cooking Pot
That way, you always have a second pot for cooking something else.
Get an Extra Sealing Ring
And while you're at it, get an extra Instant Pot Sealing Ring
, too! That way you don't have to worry about washing a pot or a ring if you need to make another dish. It's also a great way to be able to use your Instant Pot while you soak your other ring in the baking soda or vinegar mixture I mentioned earlier.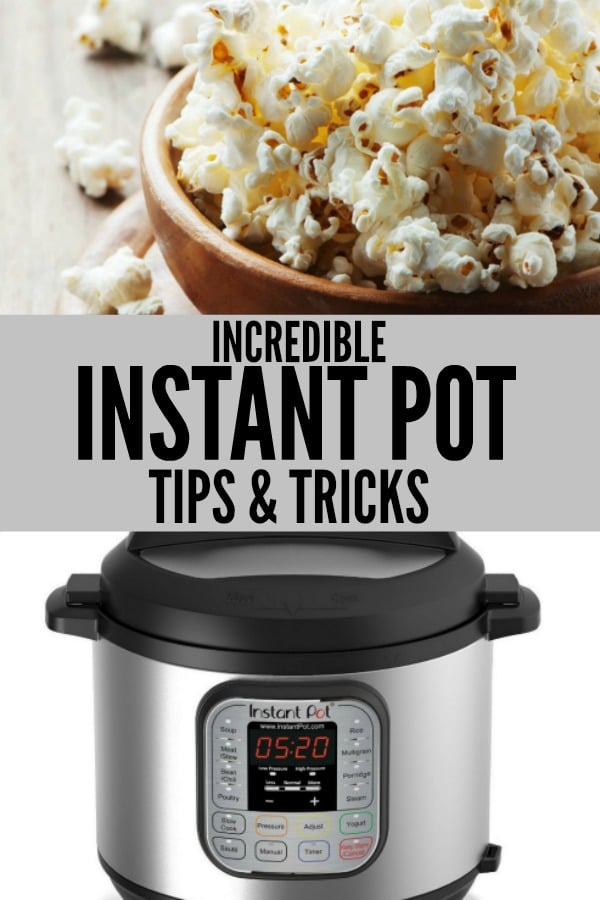 Use Saute Mode to Your Advantage
We all know that you can saute ingredients in your Instant Pot to get that nice brown on your meat or cook down onions. But here are two other great uses for the Saute function.
You can save time on building pressure by starting off your cooking with the Saute function. Throw in your liquid and any ingredients that could use a touch of saute action (like onions or garlic) and then put the rest of your ingredients in. That extra heat with increase the pressure faster.
You can finish off your cooking with the Saute function to make gravies or thicken liquids. Simply add your thickening agent to the juice or fluid when cooking is over and stir away while the Instant Pot is on Saute.
No Need to Defrost
One of my favorite parts of using my Instant Pot is that I don't have to defrost my meat. Simply add your frozen meat to your Instant Pot and enough water so that it boils. Increase the cooking time by 50%, and you're ready to go.
Don't Rush Depressurizing
One of the most important Instant Pot hacks you can know is this one. I learned it the hard way. Do. Not. Rush. Depressurizing. It can be tempting to manually depressurize your Instant Pot to save time. Don't do it! The natural, slow depressurizing action will keep your meat more tender and moist than if you manually vent.

10 Instant Pot Hacks that Make Life Easier
With these 10 Instant Pot hacks, you'll be an Instant Pot rock star in no time. These hacks help take the most convenient kitchen gadget ever conceived and make it even more amazing. Using these hacks, you can save time, effort, and make food that just plain tastes better. So bust out your Pot and give these Instant Pot hacks a try!
We also have some great recommendations on Instant Pot Cookbooks and don't forget our Instant Pot Holiday Recipes.
*Disclosure: This post contains Amazon affiliate links.