Experienced campers will agree with me when I say that the choice of the camping location will greatly influence the kind of experience you will have.
You need to be well prepared before you venture out into the wild. Different people look for different things in a winter camping site. We have a great selection of amazing winter camping locations in the United States.
In the USA, there are thousands of epic camping grounds which offer the perfect camping experience. The locations covered here are specifically amazing as they well suited for campers who are looking to have that great winter camping experience.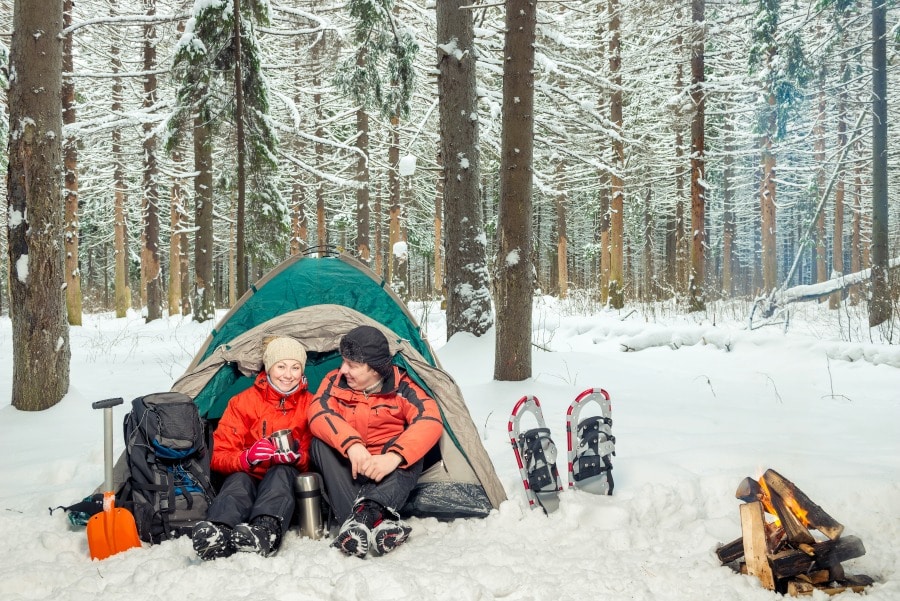 Whether you are looking for snow or a warmer experience we have some great suggestions to make this your best winter camping trip.
With lots of winter camping hacks available, you will have a fantastic winter camping experience.
Amazing winter camping locations in the USA
Plan your trip, take the best camping recipes and get set to enjoy the adventure of a lifetime at some spectacular sites in the United States.
1.    Pictured Rocks, Michigan
This location has great sandstone cliffs and an equally amazing national lakeshore. There are waterfalls, stable dunes, and lakes that you can easily explore when you are doing your winter camping. There is no shortage of activities you can emerge in, from cross-country, skiing, Snowshoeing, ice fishing, and ice climbing. Those in love with nature can follow animal trails.
2.    Yellowstone, National Park, Wyoming
The geyser basins in this location are truly spectacular! The temperature can be very cold, so be well prepared. You can ski, snowshoe or skate. With great temperature changes you will find that it is very chilly at night and very warm during the day.
3.    Mt. Hood National Forest, Oregon
With a location close to Portland, Mt. Hood National Forest is a beautiful area to explore. The surrounding is a large forest and has a ton of activities you can immerse in, including ice sledding. You can choose from the variety of camping grounds available.
4.    Death Valley, California
California is known for many great things and it also has a great winter camping location at Death Valley. This is the largest national park wilderness in the US. You will not be disappointed with the amazing views at Death Valley.
5.    Yosemite National Park, California
Another beautiful site in California, you will be in awe of the great waterfalls guaranteed to brighten your winter camping trip. The deep meadows are also very inviting and you can spend great moments exploring them during in the Winter.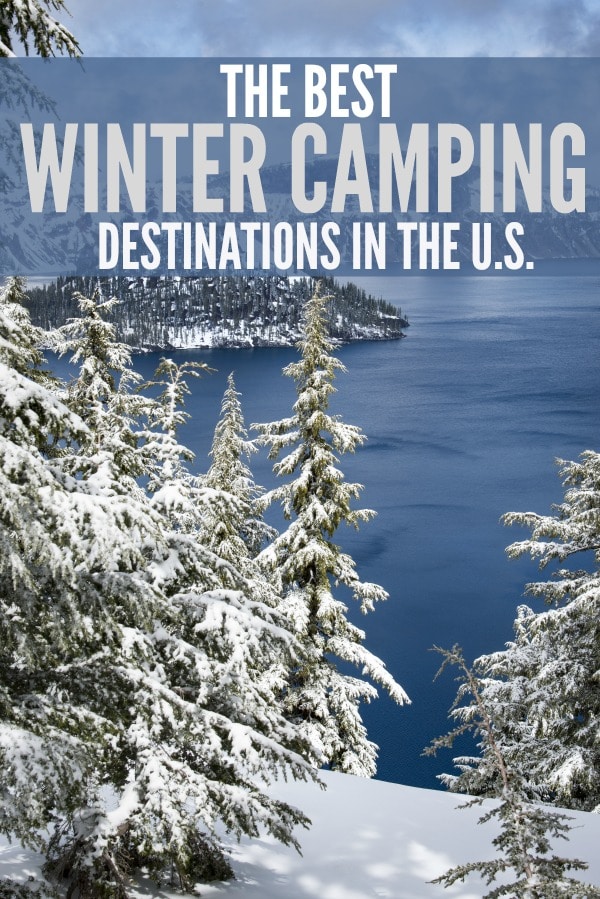 6.    Crater Lake National Park, Oregon
Crater Lake boasts the deepest and purest lakes in the world. During the winter season, it develops this beautiful blue hue that is practically irresistible. You can camp around the lake and enjoy all that Winter has to offer in Oregon.
7.    Red Cliff Campground, Utah
There are many historical, cultural and natural resources around this camping ground. You can follow great trails of the River. It's a beautiful winter camping experience.
8.    Padre Island National Seashore, Texas
This location has campgrounds that are open the year round. It is a great unpolluted wilderness for your camping pleasure. You can head into the forest to watch birds or do some windsurfing on the dunes and lagoons spread in the island.
9.    Rock Island State Park, Tennessee
Looking for a place to go kayaking in the winter? This island has deep gorges which host fast flowing rivers, much to the delight of kayaking lovers. Swim, fish, skip rocks and be silly on this island.
10. Great Sand Dunes National Park, Colorado
Expect great sand dunes in this park. The location has some of the tallest dunes in America. There's a lot to do here. Sledding, skiing, snowshoeing and sand boarding are just some of the common activities you can engage in during your winter camping.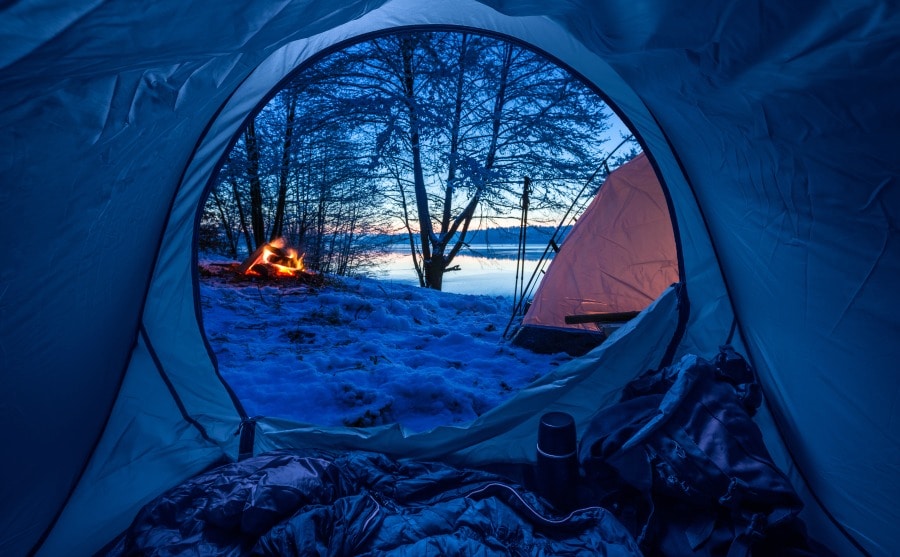 Check out our camping preparation tips, pack your camping gear and enjoy every moment of your winter camping adventure.