I've loved camping since I was a kid and I'm excited to share all of the fun parts of camping with my boys. From taking them as infants to sharing a luxurious cabin at the Barrie KOA. To celebrate camping and all of the delicious foods you can make around the campfire we have gathered 25 Camping Recipes that will make your next camping trip the best ever!
Ensuring you are making the best camping recipes and preparing ahead for a delicious camping trip is key to everyone having a good time. Even if it rains, there are bugs or the tent links, everything is made better with a fantastic hot meal, or even better a delicious hot meal made over a campfire. If you have a favorite camping recipe be sure to share it. If you are in the mood for the ultimate camping breakfast make sure you try our best camping recipe: Camping Breakfast Skillet.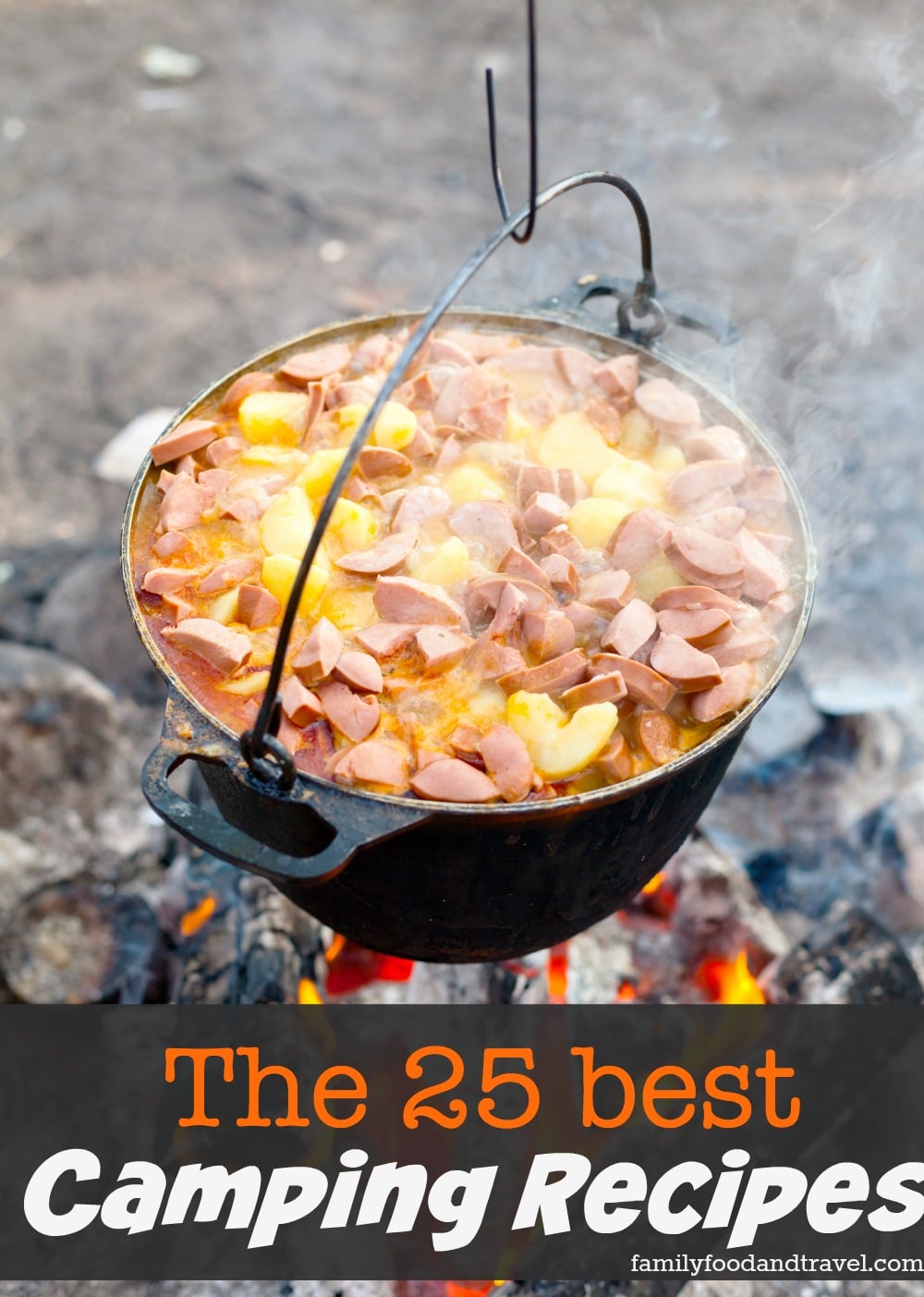 The Camping Recipe in the Photo is a version of this delicious Hungarian Goulash Recipe or as many call it, Hot Dog Stew. Perfect for a crowd and you can make it in a large cast iron pot over the fire and you will be a camping superhero!
Next up we have a collection of 25 best camping recipes from some of our favorite sites. From main dishes to desserts and everything in between you can enjoy all of the recipes by cooking them over the campfire or on a camp stove.
The Best Camping Recipes
1. Campfire Banana Boat Recipe | Source: The Clever Pink Pirate
2. Simple Grilled Onions Side Dish | Source: Earning & Saving with Sarah Fuller
3. Campfire Potatoes | Source: Cincy Shopper
4. Foiled Potatoes | Source: My Heavenly Recipes
5. S'mores Cones | Source: Thrifty Jinxy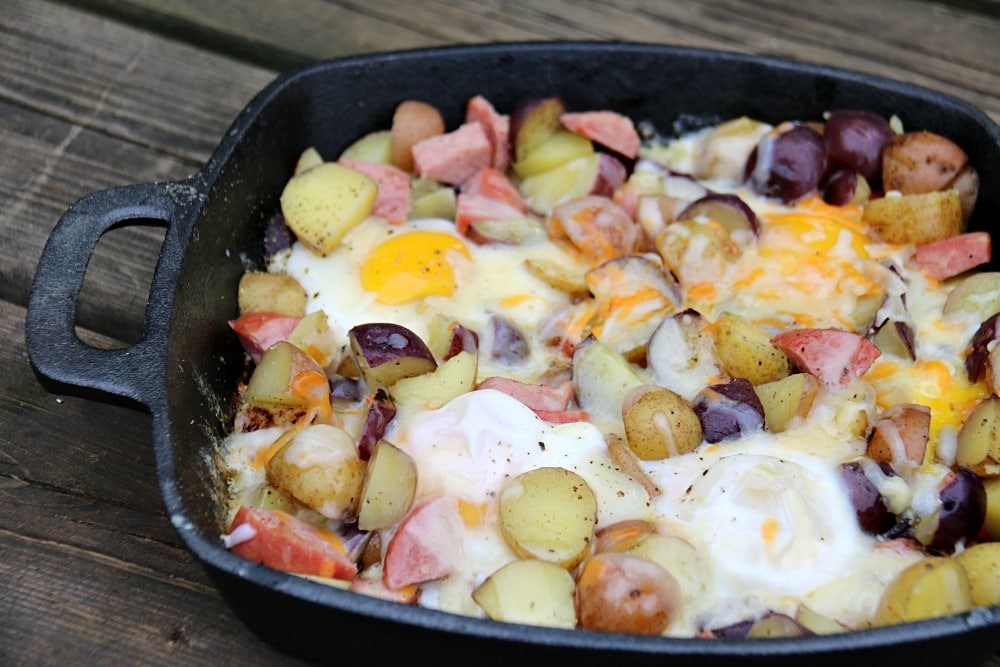 6. Grilled Caramel Apple Crunch | Source: Coffee With Us 3
7. Boy Scout Supper | Source: Southern Krazed
8. Campfire Dump Cake | Source: Simply Budgeted
9. Sweet Onion Grilled Salmon | Source: Lori's Culinary Creations
10. Orange Peel Cinnamon Rolls | Source: Say Not Sweet Anne
11. Grilled Spicy New Potatoes | Source: Future Expat
12. Dutch Oven Texas Peach Cobbler | Source: My Turn for Us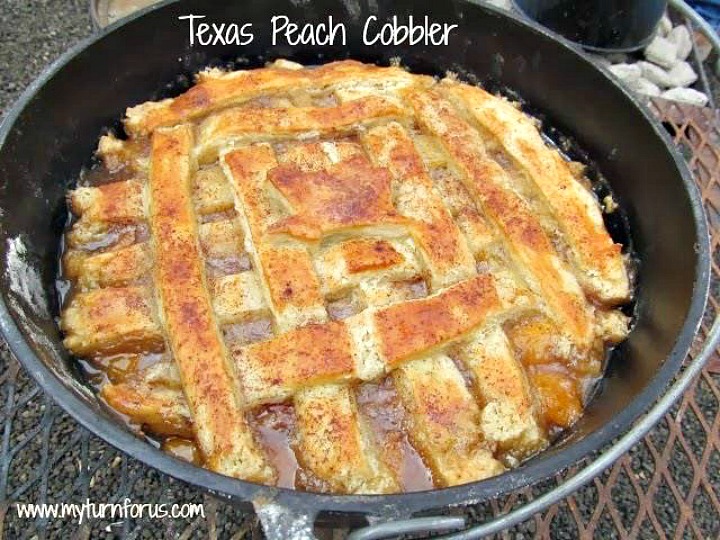 13. 3 Cheese Bacon Campfire Potatoes | Source: Just 2 Sisters
14. Hawaiian Packets | Source: Around My Family Table
15. Grilled Meat 'n Potatoes Foil Packets | Source: Thrifty DIY Diva
16. Steak & Chicken Kabobs | Source: My Heavenly Recipes
17. Cheesy Ham and Egg Sandwiches | Source: Thrifty Jinxy
18. Breakfast on the Grill | Source: Mom VS The Boys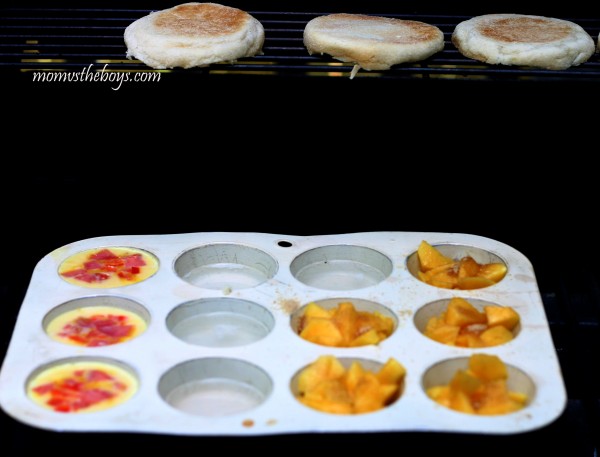 19. Grilled Potato Packets | Source: How to Have It All
20. 10 Minute Grilled Pineapple | Source: Family Food and Travel
21. Campfire Quesadillas | Source: Dirty Gourmet
22. Italian Sausage and Potato Tin Foil Dinner | Source: One Sweet Appetite
23. Grilled Pizza | Source: A Mom's Take
24. Lumberjack Breakfast | Source: Echoes of Laughter
25. Campfire Philly Cheesesteak Sandwich | Source: Twin Dragonfly Designs
Looking for the perfect accompaniment to these easy camping recipes then make sure you take the ingredients to make these delicious S'mores recipes. What goes together better than camping and S'mores?
New to camping? We have a list of the best camping gear to make your camping trip dry and fun!
Coleman PerfectFlow Insta Start Grill Stove

Lodge Seasoned Cast Iron Deep Camp Dutch Oven

Set Of 4 Hot Dog and Marshmallow Roasting Forks

Coleman Road Trip Grill LXE

Double Pie Iron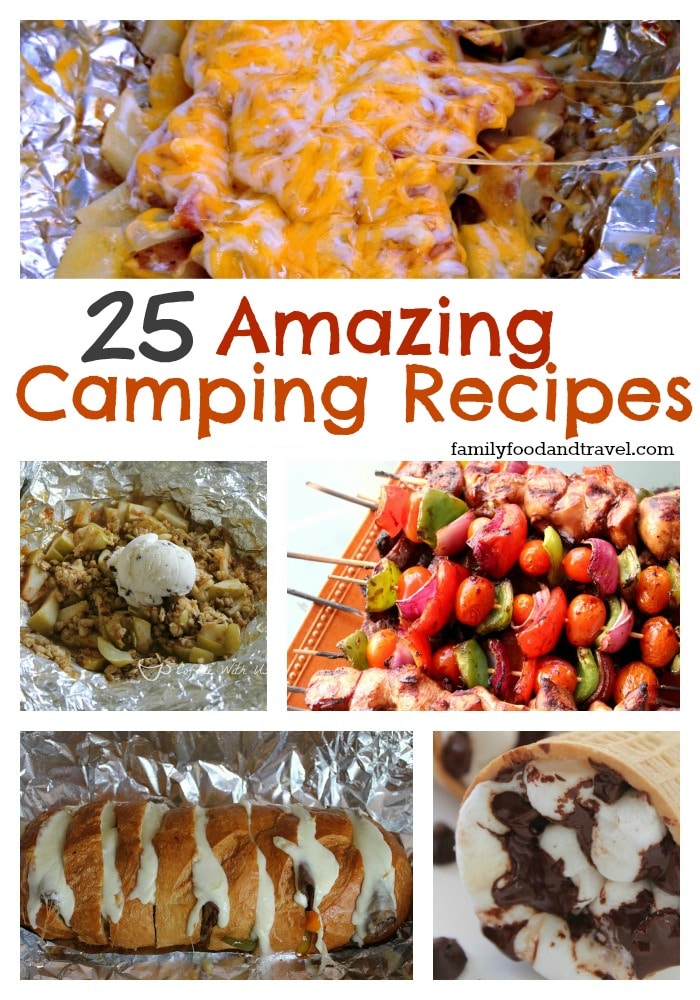 Looking for a different make-ahead camping recipe? Try our Chicken Tamales and Green Salsa they are always a hit with some nacho chips by the campfire. No matter what you have planned for your camping trip these remarkable camping recipes are sure to make your camping experience delicious!
Do you have a favorite camping recipe you'd like to share? Leave it in the comments – we'd love to try it!