The outdoors is my children's favourite playground. From exploring the neighbourhood on their bikes to searching for caterpillars and bugs outdoors is a favourite place. Finding chores for kids that they will enjoy doing, will allow them to learn a new skill and feel like they are giving back and an essential part of their family. Did you know that kids need chores to help with their competence, value and personal well-being? In fact, research has shown that chores make kids into more successful adults. Not to mention happier parents!
The Best Outdoor Chores for Kids
Summertime is right around the corner. You have completed your spring cleaning and now you are faced with the somewhat daunting task of cleaning up your outdoor space.
Preparing your yard for summer get-togethers, barbecues and long summer playdates is important but so are the other outdoor chores that require completion. The good news? They are not tasks that you have to face alone. There are some chores that your children can do or help with that will make cleaning your outdoor space a family affair. The more hands on deck, the quicker you can enjoy the great outdoors.
Outdoor Chores for Kids
Raking – After a long winter, there may be leaves left around that were buried under the snow. Have your little ones rake them up and put them in lawn bags.
Debris removal – Things like rocks, sticks and other debris can jam your lawn mower. Your children can go on a treasure hunt of sorts to find any debris that needs to be picked up from your lawn.
Weed extraction – Pulling weeds is a necessary evil of having a nice garden. Take the time to educate your kids on the differences between weeds and plants by having them work with you.
Gardening – Your children can help with preparing the gardens. Kids can lay mulch, helping to turn over the garden and plant seed or flowers. Also, if you kids love gardening and planting this DIY Succulent Terrarium is a great gift and fun project.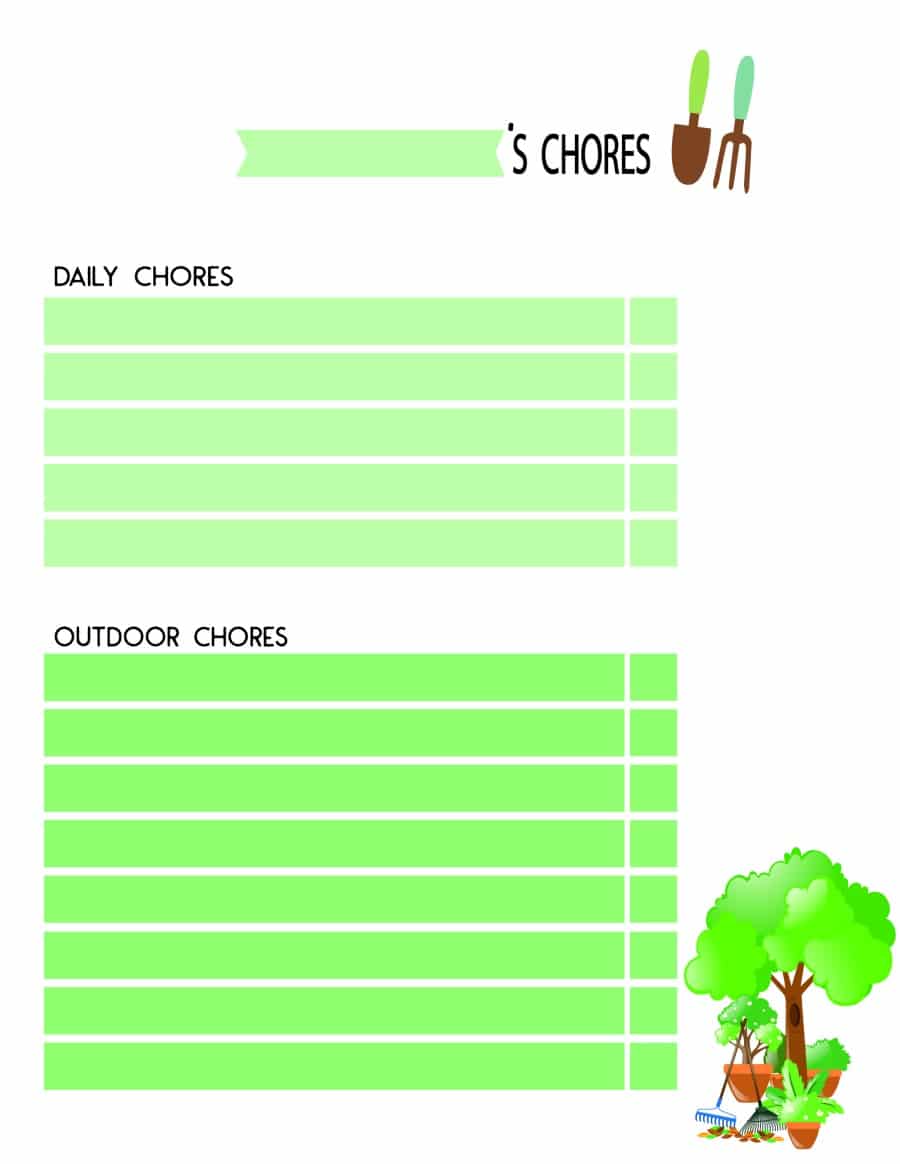 Sweeping – Give your little ones a broom and have them help sweep off the patio, walkways and any grass clippings from mowing.
Washing the car – Washing the car can be a fun chore for your children to participate in. Have them wipe down tires and rims with soapy water, and then allow them to rinse off the car with the hose.
Clean Toys – Your children can wipe down their outdoor toys, rinse out their sand buckets and even prepare the kiddie pool by giving it a good scrub with soapy water. Let them rinse everything with the garden hose.
Wash equipment – Bikes, swing sets, and ride on toys will all need to be wiped down and rinsed off. Have the kids check helmets and safety equipment to make sure they still fit.
Water plants – Purchase your children small watering cans and allow them to water the plants. They will love watching them grow knowing that they helped.
Check out our free printable of outdoor chores for kids to help you and your kids track outdoor chores.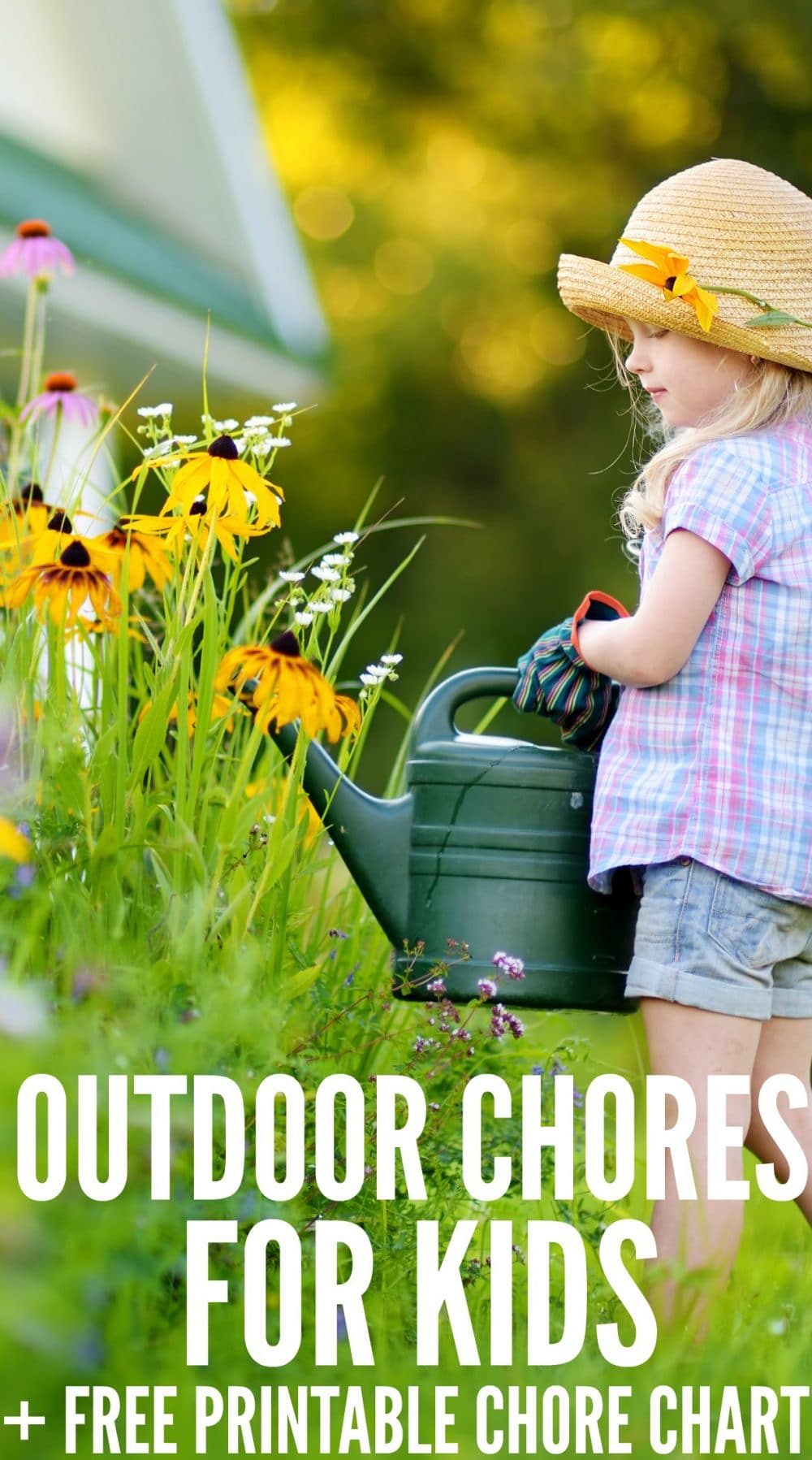 Having your children help you with the outdoor chores is a great way to get them completed faster. There are many outdoor tasks that your children can assist with all year long and get them involved is a great way to teach them teamwork.