Have you ever wanted to learn how to cook from experts in the culinary field? Well, The Table cooking classes PEI (Prince Edward Island) is the best place to make this happen. With a trained chef that desires to teach and share his love of food with others, it is an ideal destination for learning and fun. We stayed at nearby Shaw's Hotel and explored the Brackley Beach area the day before the class.
Chef Derrick and Christine are putting their own unique spin on teaching the culinary arts in small groups. As an award-winning chef, he has taken his ideas and refreshed The Table as a perfect choice for a family event, girls night out, or just a self-care treat. When traveling, this is the perfect place to experience something new and learn a few tricks to take home and wow your family with at meal time.
Not only does The Table offer cooking classes and hands-on experiences, you are also going to enjoy the fruits of your labor with a full dining experience. Their philosophy focuses on gathering people together to share in the love of food.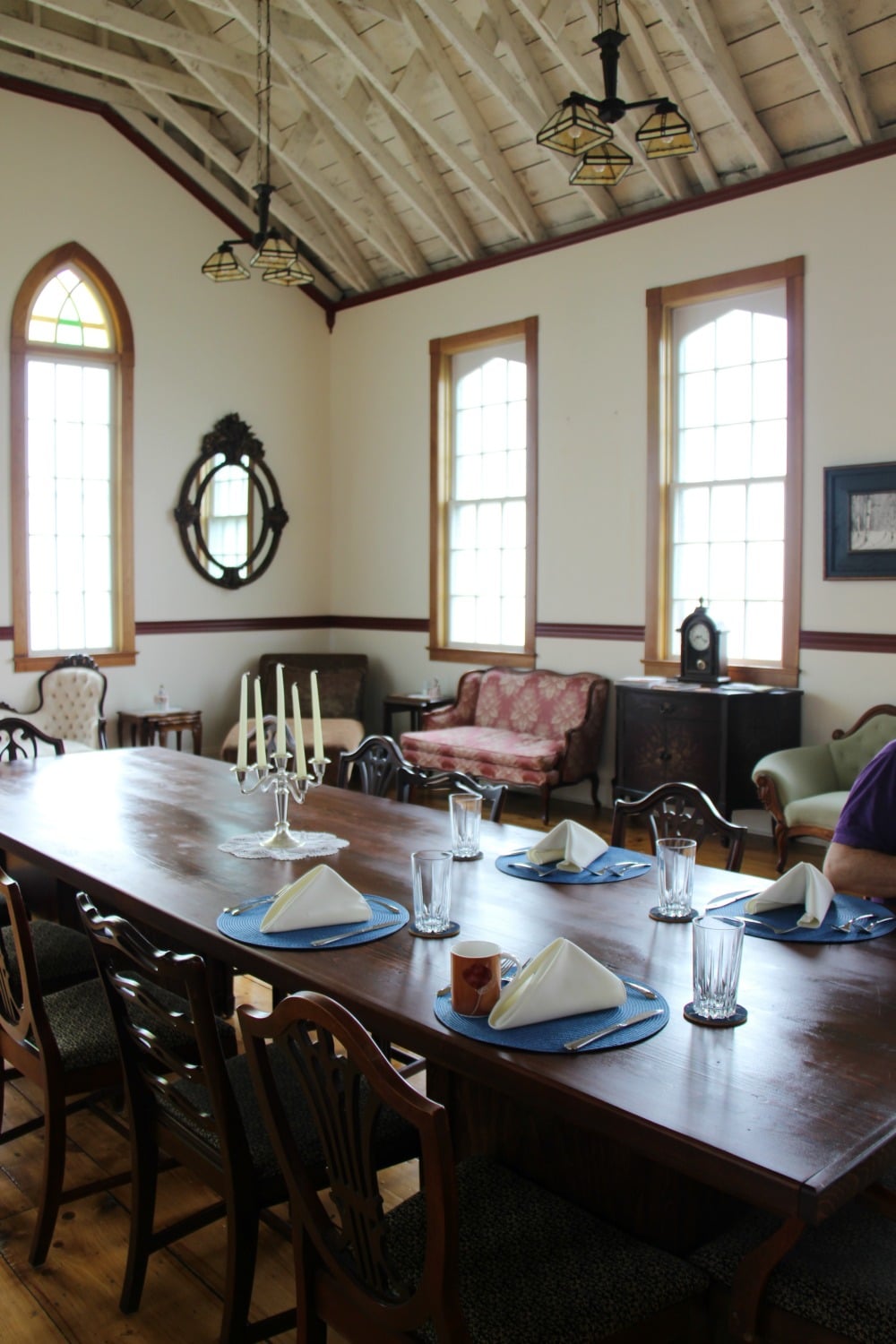 While there are a multitude of classes to choose from, Mussel Madness held the most appeal. Not only are you given a chance to prepare a meal featuring a favorite delicacy, but Chef Derrick and his team make sure that you learn about he industry and cultivation of mussels. If you are looking for cooking classes PEI this is the one to take!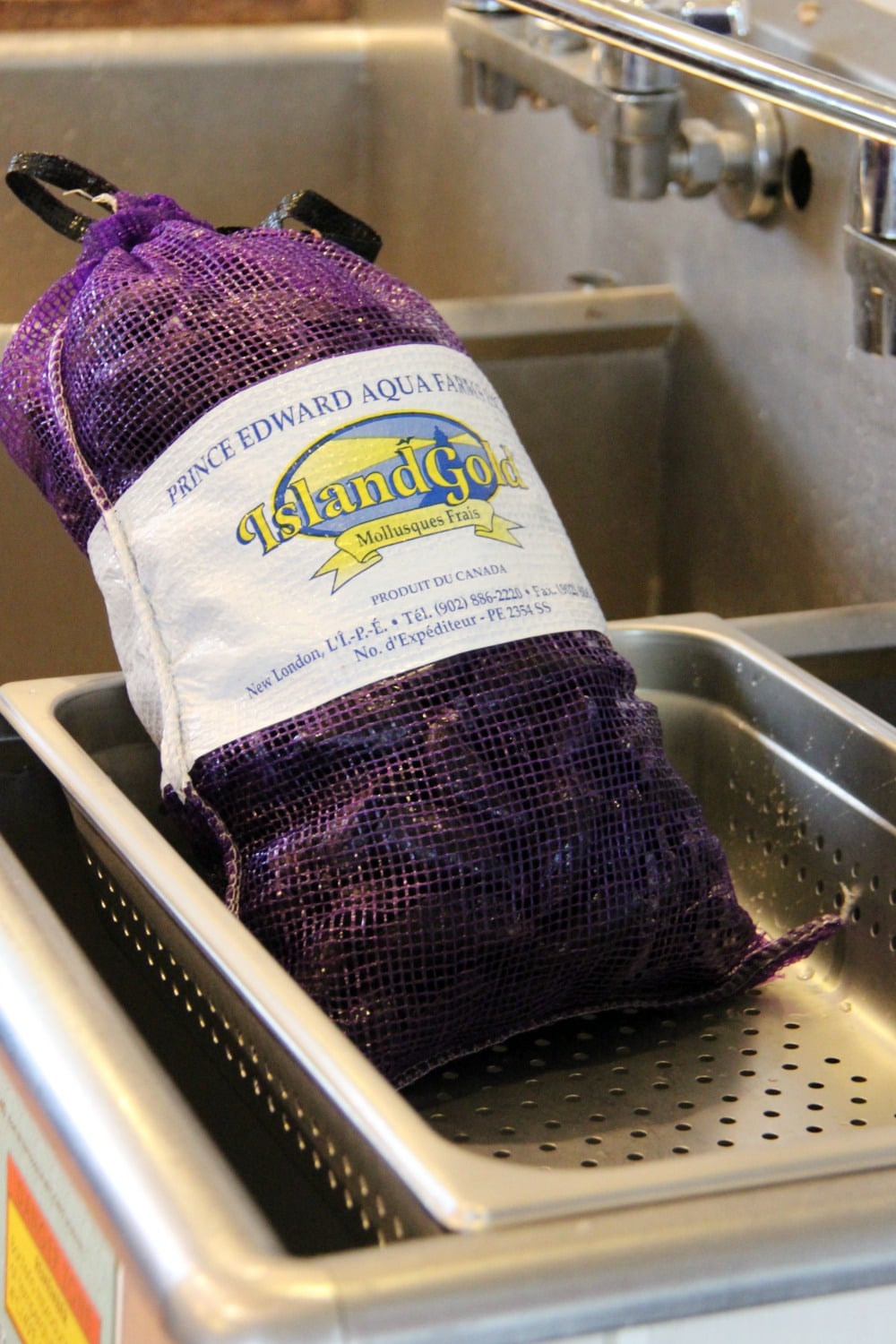 For 4 hours, you will spend time learning about how mussels grow, how their cultivated and grown, and learn three amazing ways to prepare mussels for yourself and your family. The cost of this class is $100 per person, but the knowledge you learn along with the experience and amazing food is well worth the price.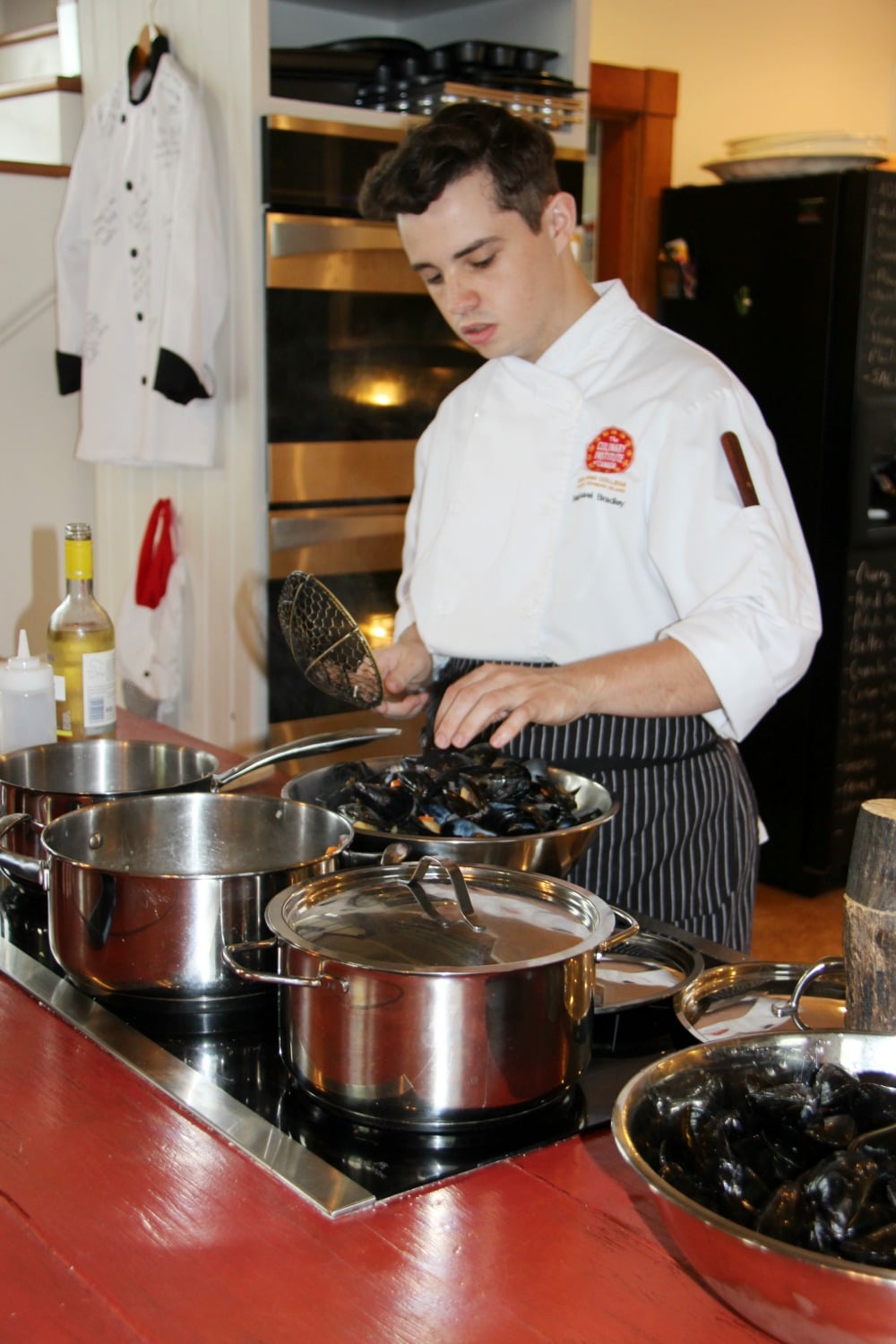 You'll find a new outlook on the food you are eating when you focus on where it comes from and how it is prepared. That is exactly the focus The Table wishes you to have. Their desire is for you to relax with those around you, learn and enjoy a wonderful meal prepared with your own hands.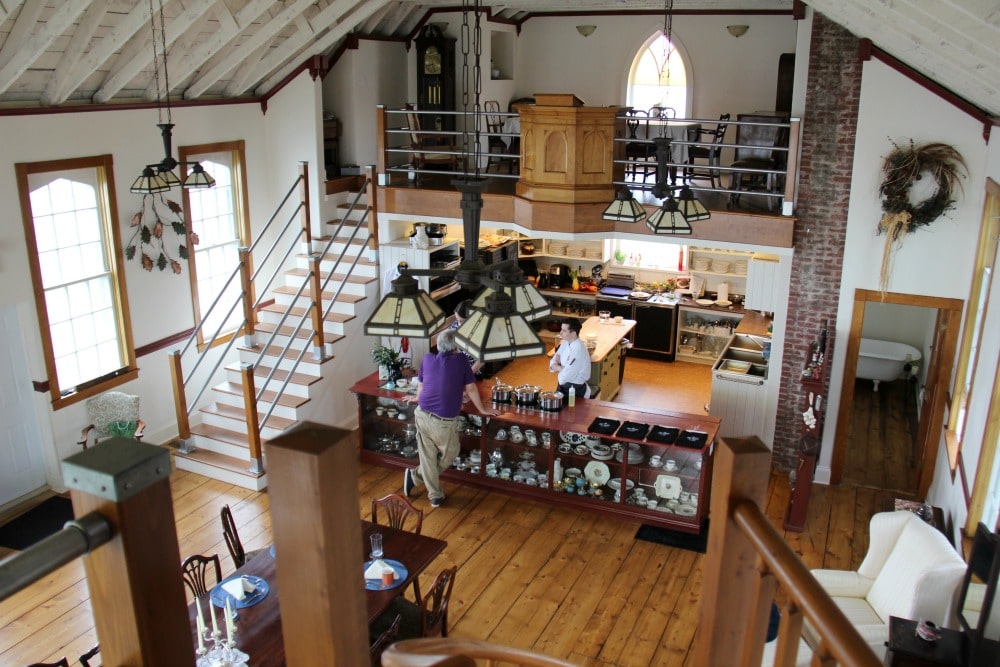 During our cooking class and dining experience we made a variety of dishes from start to finish all with the freshest of ingredients and in a small group atmosphere. We made a Mussel Salad, a Mussel Po'Boy on Black Garlic Bread and Medusa Mussels. Luckily we have the recipes for the New London Mussel Po'Boy to make at home. It's the ultimate sandwich for the mussel lover!

New London Mussel Po' Boy – The Table Cooking Classes PEI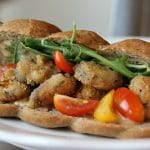 Aioli
A key ingredient to the Po' Boy Sandwich - easy to make and oh so delicious!
Ingredients
1

clove

garlic

½

tbsp.

capers

200

ml

canola oil

1

egg yolk

½

tsp

mustard powder

Lemon juice

Salt

Paprika
Instructions
Crush garlic and capers using a mortar and pestle

Add egg yolk and mustard powder, whip together well.

Slowly add oil while continuing to whip.

Season to taste with salt, lemon juice and paprika. Keep refrigerated and use within 24 hours.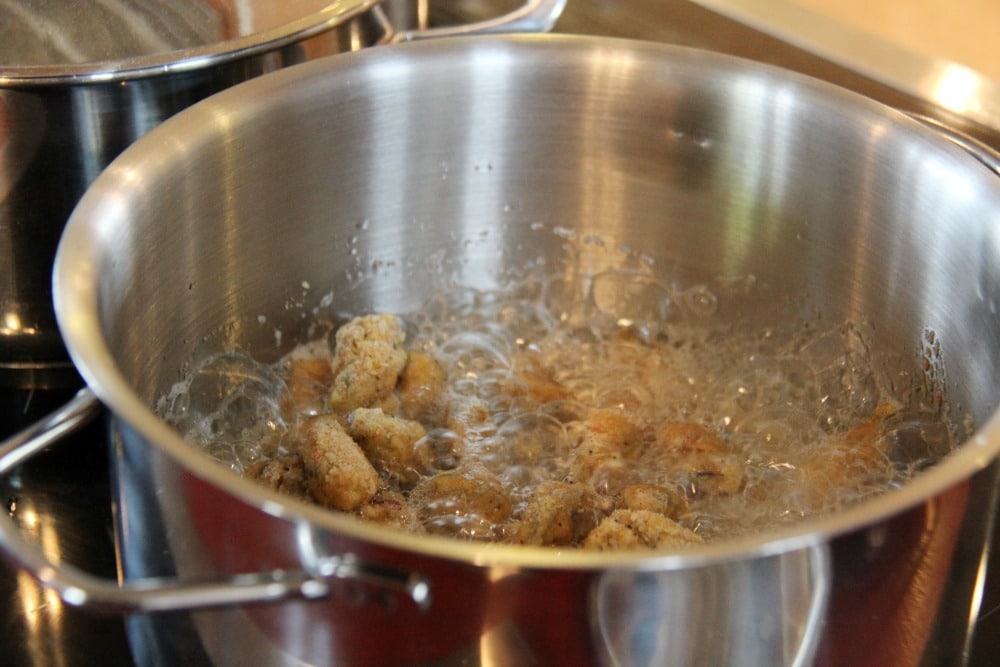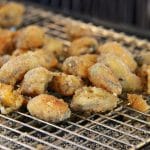 Fried Mussels
These mussels are used in the New London Po'Boy - truly delicious!
Ingredients
5

lbs

mussels

1

cup

flour

3

tbsp

garlic powder

2

tbsp

onion powder

1

tbsp

paprika

2

tsp

salt

2

tsp

pepper

1

egg

½

cup

cream

2

cups

bread crumbs

Canola oil
Instructions
)De-shell steamed mussels.

) In a shallow bowl, mix flour and spices together, seasoning to taste. Set aside.

) In a second shallow bowl, scramble egg and mix with cream to create an egg wash. Set

aside.

) In a third shallow bowl, cover the bottom with bread crumbs. Note: bread crumbs can

be seasoned with the same spices as the flour for added flavour if desired. Set aside.

) Dredge mussels in flour mixture, then transfer to egg wash. Once mussels are coated in

egg, transfer to bread crumbs and toss until completely coated.

) Cover the bottom of a heavy saucepan in canola oil and heat to just below smoking

point. Fry mussels until bread crumbs are golden brown, stirring occasionally. Remove

mussels from oil and drain on cooling rack or paper towel.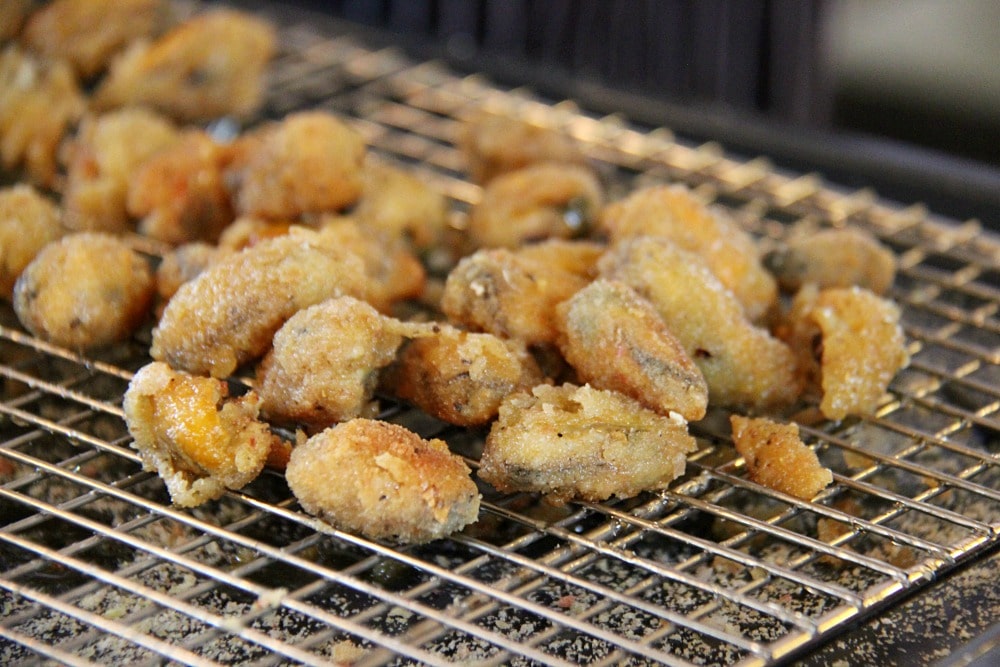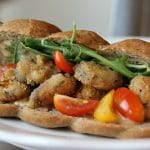 New London Mussel Po'Boy
A delicious and unique Po'Boy made with fresh New London Mussels.
Ingredients
Aioli

see recipe above

Fried Mussels

see recipe above

Baguette or Buns

Fresh Greens

Pickled Red Onion

Quartered Cherry Tomatoes
Instructions
) To serve as an appetizer: slice a French baguette on a diagonal, brush slices with butter

or butter infused olive oil and toast in oven until crisp to form crostini. Top each of the

crostini with aioli, fresh greens, pickled red onion, quartered cherry tomatoes and fried

mussels. Serve and enjoy!

) To serve as a main course: slice buns in half and top with aioli, fresh greens, pickled red

onion, quartered cherry tomatoes and fried mussels. Serve and enjoy!
The Table is such a beautiful space as a converted church the atmosphere is unique and truly special. From the gorgeous kitchen to the private nook that you can book for a private dinner for two.  From the moment you walk in you will be enamoured by the building, it's history and charm. Perfect for cooking classes PEI!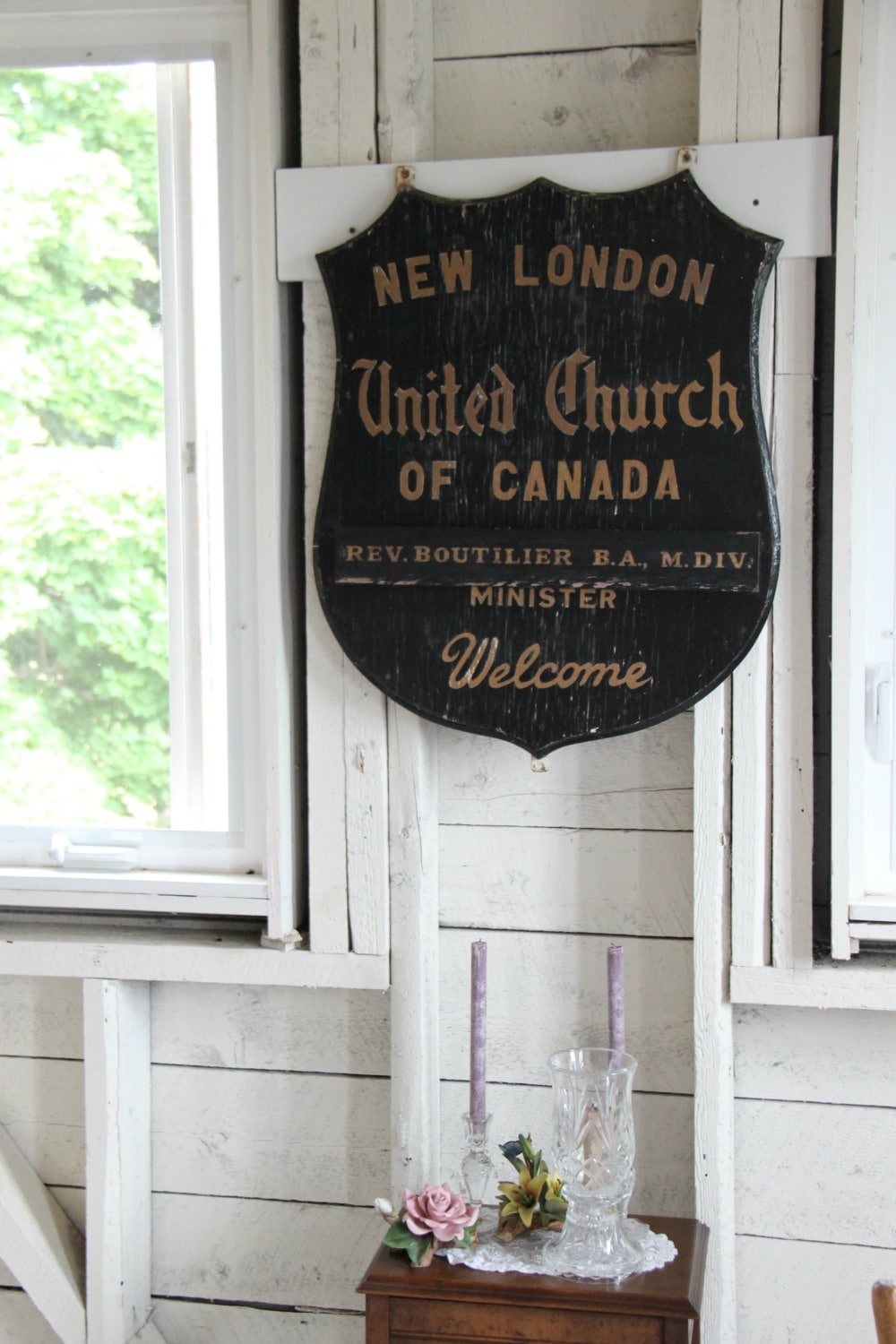 Follow The Table for more cooking classes PEI – on social media for up to date info and news:  Facebook, Twitter, Instagram and read reviews on Trip Advisor
Read about all of our Prince Edward Island Travel and see why we think it's the perfect summer vacation destination.
Disclosure: I was provided with this cooking class at no cost to facilitate my review. As always, all opinions are my own.