Taco night is a family favourite! We love a simple ground beef taco with all the traditional toppings – salsa, sour cream, cheese, lettuce, tomato, and jalapeños. While it's always delicious we wanted to branch out into some new taco recipes. We've rounded up so favourites that will please all palates. From traditional street tacos to new ideas and even jackfruit tacos! You will want to have taco night every night of the week. Grab your tortilla warmer or your favourite shells, some cheese, avocado, salsa or maybe some pickled onions? Chop some fresh cilantro and get ready to wow your friends and family with the most delicious tacos in town. You'll love these taco recipes. Don't forget to make a batch of Mexican Tepache – the perfect drink to serve alongside your tacos.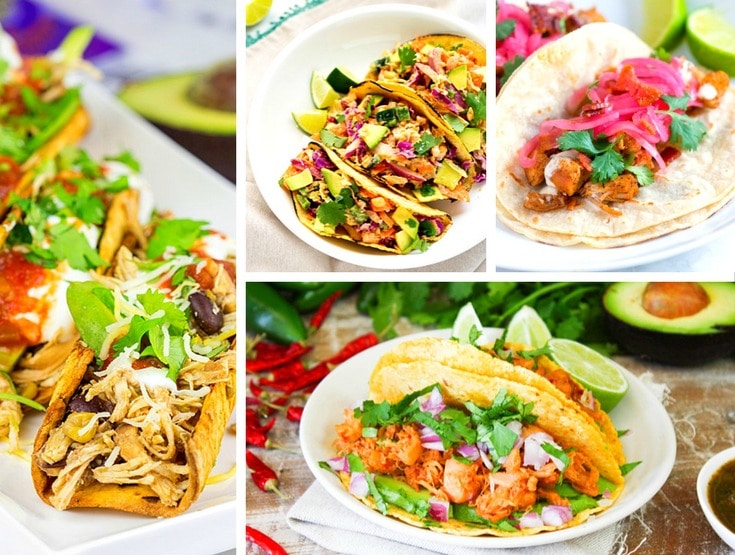 20 Taco Recipes You Need To Try Right Now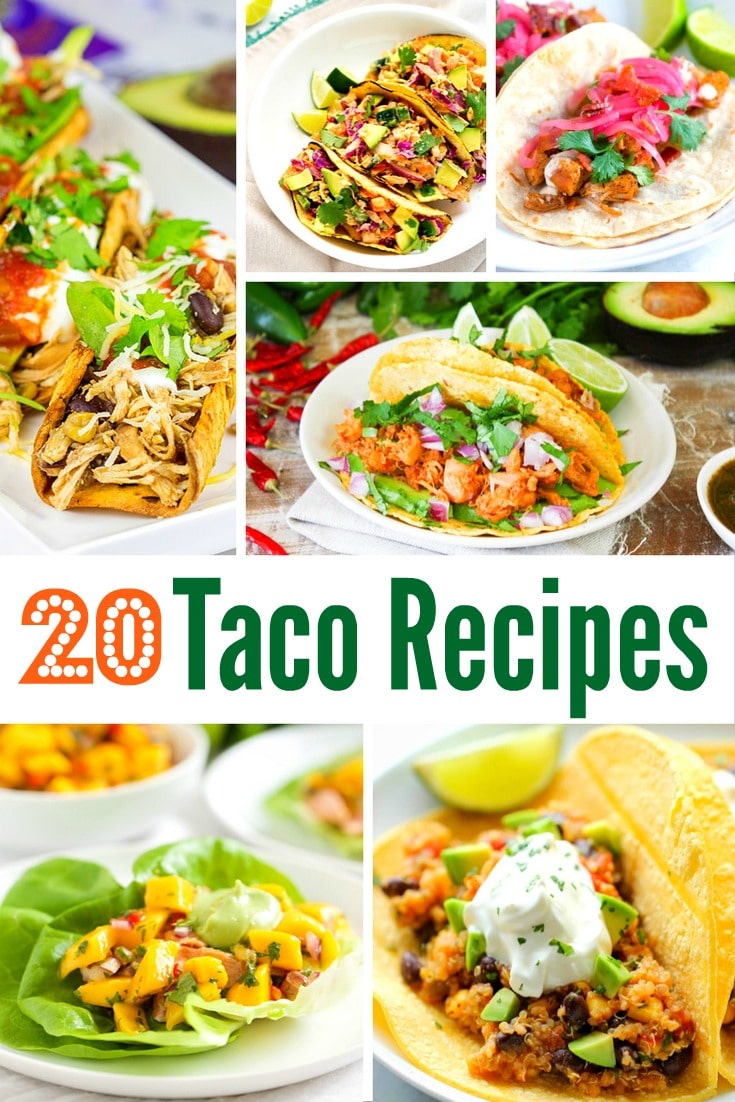 If you are planning an adult taco night check out our Blueberry Passionfruit Margaritas and don't forget some of these sides: Roasted Potato with Poblanos, World's Best Guacamole and Mexican Chicken Tamales.
Which one will be you try first?