Fresh fish is a favourite dinner at our house. It's light, easy and always tastes great with some fresh lemon. My boys are obsessed with squeezing lemon so anything they can squeeze lemon on is a favourite for them.  This dish is simple and delicious and a perfect dish for any night of the week. The light crust is perfect for Haddock but can be used on any other whitefish like tilapia or basa.
Check out our favourite skillets for a perfect skillet dinner. Whether you are looking for a [easyazon_link identifier="B00006JSUB" locale="US" tag="famfooandtr00-20″]12 inch cast iron skillet[/easyazon_link] or a [easyazon_link identifier="B00008GKDN" locale="US" tag="famfooandtr00-20″]10.5 inch[/easyazon_link] there are lots of great pre-seasoned cast iron skillets available.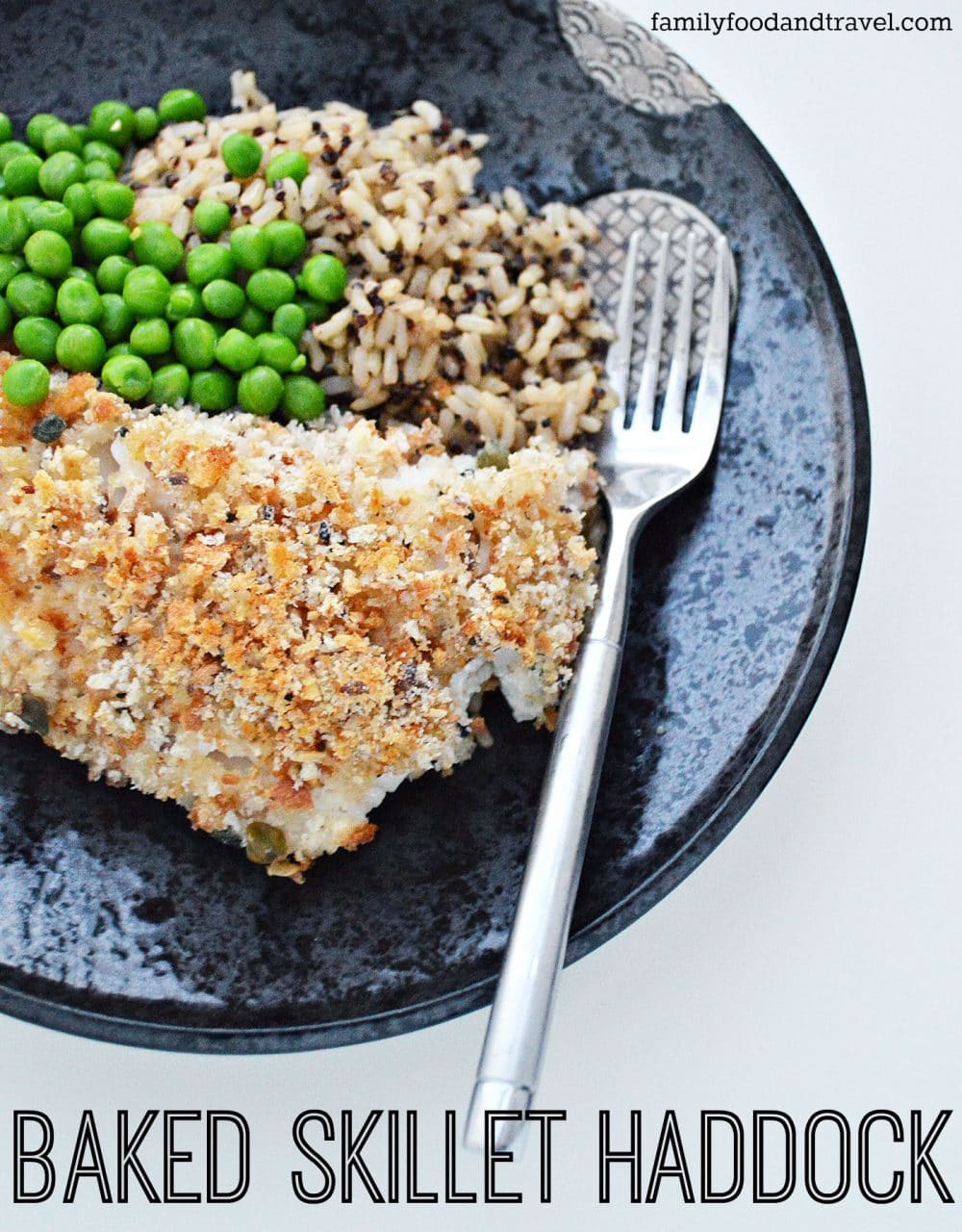 Baked Skillet Haddock
listed below for per person or portion (multiple per number of portions)
Ingredients:.
fresh haddock, we prefer wild caught
½ to ¾ cup butter cracker crumbs (like Townhouse crackers)
fresh lemon juice
1 cup milk or milk alternative (we used almond milk)
1-2 tablespoons of cappers
2 tablespoons extra virgin olive oil
1 tablespoon dry white wine
pinch of salt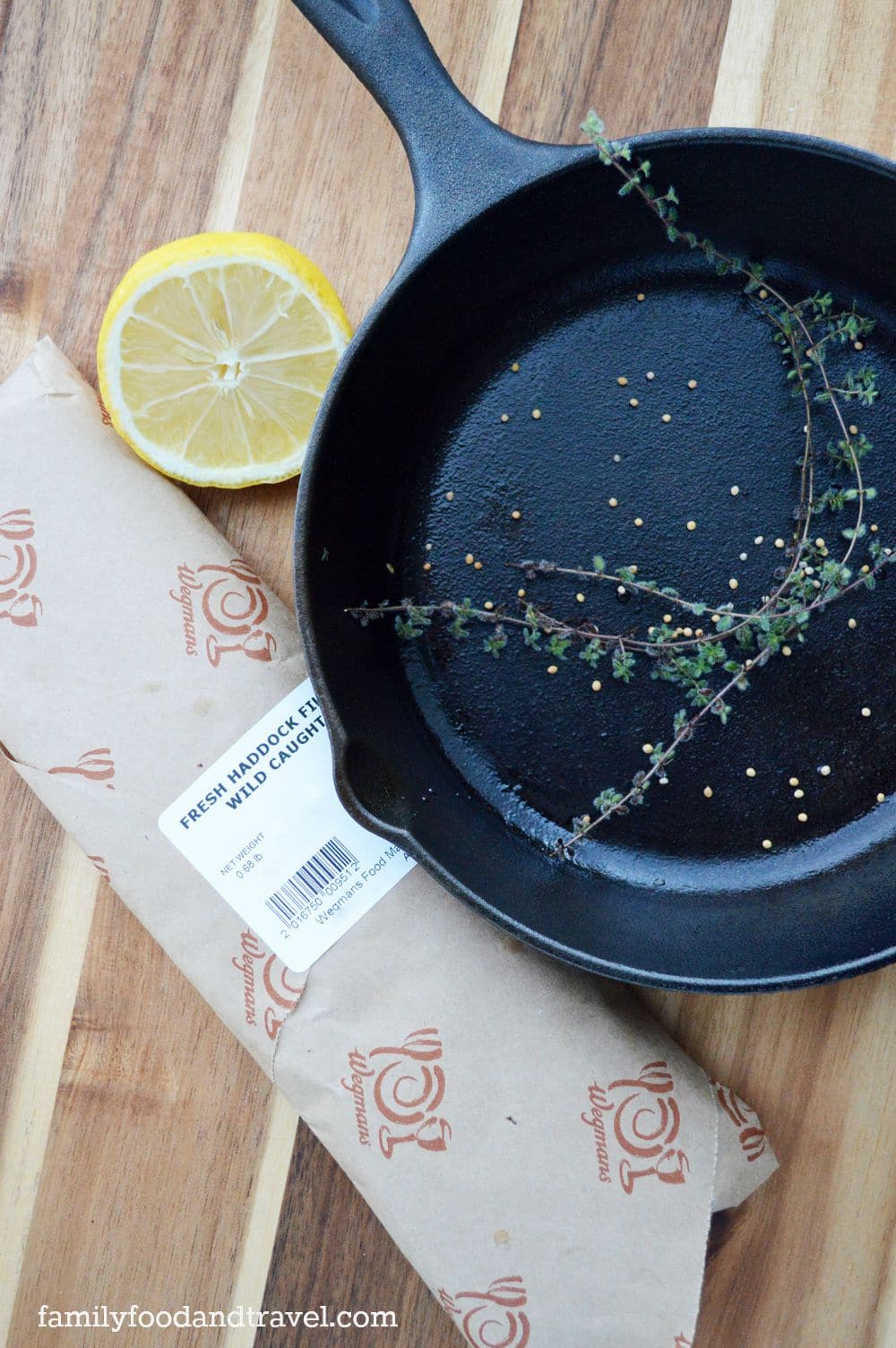 Directions:
Preheat the oven to 400 degrees. Add the olive oil to the skillet and place it in the oven while it is heating up. Soak the haddock in milk for a few seconds or up to a couple hours, covered and chilled, then dip into the smashed cracker crumbs. Carefully press the crumbs on to help stay in place. When the oven is up to temperature carefully pull the hot skillet. Pour in the splash of white wine, then lay the cracker coated fish into the pan. Sprinkle with the cappers, a little bit of fresh lemon juice and a tiny pinch of salt. Bake for 15 to 20 minutes or until the fish is white and flaky. You may check the internal temperature as well, look for something between 120° – 145°F We served this up with 90 second rice and steamed peas.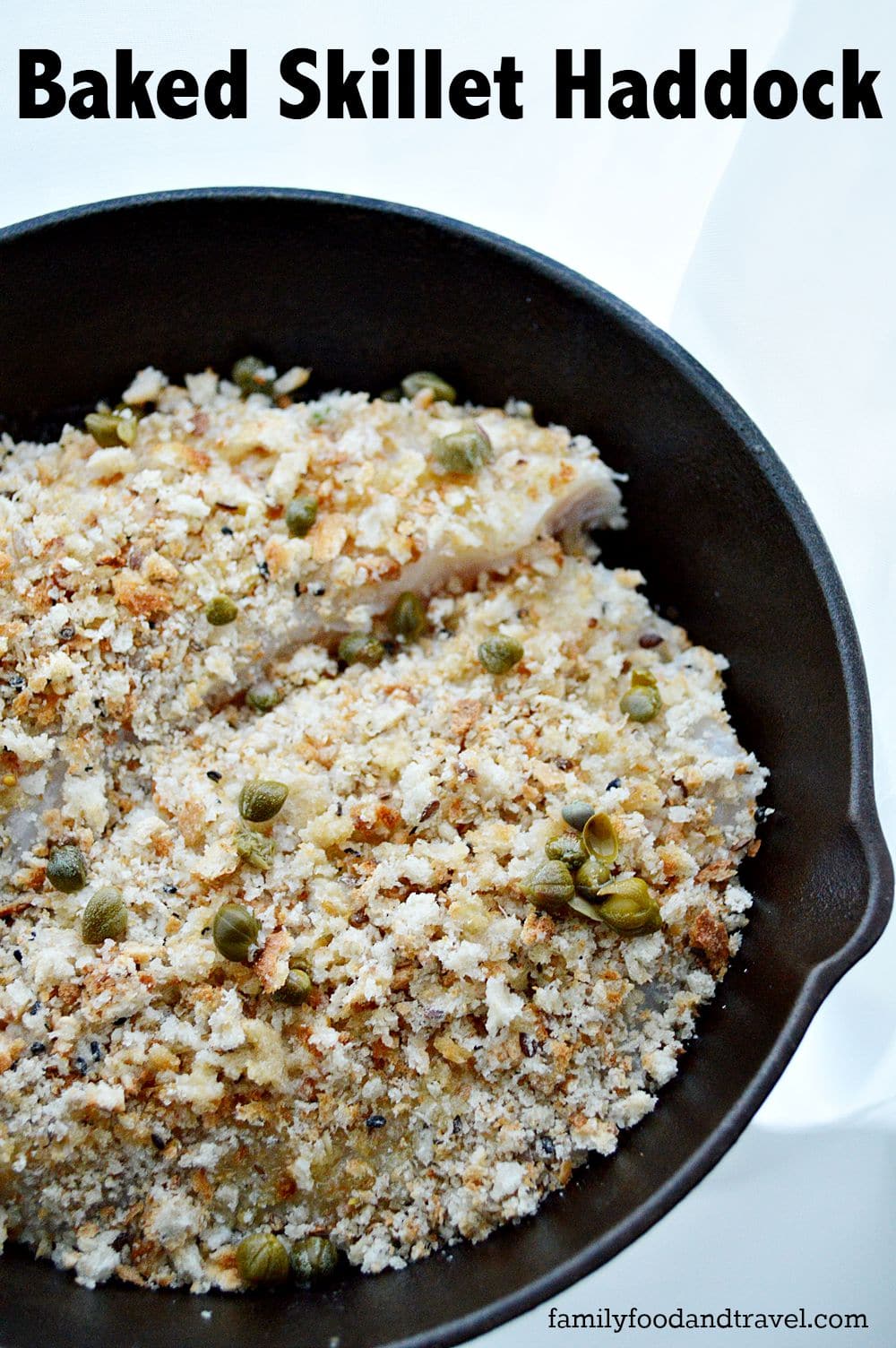 Looking for other fish dishes? Check out some of our favourites: Herb and Lemon Baked Tilapia, Tomato Baked Tilapia with Lemon and Coconut Poached Cod.
*Note: This post contains affiliate links