Salty snacks are my favourite just about any time of day.  I love popcorn so much that my bridesmaids bought me movie theatre popcorn to have in the limo for my bachelorette party. When G.H. Cretors asked me to review their popcorn I was really excited to try a brand that I've seen in lots of my favourite stores.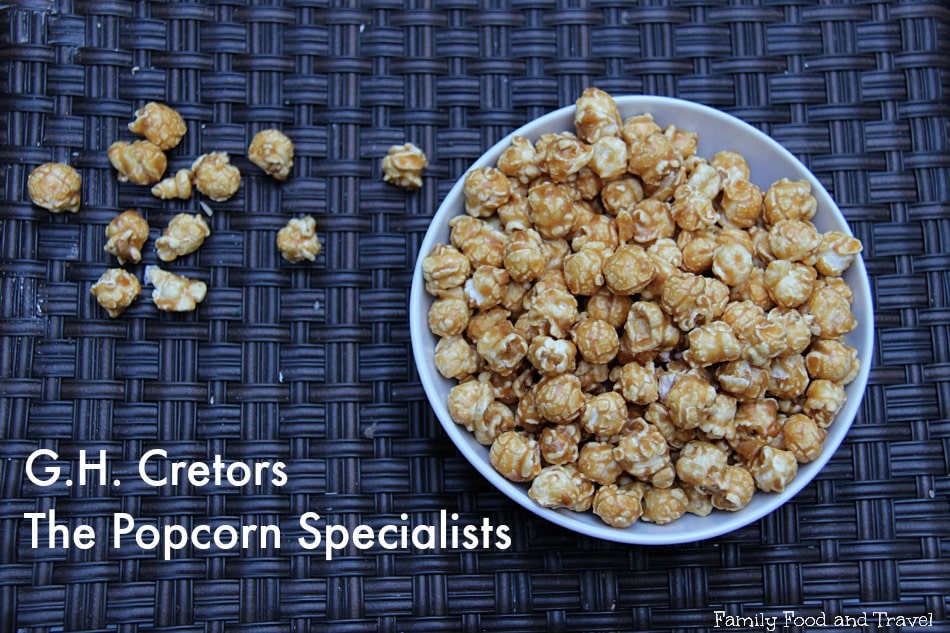 G. H. Cretors truly are the popcorn specialists creating a line of popcorn ranging from rich caramel to light simply salted – there is a flavour for everyone.  My favourite is their iconic Chicago Mix a combination of caramel and cheese – it's divine!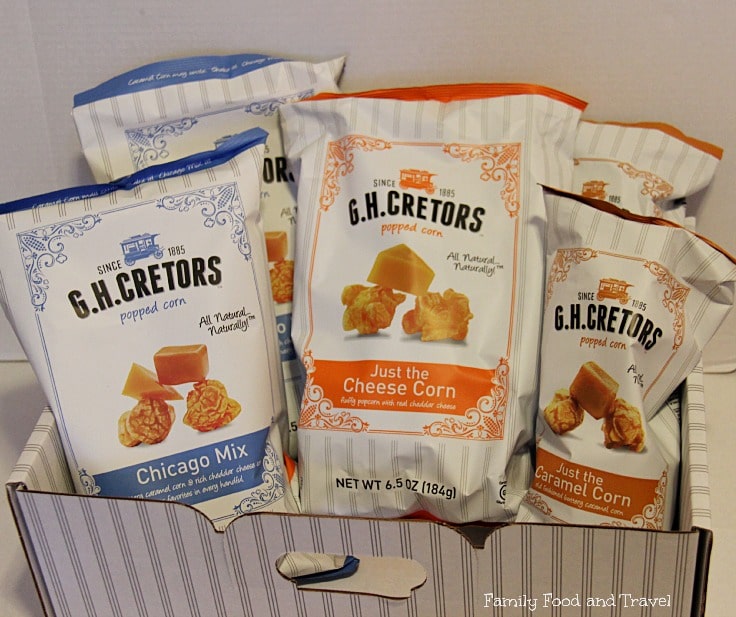 The combination of salty, cheese and rich buttery caramel are a match made in heaven! My boys favourite is the Cheese corn – they would eat the whole bag if left to their own devices! What I love about it is that the cheese popcorn is all natural – no artificial flavours or colours so I know the boys are eating something that is delicious, filling and natural.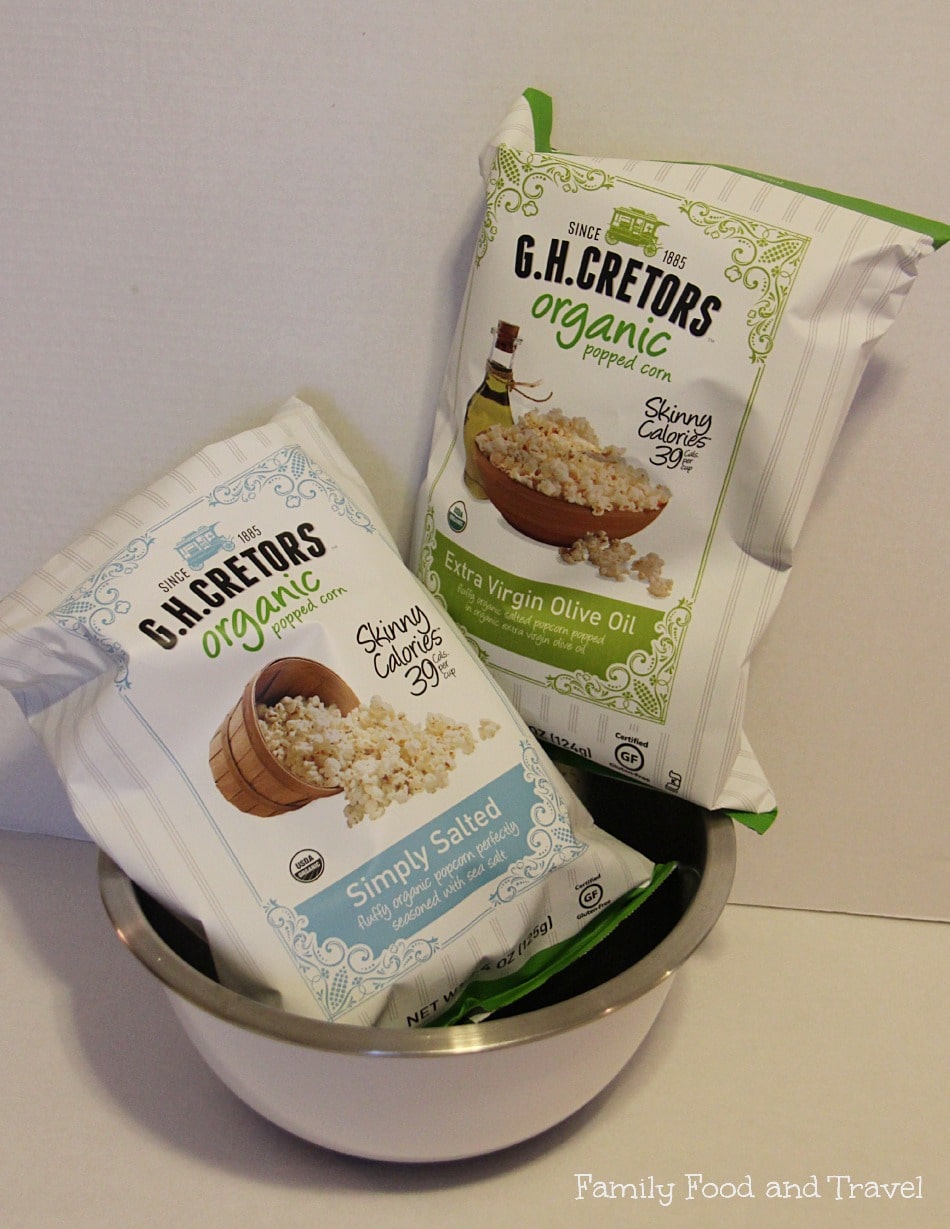 The new organic line is low in fat, lightly flavoured and only 39 calories a serving.  Check out all of the G.H. Cretors Popcorn flavours to find the one you'll love. G.H. Cretors popcorn is GMO free, gluten free, kosher and made with all natural ingredients.
G.H. Cretors is a family company.  Here's their story:
Owned and operated by mother-daughter team Phyllis and Claire Cretors, G.H. Cretors is the first direct-to-consumer brand from Cornfields, Inc., a national private label manufacturer of better for you snacks and confections. Popping high-quality, great-tasting popcorn is five generations strong– Claire's great-great grandfather invented the popcorn machine in 1885. At G.H. Cretors, each batch of popped corn is made with care using only the finest non-GMO ingredients including caramel made from scratch in copper kettles with real butter for the cleanest, most naturally delicious expression of popcorn ever. For more information, please visit www.GHCretors.com or find the brand on Facebook.
Win a sample pack of G.H. Cretors Popcorn:
Enter to win a G.H. Cretors Prize Pack.  The Prize pack includes a bag each of the Organic Extra Virgin Olive Oil and Organic Simply Salted as well as (2) 7.5oz bags of Chicago Mix, (2) 8oz bags of Just the Caramel Corn, (1) 6.5oz bag of Just the Cheese Corn.  Open to residents of Canada and the USA and closes on August 31st 2014 at 11:59 pm EST.