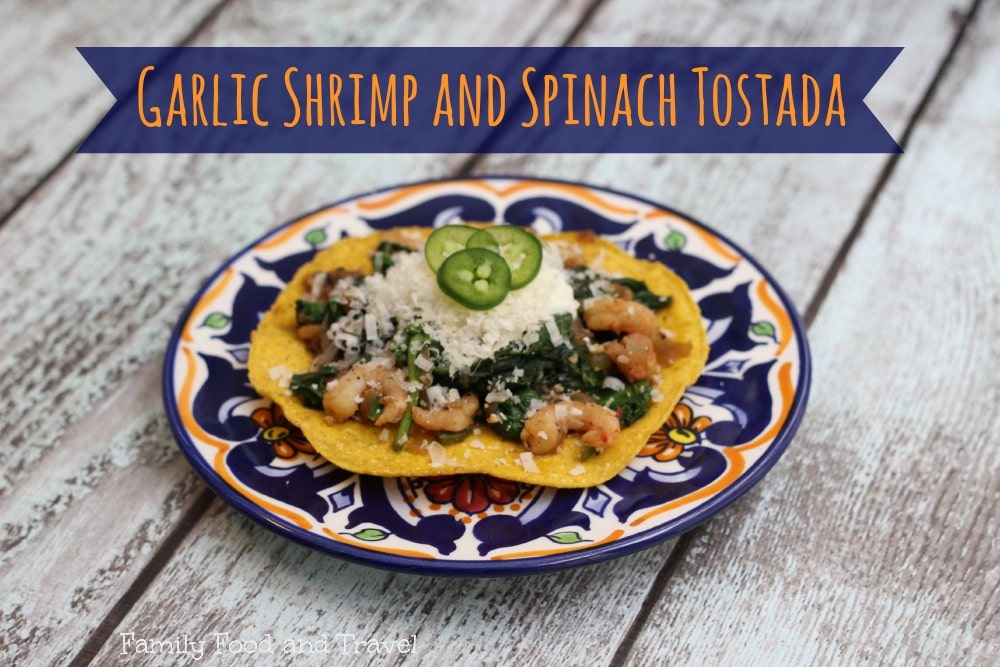 This recipe for Garlic Shrimp and Spinach Tostada was one of the first meals my husband made me when we were dating.  He called it a Popeye Tostada, I called it delicious!  Loaded with fantastic flavours piled on top of a crunchy tostada.

Garlic Shrimp and Spinach Tostada
Author:
Kerrie @ Family Food and Travel
Prep time:
Cook time:
Total time:
A quick, easy and delicious recipe for a great Mexican meal.
Ingredients
1 tbsp olive oil
½ a medium onion
2 garlic cloves, minced
3 cups fresh spinach
1 cup cooked shrimp
Instructions
Place olive oil in pan and sauté garlic and onion until slightly browned.
Add shrimp, cook together for 2-3 minutes on medium heat.
Add spinach and cook until wilted.
Arrange on top of tostadas and serve with salsa, crumbled feta or sliced jalapeños.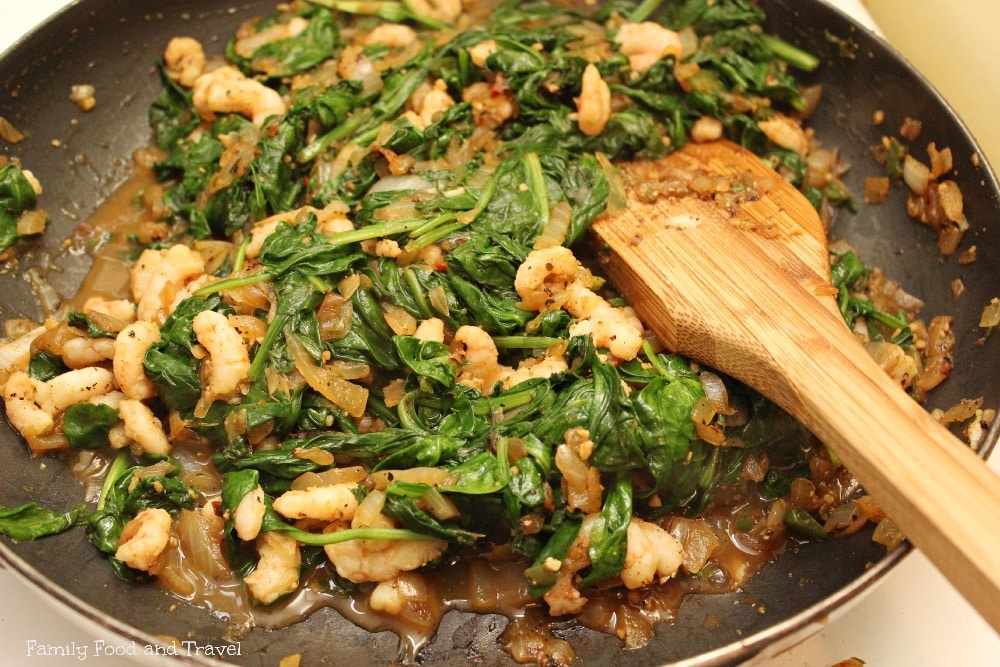 Can can top these tostadas with just about anything.  Finely grated cheese, feta, salsa, beans – really anything you would like to combine with the savoury garlic shrimp.  I love mine with grated old cheddar and some sliced jalapeño – perfect combination of flavours with a bit of spice.
What is a tostada?  The actual word tostada means "toasted" so it can mean a variety of different things in Latin America.  For me, and for these recipes I am referring to a hard tortilla – my favourite brand are Charras and are available at more grocery stores and WalMart.
What is your favourite tostada recipe?