Being a mom is the only experience I have ever had that has taken me through such a roller coaster of emotions.  Joy, laughter, love, frustration, anxiety, fear, anger, sadness and excitement.  Each day brings new challenges, experiences and joys.  I wouldn't trade it for anything, but these are the ten things I with I'd been told about being a mom.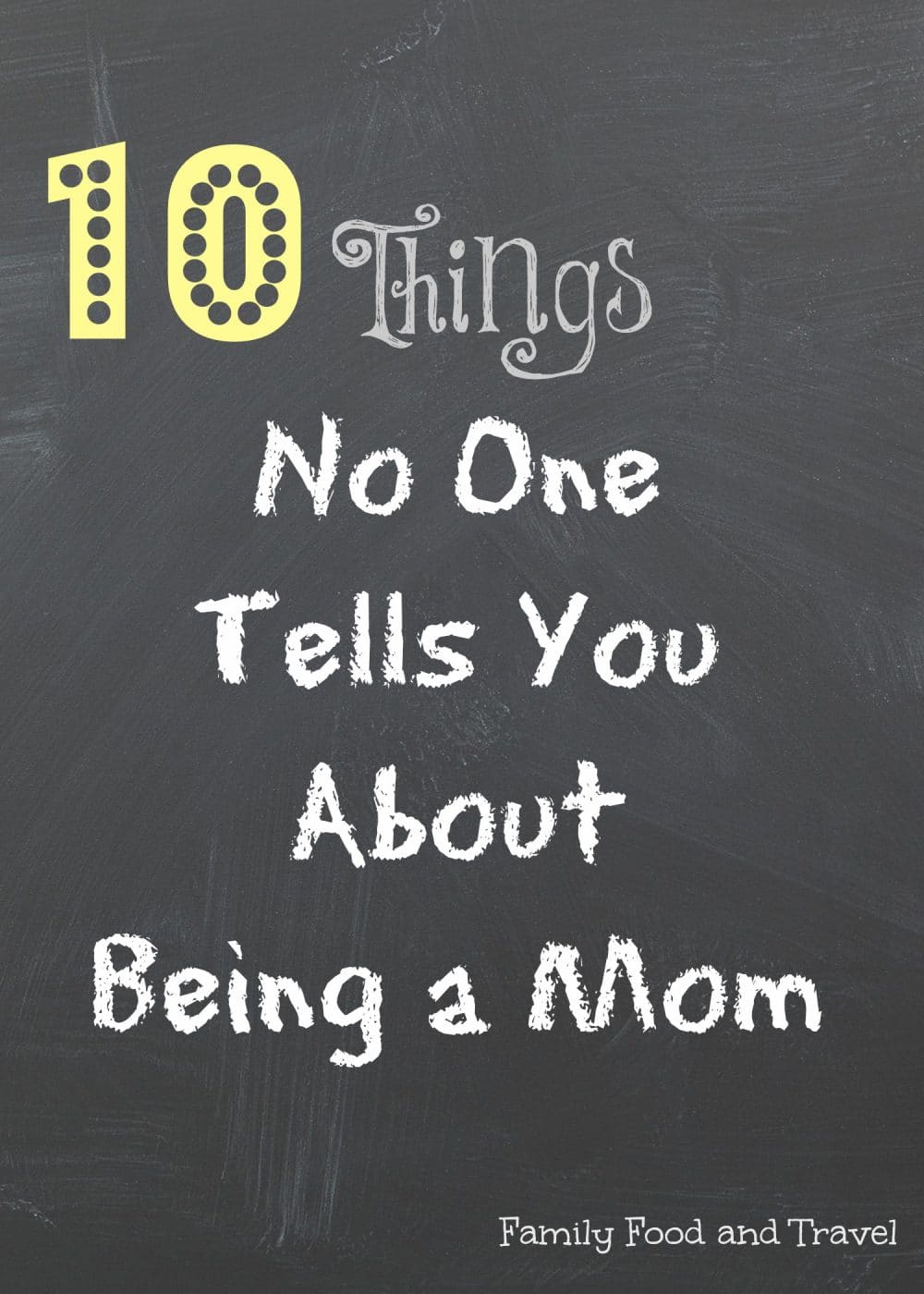 10 Things No One Tells You about Being A Mom
1. Your heart will forever be full of equal parts love and worry.  While you want your children to be happy and independent you worry about how they are doing in school, their interactions with other kids, whether they ate they lunch or got scared by someone or something.  Even though I was not a worrier before children, I do lay awake at night now thinking about things that I have little to no control over, all the time.
2. You will long for your life pre-kids from the moment you bring your newborn home.  You will miss your friends, sleep, reading, watching TV and going out without having to undertake a process as complex as a military manoeuvre.
3. You wouldn't go back to your life pre-kids, not even for a minute. Well, maybe a minute, but not any longer.  The joy and heartache you feel as a parent is so all consuming that you know this was exactly what you were meant to do.
4. You will eat food off of your kids' plates standing up in the kitchen more often than you'd like to admit.  You might even consider wiping your child's nose with your hand, or various other gross things you were never contemplate before.
5. Your relationship with your spouse will change dramatically.  Not just in the way you interact with each other, but in every single way.  Your parenting roles comes first and sometimes that causes problems you could have never imagined.
6. You will catch vomit in your hands often.  As someone who is terrified of bodily fluids I can tell you that I never imagined I would deal with my children being sick as well as I have.
7. New releases of children's movies are more exciting for you than your children.  I am looking forward to the new Planes movie this summer and my boys don't even know it's coming out.  Not only do I know I will love the movie, but taking the boys will be such a special and fun outing.
8. You will seriously doubt that you ever knew anything.  Becoming a parent is the most humbling experience of my life.  All of the books, the University degrees and the life experience could not prepare me for the millions of questions and decisions I have every single day.  I can read books, seek out answers and find experts but in the end when it comes down to it, it is just me making decisions that I hope will not permanently ruin my children.
9. You will become that annoying person that only wants to talk about your children.  Mainly because you don't have time for other interests, but more because you are so in awe that you created this remarkable beings.
10. You will become the best version of yourself because that is who you want your children to see.  The excuses you made before about your health, your diet, your choices are not magnified by children who depend on and look up to you.  You will be reminded that you are their role model more often than you'd like to admit and you will seek to find ways to live up to that.
But most of all, you will laugh, you will cry and you will be the better for it.  Children truly are life's change agents.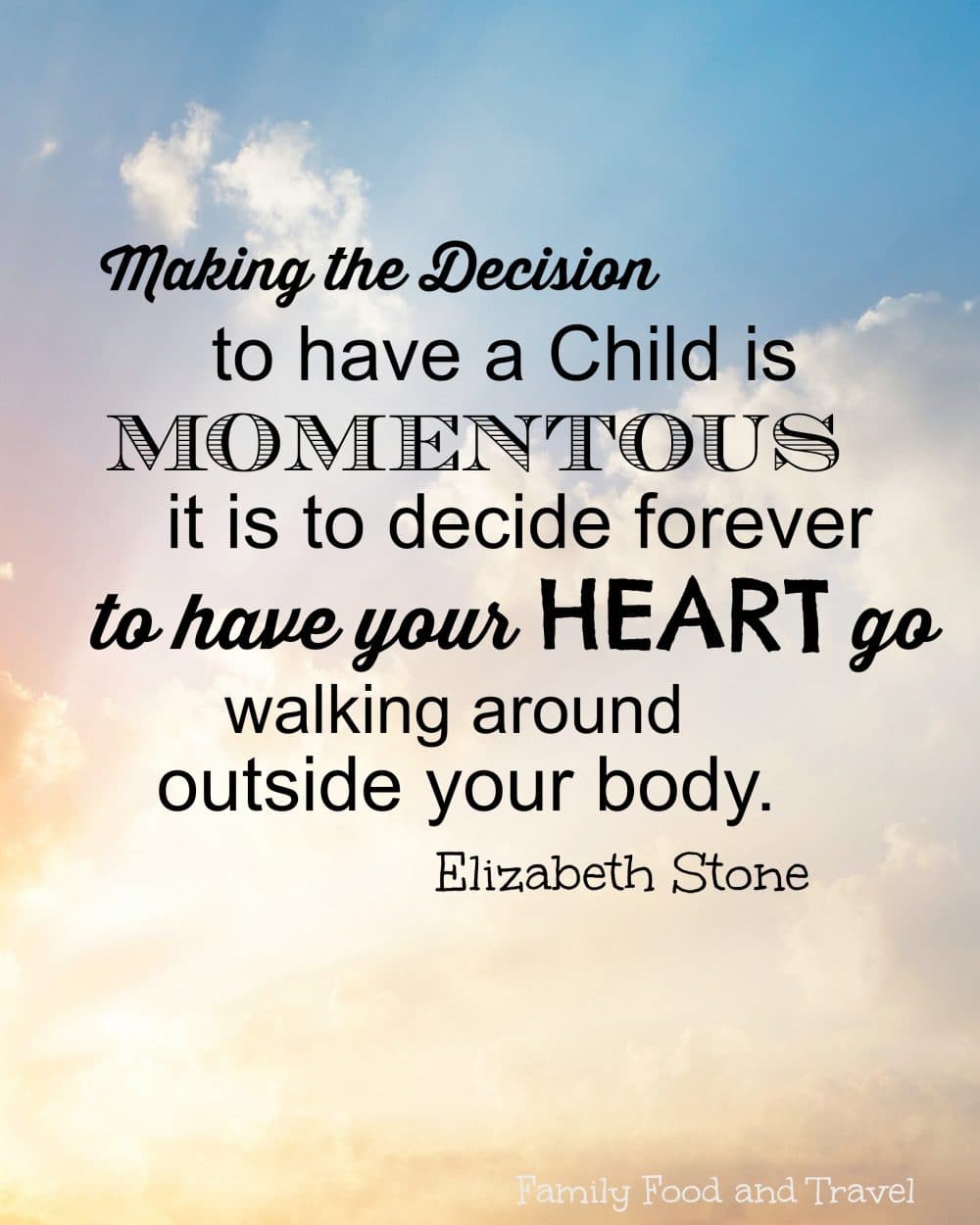 To all those mama's out there sending you a big hug and a bucket full of patience.