Christmas crafts are one of our favorite family activities. From these cute Button Christmas Trees perfect for any age and our DIY Holiday Star for adult crafters.
Today we are sharing this super fun Christmas Craft for Kids to make – a Christmas Tree Craft. Great for decoration, for a Christmas card or to decorate your mantel. Make a bunch and create a Christmas Tree garland.
Nothing says Christmas like a fun craft made by little hands! Make one our 101 Christmas Cookie Recipes for the perfect snack along with Christmas crafting.
Christmas Craft for Kids
Christmas Tree Craft Supplies:
Colored craft papers
Pencil or pen – for tracing the template
Scissors
Craft glue or glue stick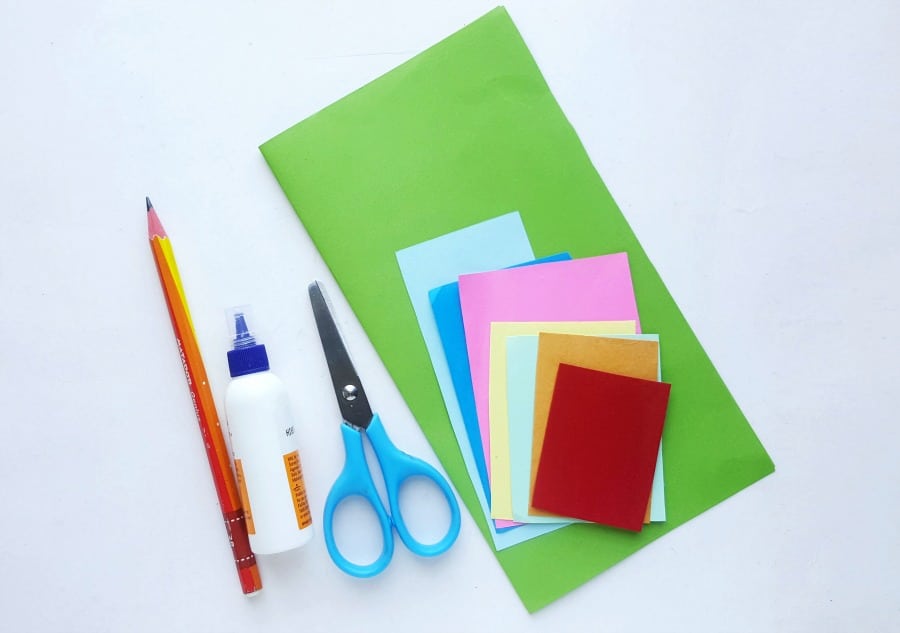 Kids Christmas Craft Activity
Step 1:
Select colored craft papers. You can use scrap craft papers for this project as well. Trace the template patterns on the selected craft papers using a pencil. Use scissors to cut out the traced patterns. The template includes 1 small strip, 1 star, 1 square, 8 round shapes of 2 different sizes and a semi arch-shaped pattern.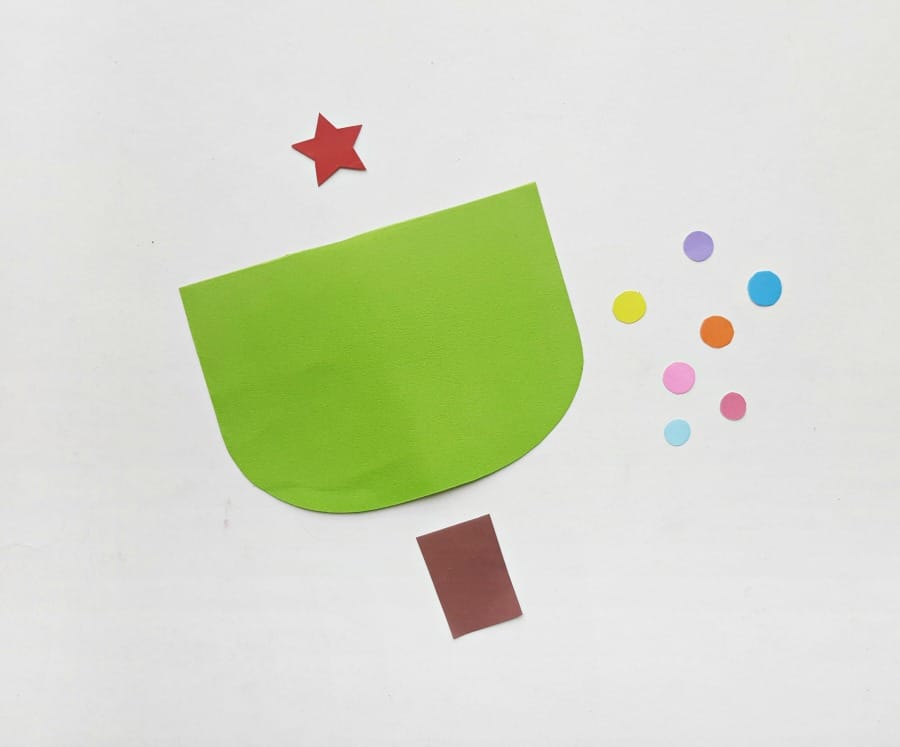 Step 2:
Take the semi arch-shaped pattern and create small accordion folds with it, lengthwise. Try to keep the folds small and even.
Step 3:
Take the small strip cut out and apply glue on any one side of it. Hold the folds together along the straight side of the pattern.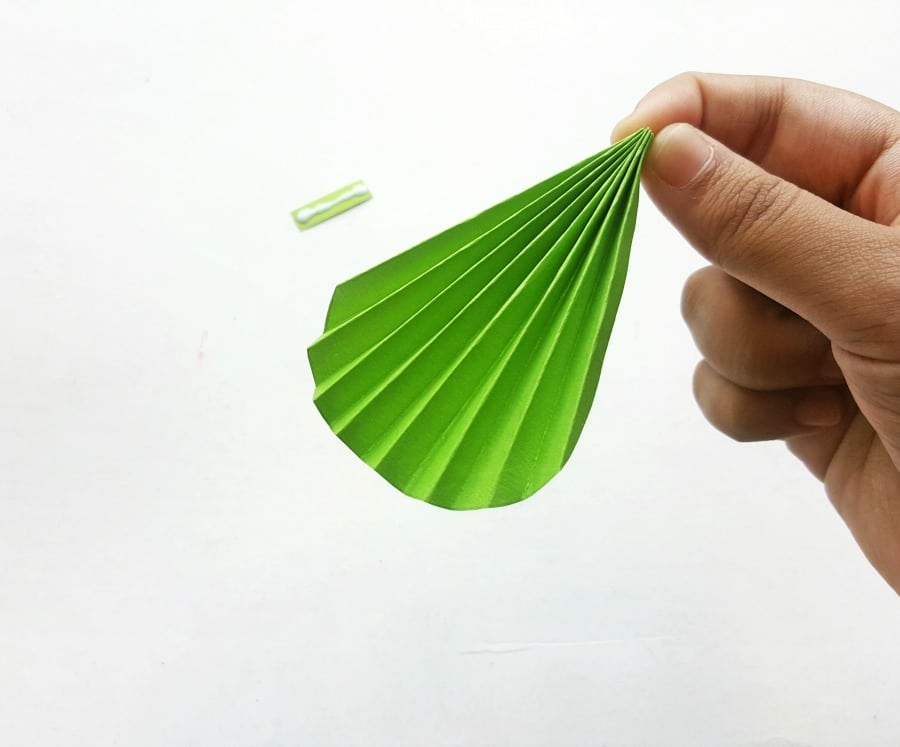 Step 4:
Attach and wrap the folds held together with the glued strip to secure them. Press the strip firmly on both sides to make sure that it is glued nicely with the folds. This end will be the top end of the tree.
Step 5:
Glue the star cut out on the top end of the tree.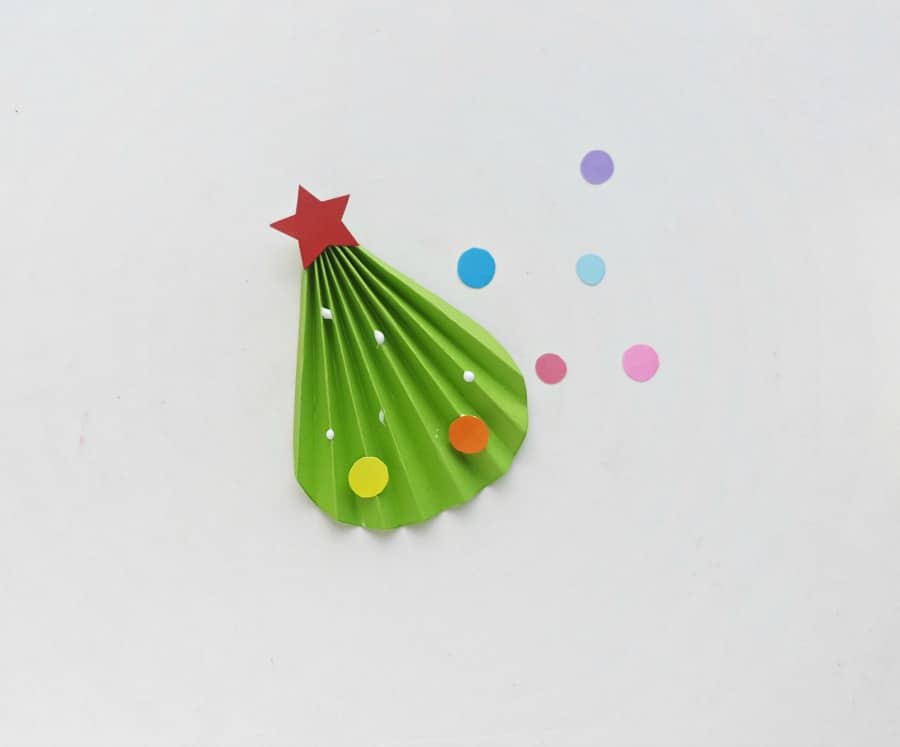 Step 6:
Apply small drops of glue on the tree; where you'd like to add the small round cutouts (for the tree decoration).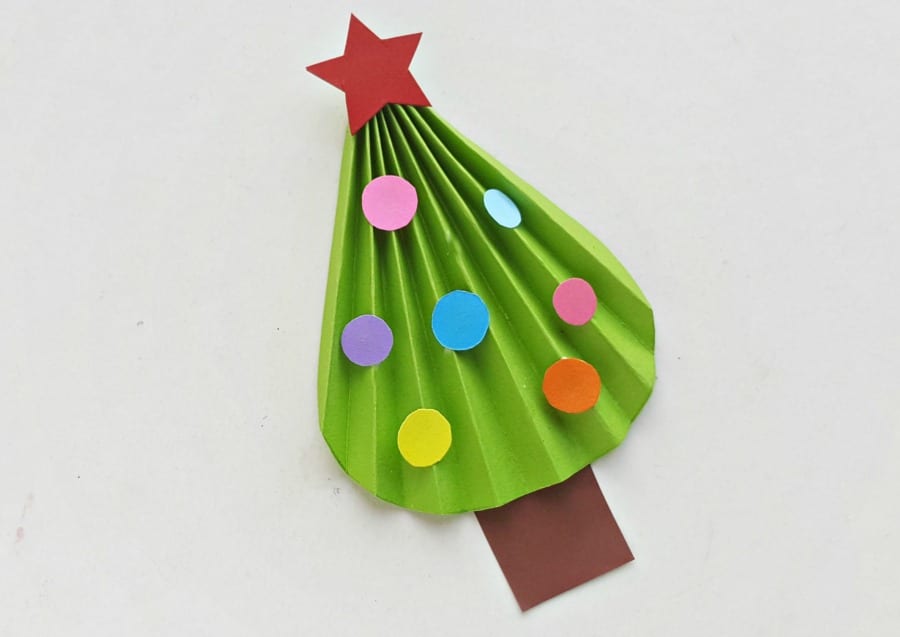 Step 7:
Now attach the square cut out (the trunk) on the bottom, the back side of the tree.
Allow the glue to dry.
You can add more details, such as craft glitter, confetti to decorate the tree.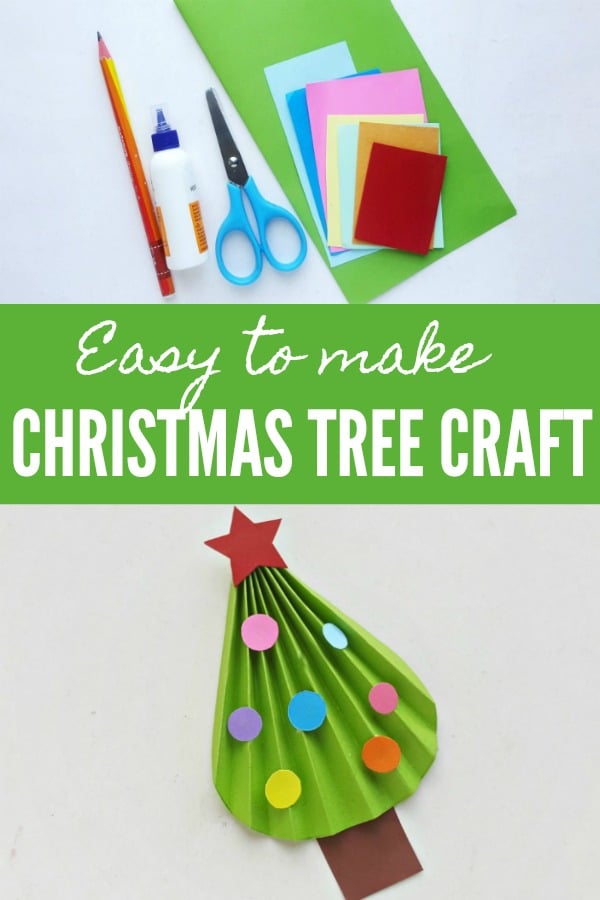 Follow our simple directions and you can make your own cute Christmas Tree Craft.
Attach a strip or paper loop to the top to convert it into a DIY Paper Christmas Tree Ornament.
What is your favorite Christmas craft for kids? Check out this super cute Santa's Belt Buckle craft.