The Christmas season brings plenty of fun times, happiness and joy to millions of people every year.
From drinking hot chocolate, enjoying Christmas Bark, to trimming the tree with family, there is so much to be excited about during this wonderful, magical season.
The truth is though, with all those wonderful things comes the pressure and stress of meeting expectations of work, friends, and family and several different obligations along the way.
This stress can take the fun out of even the happiest and most magical time of the year, leaving you unhappy and overwhelmed.
There are ways to relax and unwind this Christmas season, that will bring the joy back to your holiday celebrations.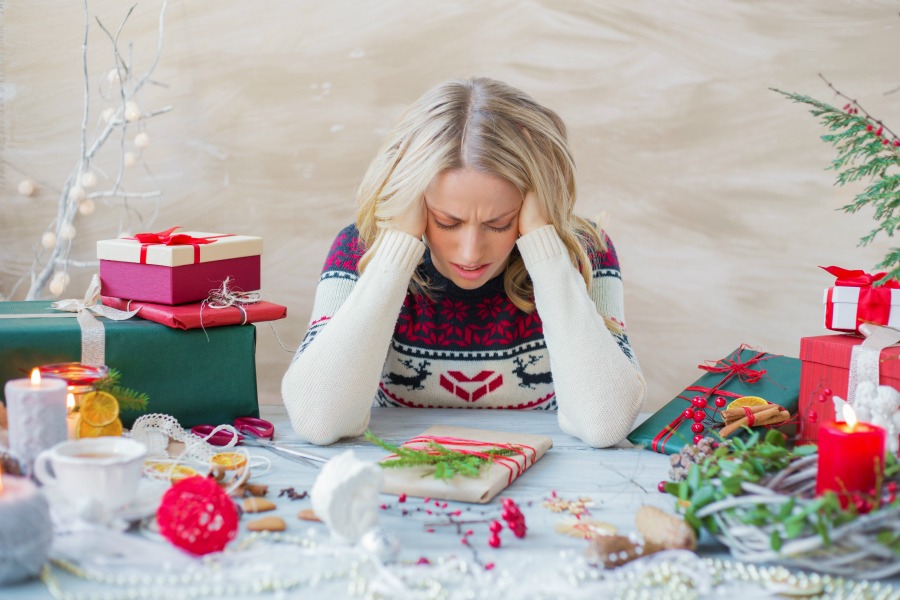 Get Rid of Holiday Stress – Relax and Unwind this Holiday Season
Make Errands Special
Running around over the holidays, attempting to complete all the errands and tasks can become monotonous. From sending out your Christmas card and purchasing gifts, to picking up holiday groceries and stocking stuffers, you can feel as if you never stop. Make the errands you have to run a special time for you.
In fact, whenever possible leave the children with a sitter or your significant other and go when the stores aren't crowded. You can also make a pit stop at your favorite specialty coffee place so you can do your errands with a tasty beverage in hand. Making the errands you have to run a special time is a great way to get in some time to unwind.
Want cafe-quality coffee at home? Become your own Barista.
Recharge Your Batteries
Over the holidays it is important to take the time to recharge your batteries doing something that brings you joy and gets you into the holiday spirit. Whether that is curling up with a good book and a hot chocolate or watching your favorite Christmas movie with a tall glass of eggnog, finding time for you to recharge is so important. Order a subscription box or enjoy a great book.
Bake What you Love
Baking over the holidays can come with so many requests from family members. Don't get too overwhelmed with those and remember to always bake something you enjoy eating too. Just because your favorite isn't what everyone else likes, doesn't mean you shouldn't make it for yourself. Try out our Chocolate Chip Shortbread or one of these 101 Holiday Cookies to Bake.
Perform Breathing Exercises
When you feel yourself becoming stressed out and overwhelmed, take a second to take some deep breaths. Slow your breathing, in through your nose for a count of 4, hold it for 4, and out through your mouth. This will help to reduce the stress you are feeling and help you to relax.
Get Enough Sleep
Over the holidays, sleep patterns can change, and a good night's sleep can fall by the wayside. It is incredibly important to ensure that you can get a solid rest at night, helping you to recharge for the busy days ahead. Make sure to give yourself adequate time to fall asleep, avoid screen time 2 hours before bed and practice breathing exercises before attempting to sleep, these all help to raise the quality of your rest periods, causing you to wait up refreshed, less stressed and ready to take on the day.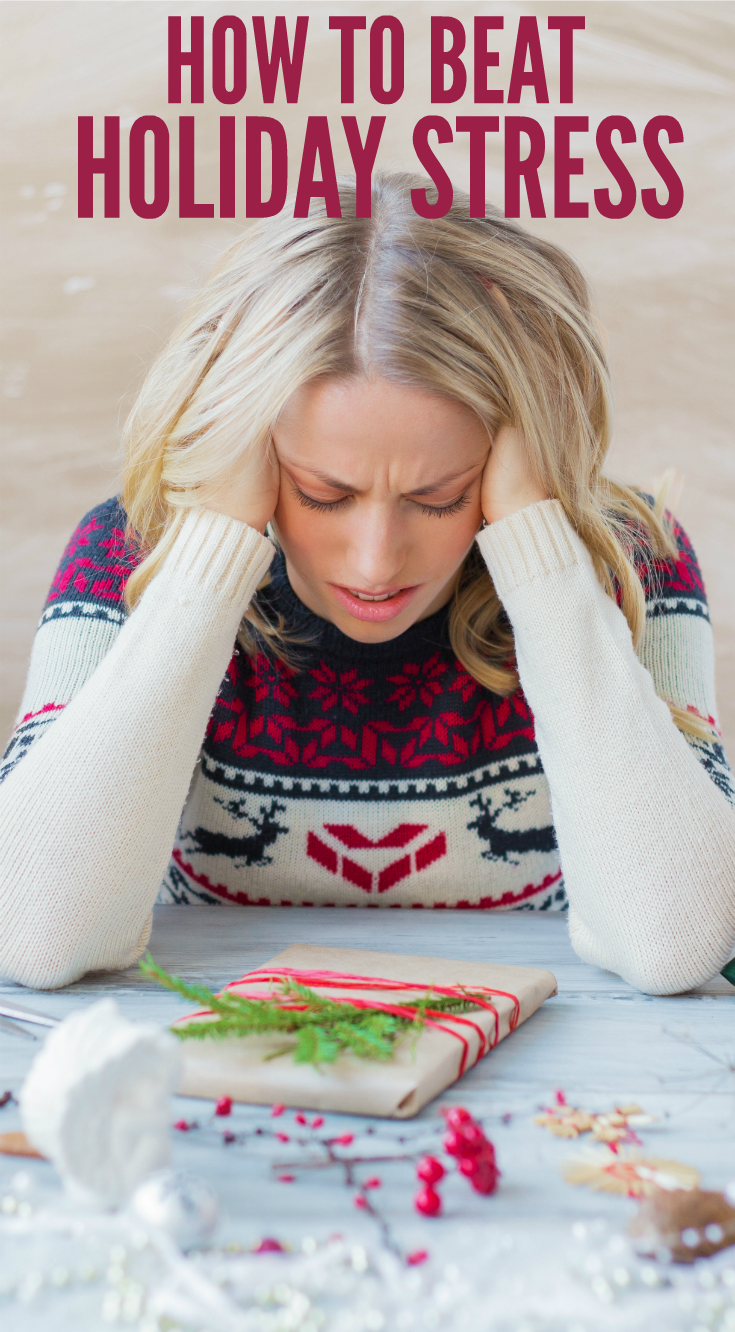 The Christmas season can be stressful, busy and overwhelming, but it doesn't have to be. Make sure to take some time to relax and unwind this year, taking in the joy of the holidays and the magic they have to offer. In no time you will get rid of the holiday stress and instead be enjoying some holiday happiness.
Don't forget to check out our tips for a great Christmas party, and a fun Christmas Word Search the kids will love to complete.