Winter has not always been a season I've enjoyed. Scraping off the car, boots, bulky coats and sub-zero temperatures are not my favourite activities. Since having kids my opinion on Winter has most definitely changed. Now, I think of sledding, hot cocoa, building snowmen and skating. It's a season of magical snowflakes and a for my boys their excitement to build their first snowman of the year is almost too much to handle. With each falling snowflake they ask if we can build a snowman. Since we haven't had any snow stay I decided to improvise and we built Marshmallow Snowmen instead.
These adorable snowmen can be made with simple ingredients and the finished product could be used to top cupcakes, displayed on a stick or a party platter, or simply gobbled up upon completion.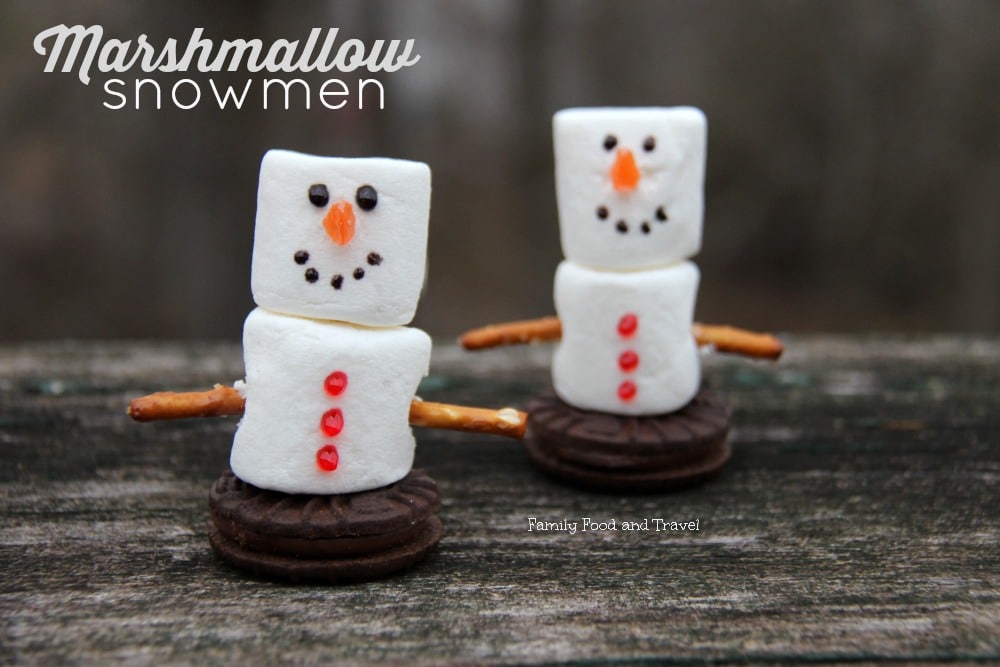 What You'll Need:
Marshmallows (medium sized)
Pretzel sticks
Chocolate cookies
Orange gumdrop or Starburst Candy cut into small triangle
Toothpicks (or use royal icing as a 'glue')
Wilton Black Sparkle Gel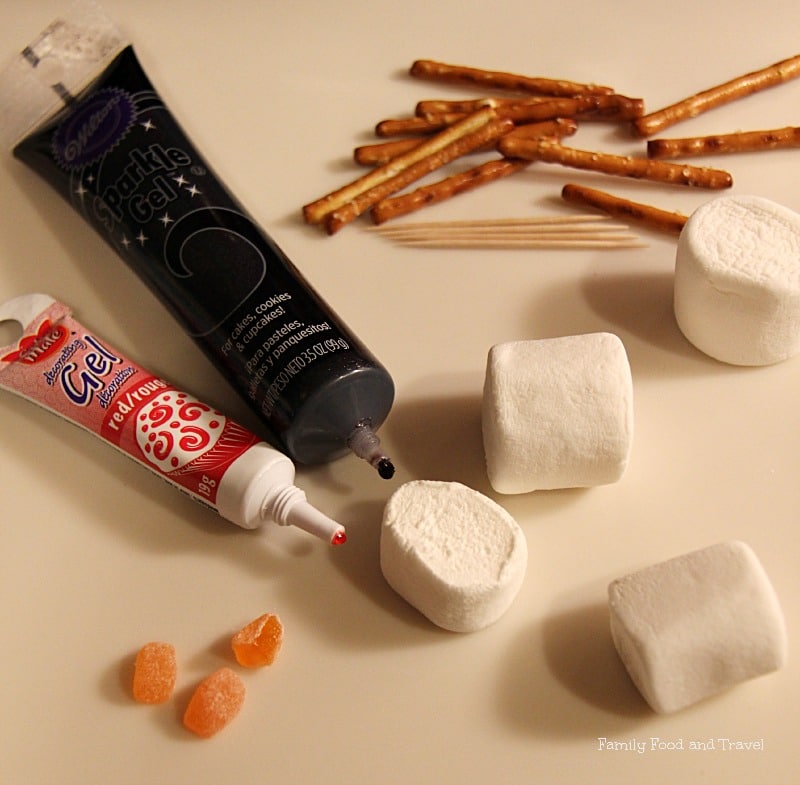 Directions to Make Your Marshmallow Snowmen:
Place two marshmallows on a toothpick (or if making with kids you could stick them together with royal icing)
Use royal icing or a tiny end of a toothpick to attach nose.
With Wilton Black Sparkle Gel put on dots for eyes and mouth
Using Cake Mate Gel Red put on three dots for buttons on bottom marshmallow
Cut pretzel sticks in half and insert into bottom marshmallow for arms.
Use royal icing of the end of the toothpick to attach cookie base for stability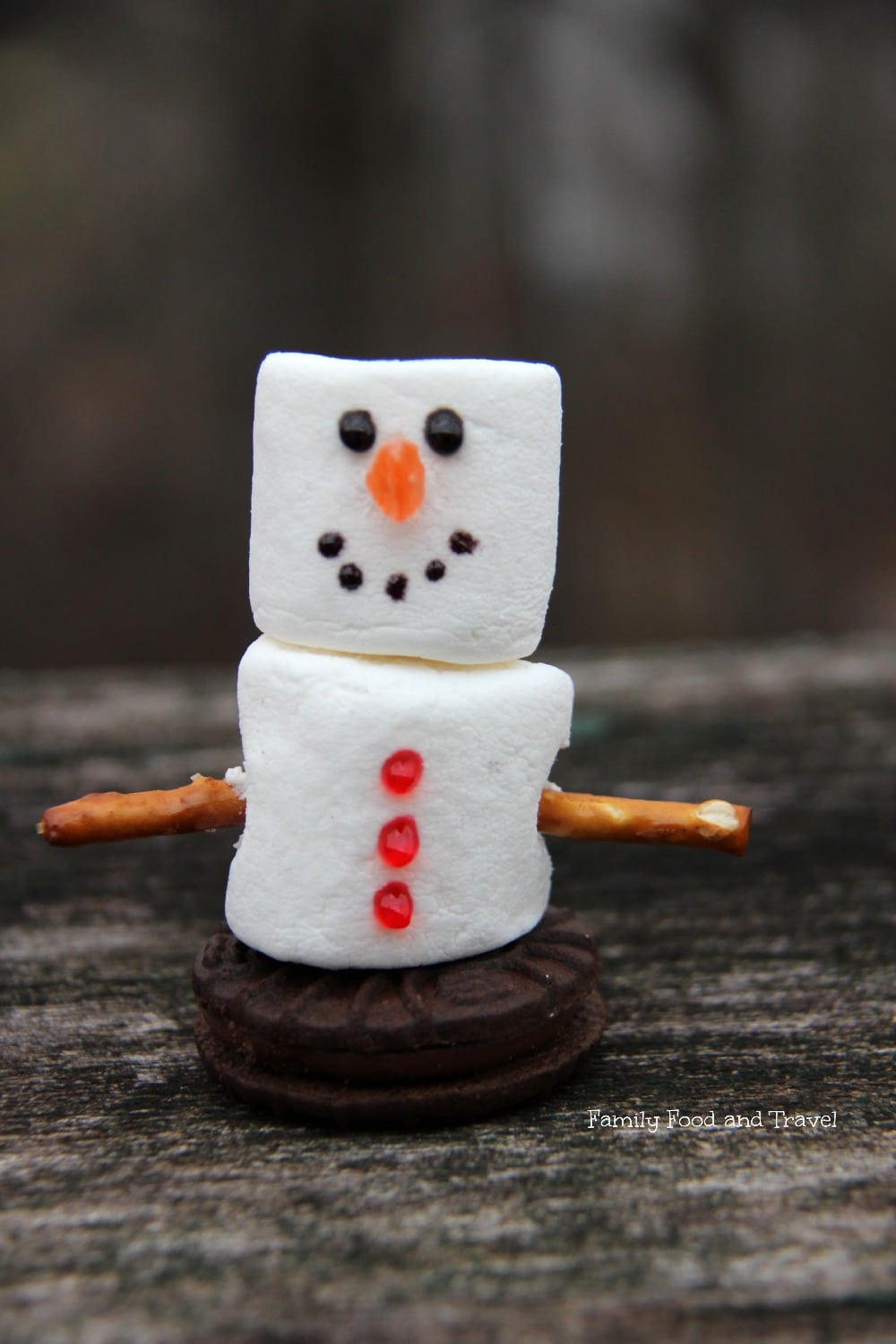 Snowmen are perfect for winter parties and more. We've even had our Elf on a Shelf make these as treat!
Don't forget some fun and festive Kid-Friendly Holiday Food. Perfect for holiday party planning.
Happy creating!