McCall Idaho is a beautiful town situated near the Payette National Forest. With stunning views and resort amenities, it's the ideal vacation location.
Once a logging community, it's last local sawmill closed in 1977 making way for McCall to reinvent itself as a year-round outdoor activity. The town reminded us of other ski-resort towns we've visited in North America. With its log cabin architecture and small shops and restaurants, it was the perfect setting for a family vacation.
You'll love the lake right in the middle of town. Sand, swimming and watersports – all just a short walk away.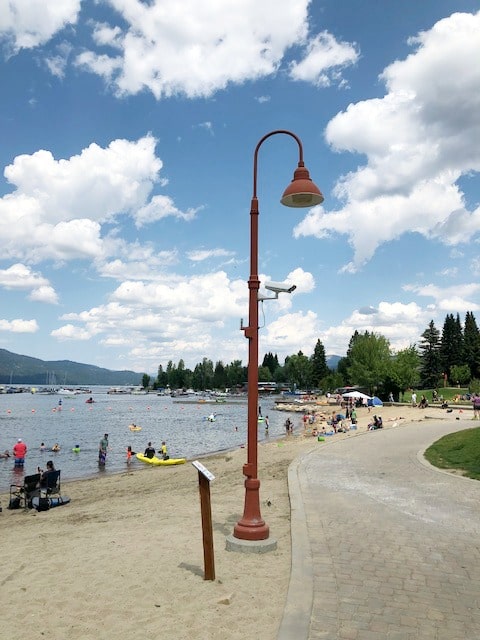 Flying to Idaho? Check out our tips for the best time to buy summer airfare.
We visited Payette Lake and walked throughout the town. We enjoyed a fantastic lunch at My Father's Place, grabbed some souvenirs and soaked in the sun by the lake.
Love burgers? You must try the specialty burgers at My Father's Place. Thick shakes, fresh-cut fries, and burger toppings to die for. Yum!
While the line up may be long at peak season, it's absolutely worth the wait. Grab a table outside and enjoy the sights and sounds of McCall.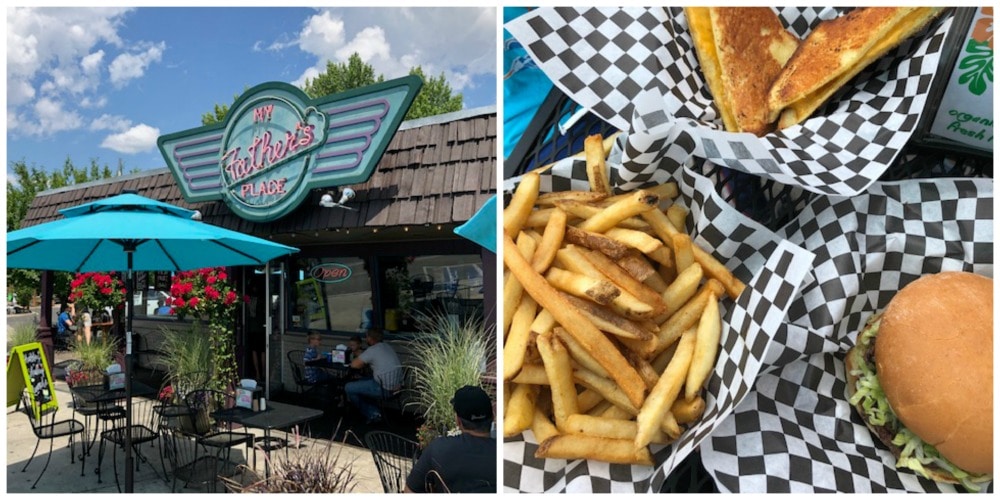 We drove to Brundage Mountain to explore their hiking trails. Wow! What stunning views. Forest as far as the eye can see. Drive up the mountain to explore various lookout sites that lead to lakes, waterfalls, and rivers.

Check the trail maps and guides to find one that is suitable for your family's' age. Some are more difficult and longer than little ones can enjoy.
After a wonderful day hiking, we headed to Yahoo Corrals for an evening trail ride and BBQ.
I must admit I wasn't sure how my 9-year-old twins would react to a long trail ride when they had zero horseback riding experience.
From the moment we arrived, any worries were instantly put at ease by the knowledgeable staff and beautiful (healthy and well-cared for) horses.
The boys jumped on first and were eager to hit the trails!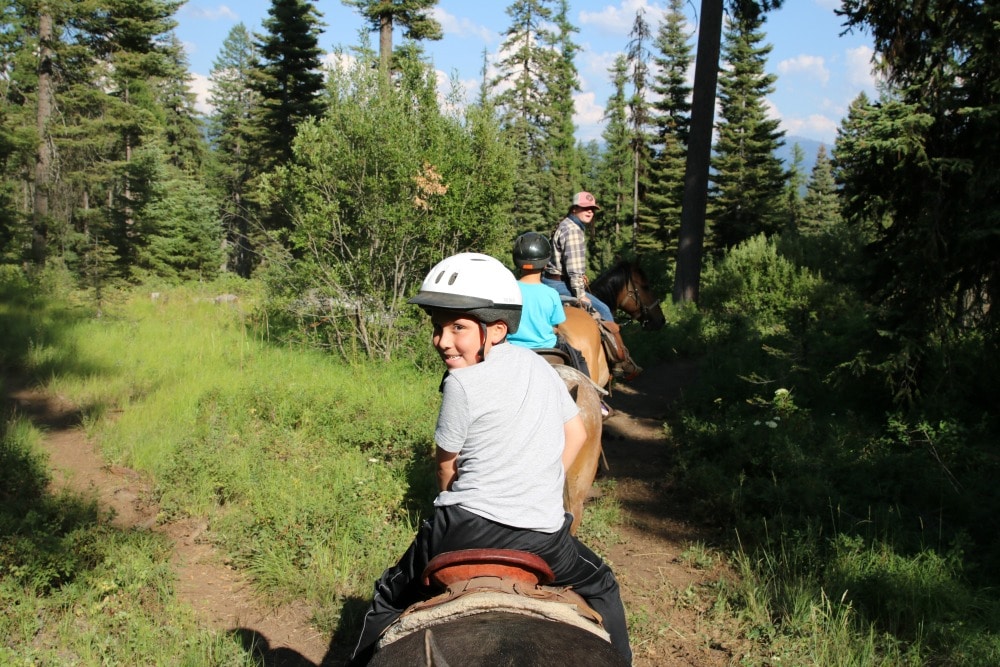 From the moment we set out on the trail the scenery was stunning. The horses were so well trained and navigated challenging footwork, over stumps, rocks, and steep hills. Whether you are an experienced rider or it's your first time this is the ride for you!
If you are an animal lover there are more than horses to love. Bunnies, dogs, and more than one puppy!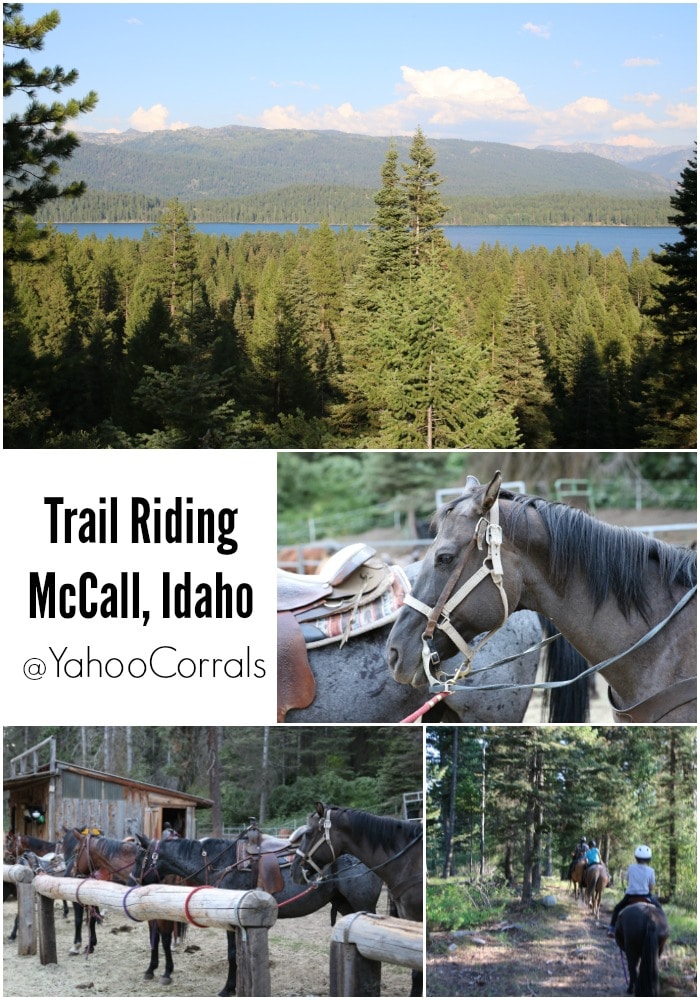 At the end of the magnificent trail ride, we returned to camp, stretched our legs and enjoyed a delicious BBQ dinner by the campfire. Food, laughs, new friends and smores – the perfect end to a truly magnificent day.
The staff at Ya-hoo Corrals went above and beyond. Their horses are so well cared for, the site is clean and rustic. While the trail has some tricky parts the horses handled them with ease and the views from the lookout were breathtaking. Our guide, Paityn was knowledgeable, kind, thoughtful and happily listened to two 9-year-olds talk for the whole trail ride!
A great evening of laughter, fresh air and family fun.
We cannot recommend Ya-hoo Corrals enough. A must-do attraction in SouthWest Idaho.