Once the leaves begin to fall pumpkin flavors appear everywhere.
From coffee to bread and everything in between you can get pumpkin fatigue. That is until you've tried this delicious and moist perfect pumpkin bread recipe.
Filled with the flavours of Fall and the prefect amount of spice this pumpkin quick bread is one you be making again and again.
Double the batch and give a loaf to a neighbour, your babysitter or anyone who needs a special treat.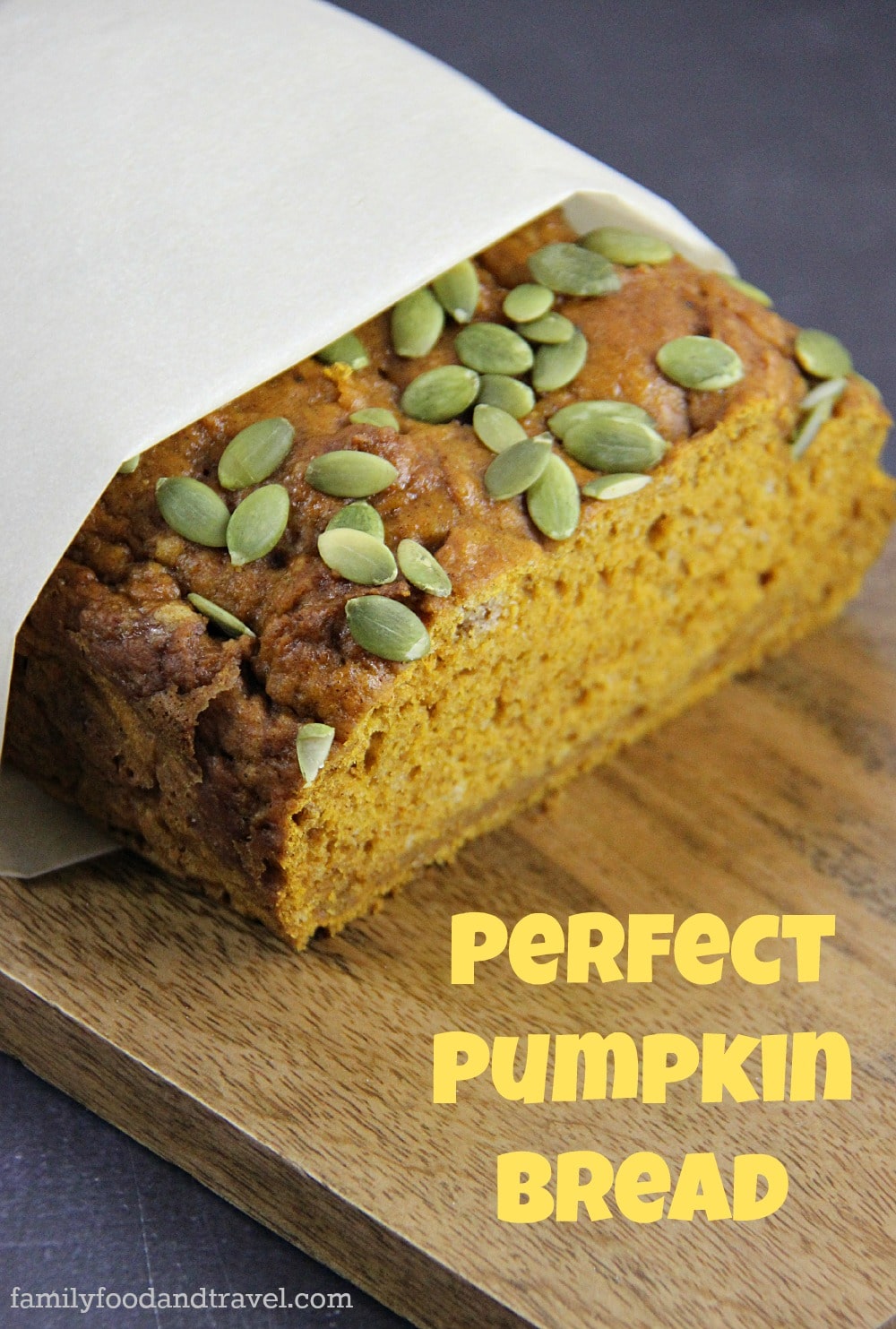 The Fall is so beautiful and filled with family traditions. We love our local country fair, the pumpkin patch and collecting fallen maple leaves. It's one of my favourite seasons to photograph in an attempt to capture the true beauty of the Fall. Grab a mug of your favourite warm beverage and a slice of our perfect pumpkin bread and enjoy all that Fall has to offer.
Perfect Pumpkin Bread Recipe
Ingredients:
1 cup all-purpose flour
1 cup pure pumpkin puree
3/4 cup sugar
1 tsp baking soda
2 tsp pumpkin pie spice
1/2 tsp ground ginger
1/4 tsp cinnamon
1/4 tsp salt
2 tbsp melted coconut oil
1 egg
2 tsp vanilla
1/2 cup pepipas (raw pumpkin seeds)
Directions:
Preheat oven to 350C
Mix flour sugar, baking soda, pumpkin pie spice, ginger, cinnamon and salt together. In a separate bowl whisk together egg, vanilla, pumpkin and coconut oil.
Combine the wet and the dry ingredients and pour into a parchment paper lined loaf pan and bake at 350C for 45-50 minutes. Allow to cool complete in the pan on a cooling rack.
Can be frozen, just wrap tightly in plastic wrap before placing inside a large freezer bag.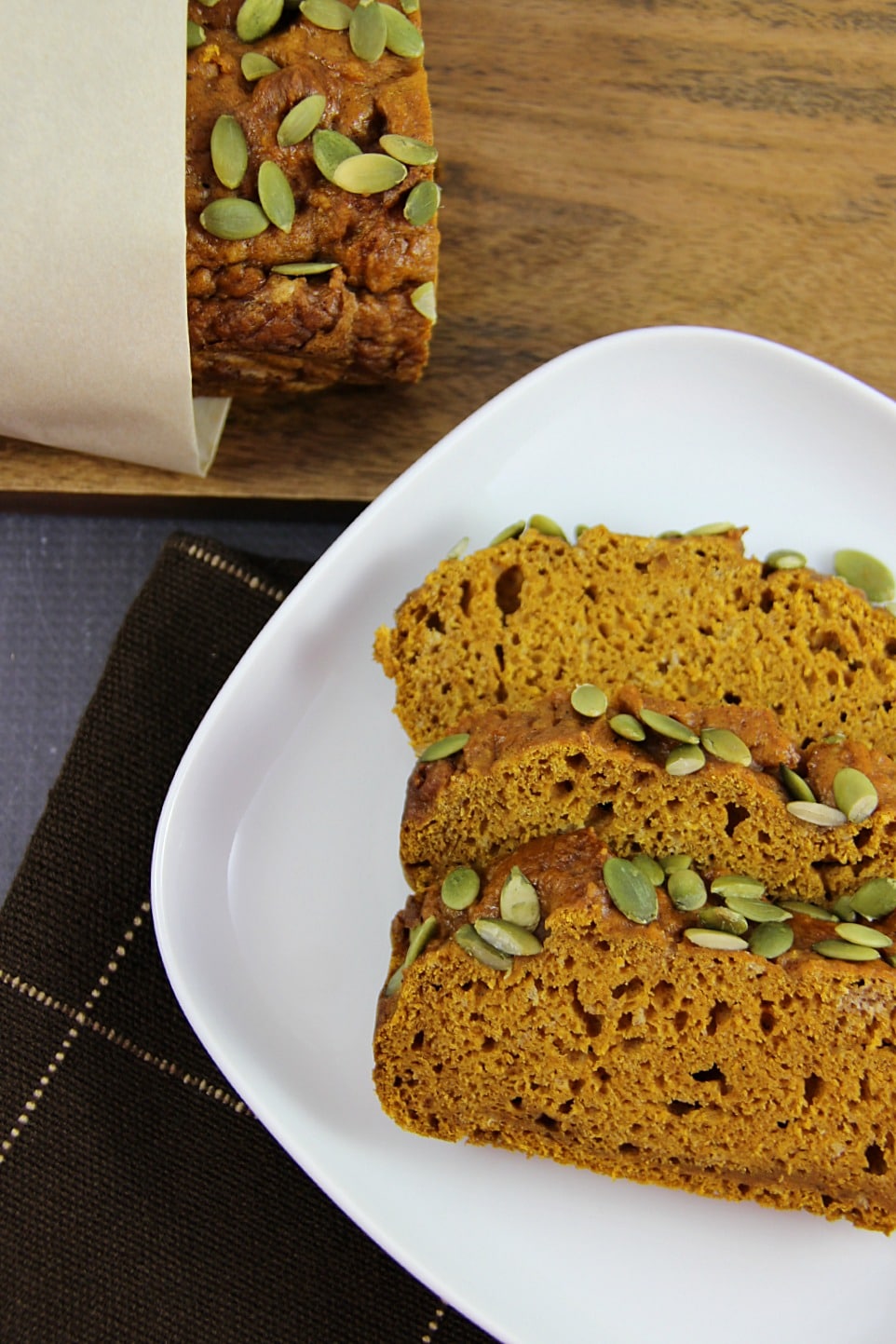 We baked out perfect pumpkin bread in a non-stick loaf pan and parchment paper for the lining. Remember to trim the excess parchment paper off before setting in the oven. Check out the Kitchen Essentials we feel everyone should have and check out one of our favorite vegan comfort food – Vegan Instant Pot Chickpea Stew.
Check out some of our favourite Fall recipes:
This cake is like the pumpkin version of carrot cake. Make the Cinnamon Cream Cheese Icing and its total Fall perfection – Pumpkin Cake with Cream Cheese Icing
Pumpkin Chai Cupcakes with Buttercream Frosting are easy to make and feature David's Tea Pumpkin Chai!
Low Fat Pumpkin Chocolate Chip Muffins are a lunchtime staple for Fall in our house. Just try not to eat them all in one day!
Love cheesecake? Try these absolutely perfect 15 Fantastic Fall Cheesecakes
Happy Fall Y'all!