Kitchen cabinets are difficult to organize. The sheer number of different items that most home cooks need to have on hand can make even the most organized kitchen's cabinets seem like chaos.
The problem with the chaos is that it leads to disorganized cooking, making it more difficult to find items you need to use or store items for later use.
While many people know how to organize closets and offices it's challenging to know how to organize kitchen cabinets. Looking for some other organization options – try our IKEA Hacks or our IKEA Hack Lego Storage.
There are ways to keep your kitchen cabinets clean and organized though. Ways that will help to make your life as a home cook a lot easier to navigate.
Once organized try one of our favorite recipes: World's Best Baked Chicken, or Brown Sugar Glazed Ham. Finish your meal off with our Pink Marble Cupcakes.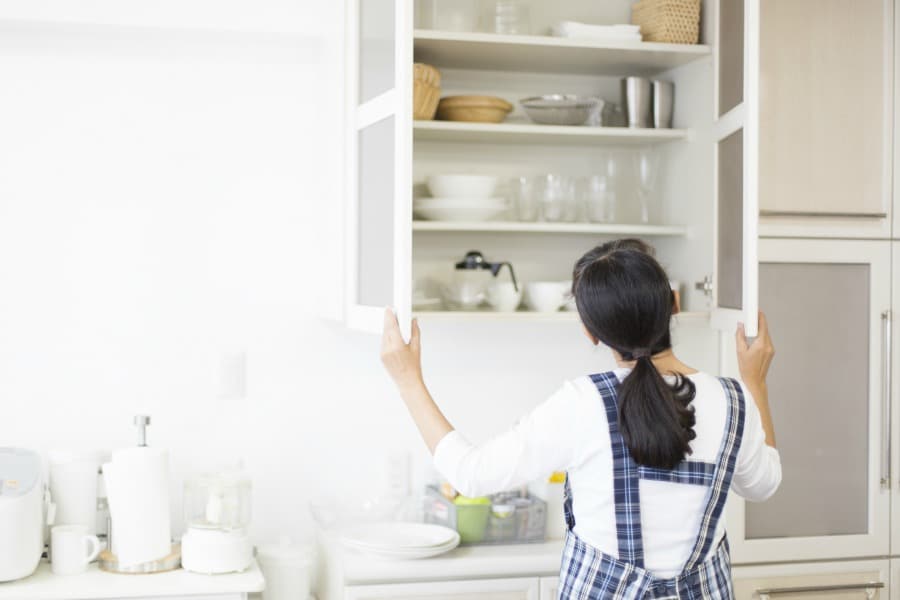 How to Organize Kitchen Cabinets
Declutter
The first step when it comes to organizing your cabinets is to declutter them. Before you start purchases storage solutions or rearranging items, you are going to have to get rid of some of that clutter. The more stuff that you can donate or get rid of, the smaller the number of belongings will need to store and keep organized.
Sort and Rearrange
Once you have gotten rid of unused items, you can start organizing the contents of the cabinets in a methodical way. Making sure to rearrange and sort items based on the way you use your kitchen and cook daily. This means arranging your appliances, food items, pans, pots, and essential kitchen tools in a way that makes them accessible to you.
Don't put too much emphasis on the way things appear. The most important thing is that everything is as easy to access as possible using a system that allows you to place items where you use them. Whether it's your foodie essentials or the small appliances that take up lots of room.
For example, you don't want to store your spices in a cupboard or on the other side of the kitchen out of reach? Instead, place your spices as close to your cooking and prep areas as possible.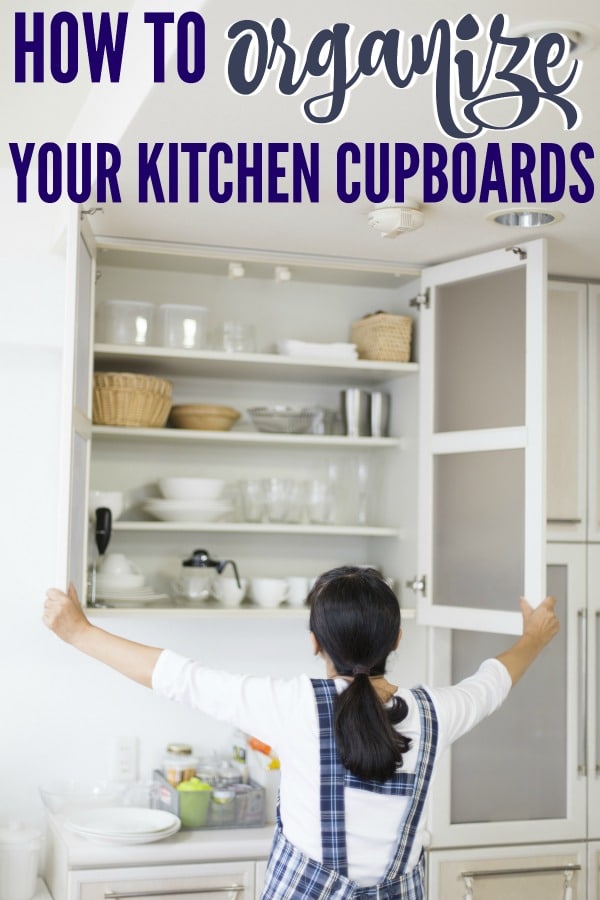 Keep Food and Dishes Separate
Remember where you keep things in your kitchen, starts with making sure that things are clearly separated. Reserve some cabinets for cookware and dishes and others for edible things. The separation must have some sort of logic to it though, making sure that there is a method there.
Categorize things as much as possible. The more separation, the better. This will help you to remember exactly where everything was placed. If you have one shelf for cans, one for other easy snacks and one for healthy meal staples, this will minimize the amount of time you spend rummaging through each cupboard, trying to find the item you're looking for.
Prioritize Frequently Used Items
The cookware and dishes that you use most should be stored in a part of your cupboards that are easy to get to. You don't want your favorite mug being pushed to the back behind a bunch of wine glasses you rarely use, making it necessary to rummage through the cupboard just to have a coffee. If you keep certain things around for occasional use only, choose to store them in cabinets that are less convenient to access.
There are so many ways to ensure that your kitchen cabinets are kept clean and organized. Just make sure to declutter, have things sorted out properly and prioritize their contents. Your kitchen will be functional and easy to use in no time.
Excited to organize the rest of your home? Check out our favorite DIY necklace organizer, or our office organizing project.