If you are heading to Sanibel, Florida for vacation, we have the best place for you to visit for a family meal. Sanibel Island Cow is one of the most fun restaurants our family has visited. Located on Sanibel Island, Florida. We think the Island Cow is the best family restaurant on Sanibel Island.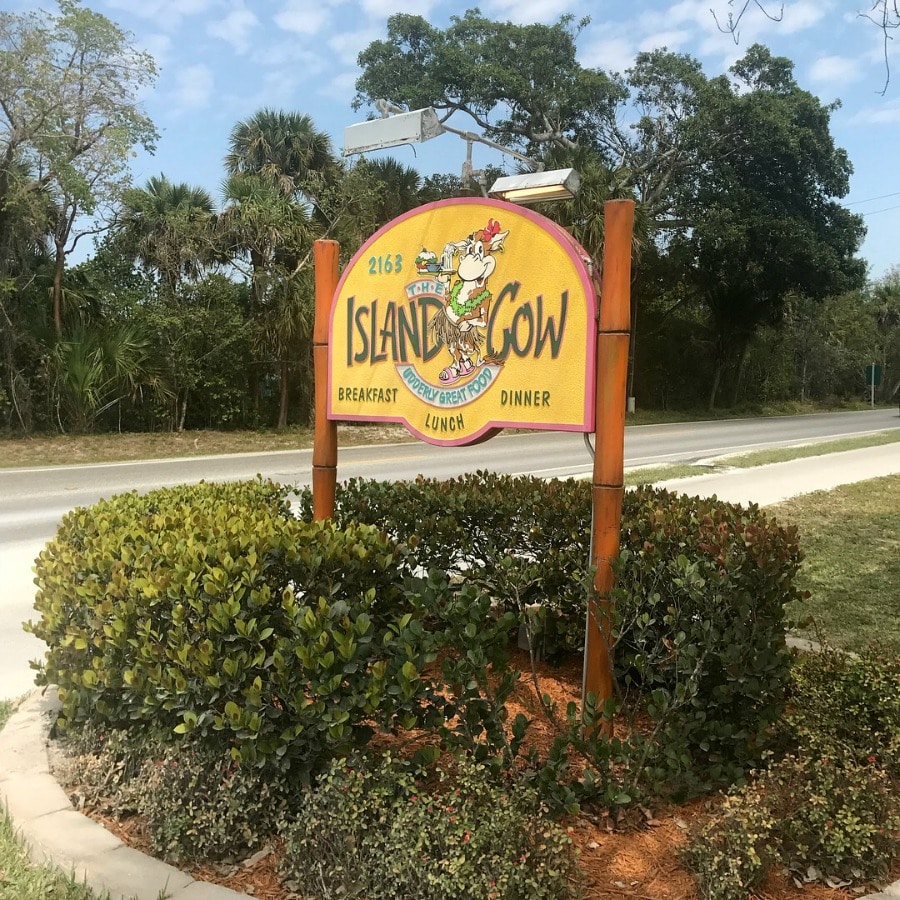 Island Cow Sanibel Restaurant Review
If your family likes great seafood and a fun atmosphere, this is a perfect place to visit. The Island Cow was voted one of the top 5 breakfast spots in Florida by Southern Living Magazine, so it's not just a place for a platter of seafood. You can come here with your family for a great breakfast, lunch, or night out. And, the muffins…they are worth the visit alone!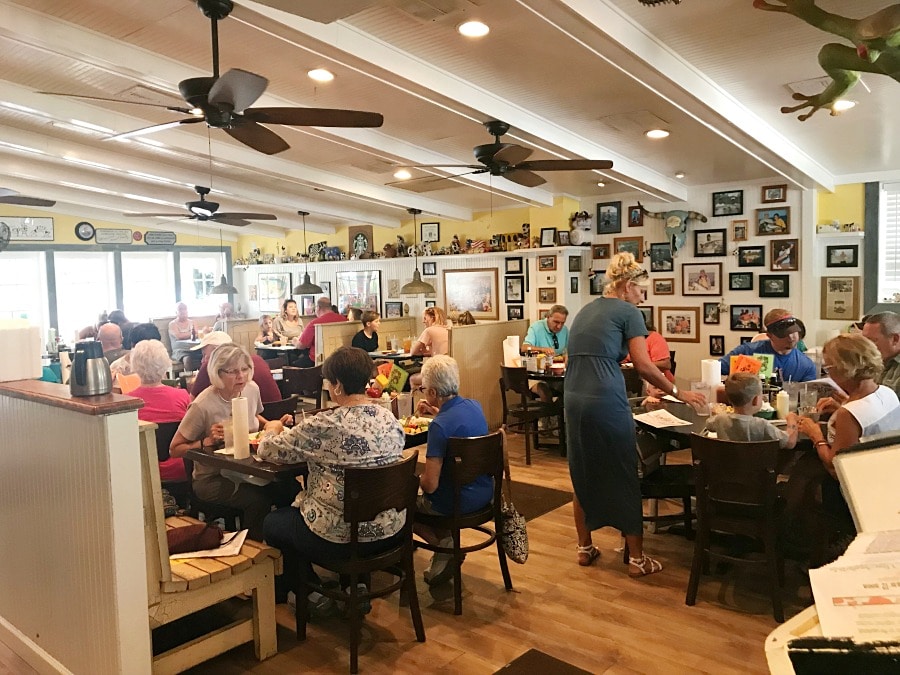 Why visit The Island Cow?
Located on Sanibel Island, The Island Cow is one of those places that the locals know about and tourists are lucky to experience. At first look, you may think it's just another island seafood restaurant. While that is correct, it is so much more. The family-friendly atmosphere makes this one of those places that everyone should visit at least once on their vacation to Sanibel Island, Florida. Below are a few of the highlights for visiting The Island Cow.
Family games on site
Great outdoor seating for enjoying the beauty of the island
Live music outdoors
Relaxed casual setting with fine dining quality food
Pets welcome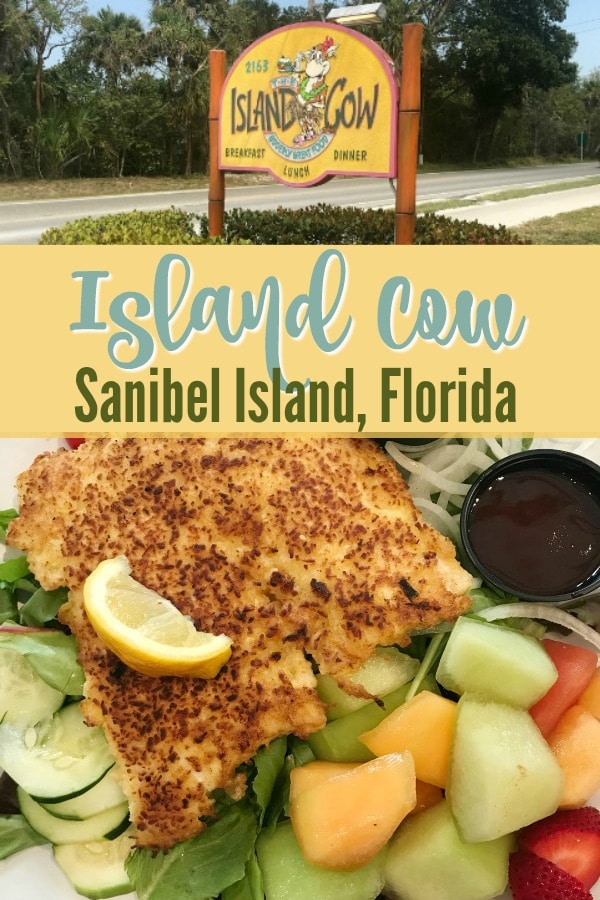 What should I order at The Island Cow?
A true island experience means indulging in fresh from the ocean seafood. The Island Cow does not disappoint with a great variety of foods to fit your cravings. From fresh shrimp straight from the Gulf to the land lovers fare of pulled pork sandwiches, their menu has a great range of foods for everyone in your party. Below are a few local favorites we recommend.
Loaded Seafood Omelet for Breakfast
Conch Fritters Appetizer
Blackened Scallops and Shrimp Salad
Blackened Mahi Tacos
Herb Crusted Salmon
Seafood Paella
House Made Margaritas and Mimosas
I ordered Amy's Pan Seared Coconut Crusted Mahi Salad – it was absolutely phenomenal!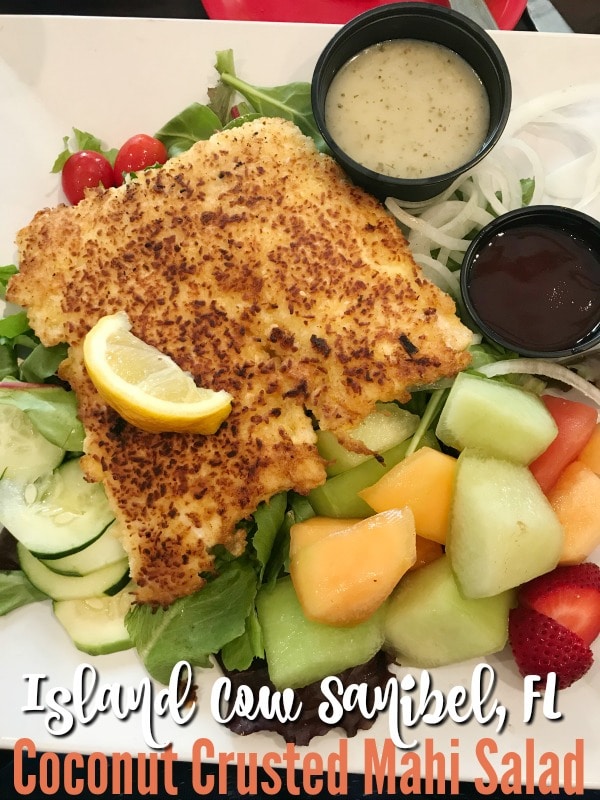 And for dessert? Key Lime Pie, of course!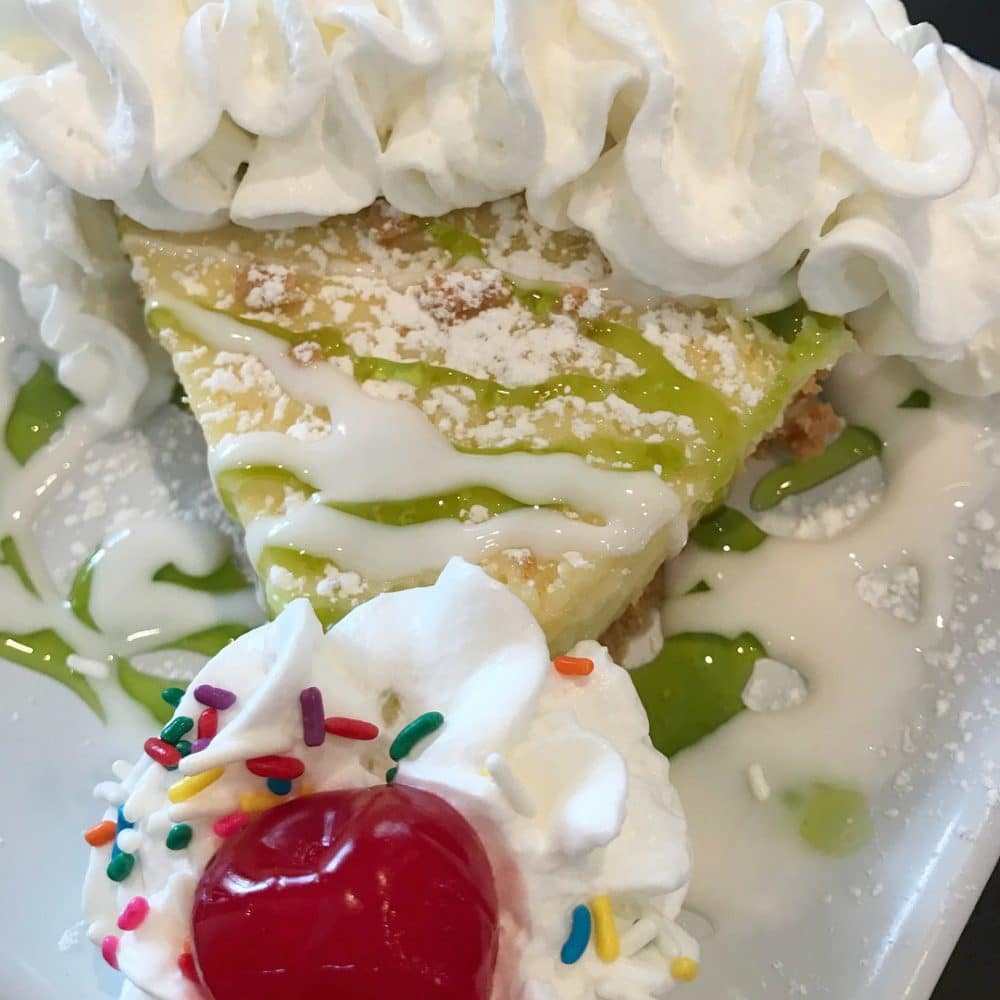 Plan a trip to the Island Cow
Next time you set out for a visit to Sanibel Island, Florida, make sure The Island Cow is on your list of experiences. Yes, it is more than a restaurant, it is an experience your family will absolutely love. From the great music and outdoor dining options to the fresh seafood made to order, everyone will enjoy their meal at The Island Cow.
Enjoy the outdoor spaces and relax in an Adirondack chair while waiting with a cold beverage and the menu!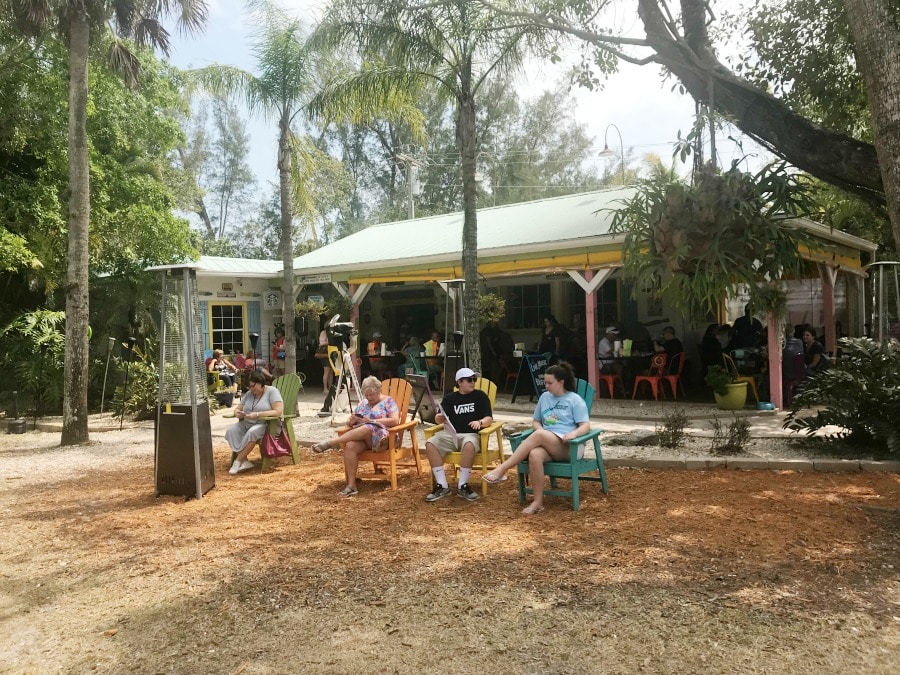 Looking for more great Florida eateries? Check out Pinchers Crab Shack and Ford's Garage. Both fantastic for family meals and great, fresh food. Can't you just taste the crab cakes?