Can dogs eat beans? It's a common question. The short answer is yes. Beans are a safe food for dogs to eat. They're non-toxic and have vitamins and minerals that can be beneficial to your dog. With so many health benefits of eating beans for humans, it's natural to wonder if beans are a dog-friendly food.
However, as with all things, moderation is key. So instead of asking "can dogs eat beans?", the better question is "what kinds of beans can dogs eat?"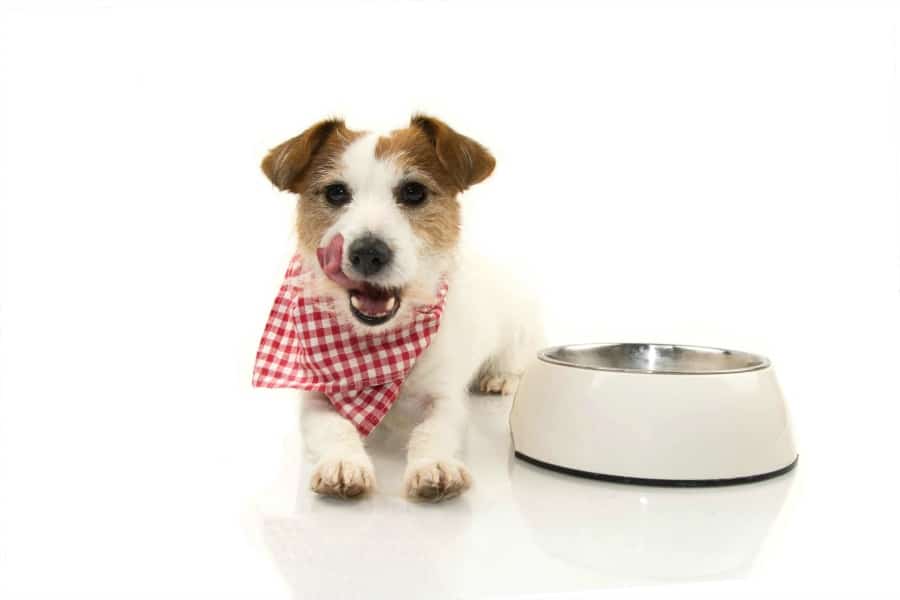 Ground Rules for Beans
The answer to "can dogs eat beans" may be "yes", but that answer comes with some caveats which we'll go over here. Remember, before changing your dog's diet, be sure to speak with your vet about the change and if it's right for your pooch. Check out our list of foods dogs cannot eat as a guideline for food that is dangerous for dogs.
Always Cook Beans
If you've ever made beans from scratch, you know that they require soaking to help soften them up for cooking. While soaking, beans expand, becoming larger than when they were dry.
That expansion is why it's so important to feed your dog cooked beans and only cooked beans. We all know that dogs inhale their food. Eating dried beans puts your dog at risk for something called bloat.
Bloat is caused by too much food, liquid, or both in a dogs stomach. This causes the stomach to become distended and painful. In some cases, the stomach can then "flip", wrapping around on itself and cutting off blood flow. Uncooked beans are just about the most perfect way to cause this type of problem because they will expand in your dog's stomach after he's eaten them.
Always Feed in Moderation
Beans may be full of vitamins and minerals, but they're also full of calories. Beans are calorie-dense food, so moderation is key if you give them to your dog. The only exception to this is green beans, which have practically no calories. In all cases, though, beans can and do give dogs horrible, horrible gas, so moderation is good for their health and your nose.
Always Leave Room for Regular Food
High-quality dog food is always the way to go when feeding our dog. So when you hear "yes" to "can dogs eat beans", remember the moderation section above. Just like humans, dogs need a balanced diet to stay healthy, and good dog food gives them that. Never feed them beans or anything else that makes them turn away from their food.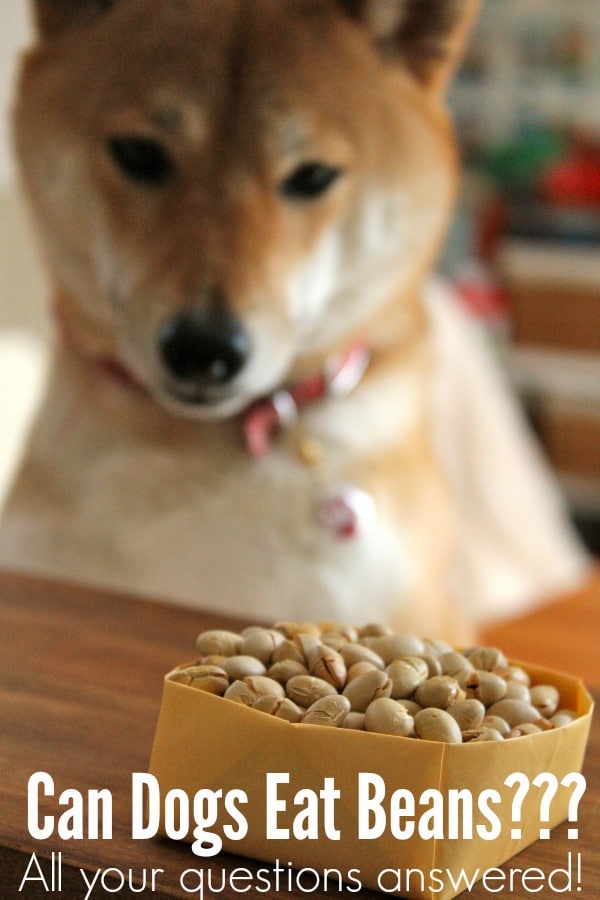 What Types of Beans Can Dogs Eat?
Dogs can eat any type of bean, really. None of them are toxic, and they all have certain health benefits. Because of that, I'd rather talk about something even more important. Which beans will give your dog the most gas. Unless you want your home to be reeking all the way to the street, this is important to know. There are a ton of beans out there, so we'll be hitting the most common bean types fed to dogs.
Green Beans
Green beans are the most common bean fed to dogs. They have the least amount of calories of all beans, produce the least gas, and dogs love them. In fact, there is actually a green bean diet for dogs. Because these beans are so light on calories, vets will often recommend replacing half of an overweight dog's regular food with green beans in order to shed some pounds.
Lima Beans
Lima beans are next on the list when it comes to gas. They have slightly more fiber in them than green beans, which makes them more filling, more calorie dense, and more likely to give your dog some gas. Exercise moderation and caution.
Black Beans
Black beans have even more fiber than Lima beans, packing 15 grams into one serving. There's no question about these beans. They will absolutely give your dog gas. I recommend only feeding your dog black beans on nice days when you can keep the windows open.
Pinto Beans
I can't see how anyone would ever give their dogs pinto beans, but they do. Pinto beans cram a whopping 30 grams of fiber into one serving of beans. These beans are known to be little gas factories for pretty much every human on the planet and they're no different for dogs.
They will give your dog gas. Terrible gas. Horrible, disgusting, long-lasting gas. Never feed your dog pinto beans unless you are a true glutton for punishment or have absolutely no sense of smell whatsoever.
Can Dogs Eat Beans? Yes.
The answer to the question "can dogs eat beans" is "yes", but always check with your vet first.
Just because something can be done doesn't mean it should be done. It's important to consult with your vet on this topic, considering the pros, cons, and possible outcomes, especially if your dog has any sort of medical condition.