Beans are well-known as a source of protein, fiber, and vitamins. People who are looking to have a healthier diet ensure they add beans into their daily diet.
Did you know that beans have a few classifications such as legume, pea, and bean? When considering the health benefits of eating beans ensure you are looking for beans that fit into the legume, pea and bean categories otherwise known as pulses.
We love cooking with beans and add them to our soups, stews, and desserts!
If you are looking to add the health benefits of beans to your diet try our Slow Cooker Chicken and Black Bean Soup followed by our Black Bean Brownies.
Start the day with this recipe for delicious Mexican Scrambled Eggs and our Vegan Slow Cooker Red Lentil Soup is a must try!
Once you've read about the health benefits of beans you will be adding them to your weekly meal plan.
Top 10 Health Benefits of Beans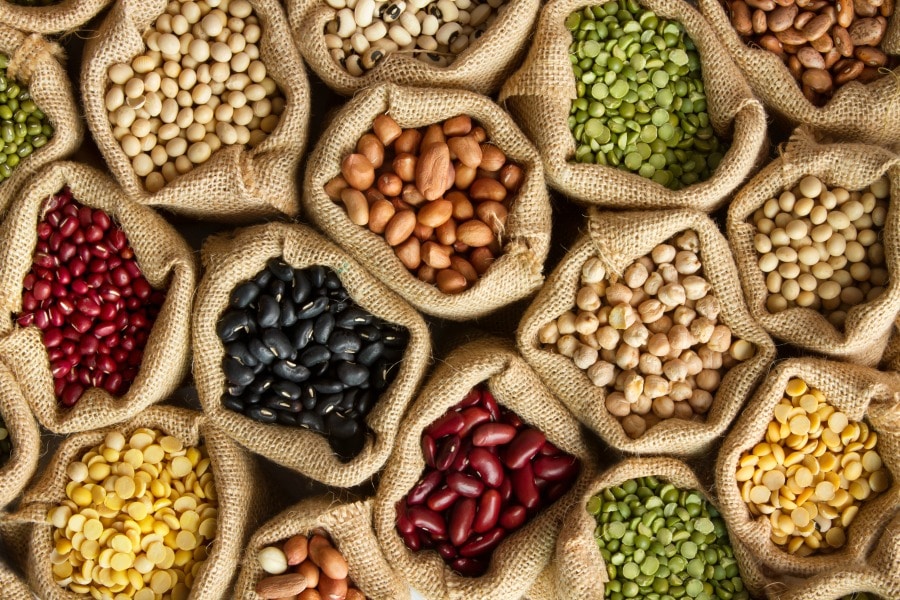 Beans can help fight cancer – beans contain isoflavones and phytosterols, which are two ingredients that we known for reducing the risk of developing cancer.
Beans help you to lower cholesterol – since beans are full of soluble fiber, they have the health benefit of helping you lower your cholesterol.
Beans can help you lose weight – beans are full of fiber, and fiber helps you feel fuller faster, this means beans can help you lose weight by making you feel fuller quicker and for a longer time.
Manage your diabetes with an increase in beans– beans are known as a superfood for those who have diabetes due to the fact that they keep glucose levels steady instead of a sugar rush like other simple carbs can create.
Beans are a good source of protein – beans provide your body with a good source of protein and since they're lower in calories they won't add much to your calorie count for the day.
Beans are nutrient-rich – beans can provide you with much-needed nutrients like folate, zinc, iron, and magnesium just to give you a few examples.
Beans are an antioxidant – beans are a good antioxidant to help fight aging issues, health problems and other health issues such as cancer.
Beans are heart friendly – beans are known to be heart healthy and some studies have shown that beans can reduce cardiovascular disease risks.
Beans can help prevent a fatty liver – more specifically adzuki beans have been shown to help liver health which reduces your risk to develop fatty liver.
Beans improve gut health – last, but not least, beans are healthy for your gut as they increase the number of healthy bacteria in your gut.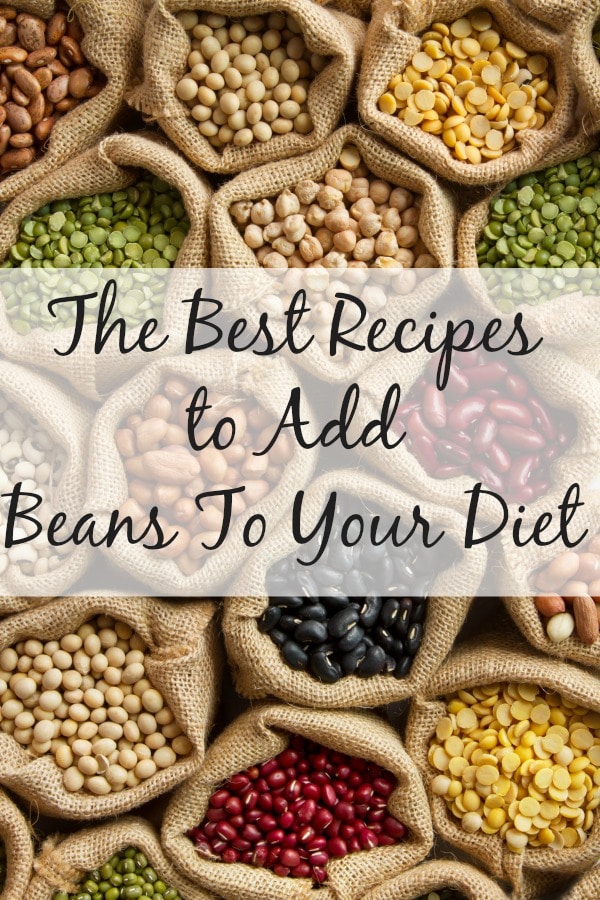 There you have it, the top 10 health benefits of eating beans. I'm sure you know by now that there are so many different types of beans available to enjoy, but all offer similar health benefits. Some beans offer more health benefits than other types of beans.
You will love our fresh and tasty Black Bean and Corn Salad or this amazing recipe for Instant Pot Chicken Chimichangas – yum!
Whether you already love beans and pulses in your diet or need some convincing, the reality is that the family of beans are simply a fabulous health benefit for anyone looking to live a healthier lifestyle.
Grab some dried beans, canned beans or frozen and get ready for a delicious and healthy meal.