Are you planning on bringing your kids to the 2019 Canadian International AutoShow for Family Day this year? Spanning both the North and South buildings of the Metro Convention Centre, this year's Canadian International AutoShow will undoubtedly be filled with exciting features and installations that the whole family will enjoy.
It's better to plan ahead to get the most out of your visit to the CIAS, as there's just so much to see and do. It's easy to miss out on timed events, and sometimes a fun bit is hiding just around that corner you hadn't thought to explore.
Here are five events you won't want to miss on Monday, February 18, especially with your kids in tow!
Mercedes-Benz Dancing Cars
Okay, so if you got stuck in the snow this week, you might be wishing you were driving a 2020 Mercedes GLE right now. Why? This beauty has individual controls for all four wheels to raise the height of the car's body, which is helpful when you've got a few feet of snow to drive over.
This helpful feature also allows the GLE to "dance". So visit the Mercedes-Benz booth in the 800 level of the South Building at 2 PM and 6 PM to watch the GLE get its bounce on!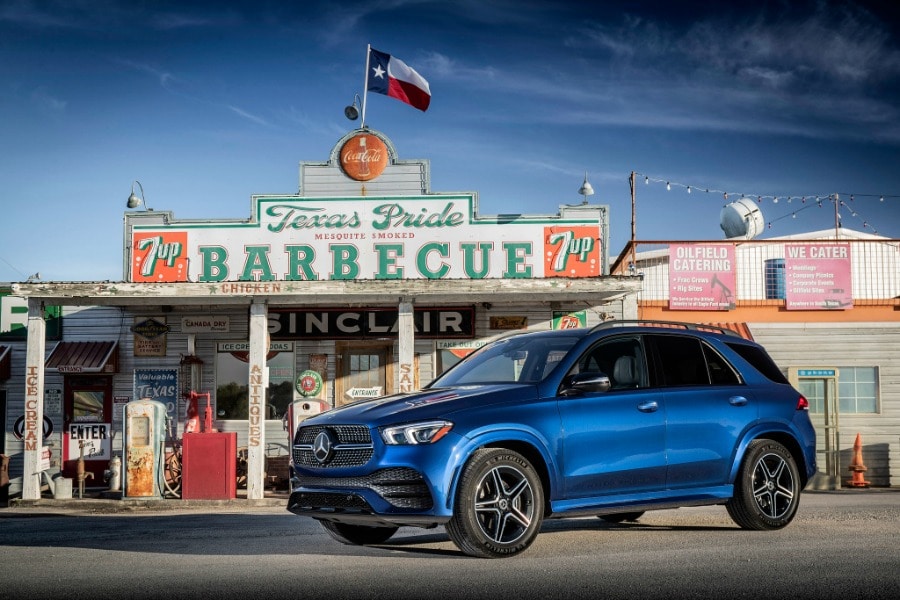 Find Transformer's Bumblebee
Find a number of cars featured in movies, including the iconic yellow Volkswagen Beetle in the North Building!
Play Video Games to Win
Encourage your kids to play at the AutoShow's esports video-gaming installation WorldGaming Network Pfaff Forza 7 Canadian Challenge for a chance to win up to $20K in cash and other prizes! It's also a great way to test your kids driving skills before letting them get behind the wheel of your car.
Learn to Draw with Mitsubishi
If your kids enjoy drawing, Mitsubishi Motors is offering a masterclass with famed DC and Marvel Comic cover artist Ken Lashley! Located in the North Building, lucky attendees will learn how to draw the Mitsubishi e-EVOLUTION concept vehicle.
Three 45-minute drawing sessions will be held at 1 PM, 2 PM, and 3 PM and each attendee will receive a gift from Mitsubishi Motors (while supplies last, of course,) at the end of the session. One super-lucky attendee will win a mystery box from Ken Lashley at each session too!
LEGO #ILoveLEGOCars Discovery Zone
LEGO at the Auto show? Yes, please!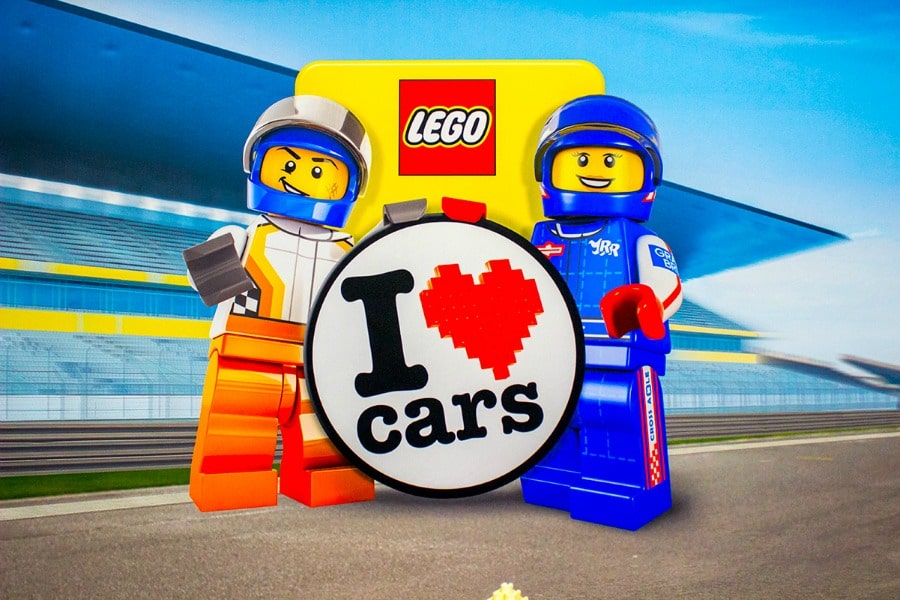 LEGO has a lot of fun in store for the young ones in the South Building, 700 level.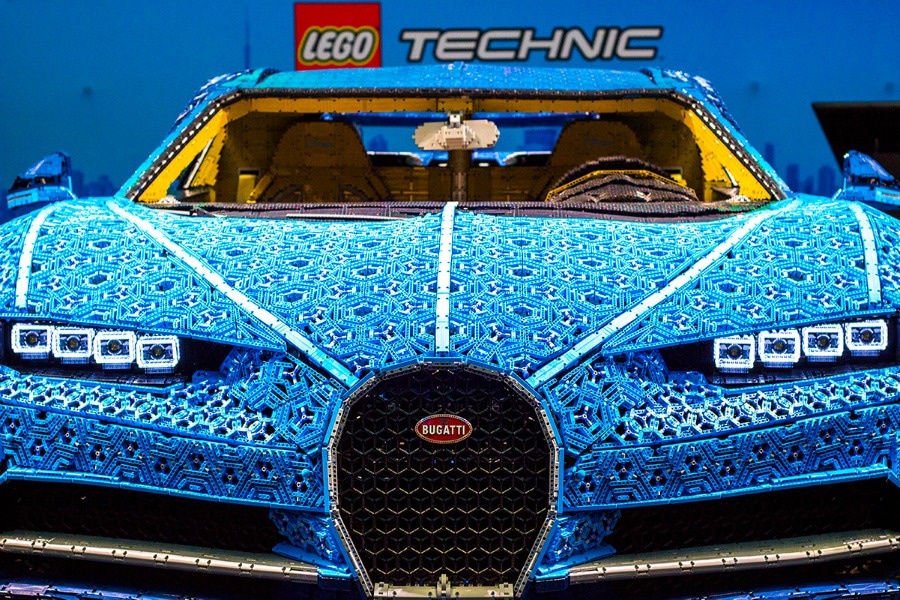 First check out the incredible LEGO built Bugatti Chiron, that can actually drive! More than a million LEGO pieces make up this gorgeous version of Bugatti's Chiron that made its first North American tour unveiling at this AutoShow.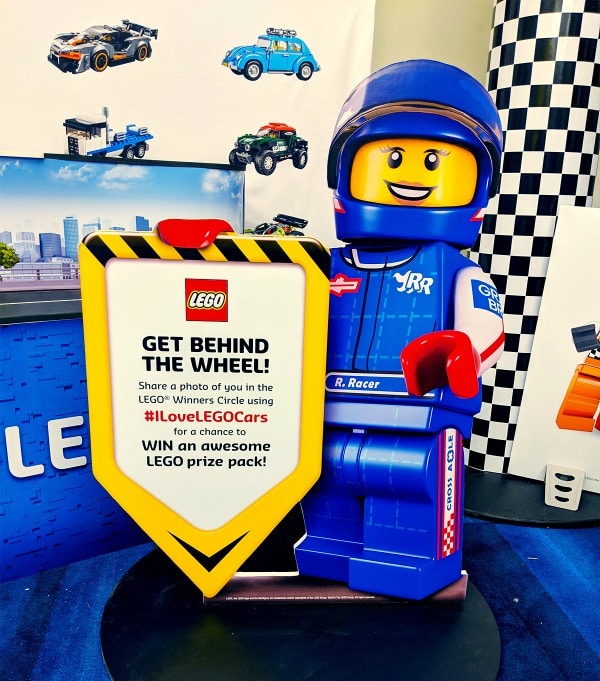 Head into the LEGO play area, where your littles can pose in the winner's circle with two of the cutest racing cars to choose from.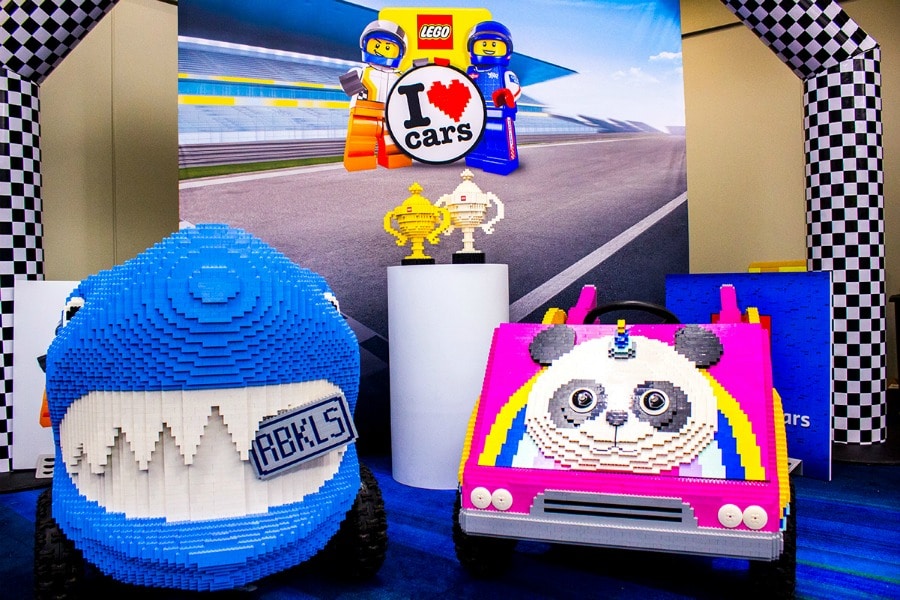 Then build your own super fast racing cars, and have a blast to see which car is the fastest down the five-lane tracks. Kids are absolutely enamored with this installation, so be prepared to spend a LOT of time here while they try all the different variables of making a speedy, winning racing car.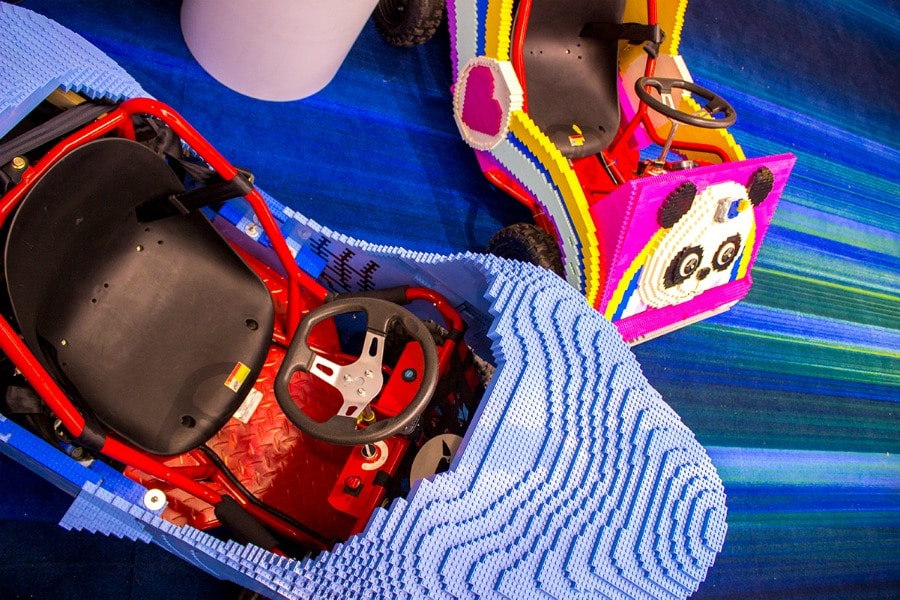 What's a LEGO discovery zone without a chance to buy your favorite kits?
The Toys R Us LEGO store has a lot of hard to find builder kits in stock, including the 3599 pieces, 1:8 scale LEGO Bugatti Chiron.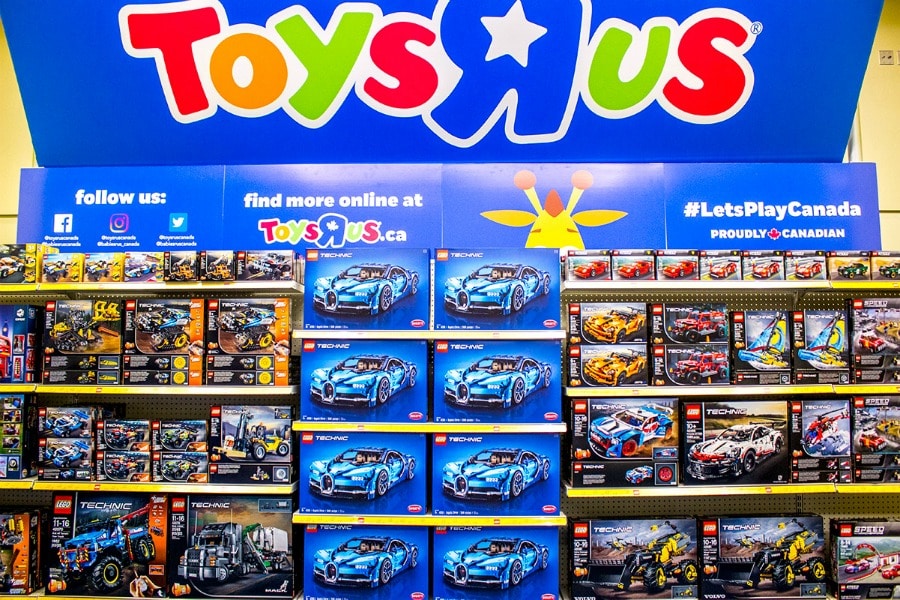 I'm not sure what price this kit is going for at this LEGO store yet, but it generally sells for $399.99 elsewhere.
Volkswagen Children's Playcare Centre
If your kids are getting tired (which will likely happen, the AutoShow is HUGE, with a lot of walking involved – be sure to bring water, juice and snacks,) let them hang out at the free professional daycare service, provided by Volkswagen, on the 600 level of the South Building.
It will be full of interactive and arts & craft activities for all kids to enjoy, which gives you a bit of free time to give your full attention to those exhibits you've had your eyes on.
Volkswagen Family Pass
Also, thanks to Volkswagen, enjoy a 10% discount on tickets when you purchase the $50 Family Pass admission for two adults and two children.
This post was written and researched by Aeryn at Geek Life Toronto.