Looking for a great movie? Check out Night School on BluRay and DVD.
Follow a successful hustling salesman and his new group of misfit friends who are forced to attend adult classes in hopes of getting their GED – good enough diploma. With over an hour of exclusive bonus content,  NIGHT SCHOOL Blu-ray™, DVD and digital versions feature even more outrageous jokes including an alternate opening, deleted and extended scenes, a gag reel and more that will have everyone laughing endlessly!
Successful salesman Teddy Walker's (Kevin Hart, Jumanji, Ride Along 1 & 2) life turns around after getting fired for accidentally destroying his workplace. Forced to attend night school so he can finally get his GED and find another job, Teddy soon finds himself amongst a group of misfit students, a teacher with no patience for grown-up class clowns named Carrie (Tiffany Haddish, Girls Trip, Uncle Drew) and his high school nemesis-turned-principal Stewart (Taran Killam, Killing Gunther, Ted 2) who will strive to make sure he fails the course. With every rule in the book about to be broken, Teddy and his new friends find themselves in a battle of pranks and wit that you can't simply learn in the classroom.
Director Malcolm D. Lee (Girls Trip, Best Man franchise) brings an extravagant comedic treat with an all-star cast including Hart, Haddish, Killam, Rob Riggle (The Hangover, 21 Jump Street) and Romany Malco (The 40-Year-Old Virgin, Think Like a Man series). Producers Hart and Will Packer (Ride Along franchise) bring their signature humor style to NIGHT SCHOOL, making for a wildly funny and over-the-top amusement that you cannot miss!
Check out the Night School trailer:
BONUS FEATURES ON 4K ULTRA HD
Extended Cut
Gag Reel Extra Credit – NIGHT SCHOOL may be in session but between takes, the cast is letting loose. Discover more behind-the-scenes hilarity in this extra credit edition Gag Reel.
BONUS FEATURES ON BLU-RAY™& DIGITAL
Extended Cut
Alternate Opening
Deleted Scenes
Gag Reel – Prepare to laugh (or cry) yourself silly through this hilarious montage of behind-the-scenes antics performed by the cast of NIGHT SCHOOL.
NIGHT SCHOOL'S In Session – Ring the bell as we introduce you to NIGHT SCHOOL's band of misfits.
Who's the Student? Who's the Teacher? – Fans were thrilled to see friends Kevin Hart and Tiffany Haddish starring in their first film together. In this piece, the comedy titans give us their backstory on how they became ride-or-die friends more than a decade ago.
Prom Night Revisited – Take a trip down memory lane as the cast of NIGHT SCHOOL looks back at their own high school proms. You'll never guess who dressed up as a famous movie character and who never made it to the dance at all.
Cap 'n Gown 'n Giggles – Teddy may deliver a heartfelt graduation speech, but behind the scenes cast and the crew was exploding with laughter as Kevin Hart's speech turned into a full-blown standup comedy show.
Making of the Dance Battle – Take a sneak peek into the dance rehearsal of the infamous prom night dance battle.
Christian Chicken – When Teddy gets a sign from the Lawd to sell precious poultry, it only makes sense that he take it global. Check out this never before seen Christian Chicken commercial that was simply too delicious to air.
Game Over – Our favorite misfit, Teddy may be the class clown but he's not fooling the ladies who keep him in check. Watch as Kevin Hart joins castmates Yvonne Orji and Megalyn Echikunwoke to discuss the complicated relationship between Maya and Teddy.
Extended Performance "El Sueno" – Every prom needs a hit song and this extended version of Luis's original "El Sueno" is sure to make you swoon.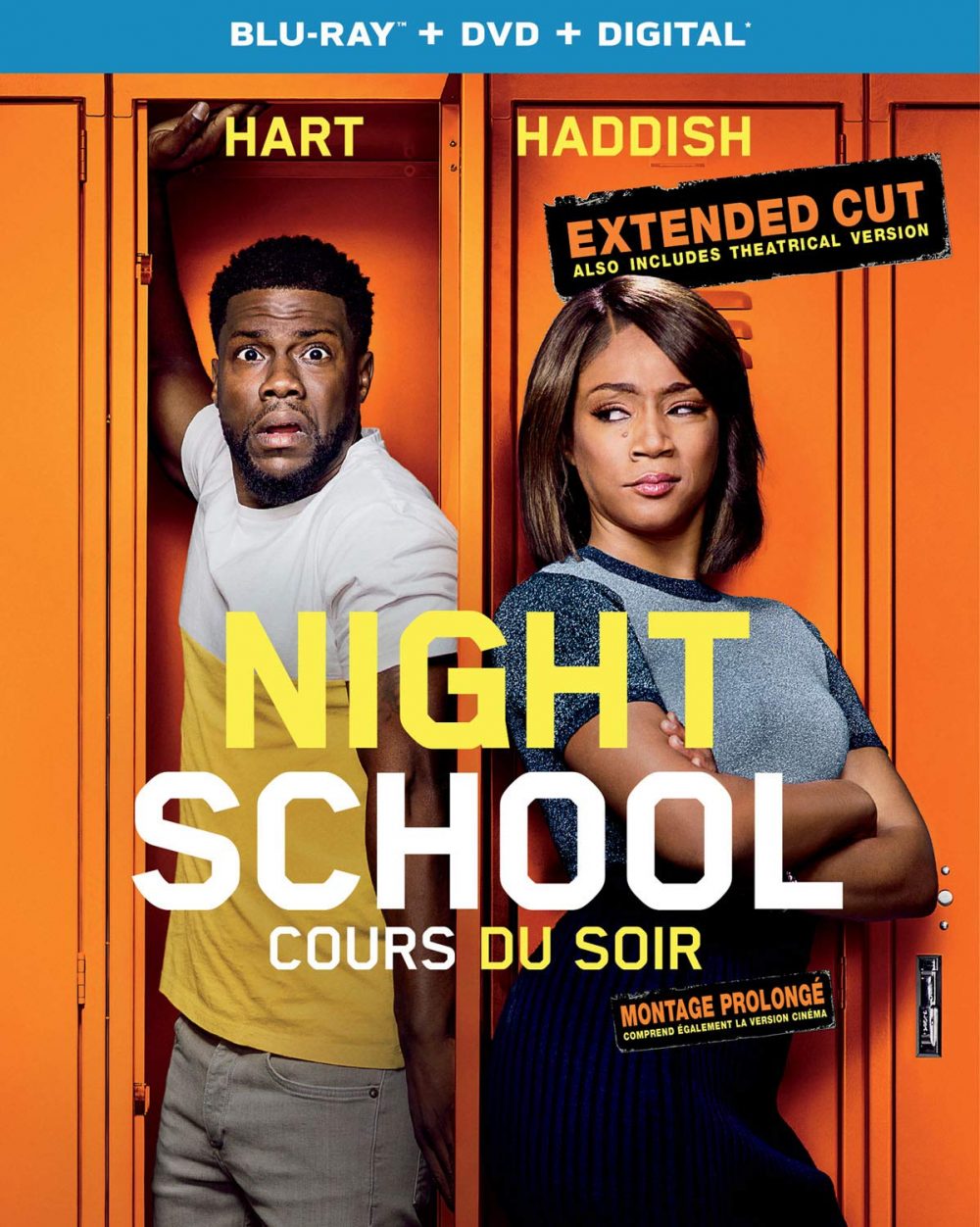 BONUS FEATURES ON DVD
Extended Cut
Alternate Opening
Deleted Scenes
BONUS FEATURES ON 4K ULTRA HD, BLU-RAY™, DVD & DIGITAL
Feature Commentary with Director Malcolm D. Lee
The film will be available on 4K Ultra HD in a combo pack which includes 4K Ultra HD Blu-rayTM, Blu-rayTM, and Digital.
4K Ultra HD is the ultimate movie watching experience. 4K Ultra HD features the combination of 4K resolution for four times sharper picture than HD, the color brilliance of High Dynamic Range (HDR) with immersive audio delivering a multi-dimensional sound experience
Blu-ray™ unleashes the power of your HDTV and is the best way to watch movies at home, featuring 6X the picture resolution of DVD, exclusive extras and theater-quality surround sound.
DVD offers the flexibility and convenience of playing movies in more places, both at home and away.
Digital lets you watch movies anywhere, on any device. Users can instantly stream or download movies to watch on iPad®, iPhone®, Android™, smart TVs, connected Blu-ray™ players, game consoles and more.
Looking for more great movies? Check out our favorite movies and why not make some delicious guacamole or Chex Mix while watching.
Enter to win a copy of Night School
The contest is open to Canada and US and ends on February 8, 2019 at 11:59pm EST. Good luck!