Fortnite has taken the world by storm, and gamers young and old are flocking to the game that features a battle royal mode as well as story mode. In fact, the game has become so popular that many other games are now copying its style. This year, gift your loved one with the best Fornite gifts around. You can find them all right here.
Whether you are new to Fortnite or aren't sure what the fuss is all about, I'm sure you have someone you know that loves the game. If so, we have the best Fortnite gifts every gamer will love.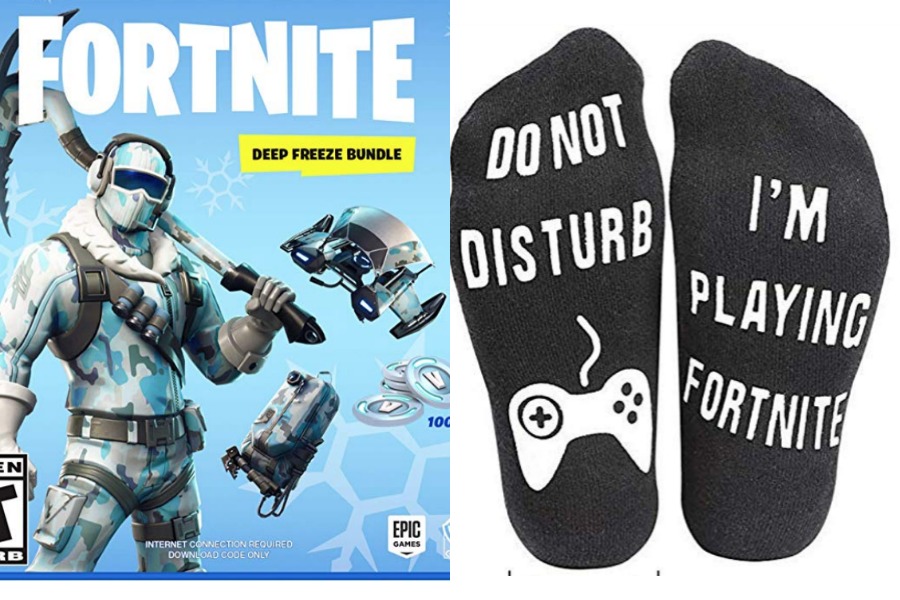 The Best Fortnite Gifts Every Gamer Will Love
These gifts are all aimed squarely, as it were, to every kind of Fortnite lover. Whether young or old, boy or girl, these gifts make the perfect addition to any Fortnite lovers' birthday or holiday.
Because gaming is an ageless thing, you won't see different categories in this guide. Everything here is perfect for both children and adults. Instead, you'll see a great big list of great Fortnite gear for everyone on your list!
Nintendo Switch Fortnite – Double Helix Bundle – Bundle Edition

600 Fortnite Tricks: The Expanded Fortnite Battle Royale Strategy Guide
Fortnite: Deep Freeze Bundle – PlayStation 4

F-ortnite Adjustable Hats

Fortnite For Kids: 3 Books in 1: Underground Tips & Secrets To Become a Fortnite God & Win Battle Royale LIKE THE PRO's

FORTNITE (OFFICIAL): 2019 Calendar

I Paused My Game to Be Here – Youth Hoodie X-Large Black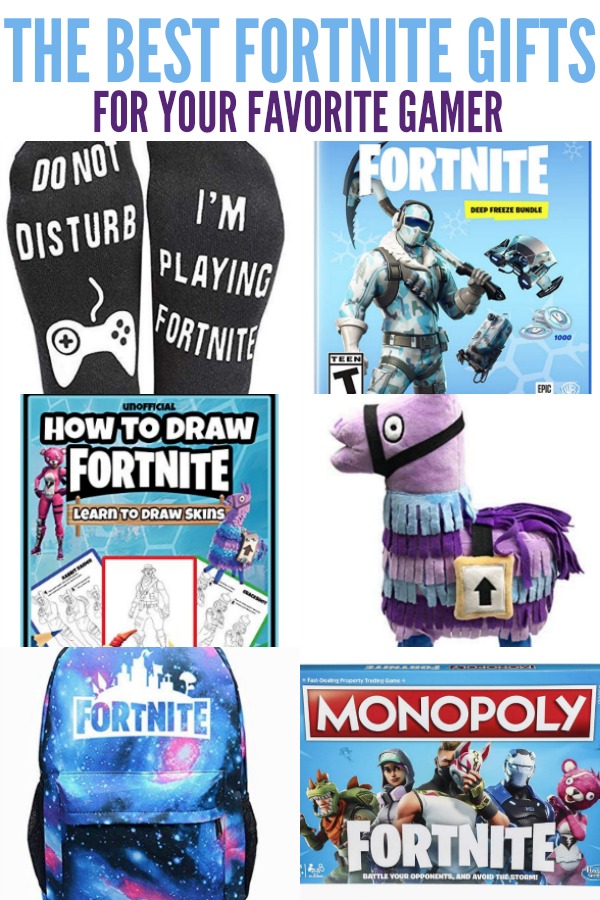 Fortnite Llama Plush

Fortnite Squad Mode 4 Figure Pack

Fortnite Crew Socks – Do Not Disturb

Monopoly: Fortnite Edition Board Game Inspired by Fortnite Video Game Ages 13 and Up

How to Draw Fortnite: Learn to Draw Skins

Fortnite Backpack

Personalised Wooden Hanging Sign – Your Name is Playing FORTNITE Do Not Disturb

Fortnite 3D Wall Sticker Art Vinyl Wall
Grab the Best Fortnite Gifts for all the Gamers on Your List 
These are some of the best Fortnite gits you can find. Whether you have a gamer on your list who wants to get into the craze or a long time player who just loves Fortnite swag, you'll find something here we know they will love.
Looking for other gift ideas? Why not check out our Harry Potter Gift Ideas, Gift Ideas for Coffee Lovers and Gift Ideas for the Traveler.
*This post contains affiliate links. I may receive compensation for you clicking through and making a purchase.