Family game night is a must in our home. This time together is important for unwinding, but mostly bonding with your kids.
These Best Family Board Games are my personal picks that transcend age and give you the chance to really connect. Sitting down at the table with snacks, hot chocolate, and a fun game is a great tradition weekly or monthly.
Playing games is a great way to help limit screen time and enjoy time together.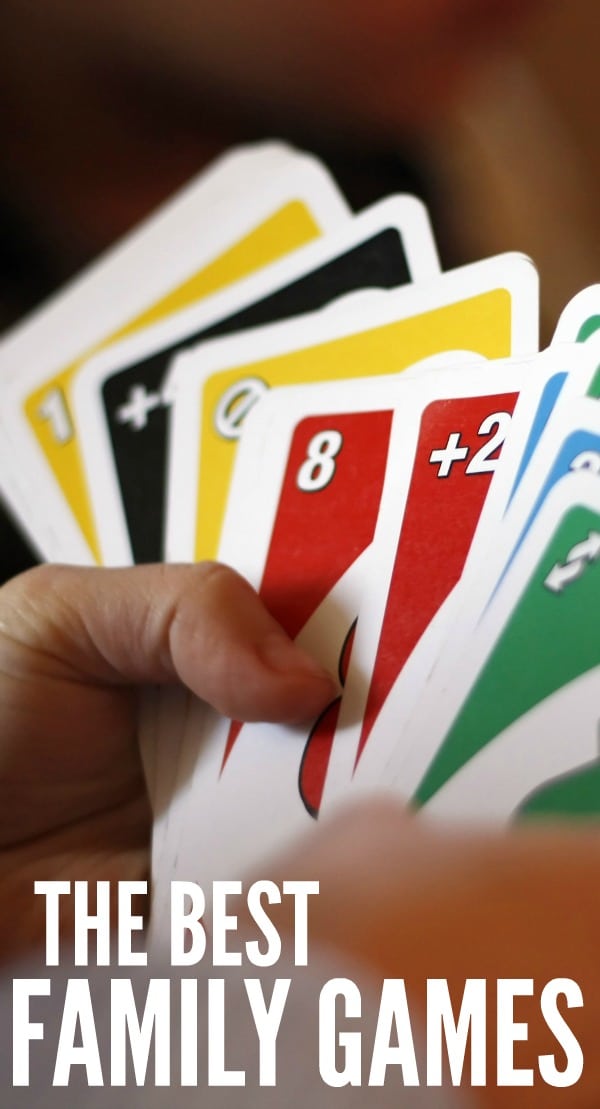 Best Family Board Games
I love thinking back to my own childhood when playing games was a regular routine in our home.
Whether it was a classic board game like the ones below, or a card game, challenging your family to a friendly competition is always loads of fun. This is a perfect way to really bond, build good communication skills, and just have good clean fun.
Below, are my picks for the best family game night board games and card games to invest in for your family.
UNO
They say you don't know a true personality until you play a game of  UNO
 with family. When that Draw Four card gets thrown onto the table, you know it is "game on". This game is a perfect choice for families of all ages.
UNO is great to play with little kids even if they can't read well. The color and number theme makes it perfect for even those who are in preschool. The challenge makes it fun for even the adults and yes, those teens in your family. Nothing beats a good game of UNO with friends and family.
Kerplunk
If the strategy is more your style, KerPlunk Game
is a super fun idea for your family. Work to remove just enough sticks to finish your turn without losing all of the marbles. It is tons of fun for those adults who want to use strategy, and equally as fun for the kids who love seeing all the marbles drop to the bottom.
Be prepared for lots of noise and laughter with this game!
Blokus
If you are short on time or looking for a quick activity, Blokus
 is the perfect game. Set with 30 minutes and very simple rules, this puzzle game is a ton of fun for groups. Pick a color and have a blast sharing laughter with your kids while playing Blokus.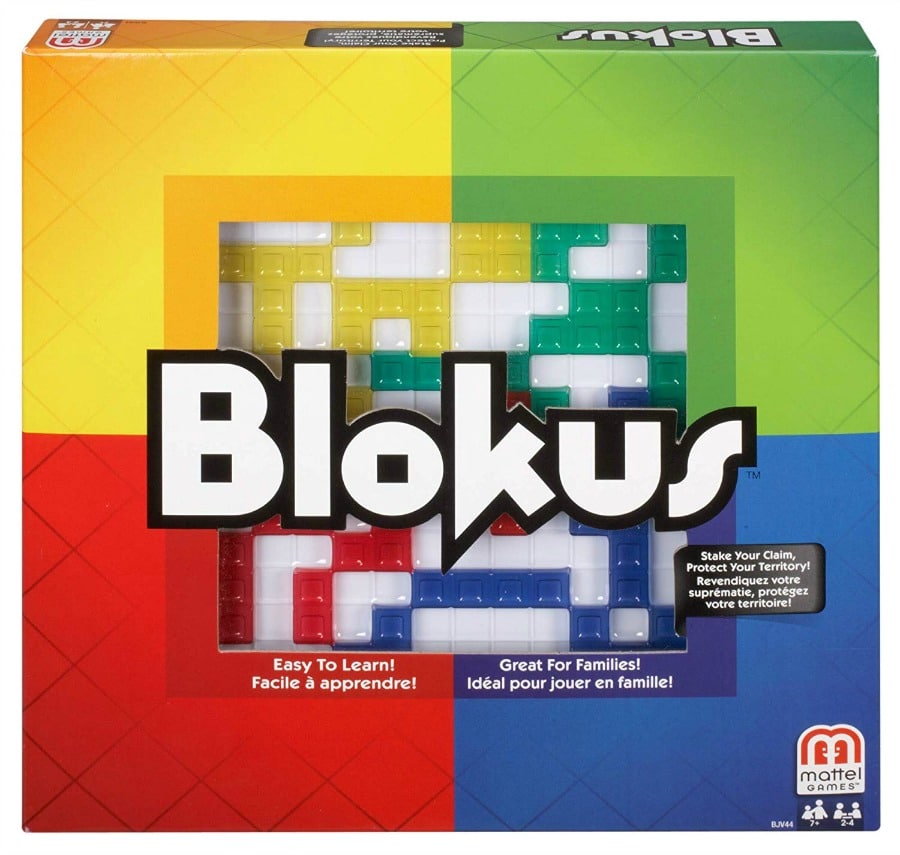 Apples to Apples
While the name seems simple, Apples to Apples
 is anything but simple. There is tons of fun to be had with both small and large groups when playing Apples to Apples.
This card game is all about using the best cards to describe one player. You'll have fun coming up with the best methods of winning, and will cackle with laughter at the antics of those playing around you.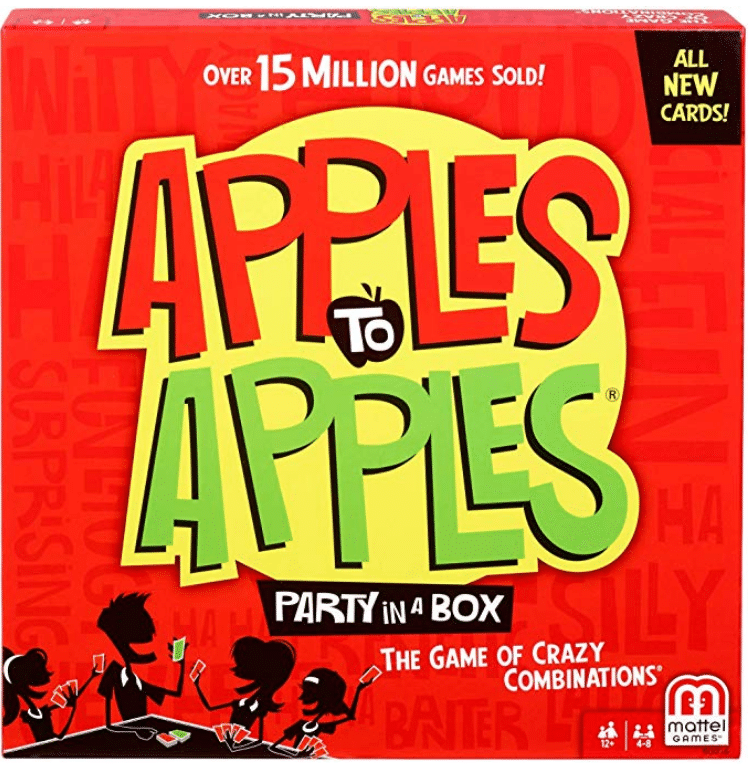 As you can see, we have some great fun games that are sure to bring smiles. These give the whole family something to look forward to on your designated game night. Don't forget to have the kids' favorite snacks available, and get ready for some fun family competition!
Mattel Family Board Game Giveaway

Enter to win a Mattel Prize Pack including Blokus, UNO, and Kerplunk – the total value of $54 Cdn.
The contest is open to Canadians 18+ and ends on December 26, 2018.
Good luck!
Disclosure: I was provided with these products to help facilitate my post. No compensation was given. As always, all opinions are my own. 
*This post contains affiliate links. I may receive compensation for you clicking through and making a purchase.