The best baking supplies make for the best baking experience.
Having the right tools for the job is essential in anything you do. That goes for baking, as well. When you have great equipment, it's easier to make delicious treats like our Black Bean Brownies, Salted Chocolate Chunk Cookies or Pumpkin Bread.
This list of the best baking supplies will have you or a baker you know outfitted and ready for some serious baking all year long. We've listed our baking favorites here and on our Amazon Storefront. Shop from both to get the best quality and tested products.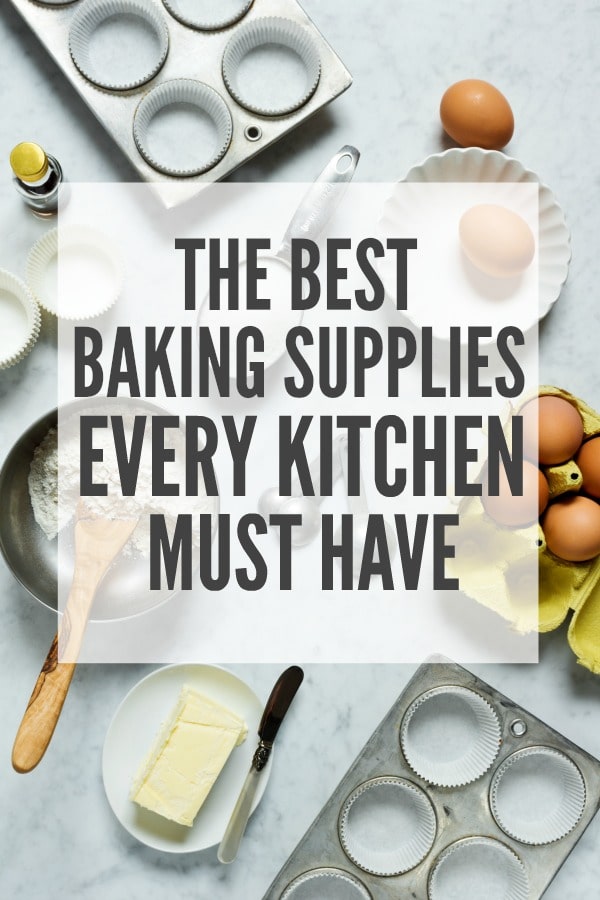 Best Baking Supplies for Serious Bakers
Whether making cookies, bread, cakes, or crusts, these baking supplies have you covered. With quality construction and high ratings, all of these supplies are the best of the best for anyone who loves baking.
Perfect for keeping your baking from sticking to the pan. You'll love this AmazonBasics Silicone Baking Mat
 and it comes in a two-pack!
We love that this cookie press comes with Spring, Autumn and Christmas cookie press designs – OXO Good Grips Cookie Press

Have you ever rolled out dough only to find it's too big, or the pin is too small? Never again with this Adjustable Rolling Pin Plus

An item many kitchens don't have. You will love having this Flour Sifter and Sieve
 on hand.
Our absolute favorite mixing bowl set. Stainless steel and non-slip it's perfect for anything you need to mix – 3-Piece Stainless-Steel Mixing Bowl Set White

Sturdy and comfortable handle make this our favorite Bladed Dough Blender and Cutter

3-Tier Cooling Rack
 ensures that your baking can all be cooled properly before transferring.
Can you say Creme Brulee? Multi-Function Butane Culinary Torch

Brush on oil or butter with ease using this Silicone Basting & Pastry Brush

A helpful tool for bread making – Bread Proofing Rising Rattan Bowl

Baker's Dusting Wand
perfect for icing sugar, cocoa etc.
Perfectly sized cookies every time with this Stainless Steel Cookie Scoop

This classic measuring cup set is essential for any great recipe 3-Piece Glass Measuring Cup Set

5-Piece Measuring Spoon Set
like the measuring cups you cannot bake much without measuring spoons. We liked their bright colors.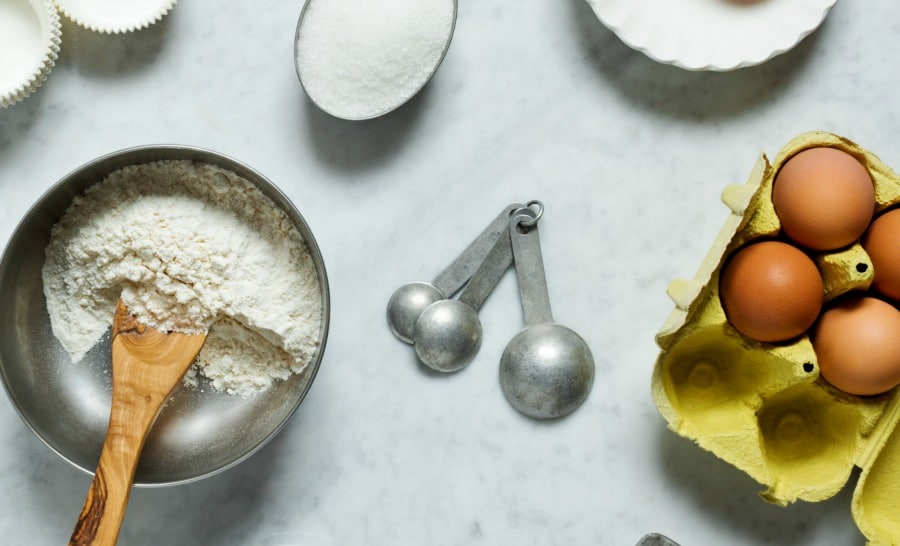 Baking Cookbooks We Love
Bake Like a Pro with The Best Baking Supplies
From high end rolling pins to baker's torches to goo old fashion bread-proofing baskets, this list is the best of the best baking supplies. The right tools make the best job, and these are definitely the right tools. If you're a baker or you have a baker on your list, give these a look. They're all perfect for the baking life.
Check out some of our favorite Foodie Gifts and Kitchen Gifts to add to your gift ideas. So many fabulous items with a range that is perfect for a student out of college or an experienced foodie.
*This post contains affiliate links. I may receive compensation for you clicking through and making a purchase.