The Christmas season can be very hectic. There is a lot happening, the excitement in the air is palpable and you can tell that everyone seems to be in a great mood. This is the period when everyone expects you to go out of your way to make their lives a jubilation and this instantly places a ton of stress on you.
When you think of what gifts you need to buy, what activities you need to be a part of and with limited finances, it could be pretty daunting. In this article, we offer some tips on how you can still have a great Christmas holiday and still keep your sanity intact.
Make food ahead like our Christmas Bark, Homemade Cranberry sauce and our Easy Appetizers for a Party.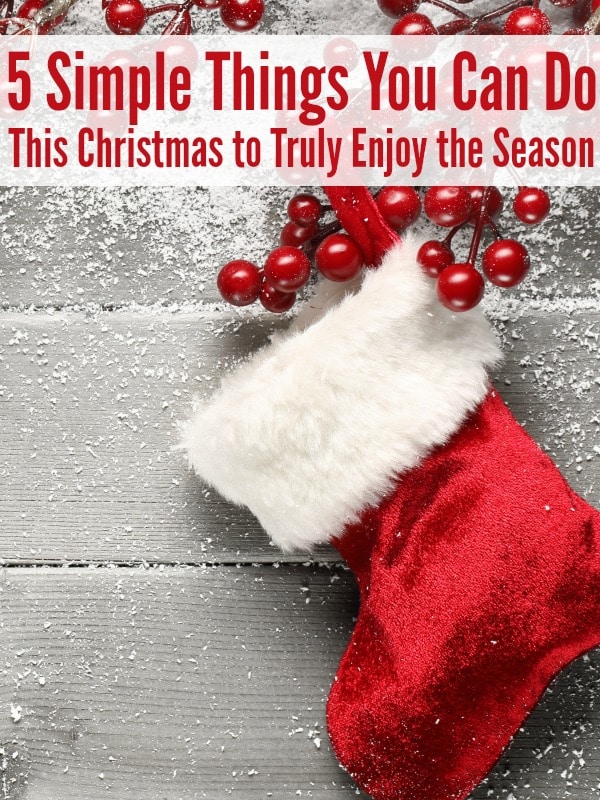 5 Simple Things You Can Do This Christmas to Truly Enjoy the Season
1.    Have a checklist
If you have a photographic memory, you can keep track of all the activities and stuff you need to buy during this period. Or you can just save yourself the trouble and prepare a checklist in advance.
This list will take your mind off what you are supposed to do and when you are supposed to do it. You just need to check off items and activities off the list as meet them and you will have no stress. Why not try these Christmas Apps to help you stay organized and on budget.
2.    Re-invent the family tradition
When was the last time you did something different with your family over the Christmas holiday? In most cases, households recycle the same tradition year-in-year-out. Whilst most of these family traditions are amazing, why don't you try something else this holiday? Or add something to an existing tradition?
Create or re-create a tradition everyone will love. Make a Christmas craft like these Button Trees, or this cute Paper Christmas Tree.
Our family has a number of Christmas traditions that we look forward to every year. But the most important is time together around the tree.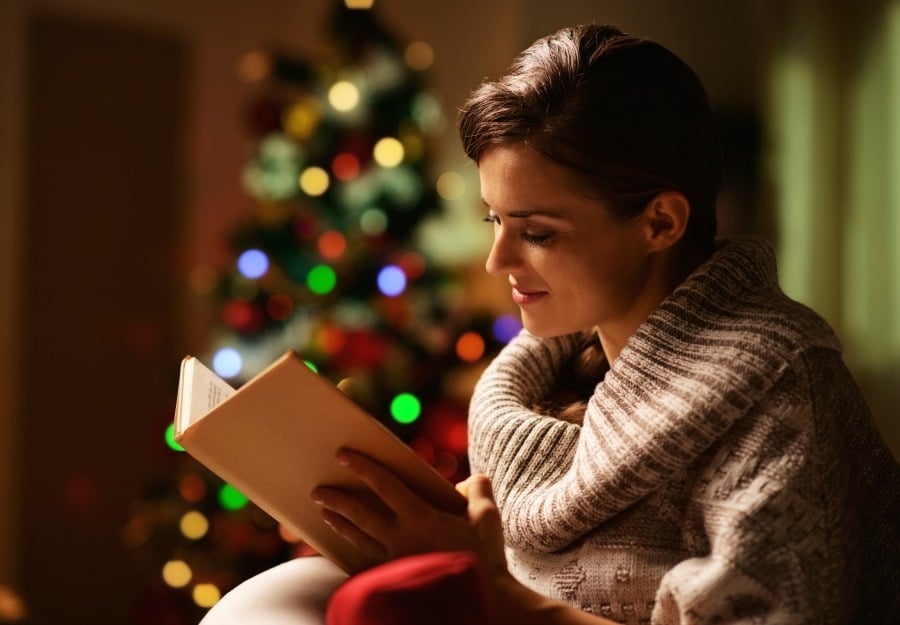 3.    Take a break from it all
Holidays are designed to give us time off to relax. The Christmas holiday should not be an exception. The only difference this time is that you will be the one getting to relax. Talk about it with the other family members and then delegate.
Grab a book or movie you've been meaning to read/watch and relax. Take time and let someone else cook, clean, decorate and wrap gifts for you as you unwind. It's time to have someone take care of you as well as you take care of them. Also, ask for gifts that allow you to take time for yourself. Spa certificates, books, bath bombs or even the ingredients to make your own sugar scrub you can use for some pampering.
4.    Ask for their help
If you are not really sold on the idea of watching movies while the other family members do the work, then you can join them. Loop everybody's help so that you do not carry all of the burden. There is so much to do and you can delegate to each person whilst doing something little to keep yourself busy.
5.    Connect with your loved ones
When everything is settled, try to connect with the people you love. Focus on activities that help make memories that will boost your relationships. You can record videos of you having fun together as a family or with friends to capture the experience. Why not get some snowshoes, go for a hike, go skating, tobogganing or play a board game. So many fun ways to be together while everyone has time off of work and school.
These interactions will surely make everyone feel good and I guarantee that you will feel great when the season ends.