Paper quilling is one of the most unique and creative paper craft.
I love how you can create a new and unique shape using twirled, spun and curled paper.
With each strip of paper, you add texture, colour, and depth to your design creating a beautiful final product.
We love how with only 5 craft supplies you can make this adorable Monster Paper Craft. A great project for kids, for art class, for card making, scrapbooking and more.
Fun for Halloween or any monster-themed event. Alter our Paper Quilling Flower Frame to include these monsters for a super fun kid-focused frame. Great for gift giving and craft parties.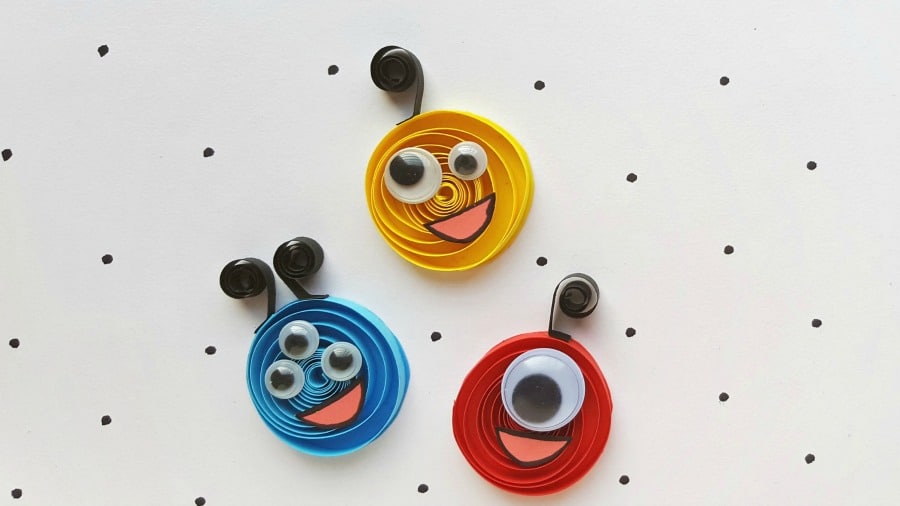 Paper Quilling: Monster Paper Craft
Monster Paper Craft Supplies:
Quilling paper strips

Craft paper

Googly eyes

Craft glue

Slotted quilling tool (optional)

Scissors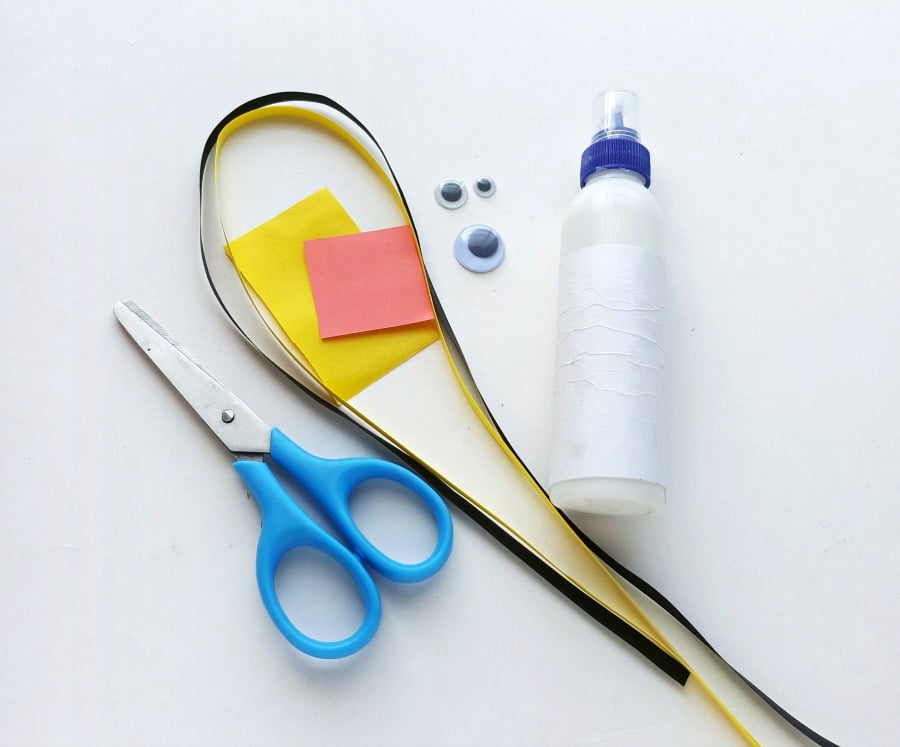 Paper Quilling Instructions:
Step 1. Take a long piece of quilling strip, about 20 inches should do. Use the slotted quilling tool to coil the whole strip (you can also do it freehand but the quilling tool ensures proper curl). 
Step 2. Take out the coiled strip from the tool and allow the coil to loosen up slightly.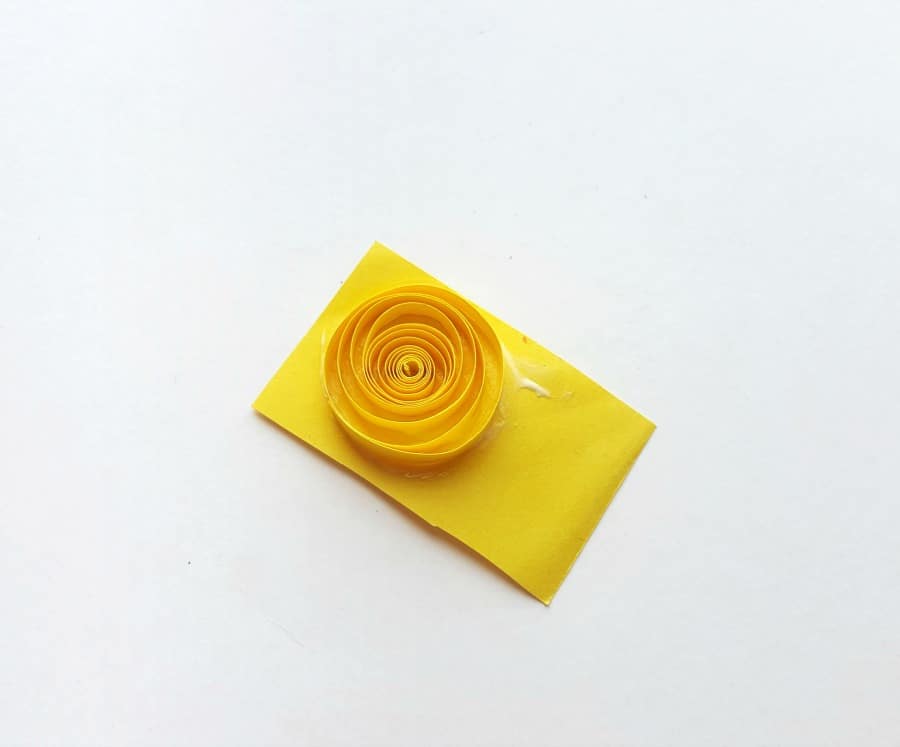 Step 3. Take a piece of colored (same color as the strip) craft paper and use craft glue to trace a circular outline on it and apply glue inside the outline as well; the size of the circular outline should be same as the size of the loose coil prepared in step 2. Place the loose coil on the glued area of the craft paper.
Step 4. Carefully cut the craft paper all around the loose coils' outer edge (the circular outline).
Step 5. Cut out a mouth from pink craft paper; you can draw a thin border on the mouth shape if you want to. Select googly eyes for the monster; use 1 or 2 or 3 or as many eyes as you want. Take a 2 inches black colored strip and create a tight coil with it.
Step 6. Carefully cut the orange craft paper all around the coils' outer edge.
Step 7. Glue the mouth cut out on the loose coil prepared in step 4. Take the black coil and glue its open end on the outer edge of the loose coil.
Step 8. And finally, glue the googly eyes.
Step 9. Allow the glue to dry entirely. Affix paper monsters to a handmade card or decoration. 
The end result is an adorable little monster everyone will love.
For more amazing paper quilling crafts check out our Paper Craft Anemone or Paper Tube Owl Craft for more paper crafts suited for adults and kids.