Tis the season for colorful leaves, seasonal lattes, and cozy sweaters. Fall is just around the corner! While it seems that summer is the most popular time of year for festivals, fall fairs in Ontario are head to head when it comes to popularity.
There are many fall fairs in Ontario to enjoy over the beautiful autumn months, celebrating the flavors, sights, and fun of the beautiful fall months. Whether you are hoping to visit festivals within your own community or want to head on a road trip, there are many amazing fall fairs in Ontario for everyone to enjoy.
Make attending a Fall Fair in Ontario one of the Thanksgiving traditions your family enjoys. We love making our local fair a priority to attend. Fun, food and great games and activities.
Fall Fairs and Festivals in Ontario
Don't forget to bring some Fall fun into your home with some great fall crafts, fall food and a great road trip with kids. It's a beautiful time of year to explore and enjoy.
Thanksgiving Harvest Festival – Midland, ON
The Sainte- Marie Among the Hurons Thanksgiving harvest festival and arts and crafts show is a must visit in the cool fall months. Boasting tons of family-friendly activities, talented crafters and artisans, out of this world food and baked goods and more. There is something here for everyone.
Apple Harvest Festival – Blue Mountain Village
The Apple Harvest Festival usually takes place over Thanksgiving weekend, giving its attendees something to be grateful for. From live music, the apple pie trails, hiking, biking, free family activities and fall driving tours, this fall festival is a must-see for everyone this autumn.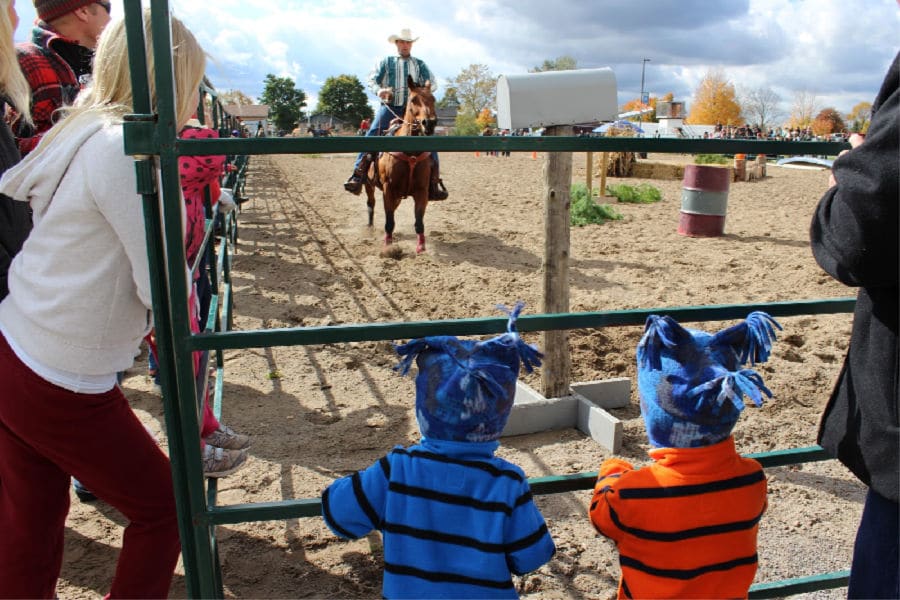 Norwood Fair – Norwood, ON
The annual Norwood fall fair is a must visit. Situated in the beautiful village of Norwood, Ontario, this festival was established in 1868, making 2018 the 150th annual fair. This fair is a community gathering where village folk comes together to catch up with one another, celebrate the harvest and have a few days worth of fun. With animal exhibits, crafts and crops exhibits, horse and pony events, antique tractor pulls, lawn tractor races, antique car shows, and more this festival is the perfect place to celebrate fall.
Pumpkin Mania Festival – Elmvale, ON
Rounds Ranch, located in Elmvale, hosts Pumpkin Mania. From the crisp air, fall leaves and a wide variety of pumpkins everywhere, you are sure to get into the spirit of fall. Partake in some funny pumpkin-themed games, hop on a wagon ride, navigate the corn mazes and view the farm animals and when you are done, visit the pumpkin patch and pick your very own pumpkin to bring home with you. This fall festival is an unforgettable experience for the entire family.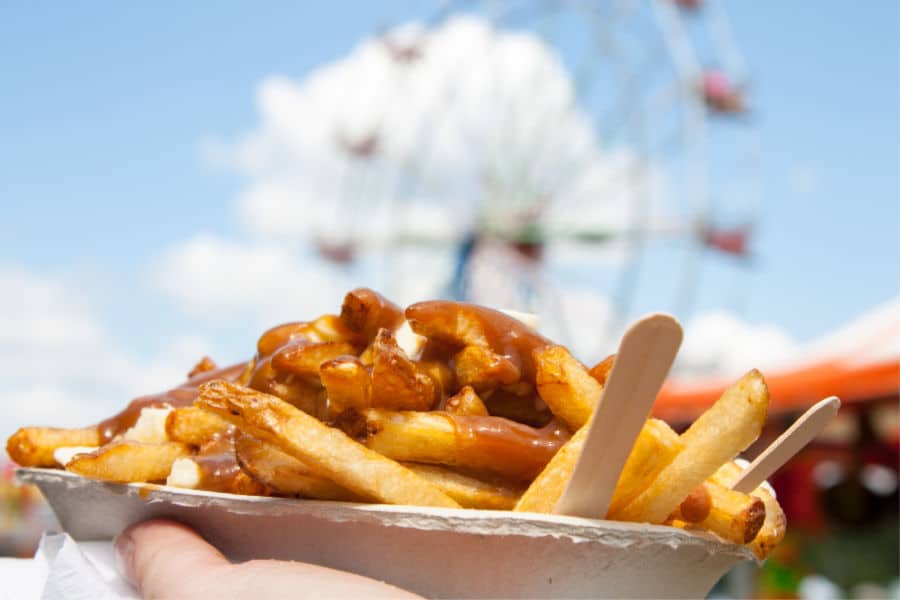 Other Fall Fairs in Ontario
Algonquin Highlands
Dorset Thanksgiving Arts Crafts & Antiques Show
Bruce County
Triverton Fair
Walkerton Little Royal
Grey County
Owen Sound Fair
Apple Harvest Craft Show
Haliburton Highlands
Irondale's Harvest Festival
Carp Fall Fair
Kawartha Lakes
Lindsay Central Exhibition
Kinmount Fair
Bobcaygeon Fall Fair
Pumpkin Festival
Lake Simcoe & Barrie
Muskoka
Severn Bridge Fair
Bracebridge Fair & Horse Show
Harvest Festival
Rosseau Fall Fair
Huntsville Fall Fair
Bala Cranberry Festival
Northern Ontario
Mckeller Fall Fair
Powassan Fair
Ontario's Highlands
Ontario's Lake Country
Romona Fall Fair
Oro Fair
Orillia Fair
Coldwater Fair & Demolition Derby
Brechin Scarecrow Festival
Copeland Forest Friends Fall Fair
Ottawa Valley
Southern Georgian Bay
Great Northern Exhibition
There are several amazing fall fairs to visit in the beautiful fall months in Ontario. Check your local listings to find when and where you can participate in all of these fantastic events.