Disclosure: I have partnered with YMC and Peel Region and have received compensation for this post. All opinions are my own. 
Talking to your kids about smoking is a conversation that happens far earlier than you would expect. Whether it's talking to them about a family member that smokes or a neighbor or someone you see outside a store, business or movie theatre. My boys asked quite young about what people were doing and why they were standing outside.
Coming from a smoke-free house they were not really aware of smoking unless we were out in public.
How to Talk to Kids About Smoking
How did I handle that conversation? Like all parenting conversations – open, honest and age-appropriate.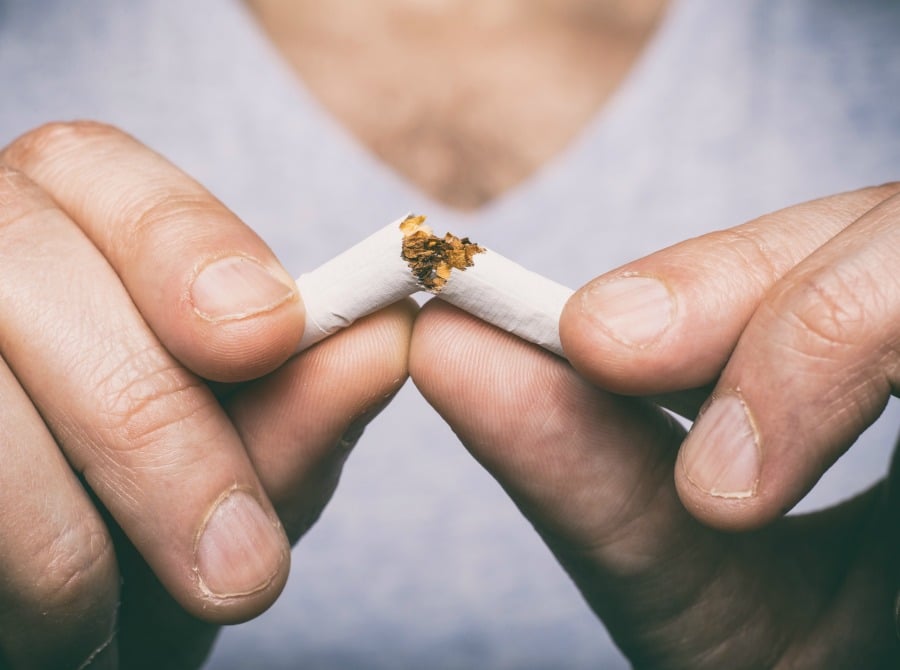 Studies have shown that parents "who had frequent and quality communication with their teenager about smoking had a consistently positive effect on reducing the chances that their teen will continue to smoke." (Source: Psychology Today)
Answer your younger kids' questions about smoking and explain the harmful toxins they are made with, how they affect your ability to run fast/play sports, that they are addictive and once you start it's extremely difficult to stop. Talk to kids about smoking like you would want an educator to explain smoking to them.
For parents of teens, the conversations about smoking will be much different. Talking about the long-term harmful effects will be more important to your teen rather than your child. Explain how "At least 250 of the more than 7,000 chemicals in cigarettes are harmful to our health, and at least 69 can cause cancer." (Source: Parents Magazine) Statistics about harm, death, aging, bad breath etc. might appeal to your teens' desire to be physically attractive and want to step away from smoking. Keep the conversation open and listen to your teens' questions.
While we as parents cannot change how often our kids see people smoking in public we do have a say in the ratings of the movies they watch.
Join me in the conversation about why films in Ontario should have a new rating system for movies that contain tobacco be rated 18A. A higher rating would ensure that young people would not be able to go to the movies and see smoking on the big screen. It would advise parents that these films are not appropriate for children.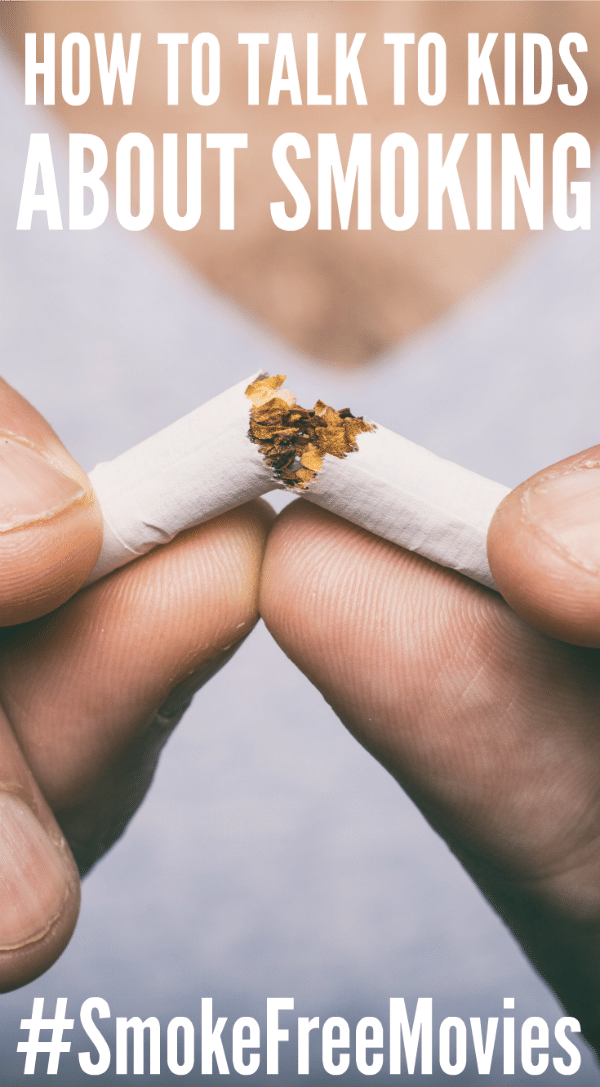 Smoke-Free Movie Facts
Did you know that 86% of movies with smoking were rated for kids and teens in Ontario?
Did you know kids are more likely to start smoking if they see it in movies? It's called a "dose-response" and tobacco companies want your kids to see tobacco in movies because they cannot advertise through traditional methods.
185 000 children and teens (0-17) in Ontario will start smoking because of their exposure to onscreen smoking. Statistics show that of those, 59 000 will die from tobacco-related diseases.
What can you do?
Voice your support and power the change by joining me in signing this petition asking that all films in Ontario that contain tobacco receive an 18A rating change.
We know that movies influence kids, it's time to make them smoke-free. 37% of Ontario youth smokers are recruited by seeing smoking in movies. Learn more about the smoke-free movie movement on Twitter, Facebook and at Smoke-Free Movies.