Easy recipes are our favorite. There is nothing quite as satisfying as creating something truly amazing with only a few ingredients. For this and many reasons, we believe cake mix cookies are the ultimate baking hack. Perfect cookies with a fraction of the ingredients.
When cake mixes go on sale at our local grocery store I am there and ready to stock up so I can make Marble Cupcakes, Pineapple Upside Down Cupcakes and of course, cake mix cookies!
We have gathered the best cake mix cookie recipes on the internet. Happy baking!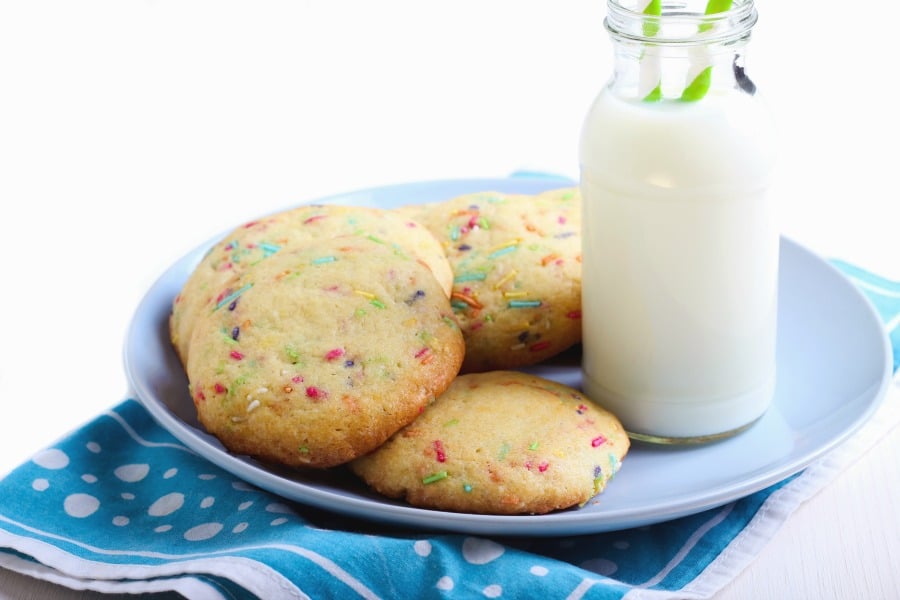 The Best Easy and Delicious Cake Mix Cookie Recipes
Let's start off with a favorite of ours – these delicious Butter Pecan Jasmine Tea Cookies made with a Pecan Cake mix.
What could be better than chocolate chips and peanut butter? Why these Chocolate Chip Peanut Butter Cookies cookies made from a French Vanilla Cake Mix of course.
The combination of adding white chocolate to strawberry cake mix is amazing. Plus, their beautiful pink color is so fun!  Strawberry and White Chocolate Cake Mix Cookies.
Celebrate Easter with these Easter Cake Mix Cookies from Wonder Mom Wannabe.
We love these chocolate Cake Mix Cookies from Money Wise Moms are great for a party!
Love gingerbread but find them difficult to make? Check out these Easy Cake Mix Gingerbread Cookies from the Cake Wiz.
The ultimate Red Velvet cake is brought to life in these Red Velvet Cake Mix Cookies.
Pumpkin and cake are a delicious combination. Try these Cake Mix Pumpkin Cookies for the ultimate Fall treat.
Love funfetti cake? You will love some super fun Funfetti Cake Mix Cookies by Hezzi-d's Books and Cooks.
The best Cake Mix Cookie Sandwich is an easy sweet treat.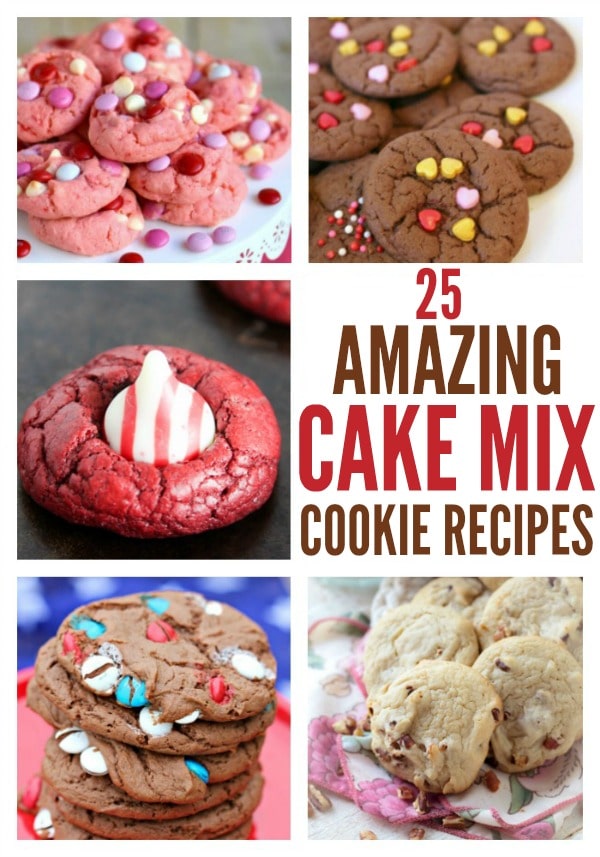 Love Chocolate? We have some amazing cake mix cookies featuring chocolate. Check out these Chocolate Cake Mix Cookies, German Chocolate Cake Cookies, White Chocolate Cake Mix Cookies and even Christmas cookies made with cake mix:  Chocolate Christmas Cake Mix Cookies.
Planning a 4th of July party? You will love these Cake Mix Cookies to celebrate patriotism: Patriotic Cake Mix Cookies and Patriotic Red White & Blue Cake Mix Cookies and 4th of July Cake mix Cookies.
And some of our all-time favorites: Cake Mix Chocolate Chip Cookies, Cake Mix Oreo Cookies and perfectly sweet Butter Pecan Cake Mix Cookies.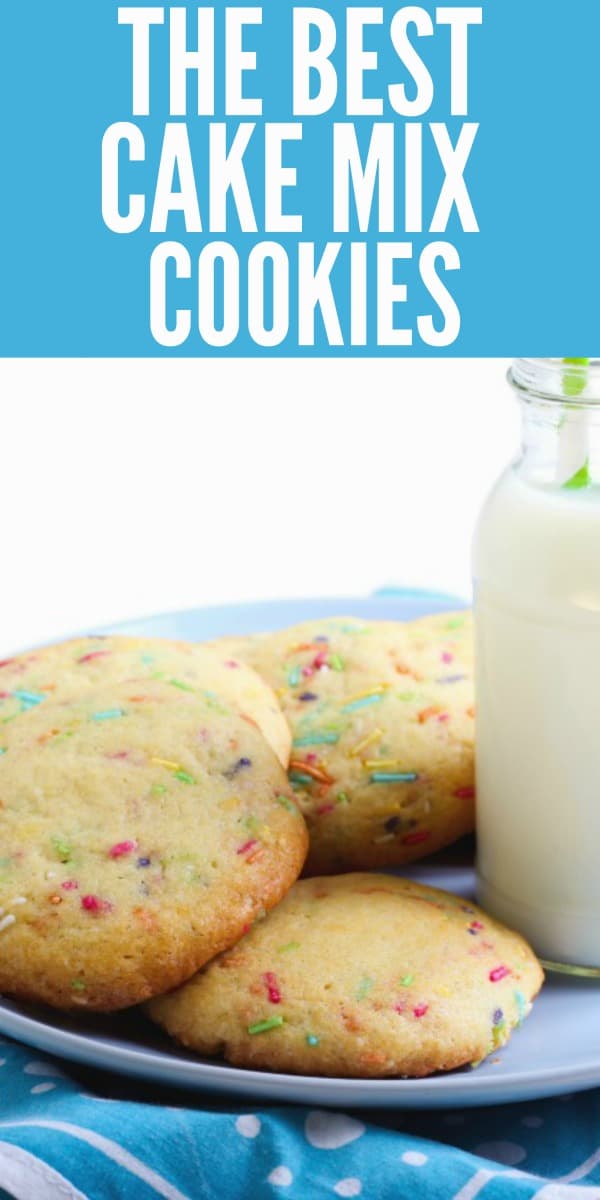 Mint lover? Try Peppermint Cake Mix Cookies or Mint Cake Mix Cookies by Frugal Mom Eh!
Honor your sweet tooth with Valentine Boxed Cake Mix Cookies, M&M Cake Mix Cookies and these cute Strawberry Cake Mix Cookies by You Brew My Tea.
Have another cake mix cookie recipe you love? Share it in the comments below!