Mornings are hectic around here. Two kids and one mom off to school and work every day. If you've ever witnessed twin boys getting ready in the morning you would know that far more wrestling, laughing and hijinks. I love anything that makes our mornings easier and we have found a super fun way to keep us entertained and give us all the information we need to get on with our day. Enter Amazon Alexa and Echo for music, news, a timer, alarm clock and more!
We hooked up our Amazon Alexa and Echo in our living room and the boys' bedroom. My thought was the living room Echo could be used for timers and alerts "5 minutes to bus time" and take morning questions we had about our day and schedule. The bedroom Echo Dot could control the smart lights to help with wake up, answer the boys' funny questions, plus it can play the Star Wars theme whenever they want.
The main floor Echo will act as Command Central and the Echo Dot for more fun mornings for the boys.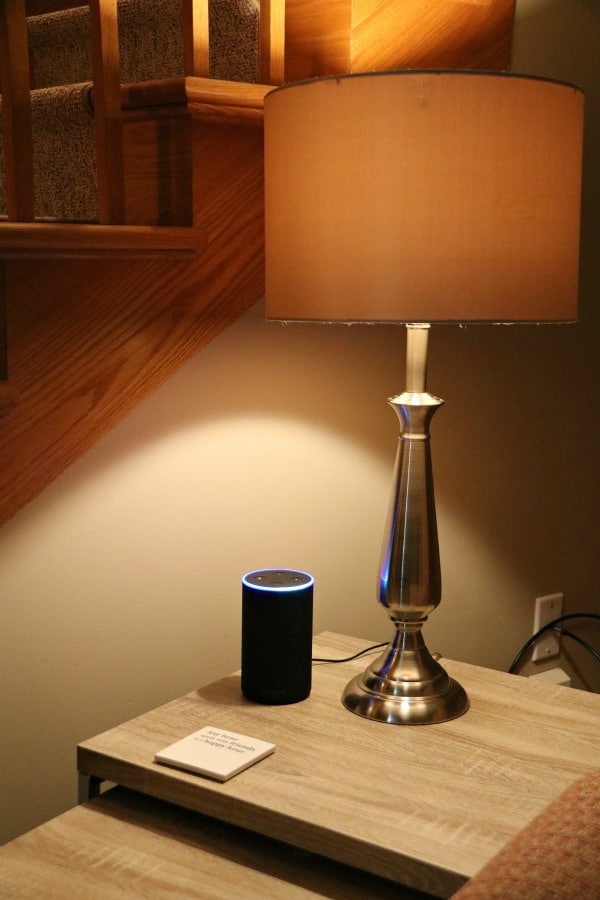 Making Mornings Better with Amazon Alexa and Echo
Whether you already have an Echo or Echo Dot
 or need to order one you will love using it to stay in touch, stay informed and stay organized. Keep using Alexa every day to help it better understand your voice, vocabulary, patterns, and preferences.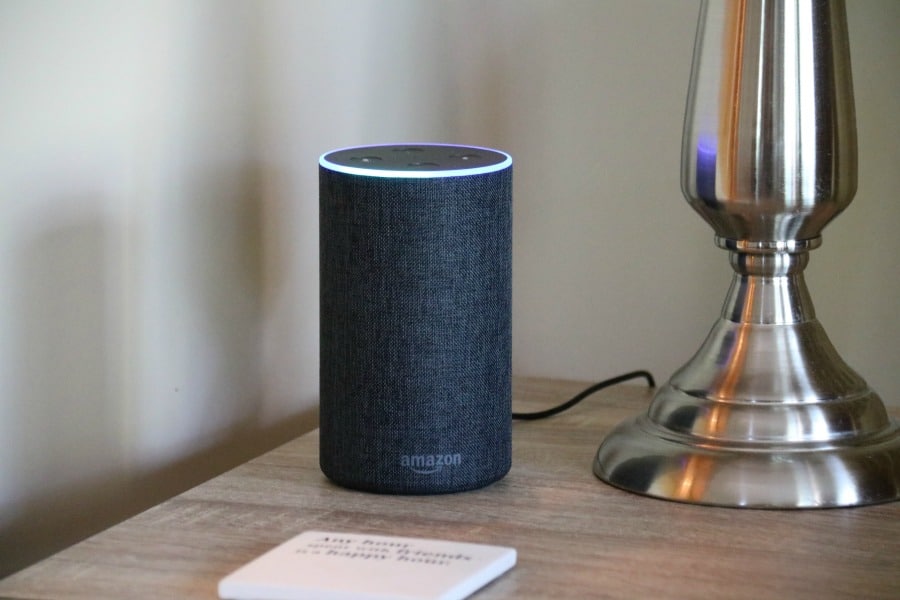 Back to School ideas to try with your Amazon Alexa and Echo:
Don't forget Alexa can help you re-order items in your Prime list. How convenient is that?
Check out how easy it is to use Amazon Alexa and Echo:
Tried all of the above ideas? Move onto the next level of things to try with your Amazon Alexa and Echo:
Multi-room Music – group your Echo devices for synchronized music streaming in every room. Name the group of Echo devices and then instruct Alexa to play music on all of them. (i.e. "Alexa, play country music downstairs.")
Voice Control Your Smart Home – from switching on a lamp to allowing our smart light bulbs to gradually turn on in the mornings (won't this be great on those dark Winter days?) plus it works with a variety of brands' locks, plugs, thermostats, and entertainment devices.
Routines – set up routines that Alexa will understand with one command, i.e. "Alexa, good night," and Alexa will turn off all lights, lock the door and turn off the T.V. Genius!
Hands-free Calling and Messaging – calling and texting was never easier. With a supported Echo device of the Alexa App simply say "Alexa, call mom" or "Alexa, send a message to Bob."
How will you use Alexa and Echo to make your mornings better?
Disclosure: I was provided with an Echo and Echo Dot to help facilitate this review.  As always, my opinions are my own.