Hexbug Soccer is the newest in the line of Hexbug toys and robots. It is a fun, interactive way to play soccer and represent your favorite team. Whether or not your kids are soccer fans, Hexbug soccer is fun and incites lots of laughter as you learn to move and manipulate your bots. Hexbug soccer is a definite hit from the moment my boys saw the box to their first soccer dual.
I loved immediately that Hexbug soccer allowed for customization with the four hood covers and stickers from around the world. Each family member could pick a country they wanted to represent and change them when desired. Whether it is an ancestral link to the country or just a soccer team you have heard about the choice is yours.
Hexbug Soccer Arena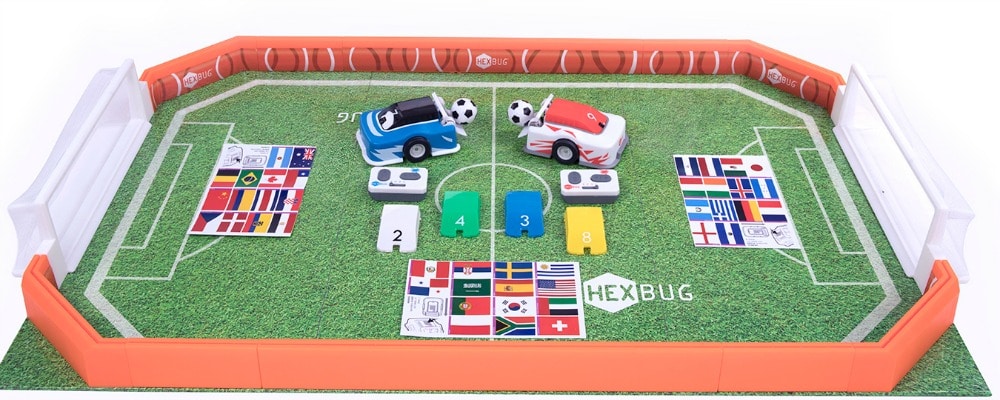 Like the Hexbug Nano Discovery Space Station and the Hexbug Nano Nitro Habitat, we were instantly amazed by the technology behind these robotic soccer stars. Each is controlled by a remote (batteries included!) and features a magnetic kick plate that allows the Hexbug to hold the ball until it's ready to shoot. The only challenge for us was the boys' remotes often crossed signals so if they were too close they would lose the ability to control their Hexbug. With some learning, this was overcome.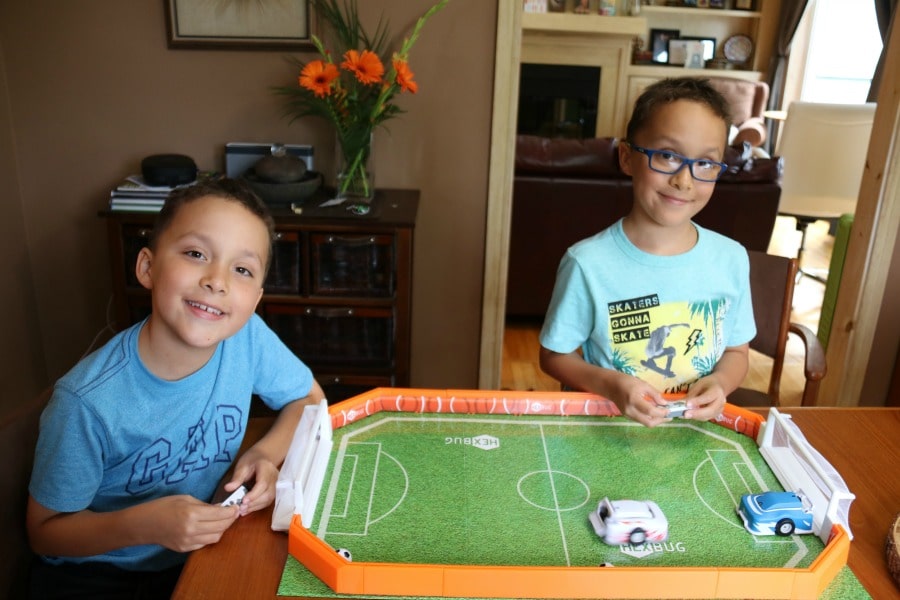 Watch how much fun the boys had with their Hexbug Soccer.
Each Hexbug Soccer Arena comes with:
Includes 6 different interchangeable tops, 3 sticker sheets, and, 2 soccer balls

Includes 2 remote controlled Robotic Soccer Singles

Fold-out game board

Ages 8 years and up

Batteries included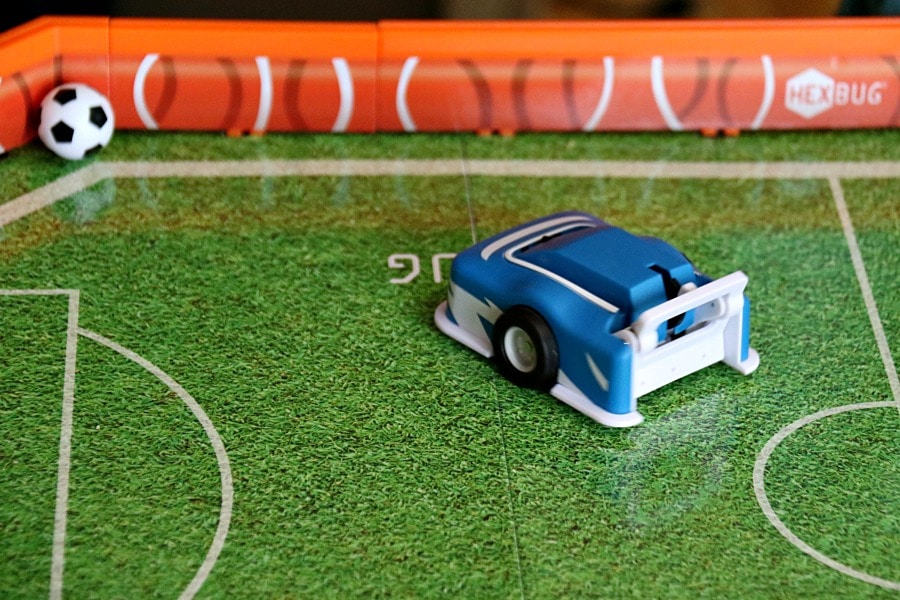 Priced at $69.99 Hexbug Robotic Soccer is an affordable option for family fun. Portable and engaging we know you will enjoy the Hexbug Soccer Arena.
Disclosure: This product was provided to facilitate this review. I did not receive compensation. As always, all opinions are my own.