Love waffles? Who doesn't? We think waffles and Sunday mornings go together like PB & J but like you I seriously wondered why I would need a 4-slice waffle maker. I had a beautiful Breville No Mess Single waffle maker and I thought I had it all. No mess, easy to clean, easy to use and perfect waffles every time. Then my boys got older and I realized if I didn't upgrade soon I couldn't make waffles fast enough. As I scanned through Breville Canada's site my dreams came true – enter the Breville Smart Waffle Pro 4-Slice Waffle Maker into our lives and it was a match made in waffle heaven! We made Chocolate Chip Waffles that were truly fantastic.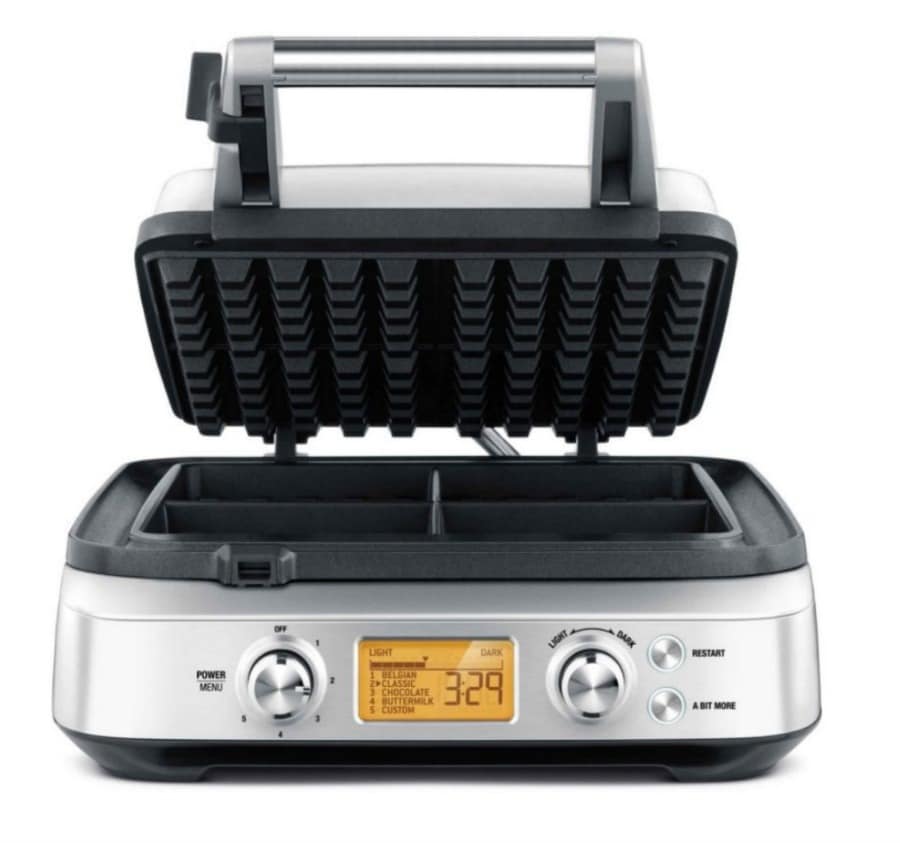 How is the Breville Smart Waffle Pro 4-Slice Waffle Maker Different?
The Breville Smart Waffle Pro automatically sets the time and temperature for the type of waffle you are cooking. Just set the darkness to your desired level and it is automatically calculated. Want just a little bit more time? There is a button for that too! The best part is the Breville Smart Waffle Pro cooks quickly, evenly and with its perfect scoop, you have just the right amount of batter.
Waffle IQ™ knows the perfect cooking time for your waffle type. Cooking times set for Belgian, Classic, Chocolate, Buttermilk and a custom setting too.
Browning Control allows you to choose from 12 settings to ensure the perfect waffle for your preference.
No Mess Moat stops any waffle batter from spilling out allowing for easy cleanup
Thermal Pro Even Heat ensures your waffles are cooked evenly from edge to edge.
Non-Stick Surface ensures that your waffles will lift out every time without cooking spray or butter. Made with premium PFOA-free non-stick coating it is safe and easy to clean.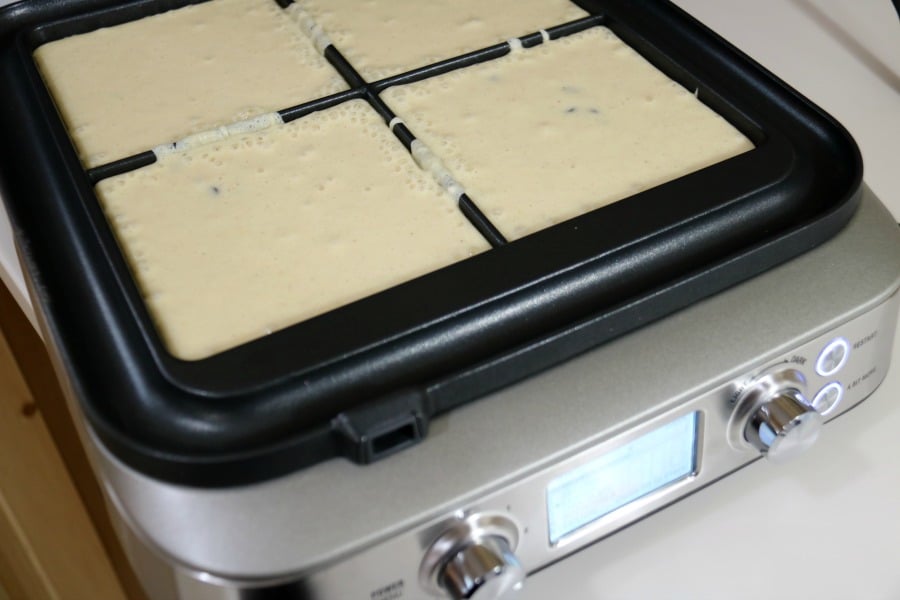 Where Can You Buy a Breville Waffle Maker?
Amazon
, Williams Sonoma, and more! Look for the Breville Waffle Maker in stores that carry Breville products.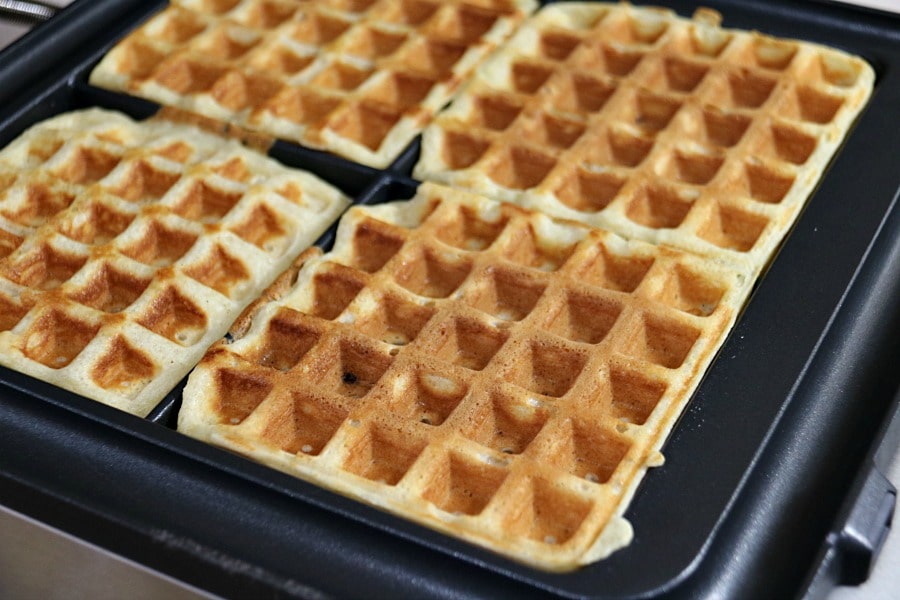 We absolutely recommend this Breville Waffle Maker – it is in a class of its own for cooking time, ease of use and superior design. We cannot wait to hear what recipe you love making in your Breville Smart Waffle Pro 4-Slice Waffle Maker.
Enter to win a Breville Smart Waffle Pro 4-Slice Waffle Maker
One lucky Canadian reader of Family Food and Travel will win their own Breville Smart Waffle Pro 4-Slice Waffle Maker (MRSP $299.95). The contest is open to Canadians 18+ and ends on August 23, 2018, at 11:59 pm.
All contest rules and regulations are in the entry form.
Good luck!
Disclosure: I was provided with this product to facilitate my review.
*This post contains affiliate links. I may receive compensation for you clicking through and making a purchase.