While no one wants to live with a doomsday outlook on life, there is something to be said for being prepared in cases of emergency. If you've got a family, the thought of something bad happening has likely kept you up at night. It's a natural part of parenting, but distressing nonetheless. Creating a family emergency plan is important and prudent.
Instead of letting the "what ifs" eat away at you, sit down with your loved ones and discuss what you would and should do in case of a disaster in your area. You'll be surprised at how much better you'll feel by simply putting a plan in place just like you do for travel. Need some guidance? Read on for tips on how to create a guide for a family emergency plan.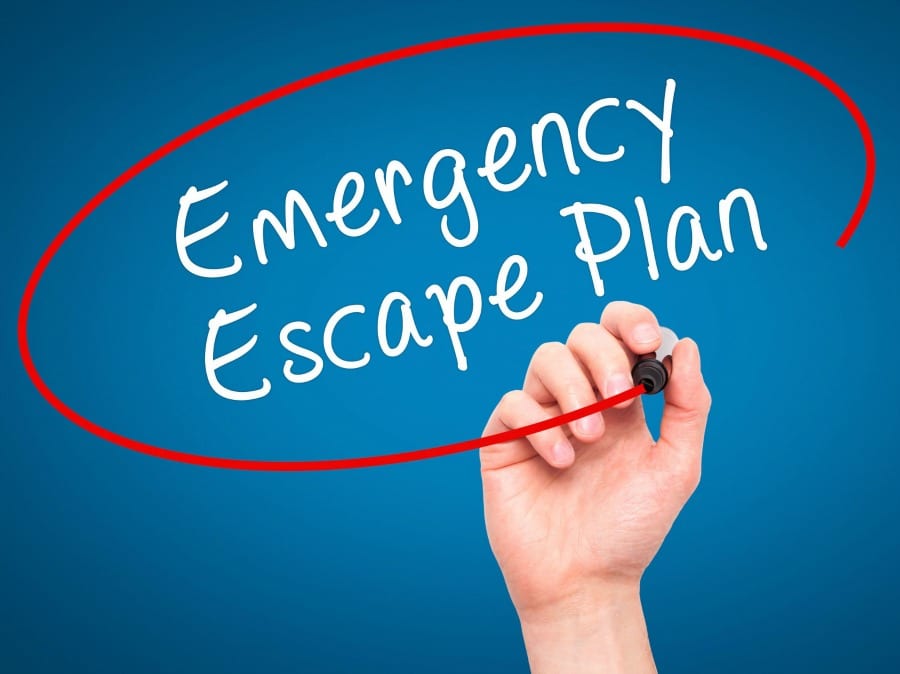 Your Guide to Creating a Family Emergency Plan
Create a Family Communication Plan
Different emergencies happen in different parts of the country. For example, Michigan, Texas, and Nebraska have tornado seasons that require safety shelters, while California has to worry about wildfires and mudslides. If you live in an area that's prone to natural disasters, have a plan for meeting up that is convenient and easy for everyone to find. Give each member of your family a responsibility to handle. Practice your plan as much as possible, as nerves and adrenaline will affect you if and when the real event happens. You can download family emergency communication plans from FEMA. And, yep, there's an app for that, too. The Red Cross offers disaster preparedness apps in the Apple Store or Google Play.
Have a Bag at the Ready
The last thing you want to be doing when you're under duress is to be looking for things you need to evacuate. Have a bag that's already packed and ready to go. FEMA recommends having the following ready to go in a portable container:
Batteries
Battery-powered radio and flashlights
Whistle
First aid kit
Personal sanitation needs for family and pets, such as moist towelettes
Cell phone with a solar charger or inverter
Wrench or pliers
Manual can opener
Three days' worth of food and water
Trash bags, dust mask, and duct tape
Enough cash for five days of basic needs in case ATMs are down
Maps of your region
It's also recommended that you have a miniature version of this bag ready to go at work, along with walking shoes and snacks. You should also go through this bag once a year or so to get rid of any food or batteries that might have expired. You can also buy pre-packed kits that include all of the essential survival gear you would need to weather the first few days of a disaster scenario.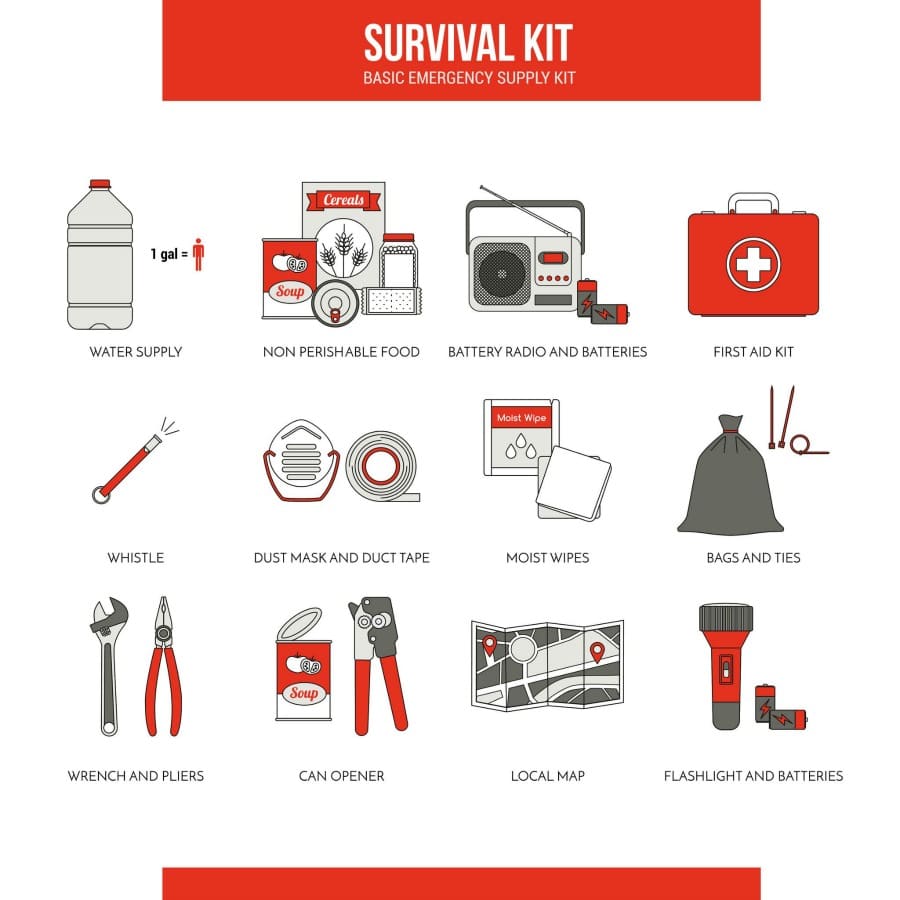 Minimize the times you need to open the fridge, and only do so when absolutely necessary. Have an appliance thermometer in there and in the freezer as well to ensure that, when you do go in there for food, it's still safe to eat.
Coordinate Your Emergency Plan With School Plans
Make sure your children have copies of emergency contact information and the disaster preparedness cards in their backpacks. Also, be sure you are well informed about the emergency evacuation plans at their schools so you can ensure it coordinates well with your family plan. And remember—text is best, as it requires a lot less bandwidth than a phone call.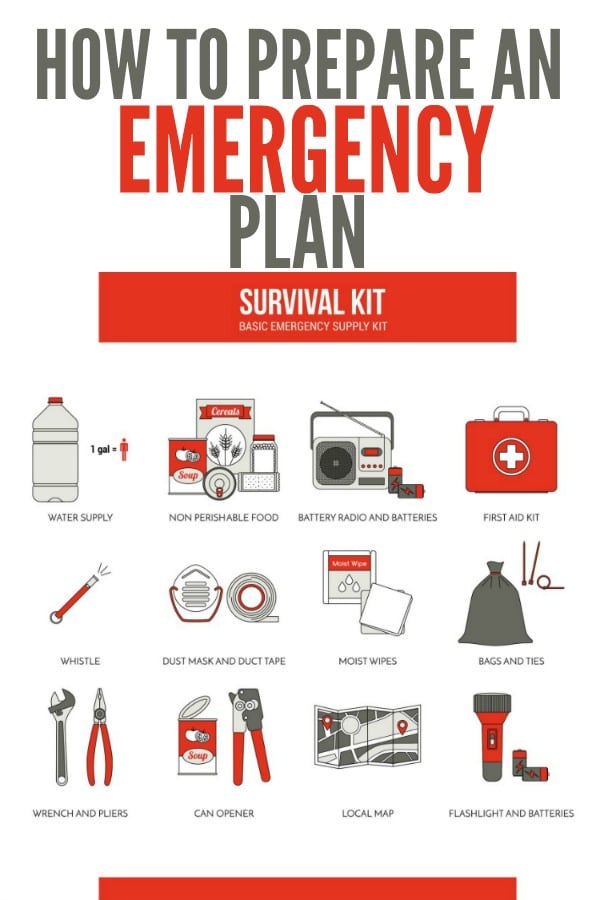 If and when an emergency hits, you will be glad you had this family emergency plan in place. Be calm, remember what you practiced, and all will go well.