A delicious pineapple lemonade drink recipe that combines two of the quintessential drink ingredients for a cool drink. While many have wondered how to make pineapple lemonade, the answer is actually easier than you might think. This Pineapple Lemonade Recipe is bursting with flavor and made from a real pineapple. Add a couple more ingredients and you can also make Pineapple Lemonade Punch. Bright, refreshing and perfect for picnics, hot summer days or anytime you want a taste of summertime. For this recipe, you will need a high powered blender. We highly recommend the Vitamix
or the Breville
both are truly superb blenders that will mix the pineapple in seconds.
Pineapple Lemonade
INGREDIENTS
1 fresh Pineapple, cored and cubed
juice of 3 Lemons
3 tbsp. Brown Sugar
5 cups Water
Optional: Maraschino Cherries and Lemon Slices (for garnish)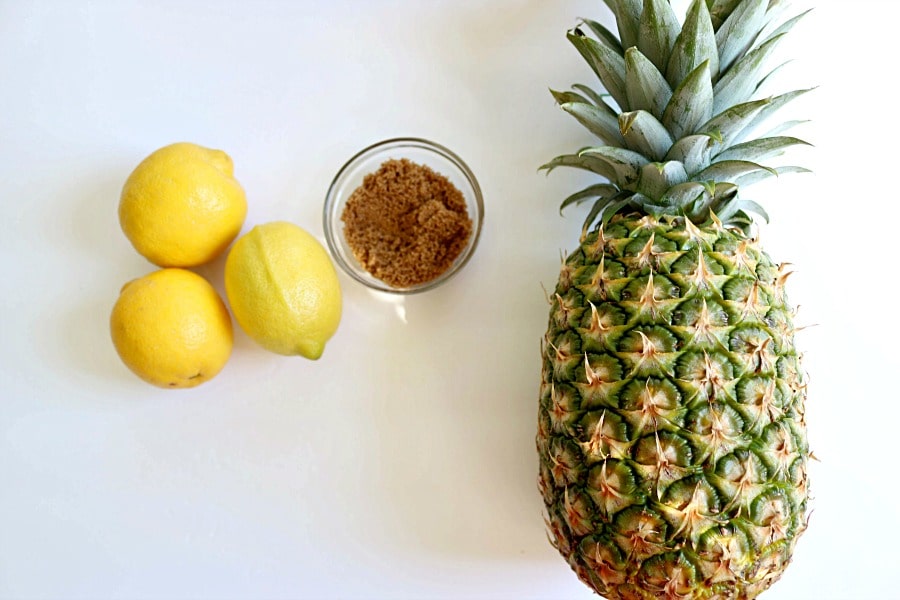 DIRECTIONS
Juice lemons.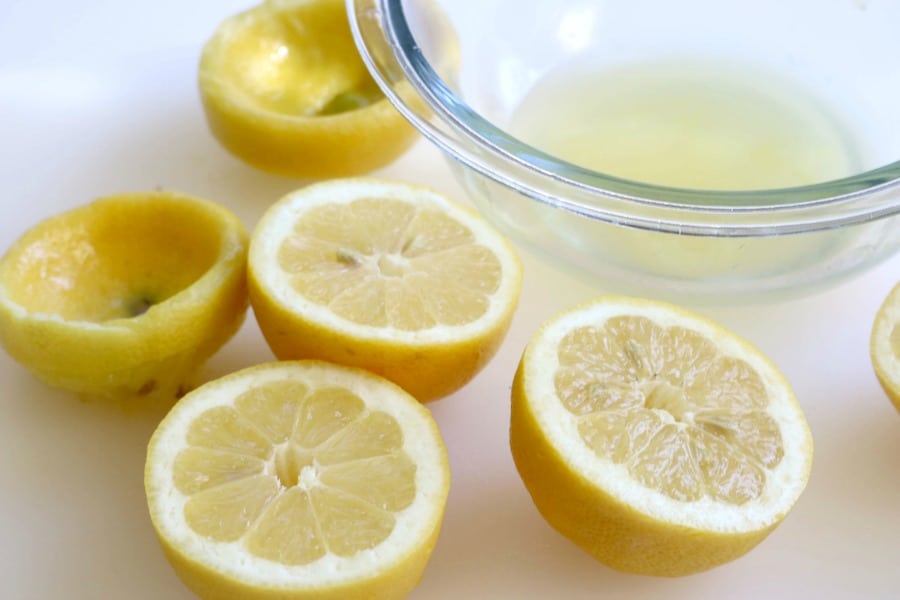 Core and chop pineapple.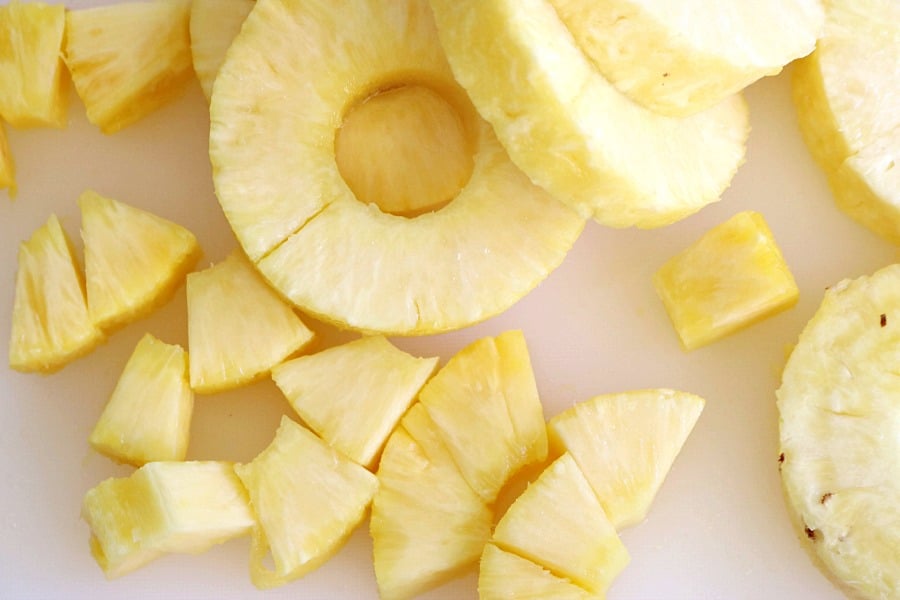 Add pineapple, lemon juice, and brown sugar to the blender.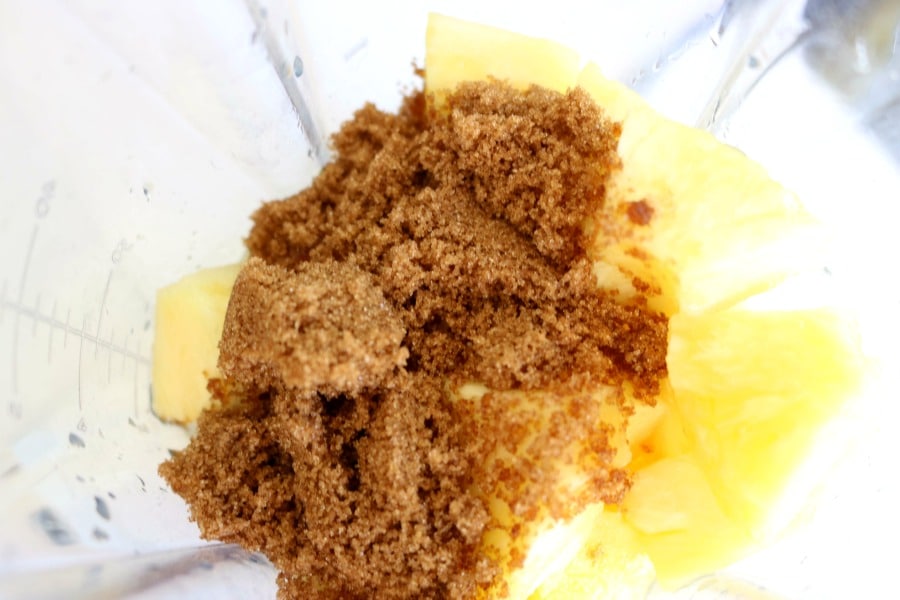 Blend until liquefied.
Pour into large pitcher.
Add water and ice cubes.
Serve chilled over ice.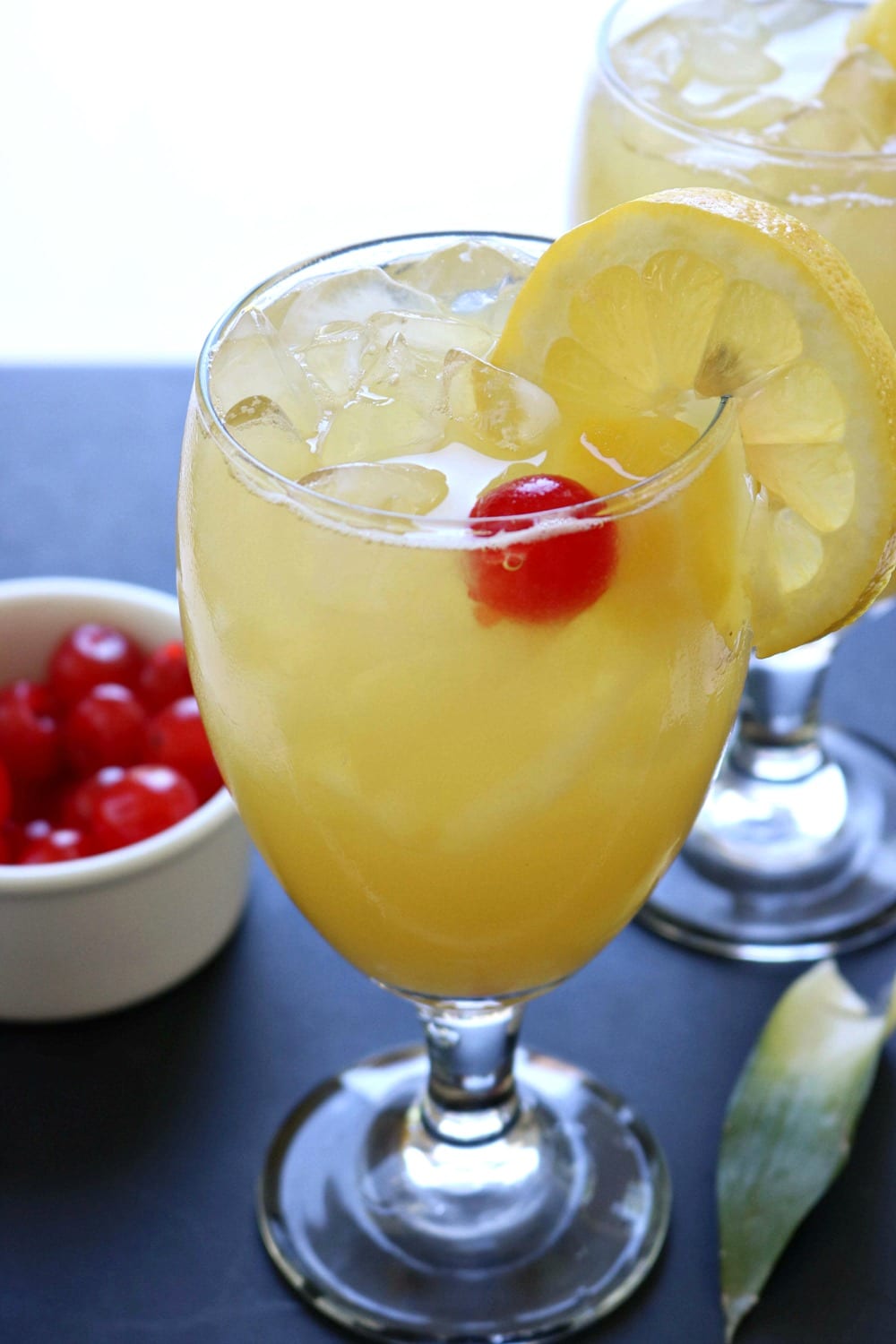 Optional: Garnish with maraschino cherries and a lemon slice
Pineapple Lemonade Punch
Simple take the original recipe and add a can of pineapple juice and 2-6 cups of Ginger-ale or Sprite to create a delicious Pineapple Lemonade Punch Recipe. The amount of soda/pop you use will depend on the level of carbonation you would like in your drink.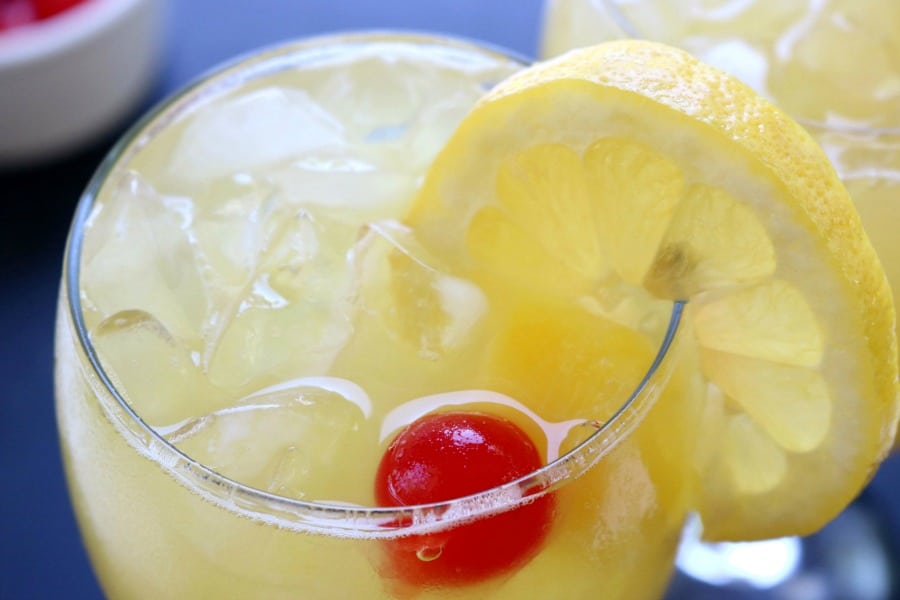 I love the burst of flavors in this drink, it is refreshing, tropical and it feels like drinking a glass of sunshine! Perfect for an afternoon on the porch, after a hot day or as a theme drink for a tropical party. No matter when or where you serve it we guarantee it will be a hit with guests from two to one hundred and two.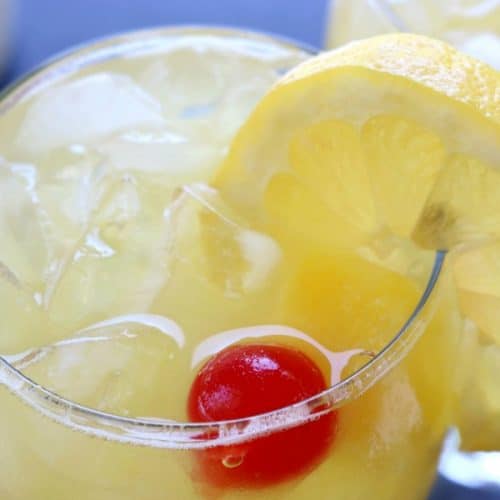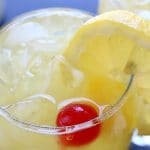 Pineapple Lemonade
A homemade Pineapple Lemonade recipe and the directions to alter it to be Pineapple Lemonade Punch.
Keyword:
lemonade, pineapple, punch
Ingredients
1

Pineapple

Cored and cubed

3

Lemons

Juiced

3

tbsp

Brown Sugar

5

cups

Water

Maraschino Cherries

for garnish

Lemon Slices

for garnish
Instructions
Add pineapple, lemon juice, and brown sugar to the blender.

Serve over ice and garnished with cherries and lemon slices.
Love this recipe? Check out or amazing Drink Recipes and why not make these Pineapple Upside-Down Cupcakes to be served alongside your lemonade?
*This post contains affiliate links. I may receive compensation for you clicking through and making a purchase.