Marvel Universe of Super Heroes is a tribute to all things Marvel, and it's at the Museum of Pop Culture right now. If you're like me and my family, Marvel has become a big part of your life. It's no surprise, they are one of the big two in comic books, and their films have been bringing us epic storylines for over a decade. Marvel has truly become the biggest name in comics and pop culture, which is why MoPOP has embraced them in their largest ever exhibit – Marvel Universe of Super Heroes. We visited the MoPop with our Seattle CityPASS and paid the additional fee for the Marvel Universe and it was totally worth it!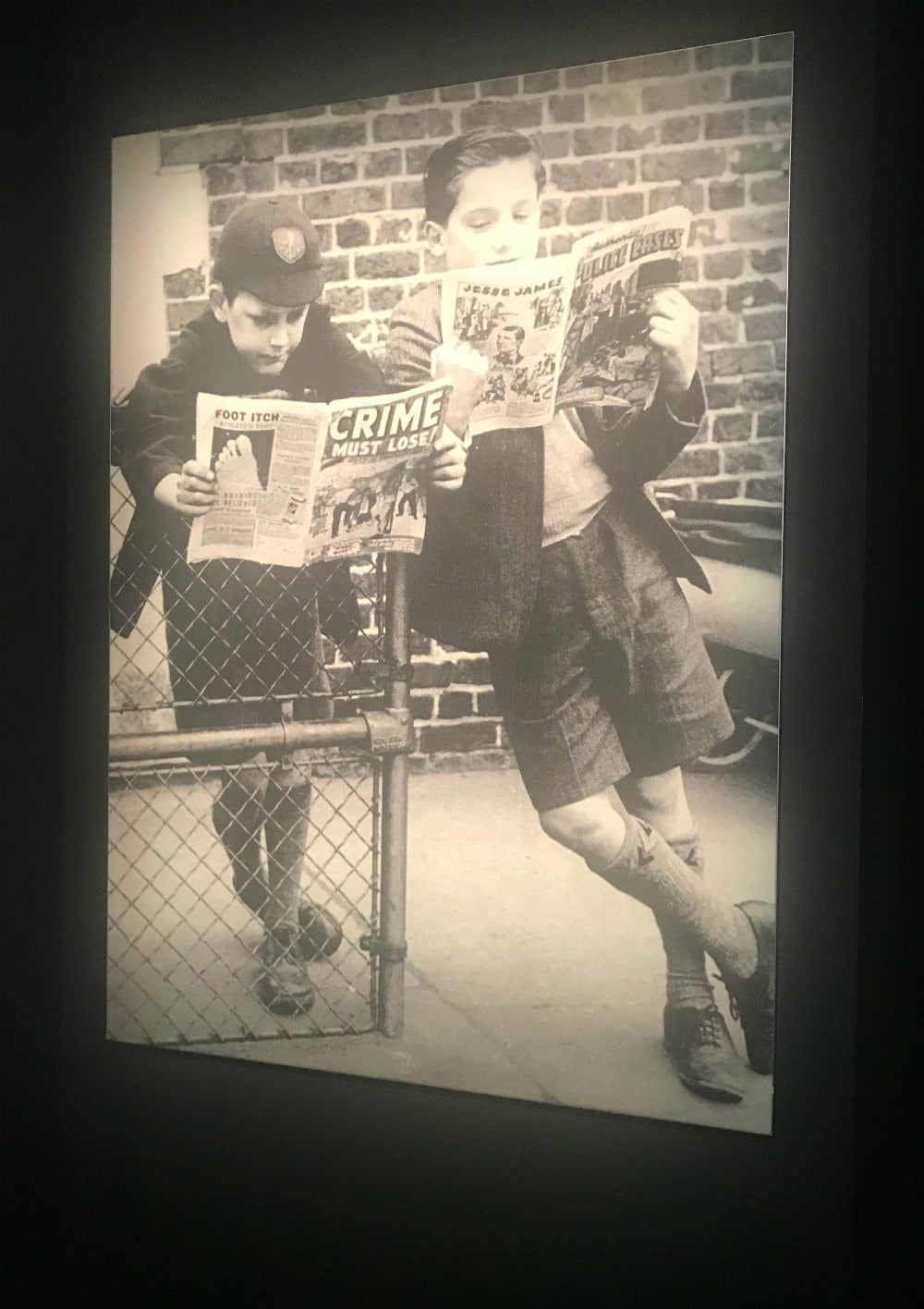 The exhibit started off with an interesting focus on how crime and horror comics were the most popular and how comics changed over time to become an essential part of pop culture and mainstream society. I loved the combination of history and fun throughout the exhibit.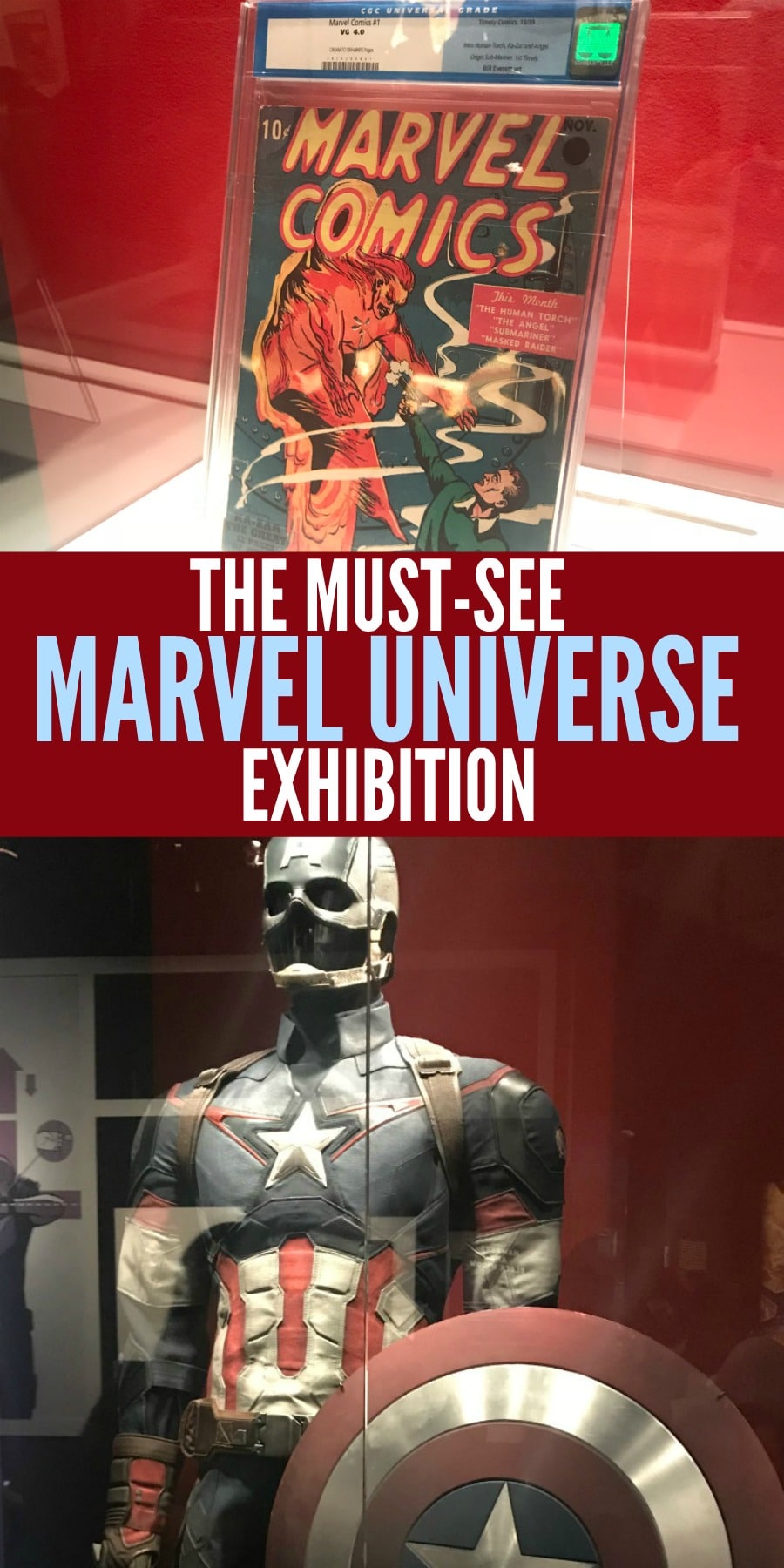 Marvel Universe of Super Heroes – An Epic Pop Culture Experience
Whether you're 8 or 80, you know the name, Marvel. Way back in the 60's, Stan Lee and Jack Kirby came together to build the foundation for the Marvel universe we all know today. The Fantastic Four was the brainchild of both of these icons of comics, while Spider-Man, The Incredible Hulk, Black Panther, and many more characters came straight from the mind of Stan the Man himself. They had no way of knowing that their ideas so many decades ago would explode into the phenomenon we all know today, but thank goodness it did.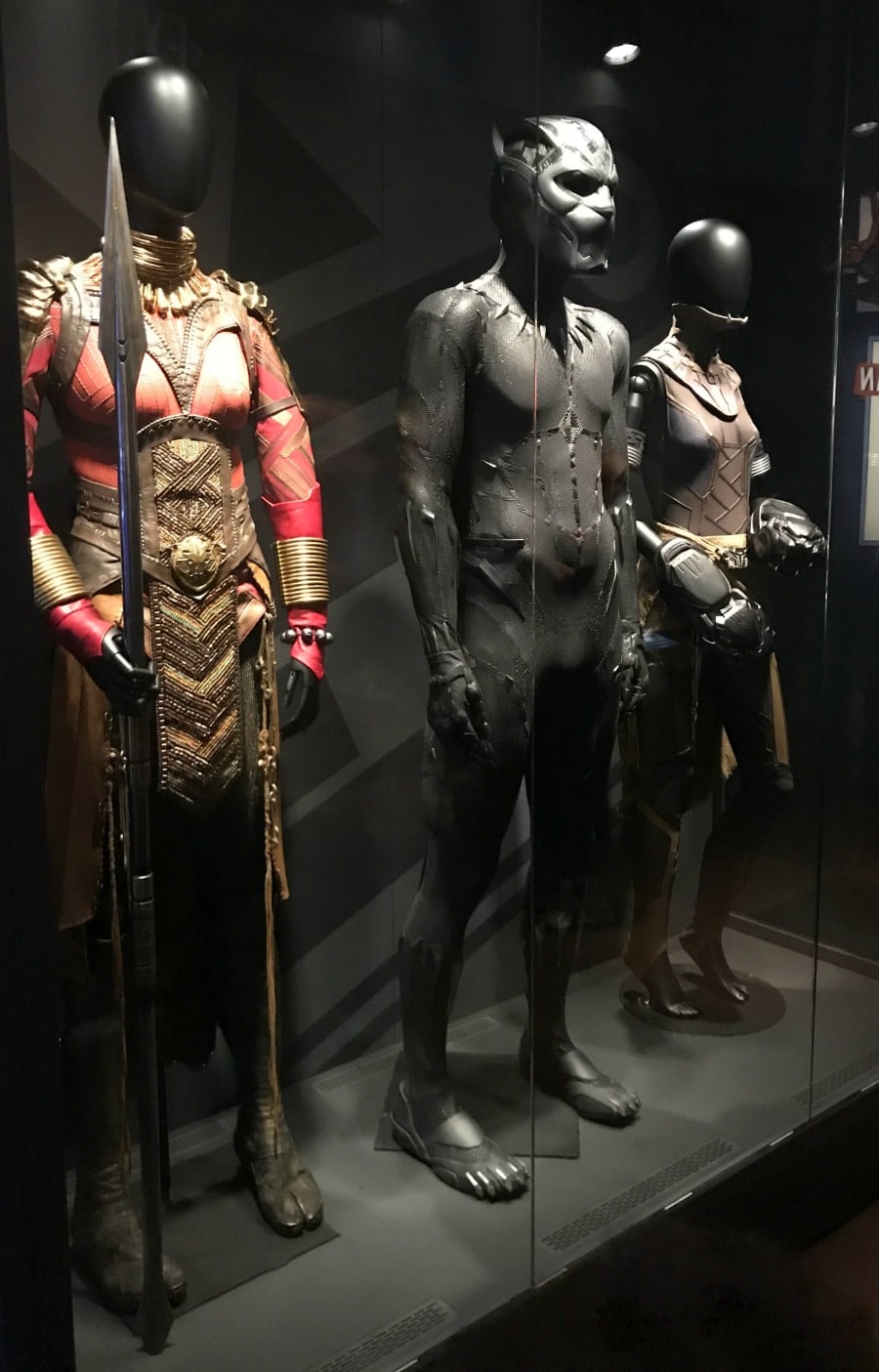 MoPOP is devoted to pop culture, so what could make a better display than Marvel? Nothing, that's what. When you visit Marvel Universe of Super Heroes, you'll be stepping into another world – a universe of heroes, costumes, talking tree men, and more. The exhibit features over 300 original artifacts including iconic artwork, costumes, and props, all from the names we know and love like Captain America, The Avengers, Jessica Jones, Black Panther, Spider-Man, and more. We loved how the exhibit featured many parts of the Marvel Universe – Avengers, Defenders, Fantastic Four and more. You will see a variety of characters from the most famous to the lesser known ones.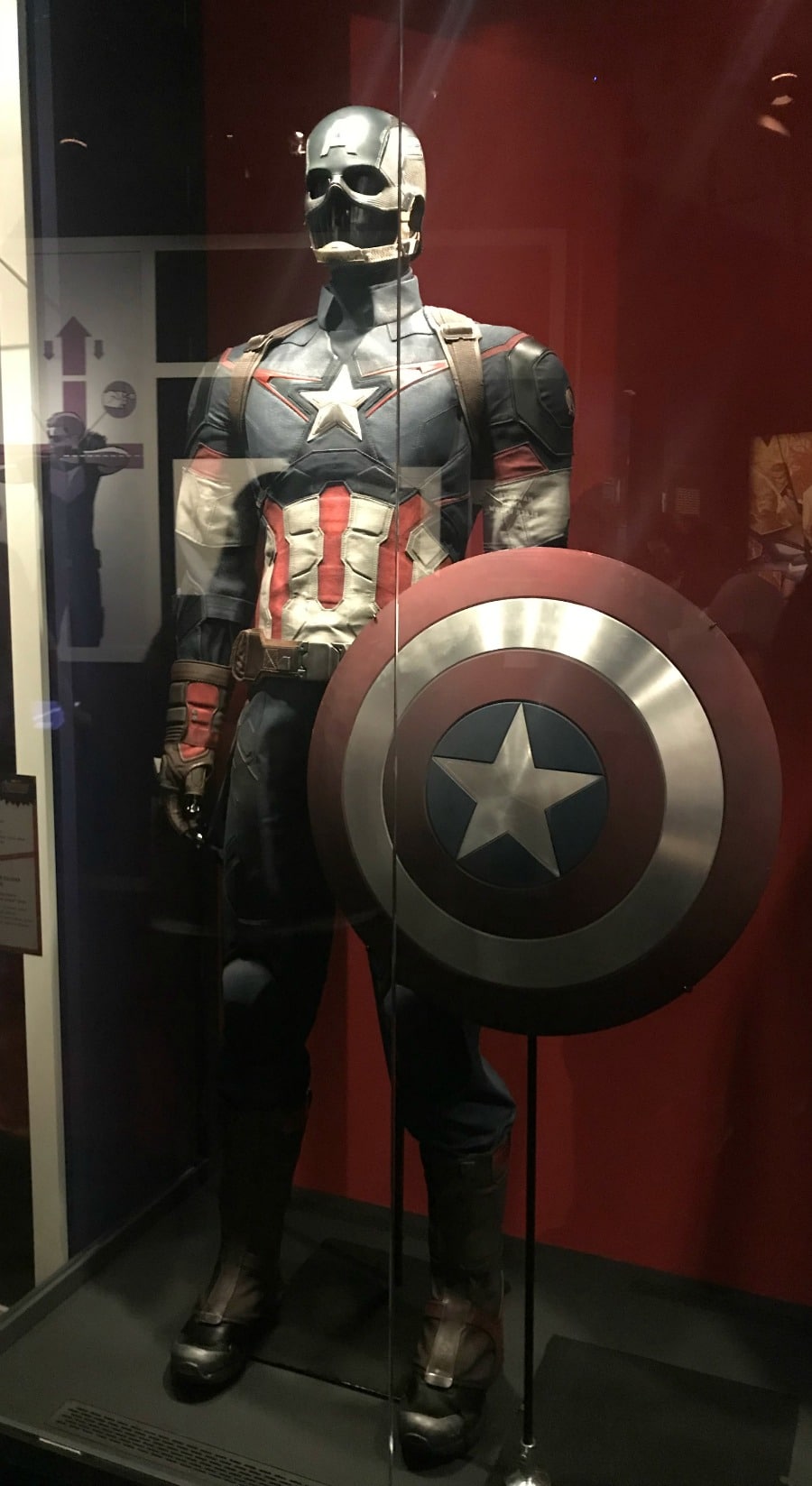 Journey through 80 years of Marvel history as you tour the exhibition, watching the story of Marvel unfold from its humble beginnings to the modern-day juggernaut it is today. To guide you along your trip, you'll see comic books, artifacts, interactives, and immersive set pieces the pull you into the Marvel universe. Explore Tony Stark's lab and lose yourself in the Marvel universe with themed sections that take you deep into the history of iconic Marvel characters.
Marvel Universe of Super Heroes is a Must-See in Seattle
MoPOP is THE name in all things pop culture, and they've cemented that title even more with Marvel Universe of Super Heroes. With tons of props, set pieces, and immersive, themed areas, this exhibition is one to see if you're a Marvel fan. It's the quintessential Marvel experience.
Check out how much fun I had with Spidey!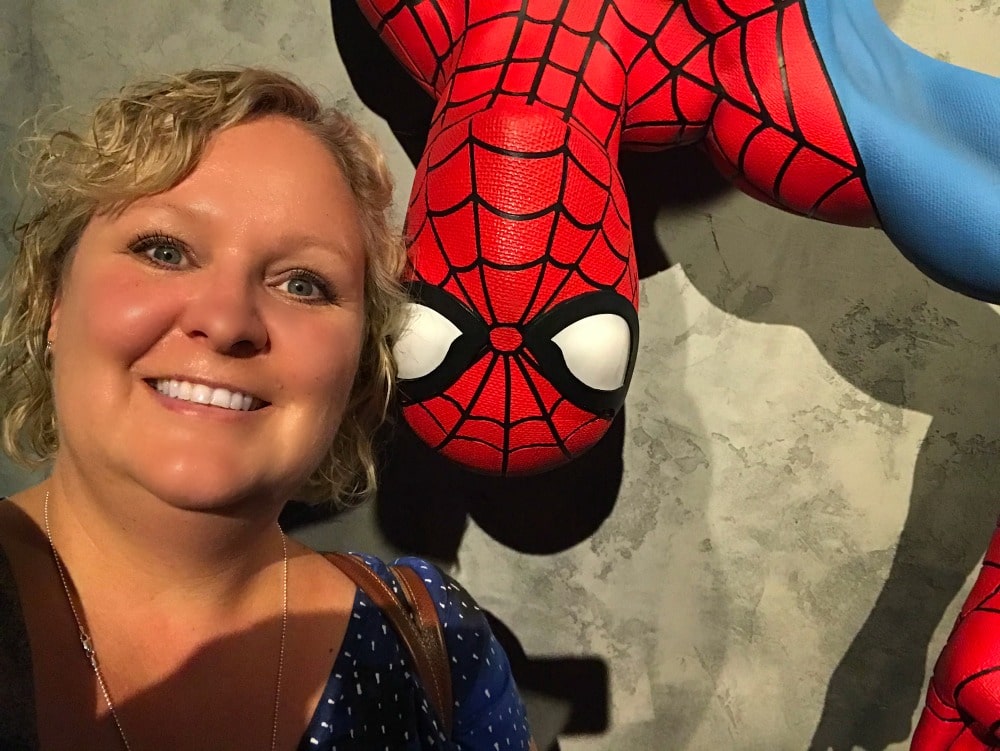 If you are visiting Seattle make sure you take time to visit the Museum of Pop Culture's Marvel Universe Exhibition, it's an amazing experience for the super-fan and newbie alike.