*I have teamed up with Reactine Canada this allergy season to talk about living with allergies. I have been compensated for this post but as always, all opinions are my own.
I love living in the country. Our home is surrounded by trees, a beautiful lake, flowers, farms and more. It's a nature lovers paradise and I feel so fortunate to live here. However, it is not the ideal location for someone allergic to trees, grass, all flower pollen, ragweed, dust, etc. When I first started getting symptoms I definitely tried to pretend it was just a cold or a runny nose. The itchy watery eyes must have been a symptom of the cold, or so I thought. It wasn't until I was weeding a flower garden and my arms got itchy that I really started to think about what exactly was going on. I had hives – a sure sign that I had allergies and I couldn't ignore my other allergy symptoms anymore.
Fast forward a few months and a string of allergy tests and it was confirmed that I had high environmental allergies, as well as allergies to dogs, horses, rats, cockroaches, dust, dust mites, and a bunch of other items. Since I felt confident I didn't have rats or cockroaches in my life I moved onto what I could do to help my allergies to other items. My allergist recommended Reactine and I was amazed at the relief the I got from my allergy symptoms almost immediately after taking them. My nose stopped dripping, my eyes weren't itchy and I felt confident to go out and enjoy my beautiful surroundings. I felt so lucky to find something that worked and I've been using Reactine for years.
Take a look at some of the beauty of Spring at my home: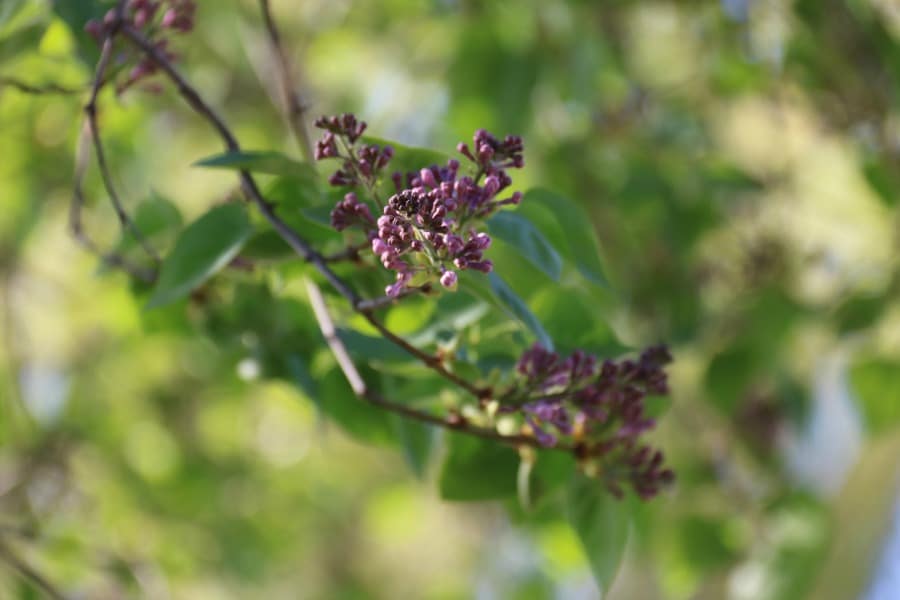 I just love lilacs at this time of year – the beautiful purple tones, the delightful aroma. And these beautiful white flowers:
So beautiful. I just love capturing Spring in all its glory. While I love Spring – it is also the beginning of allergy season.
Living with Allergies in the Country
Whether your backyard looks like ours or not, the key to living with allergies is finding the right treatment so you don't have to live with allergy symptoms. Check out my thoughts on how I make living with allergies work.
Now I can sit in my backyard, relax on a blanket, and enjoy Spring and Summer – symptom-free! If you don't want to suffer from symptoms, you can buy your Reactine on Amazon: https://bit.ly/2J2grY3
Happy Summer!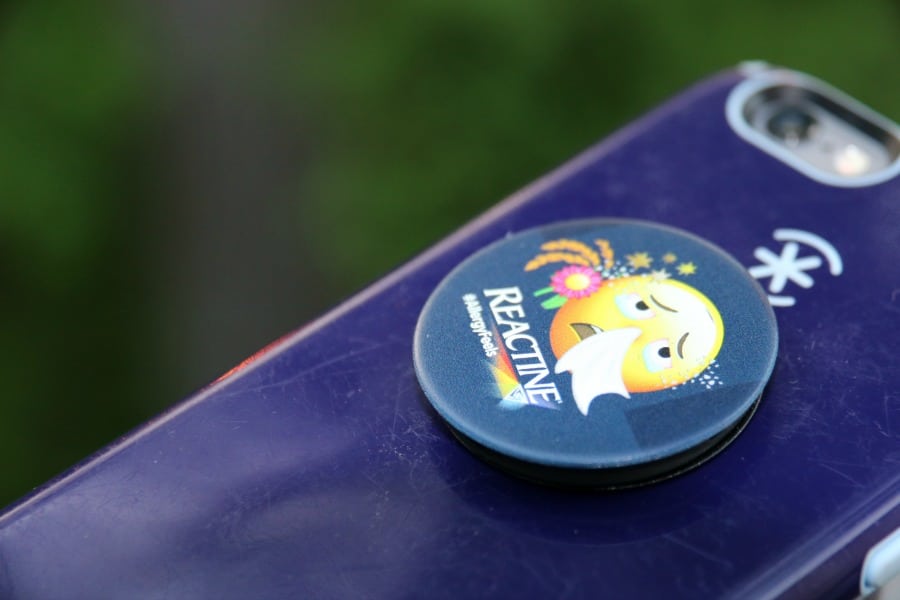 Check out more tips on allergy symptoms and how to treat them.