Travel is exhilarating, breathtaking and perspective-altering. Whether you are experiencing a new culture, food, or sight those moments are what makes travel special. However, the minute you get home and return to your regular routine you are often left with only a few memories, lots of photos and quick answers to friends about the experience. To remember those little moments years later you really need a travel journal to capture those special travel experiences. Whether you love to write or prefer to create video or scrapbooks we have some great solutions to keep your travel journal fresh and interesting.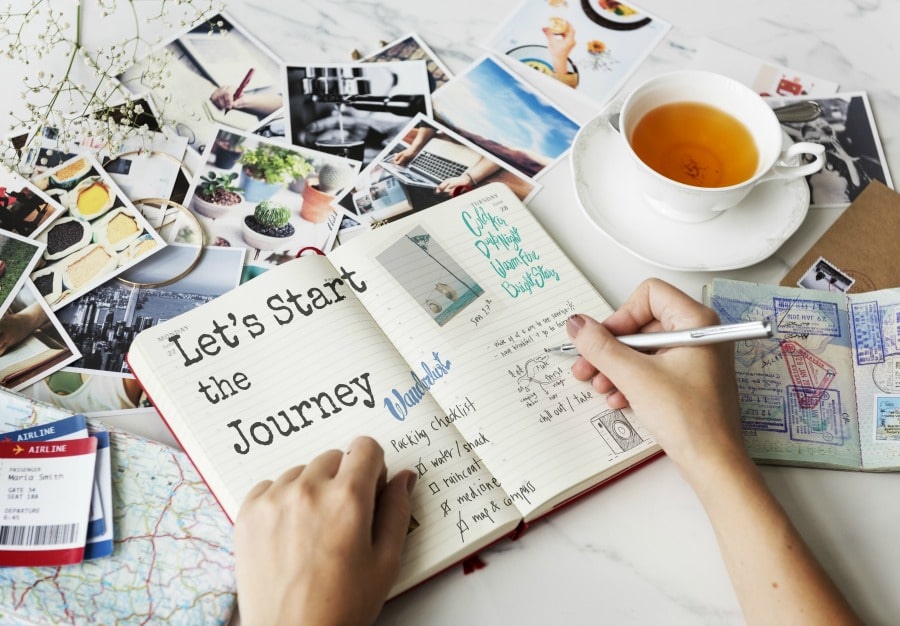 Travel Journal Tips: Amazing ways to Document Your Travel Experience
You have been dreaming about this moment for months. You have planned everything out meticulously with intense attention to detail. Nothing was overlooked, and great expenses were incurred. When the day finally arrives, you go over all the last-minute details. Lists, packing and passports dance in your head like sugarplums on Christmas Eve. You have found someone to look after your pets, gather the mail and water your plants so you are certain that you have covered everything, and you have. Almost.
Being as you booked yourself an amazing travel experience, you are going to want to document it in every way possible. The memories alone will have you instantly transported back to that beautiful beach where you basked in the sun and watched your children build sandcastles, perched atop a beautiful mountain taking in the sites or exploring the culture of another country.
The ways you choose to capture those special moments are almost as important as planning the vacation itself. Memories tend to have a unique way of fading over time and you will want to preserve them in the best ways possible. Here are our ideas to create a travel journal as unique as you are.
Postcards
While postcards may seem like an old-fashioned way of documenting your travel adventures, they certainly are an important one. Mail yourself a postcard from each new landmark, city or event to keep track of your experiences. Write down what you loved most about each place on the postcard and record special experiences you had. When you return home, you can put the postcards into a special photo album to keep track of them.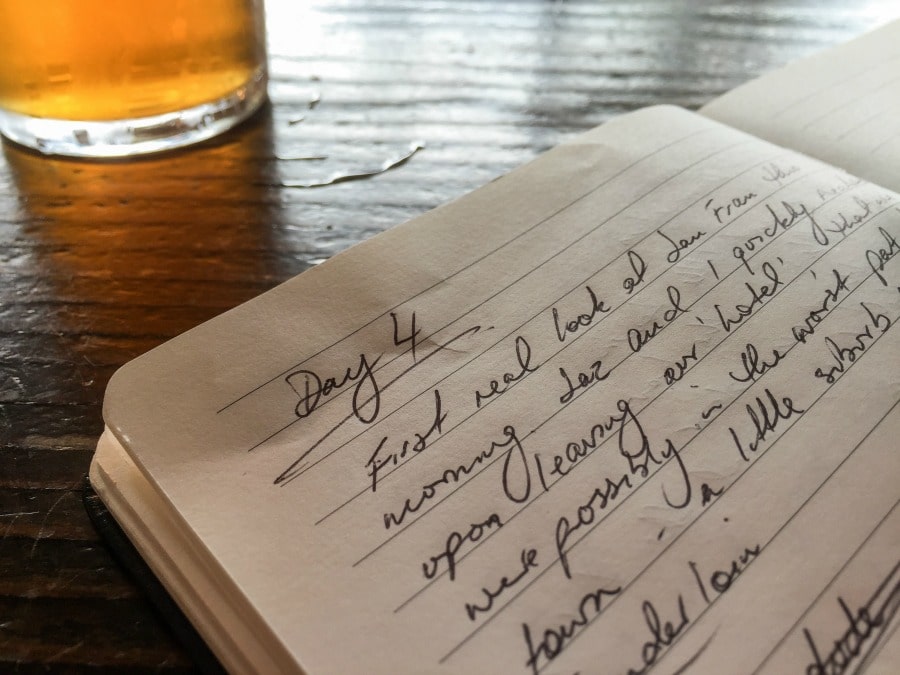 Journal
Bringing a journal with you on your travels is an amazing way to document your experiences. Write down things like the food items you tried, new things you have tried and new people you have met. Don't forget to include the locations, emotions you felt and describe your surroundings. Making sure you keep things detailed will help you to remember exactly how you felt when you were on vacation. Just make sure that the journal you choose is small and light to carry with you. You aren't going to want to be lugging a giant book everywhere.
Take Video
Believe it or not, you do not need any fancy equipment to get a good video of your travels. In fact, your smartphone will probably do the job just fine. Make sure to document the places you visit and take some video of your family reacting to them. Once you return home, you can easily compile all the clips into a mini video documentary of your travel experiences. This is a great way to create something that you can look back on fondly for years to come.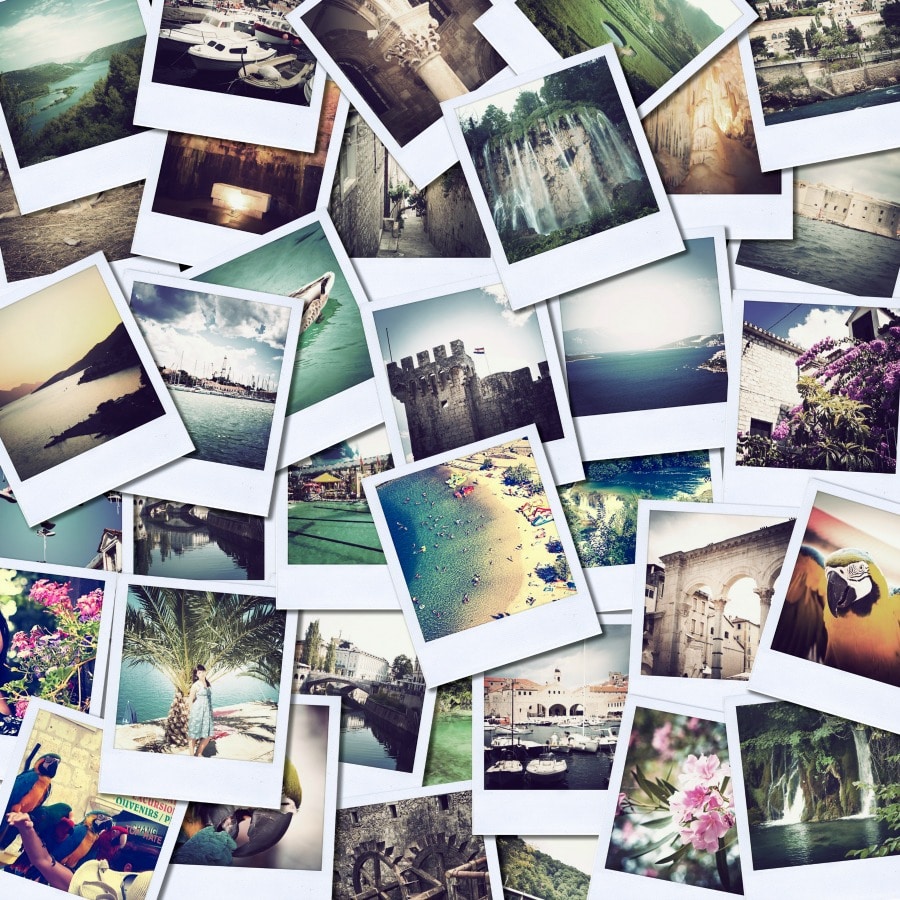 Take Lots of Photos
This may seem like an obvious suggestion but what matters most is what you do with those photos when you return home. Make sure you take photos of all the different places you visited, the food, your reactions and the sights and when your trip is over you will have so many things you can do with them. You can use your photos to create a photobook, print them and create a travel collage or even have large prints made to frame in your living room. We love using our Instax camera for travel memories – the small photos are perfect for hanging when you get home and easy to create a collage in a scrapbook or on your wall as a photo display.
Shadow Boxes
Keep things like itinerary's, ticket stubs, sand or shells and create a shadow box with them. This is a great way to showcase some of the fun and unique things that you have accumulated over your travels. We have a number of shadow boxes that contain shells, ticket stubs, photos, postcards and more – love the way they capture three-dimensional items you collected during your trip.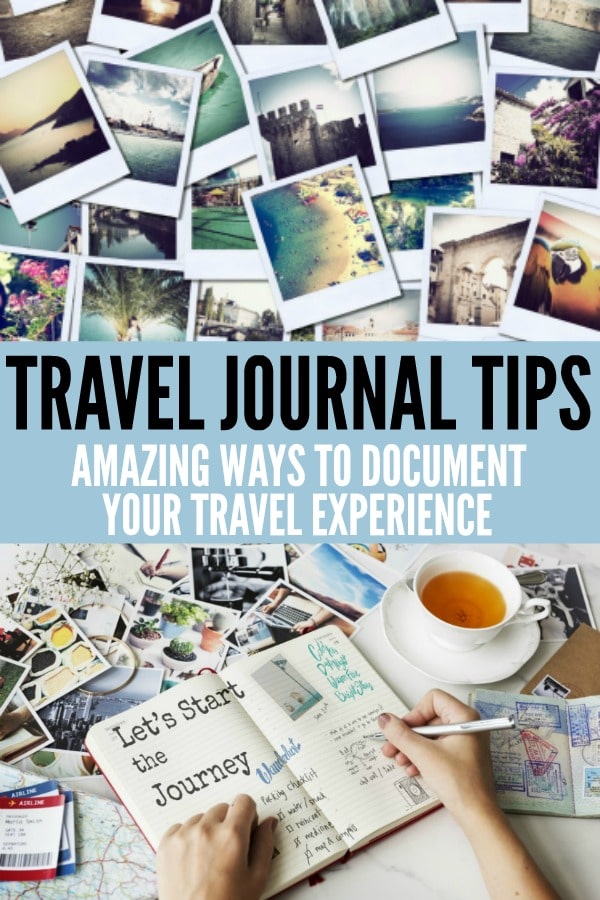 Documenting your travel experience is just as important as travelling itself. Don't forget to factor how you will be documenting your memories into your travel plan so you can treasure those memories for years to come. Don't forget to check out our other travel tips for fun ways to make travel great every time.
What Supplies Will I Need to Make a Travel Journal?
Looking for some great travel journal supplies? We have some of our favourites listed here:
You Are Here: A Mindful Travel Journal

My Travel Journal (Lonely Planet Kids)

Fujifilm Instax Mini 9

I Was Here: A Travel Journal for the Curious Minded

Travel Journal: 6″ x 9″, lined journal

Travel Theme Scrapbook Album

Decorative Stickers, Happy Traveling

Just the Ticket: Ticket Stub Organizer

Vintage Travel Washi Tape

Weathered Shadow Box Frame with Burlap Display Board

Shadow Box Frame with Soft Linen
Disclosure: As an Amazon Associate I earn from qualifying purchases