*I have teamed up with Reactine Canada this allergy season. I have been compensated for this post but as always, all opinions are my own.
Allergies are a fact of life for many people. Allergies make me and my family feel horrible. Do you feel run-down, irritated, annoyed and foggy-headed? Did you know these might be a result of allergy symptoms? Allergies make us feel miserable and it's time to bring some awareness to what it's like to suffer from allergies.
I can't remember a time in my life when I didn't have allergies. I'm sure there must have been, but for me, allergies have been a part of my daily life for many years. While I know some just suffer from seasonal allergies, for me, I'm allergic to things that I come into contact daily so I live with allergy symptoms every day.  Dust, mould, dogs, pollen, scents, evergreen trees, grass and hay are just a few of the things that get my eyes watering, nose itchy and the sneezing begins.  Do you know what the common allergy symptoms are? Check out this list:
Common Allergy Symptoms
Itchy, watery eyes
A runny nose and sneezing
Nasal congestion and stuffiness
Itchy nose and throat
Allergic skin itch
Hives
How do you treat these? I treat them with Reactine because it helps me manage these symptoms and one dose lasts for 24 hours. I take Reactine every morning as a proactive measure to help me combat my allergy symptoms. Without it, I'm a sneezy, runny nose, itchy-eyed mess. I can take my dose and continue on with my day. It's ideal for this busy working mama.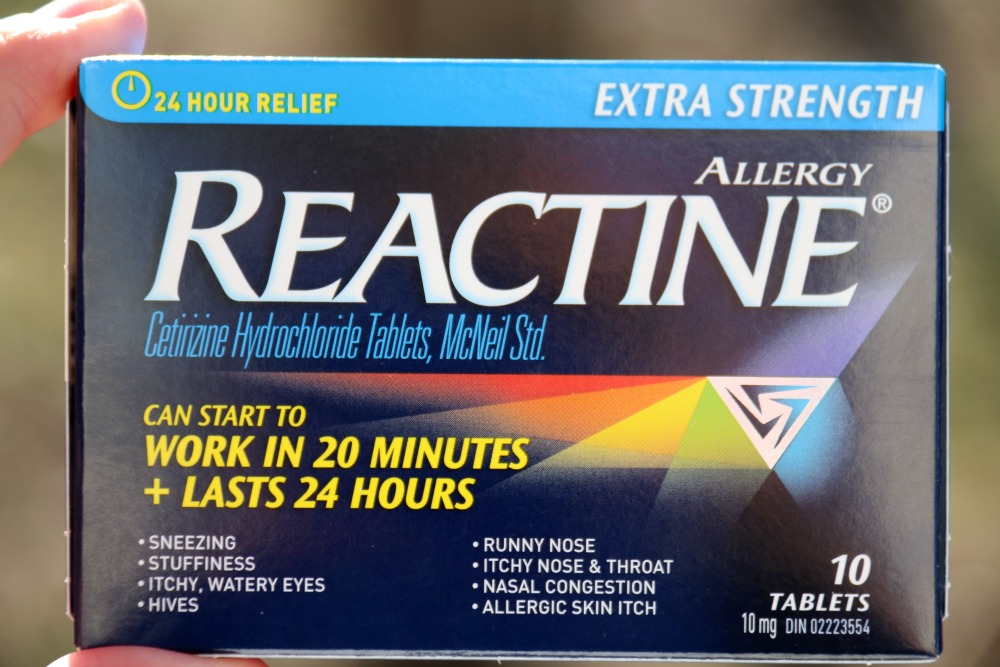 This weekend my boys and I took a walk and enjoyed the sunshine. It was so great to get outside and play amongst the first signs of Spring. From a run-off stream to the lake the boys focus on mucking about in the water placing rocks and sticks to see how fast they could travel. It was exploration and wonder mixed with some great muddy fun.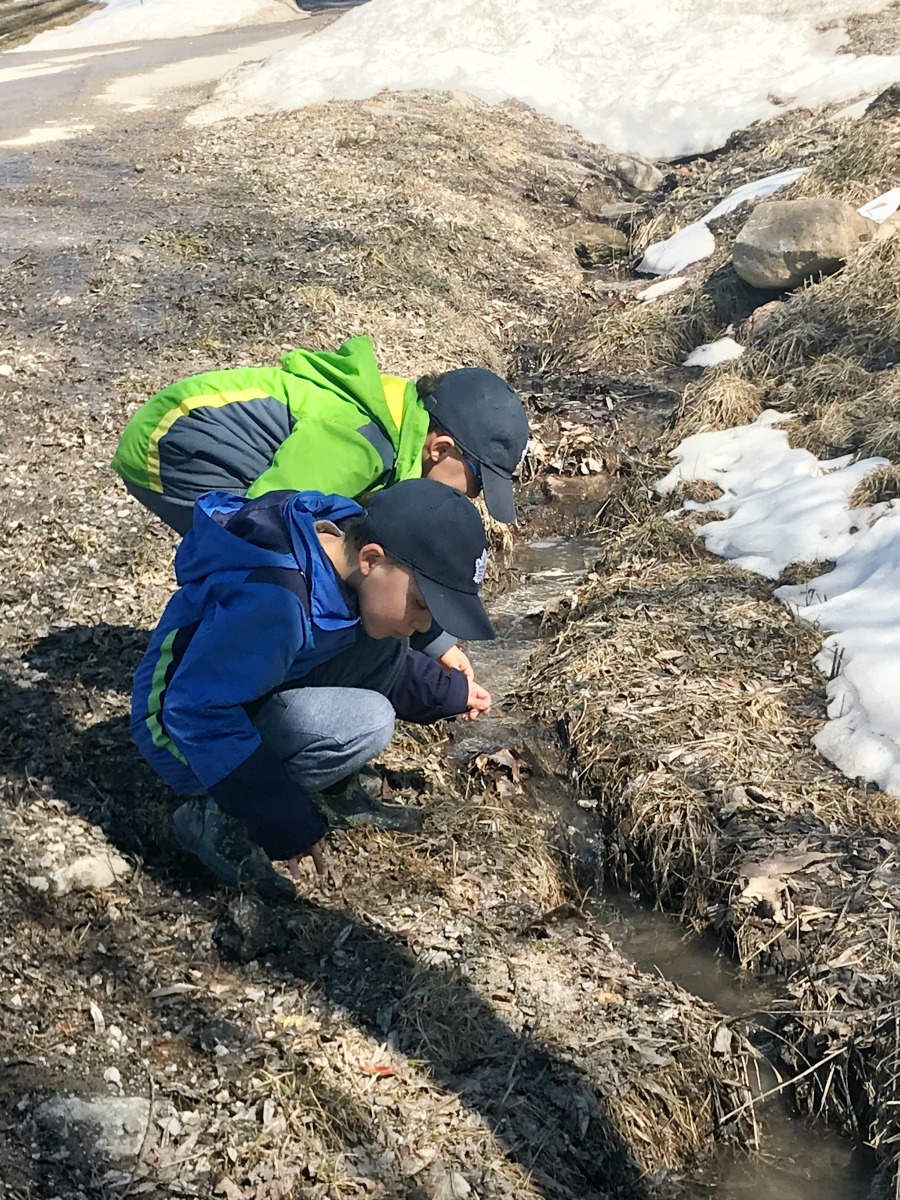 Years ago I would have shied away from this type of activity. I would have seen it as a prime environment for outdoor allergies like snow mould, grass and pollen. While this is all true, knowing that I had already taken Reactine® so my allergy symptoms were at bay.
It's Time For An Allergy Emoji
Want to send an emoji to your friends that really describes how your allergies make you feel? Having a particularly bad day with your allergies? It would be fantastic to express your feeling with a custom Allergy Emoji. Reactine Canada is petitioning Unicode for the first Allergy Emoji so that we as allergy sufferers can share how we feel and commiserate with each other. Sound great? We have three steps to make this happen:
Share your story with the hashtag #AllergyFeels
Tag @ReactineCa
Sign the Change.org petition now: https://bit.ly/2qN2PIg
We can't wait to share more about our #AllergyFeels on social media and here on Family Food and Travel through our partnership with Reactine Canada.
Disclosure: This post has been sponsored by Reactine. As always all of my opinions are my own.